The Kardashians, as krazy as they are, know some things about fashion. And each sister in the klan has her own sense of style. You can see this represented in their Kardashian Kollection, which is a kollaboration between sisters Kim, Kourtney and Khloe. The kollection is not vast, but there are some pieces that top my list.
---
1

PU & Ponte Dress with Chain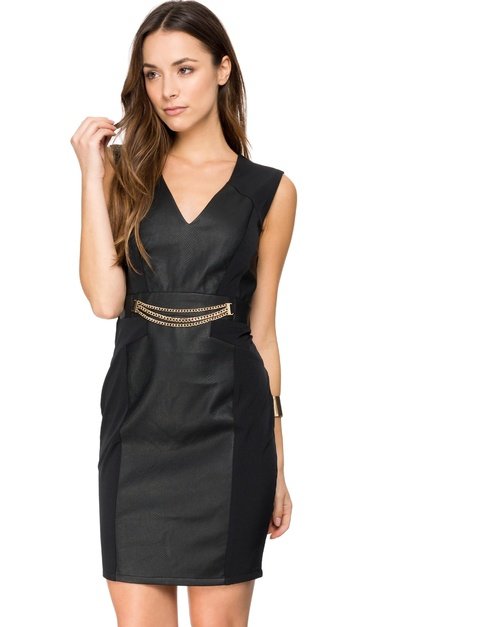 The blending of textures and details is what makes this dress so fabulous. It's edgy but sexy and would be great for a date night. You could even hit the club in this dress. The chain across the front is unique, but it's a fun element. I might need to add this to my little black dress (LBD) collection.
---
2

Wrap Front Jumpsuit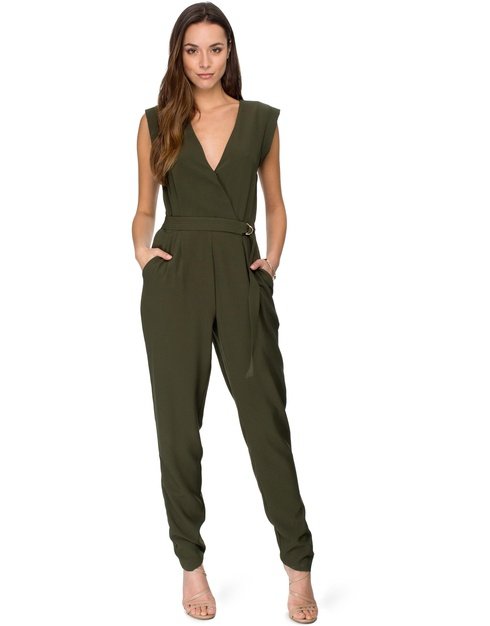 This is definitely a Khloe inspired piece from the kollection. I've seen the former Mrs. Odom wearing jumpsuits like this on more than one occasion. And this one looks so comfortable! It has a military look about it, maybe because of the green color...but I would totally rock this at a dinner party or while out and about.
---
3

Scoop Back Body-Con Dress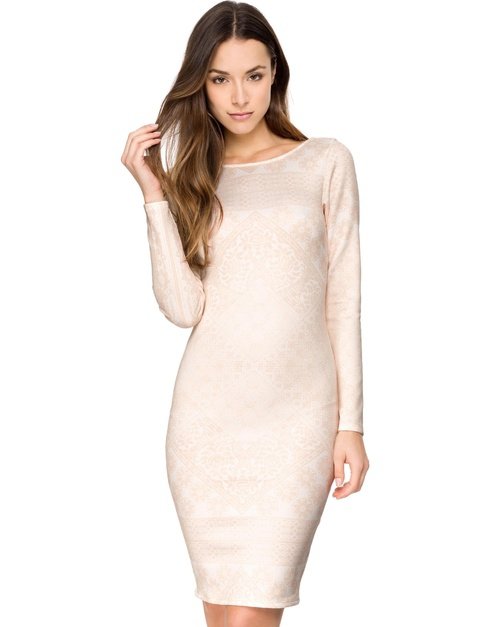 I'm always drawn to feminine pieces, so this subtly-floral dress tops my list of faves. The scoop back is sexy without being too revealing, which is great for more modest girls like me. This is the perfect dress for late spring, but you could also wear tights under it, along with a blazer during the fall/winter months.
---
4

Cropped Bomber Jacket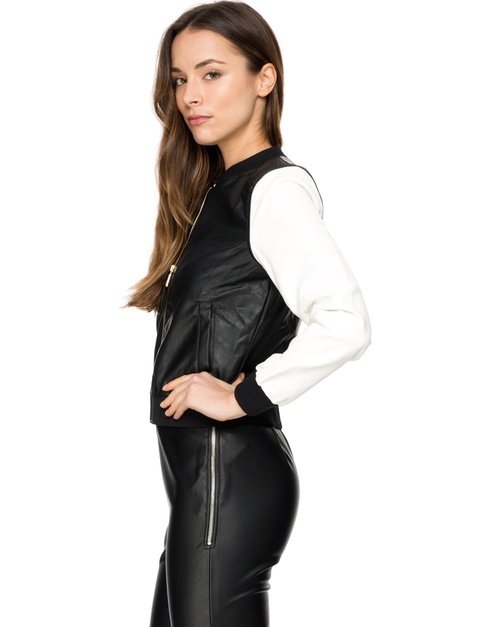 So edgy and urban, this jacket has "badass" written all over it. You can downplay the rebellious vibe by wearing it with girlie pieces like heels and bright spring colors. Or, if you like that whole "dark and mysterious" thing, you could wear it with some leather pants and combat boots.
---
5

Trench Coat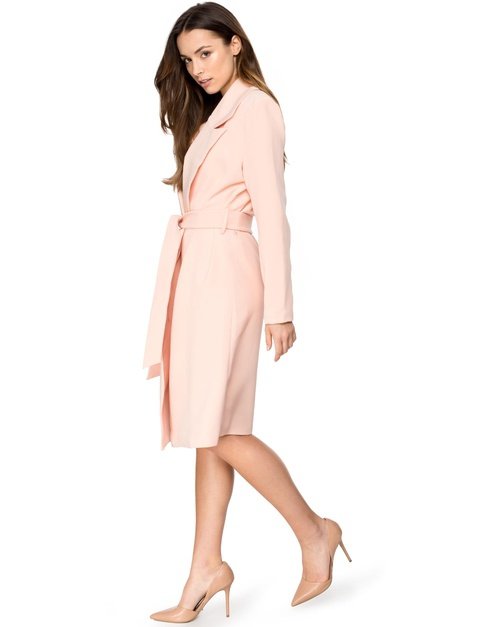 I wonder which sister inspired this coat? I love the feminine color, and how it's made to hug your curves! There's really nothing in your closet you can't wear this over.
---
6

Quilted Biker Jacket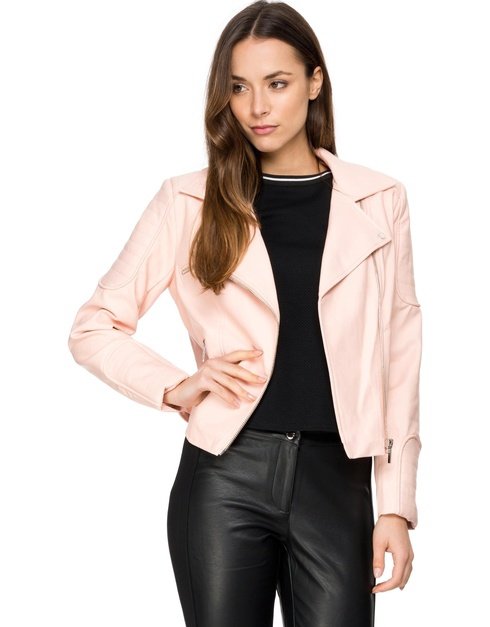 I love how this jacket is in a feminine color, but an edgy style. It's the best of both worlds! It's simple enough that you can wear it over your favorite dress, but it could also work with more "biker friendly" pieces. It's like a good girl with a secret wild side.
---
7

Fabric Blocked Dress Print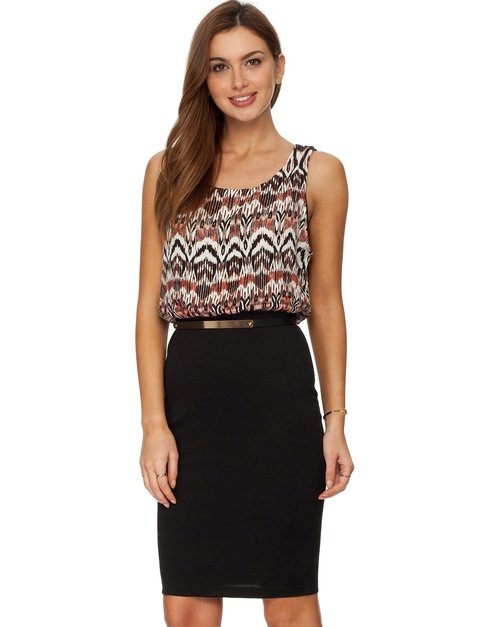 Need something stylish to wear to work? Look no further! Throw a blazer over this dress, sport some work appropriate pumps and you're all set. This dress is cool because it gives the illusion of being two separate pieces (a pencil skirt and printed top), but it's really one piece with lots of dimension.
The Kardashians might have a lot of drama in their lives, but that doesn't stop them from making time to create fabulous fashion pieces for their clothing line. I wonder if Kanye has any say in their designs...are you a fan of the Kardashian (plus Kanye) Kollection?
More
---
Comments
Popular
Recent