COMMENT
Collared shirts for spring are a great way to work a smart casual look this season. Collared shirts are a staple for any wardrobe, and this spring there are plenty of different styles for you to choose from. Whether you prefer a crisp sleeveless shirt or a silky blouse, just make sure it has a chic collar. Check out the following collared shirts for spring.
1. Sleeveless Collared Shirt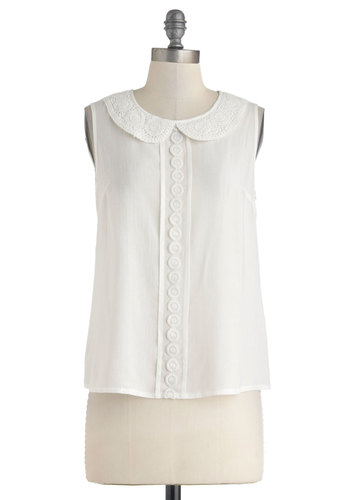 You can't go wrong with a sleeveless collared shirt this spring. Whether you go for a classic pointed collar or a Peter Pan style like this one from Modcloth, a sleeveless collared shirt would be a versatile addition to any wardrobe. Team it with jeans and heels for a dressed up look or with relaxed printed shorts for something more casual. Check out Topshop and Dorothy Perkins for more sleeveless collared shirts for spring.
Cropped Pleat Back Shirt
Explore more ...