Jeans and pants are some of the most comfortable clothing items and to make it even better, pants with prints are comfortable and stylish. Instead of throwing on your trusty blue jeans, why not try out new pairs with unique, bright prints for the sunny season?! I know I want to add a few more to my collection. Here are some of my favorite pants with prints!
---
1

Aztec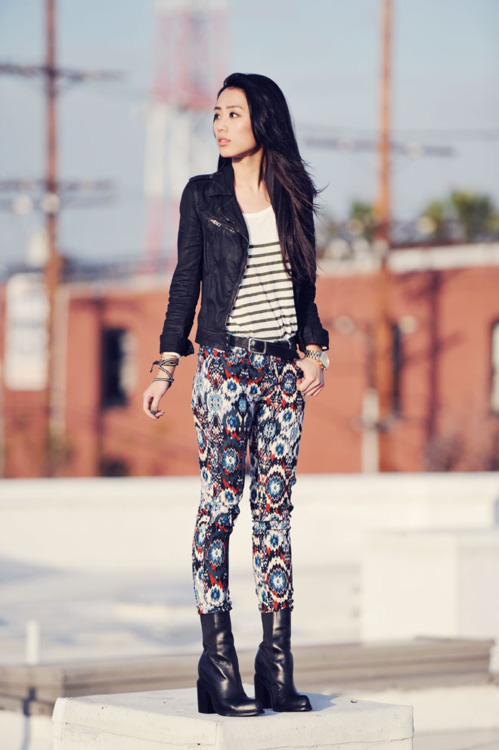 I was so happy when Aztec print came into style. It is so me, and I don't think I'll ever let go. It's my favorite style of pants with prints! But, I digress. Aztec print is fun, funky and different. It will totally be your standout piece in your outfit. Try pairing these with a white fitted tee or a midriff top and wedges to make it the most fabulous it can be!
---
2

Floral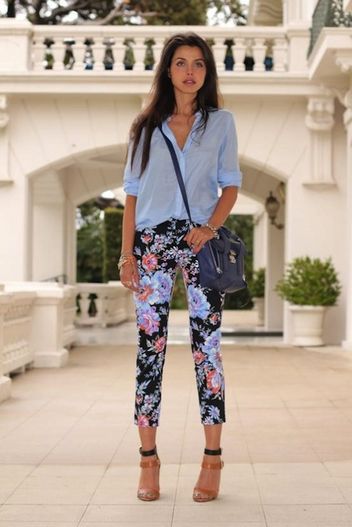 Floral is always in. And what better way to make a statement than with floral printed pants?! They show off the girly, flirty, soft side of you! It's a great fashion piece in the spring with the blooming of the beautiful flowers, and still looks great in summer too. Try keeping your blouse flowy/billowy and in neutral or pastel colors. Pairing with flats and wedges in those colors is great as well!
3

Tie-Dye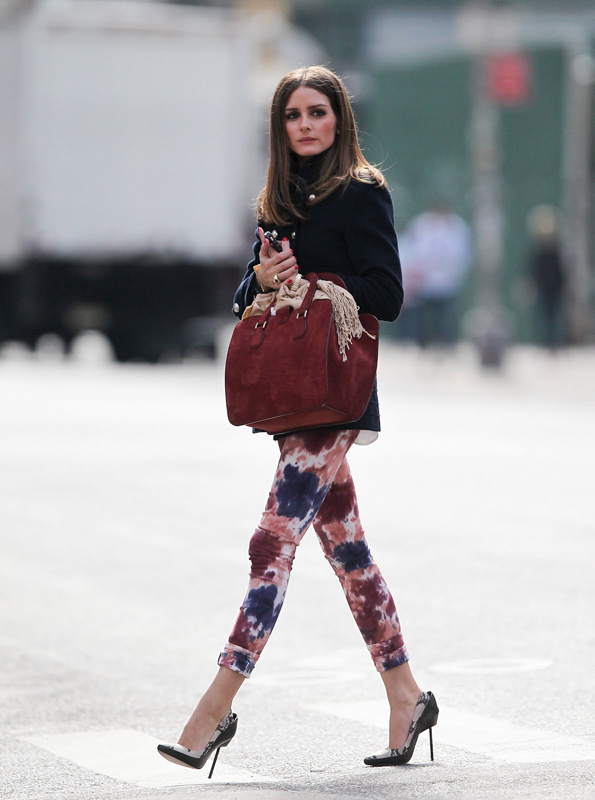 Rita Ora is known for rocking loud prints and making them look fierce. You can achieve the look too. Tie-dye pants are a throwback to the '60s and are in style now, with a modern twist. Rock this colorful, vibrant look on the sunniest day! Make sure not to wear any other prints or it'll be too overwhelming. Try pairing with white, light blue, mint, or any other light color collared sleeveless shirt and strappy sandals!
---
4

Acid- Washed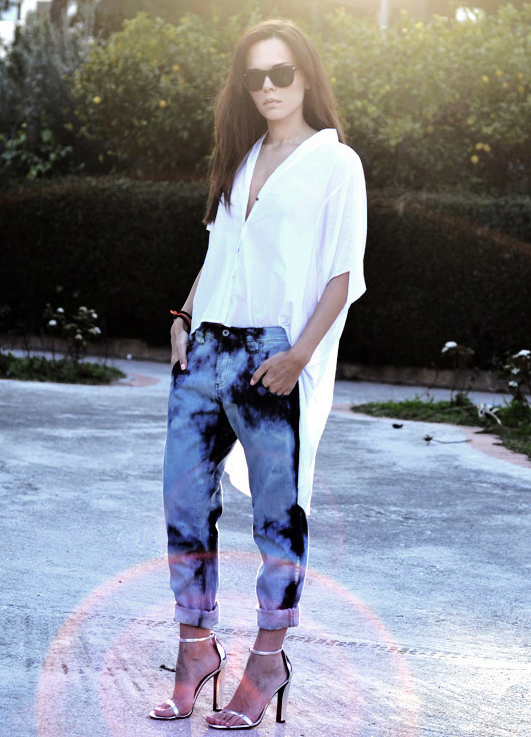 Okay, so this isn't technically a print. But, it is different than your regular blue jeans! They add a casual, edgy, '80s feel to your look. These are great for when you're bar-hopping, or taking a stroll in the park at lunchtime! They can be paired with anything. If you keep your shirt simple, sporting rocker style pumps can really spike up the edge on your outfit!
---
5

Tribal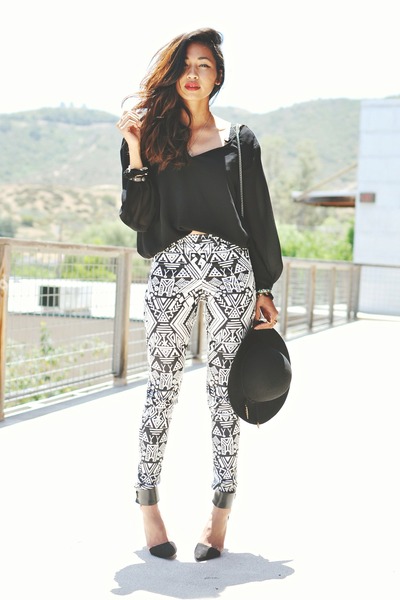 These are great, because they are bold, artful, and don't forget gorgeous. These are also super chic because they're black and white-- so on trend! You can pair this pretty pair with a white or black shirt in any style really. Pumps or peep toes are the best shoe choices, though flats could work too. Shoes with thick straps would go well also!
---
6

Gingham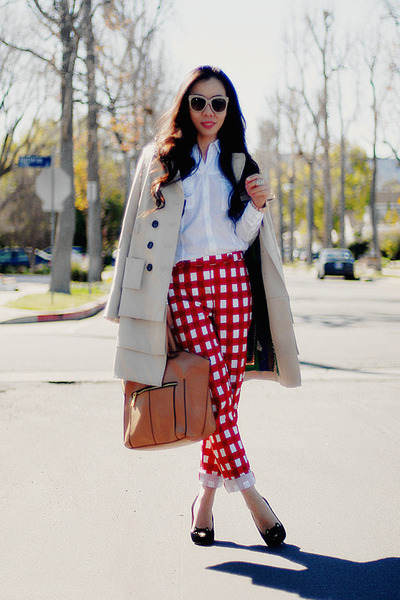 Gingham reminds me of picnics, sunsets, baskets filled with yummy foods and walks in the park. The best part about gingham is that you can wear it as printed pants too! You'll look comfy, casual, old-fashioned and sweet in this homey print. Try pairing with a crisp white collared shirt, or a cream lacy one. Mary Janes on your feet would definitely complete the look!
---
7

Houndstooth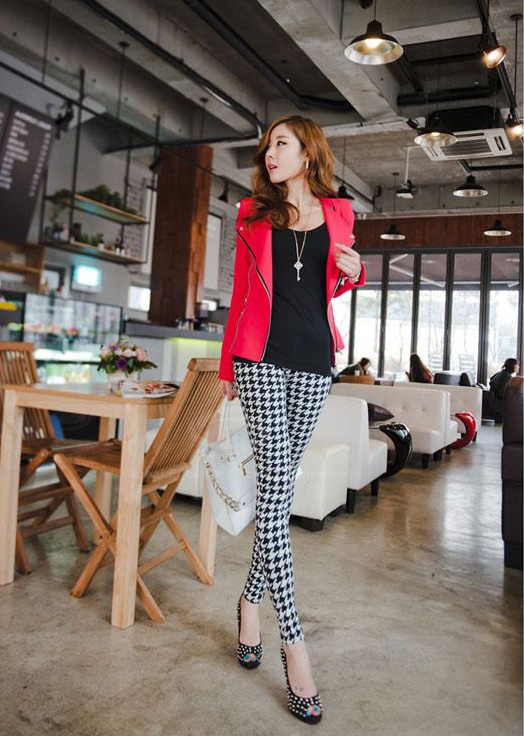 Houndstooth is such a great print. It's chic, classic, and can be worn at the office or out on the town! This one you can get a little creative with too. You could dress it down with a band tee and converse/vans, or you could glam it up with a Pelpum style top and glittery/spiked sky high heels!
I love all of these prints! They're all so different, yet gorgeous in their own right. I already own some printed pants, and I plan to expand my collection. I love that it gives an otherwise bland look that extra wow-factor. I just know that after looking at these stylish photos, you'll want to adopt this into your style too! What are your favorite types of pants with prints?
---
Comments
Popular
Related
Recent