With the new school year fast approaching, you're bound to be on the hunt for stylish fall looks you can rock! Every season brings new fads in fashion, and keeping up with them is fun, but also takes hard work! If you're looking for some stylish fall looks to love this school year, start with these essentials.
---
1

High Waisted Jeans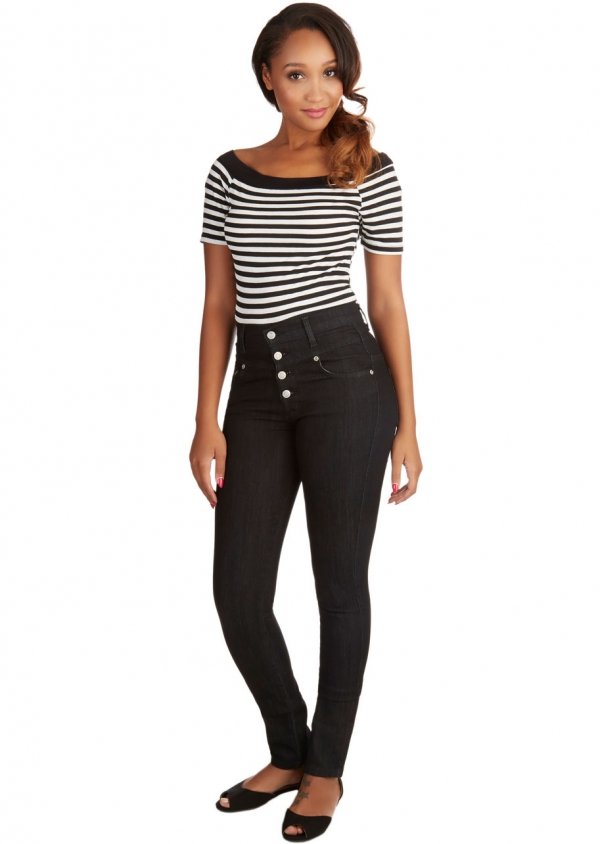 A few years ago, high waisted jeans came back with a bang. And today, they're still among the most stylish fall looks! As the new school year begins, you'll need several staples in your closet, just as you need staple foods like flour, eggs, and milk in your kitchen. High waisted jeans like these from Modcloth are definitely staples!
---
2

'80s Revival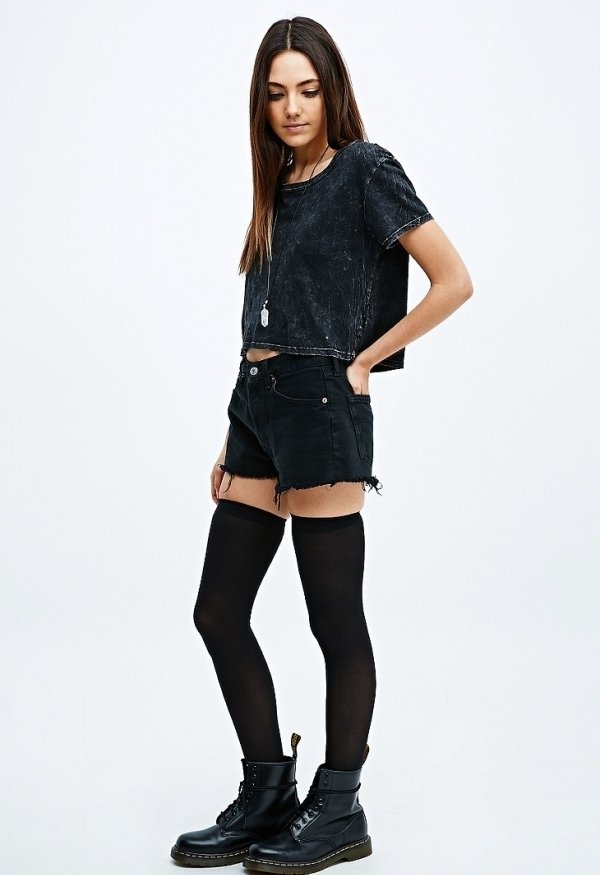 This fall, Teen Vogue predicts an '80s revival! First of all, that means you get to binge watch John Hughes movies to research what's trending! Secondly, you get to go on a fun shopping spree to revamp your wardrobe. Why not start with something along the lines of this stylish grunge outfit from Urban Outfitters?
3

Oversized Sweaters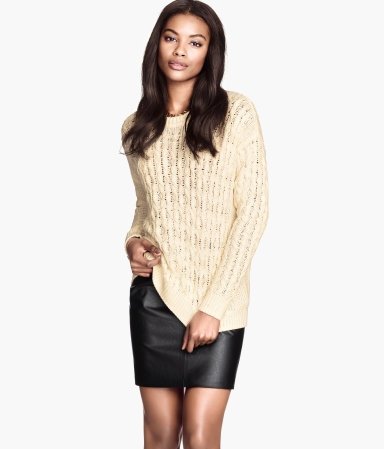 Come the fall time, oversized sweaters become my best friends! They are so comfy and great at concealing the holiday pounds I may add on as the season progresses. Neutral colored, oversized sweaters go well with virtually anything, from a flirty skirt to a pair of skinny jeans. Plus, you can always add an extra flair with a decorative scarf or some jewelry! No matter how you decide to spice up the oversized sweater look, H&M is the place to shop for all of your fall sweater needs!
---
4

Over-the-knee Socks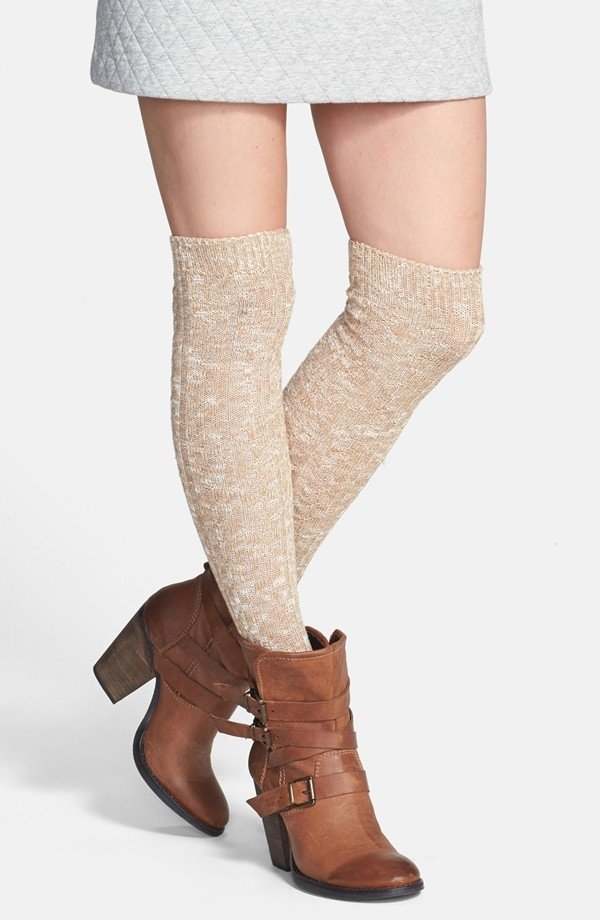 Any fan of Clueless understands the appeal of over-the-knee socks! But this 20th century fad is finally creeping into the 21st century. Some girls opt for the classic look of over the knee socks with Mary Janes, others prefer the more modern look of high socks with boots. Either way, over-the-knee socks will take your fall wardrobe to the next level! You can find this pair at Nordstrom.
---
5

Vintage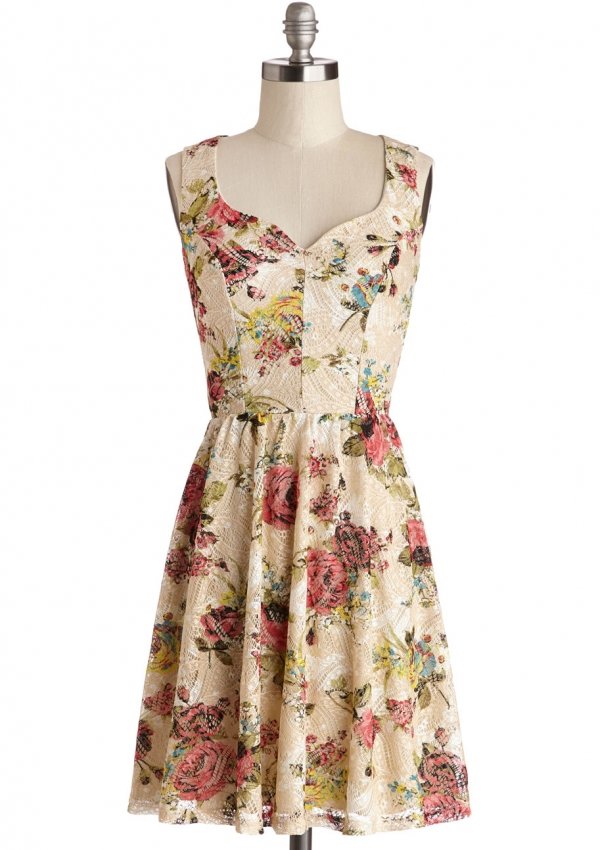 Will the vintage look ever really die? I hope not, because I love the classic, feminine look of vintage clothing! Modcloth offers a wide array of vintage clothing you'll want to fill your closet with! Consider floral patterns as well as simple, muted tones for this upcoming school year!
---
6

Distressed Jeans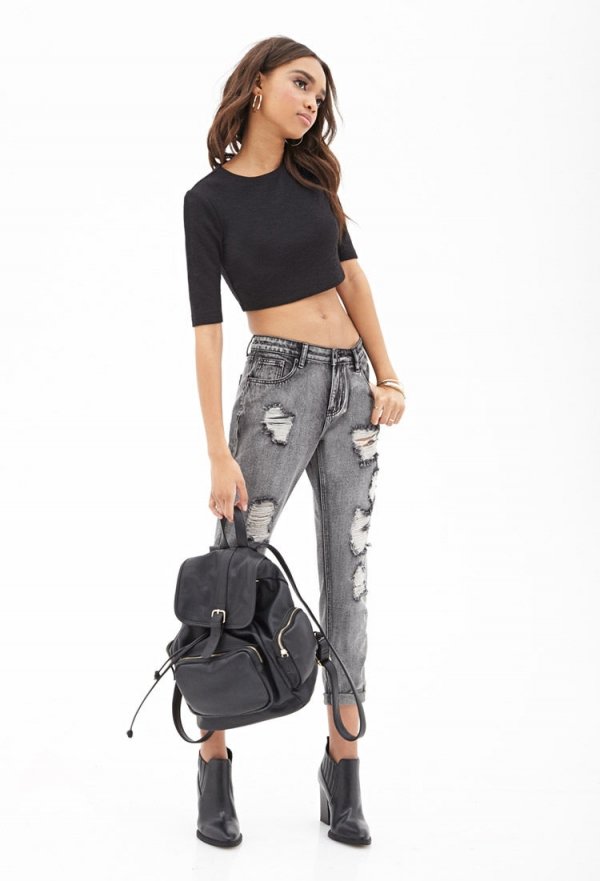 For more tomboyish teens, there are always the extremely modern styles, such as distressed jeans. If you love the rugged, edgy look of distressed jeans, but also love great prices, look no further than at Forever 21! Pair these with a form-fitting crop top or a plain T-shirt. Either way, distressed jeans may become your go-to bottoms this fall.
---
7

Military Jacket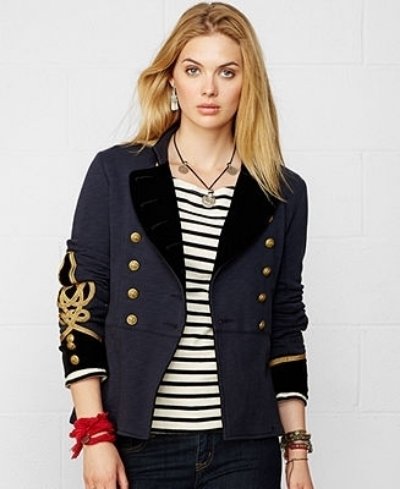 Another edgy, stylish look this Fall is the military jacket! Military jacket styles come in many varieties so that they'll suit anyone's taste! A favorite of mine is this embellished Ralph Lauren military jacket, which you can find at Macy's. It's a great statement piece easily made more feminine by the right accessories!
A new school year ensures a lot of changes, but unlike most, shopping is not scary! Shopping is your friend, and is one of the reasons why starting a new school year won't be so horrible. What fashionable fall looks do you plan to fill your closet with this year?
---
Comments
Popular
Related
Recent