Wearing a classic fedora in the winter looks so much more sophisticated than wearing a knit beanie. Also, when you wear classic fedoras, you can express your style in ways that you can't when you wear typical winter hats. It is true that a fedora isn't going to keep your head as warm as ski hat; however, if you are only going to be outside for a short time, your head will stay warm enough in a fedora. If you have been wanting a fedora to wear this winter, any of these classic fedoras from Anthropologie would be a great choice.
---
1

Florence Fedora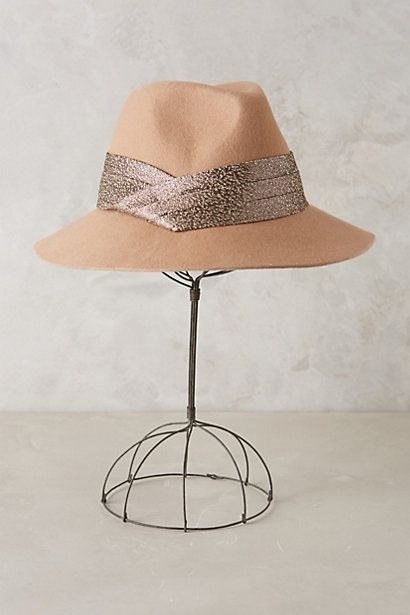 Eugenia Kim's Florence Fedora is such a great classic fedora to wear. The camel color with the sparkly silver band looks so elegant. It would be the perfect fedora to wear with a camel colored wool coat. Not only would you look sophisticated, but you would also be projecting a signature style.
---
2

Lusitane Fedora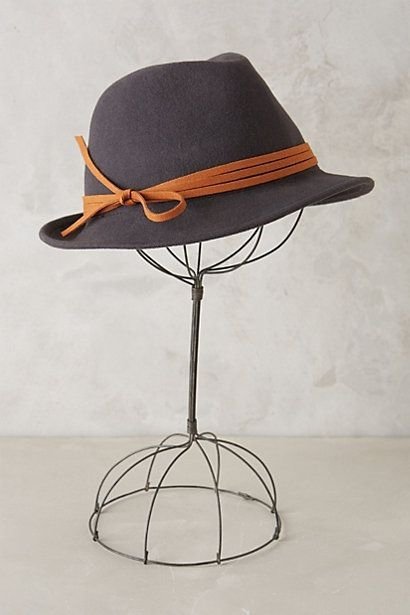 The Lusitane Fedora is a fedora that is made from soft wool, so your head should stay warm when the temperatures start to drop. The steel gray color of this fedora is so fantastic because it will go with just about anything. Also, don't you just love the triple wrapped cord detail? It makes the fedora look very classic, and it gives it a slightly western feel. You could certainly wear this fedora with a pair of knee high boots and look very stylish.
Trendinig Stories
More Stories ...
3

Liliana Fedora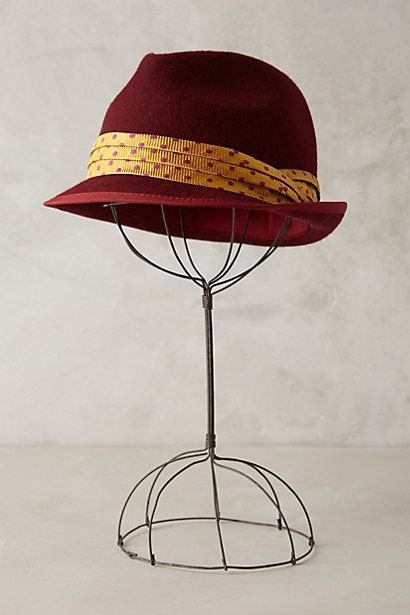 How can you not love this fedora? It looks like it belongs in a movie that is set in the 1920s due to its distinctive shape. Aside from the great shape of this fedora, the burgundy color and yellow band with polka dots make this fedora very special. Wearing this fedora would definitely make you feel stylish.
---
4

Hayling Fedora

The Hayling Fedora is perfect for those of you who like special details. This navy blue fedora has such a beautiful band. The pattern on this band is so wonderful and classic that it is hard not to love. Because the band of this fedora is so detailed, you should wear it with a simple navy coat to make sure the fedora stands out.
---
5

Glitzed Fedora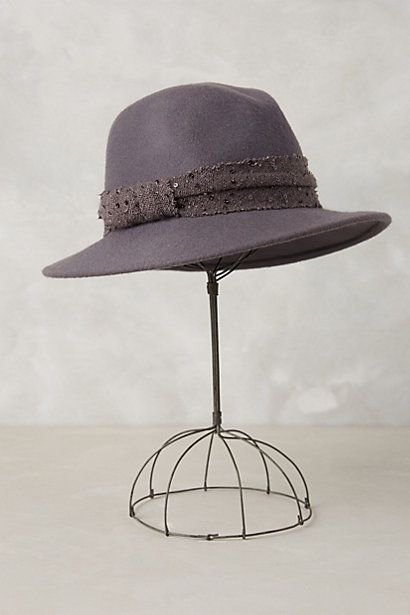 If you need a touch of sparkle in your life, the Glitzed Fedora is just what you are looking for. This gray fedora is brought to life by the sequin band that adorns it. This fedora would be great to wear for a date night, but it would also be great for adding a touch of sparkle to your day. Whenever you choose to wear this fedora, you will certainly feel like you are shining.
---
6

Tangerine Fedora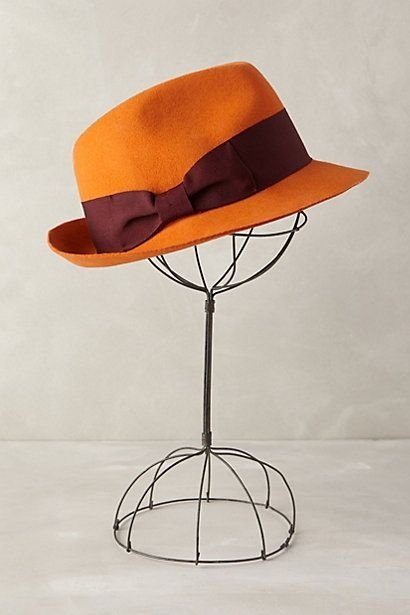 The warm colors of the Tangerine Fedora are just perfect for the winter. They bring a touch of warmth to the chilly days. Aside from bringing a little warmth to the winter, this hat is also very classy. Don't you just love the burgundy bow? You can wear this hat with just about any coat, but I think it would look great with a camel colored coat.
---
7

Madeline Fedora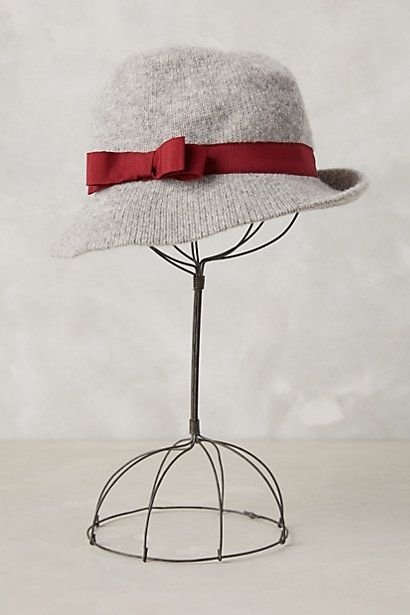 The Madeline Fedora is the perfect fedora for those of you who love to wear knit hats in the winter. It has the look of a fedora while also having the appeal of a knit hat. The light gray knit of this fedora makes it look very warm, and the burgundy band that adorns it elevates the look of the hat and makes it very classy.
If you have wanted a fedora for a while, you should take a leap and get one of these fantastic fedoras from Anthropologie. They all have a classic appearance, and they would all look wonderful. Which if these fedoras are your favorites?
---
Comments
Popular
Related
Recent