There are multiple ways to wear a sweater dress so you can look fabulous all winter long. You don't want to sacrifice your beauty for comfort, which is why these outfits are your best options. You can still stay fashionable while you're wearing enough fabric to keep warm. Here are some of the cutest ways to wear a sweater dress during cold days:
1

Leggings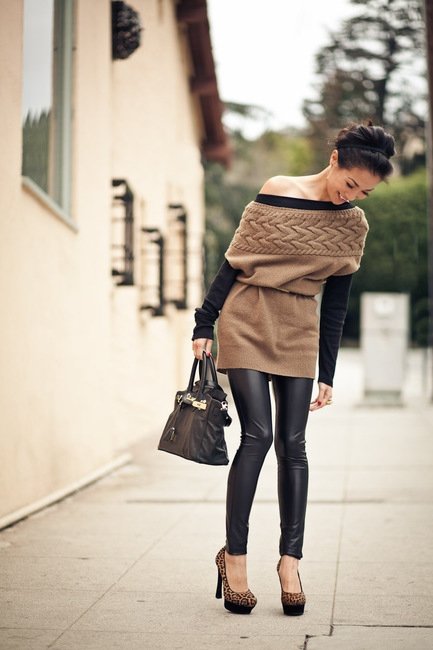 We already know that leggings are more comfortable than jeans, but they can actually be warmer, as well. As long as you purchase the right material, your legs won't be shaking from the cold. One of the ways to wear a sweater dress is by pairing it with a thick pair of leggings. If you buy them in a few different colors, then you can wear the dress again and again without looking like you're repeating outfits.
2

Belts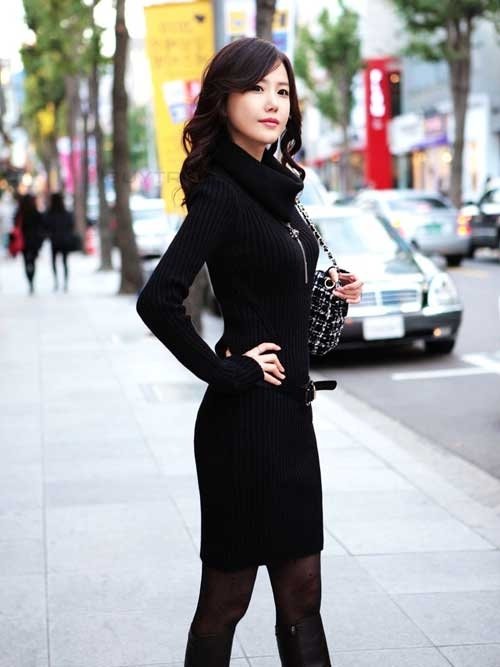 A lot of sweater dresses are loose and have no shape, which is why a belt can make you look even more gorgeous than you already do. Remember that you can choose a thin or thick belt and wear it low or high on your waist, depending on your dress and body type. Don't just throw any belt on and leave the house with it. Check your mirror first to see what works best.
3

Color Pop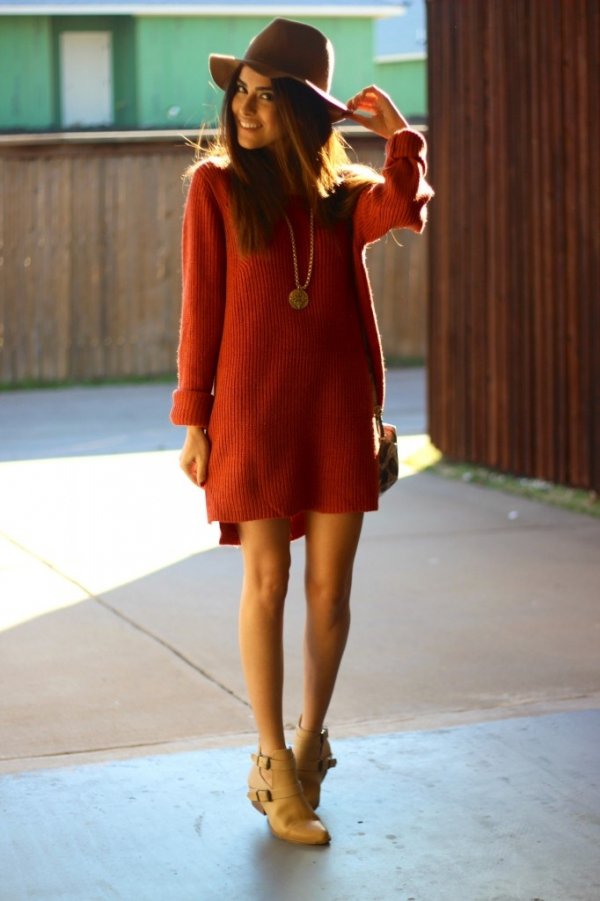 Winter doesn't mean that you have to stick to dark, deep colors like black and gray. You can find plenty of sweater dresses with colors that pop. Try a red or green, which goes well around the holidays. You'll still be sticking to the theme of the season, but you won't always be in the same drab colors.
4

Scarves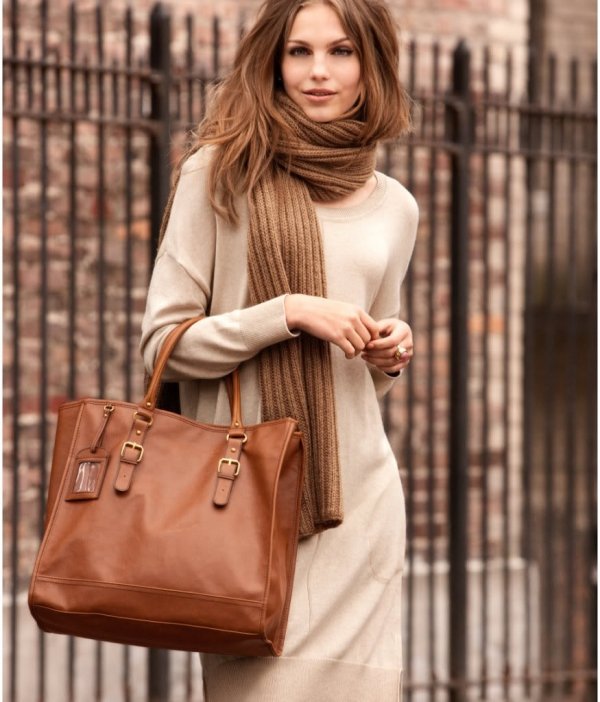 You need to keep bundled up when the temperature drops, which means you shouldn't leave your house without a scarf. Don't wear the first one you find buried in your closet. Buy one that matches your dress so it enhances the outfit. If you find a perfect one, you won't even want to take it off once you're in the warmth of your home.
5

Different Styles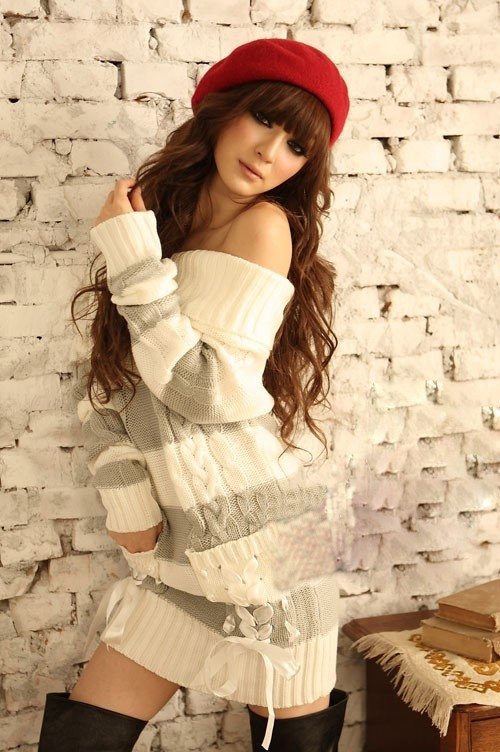 Some sweater dresses have stripes, V-necks, and quarter sleeves. Others have solid colors, turtlenecks, and short sleeves. Keep browsing until you find one that you like the look of. There are plenty of different styles, so you don't have to settle for something you're not excited by.
6

Layered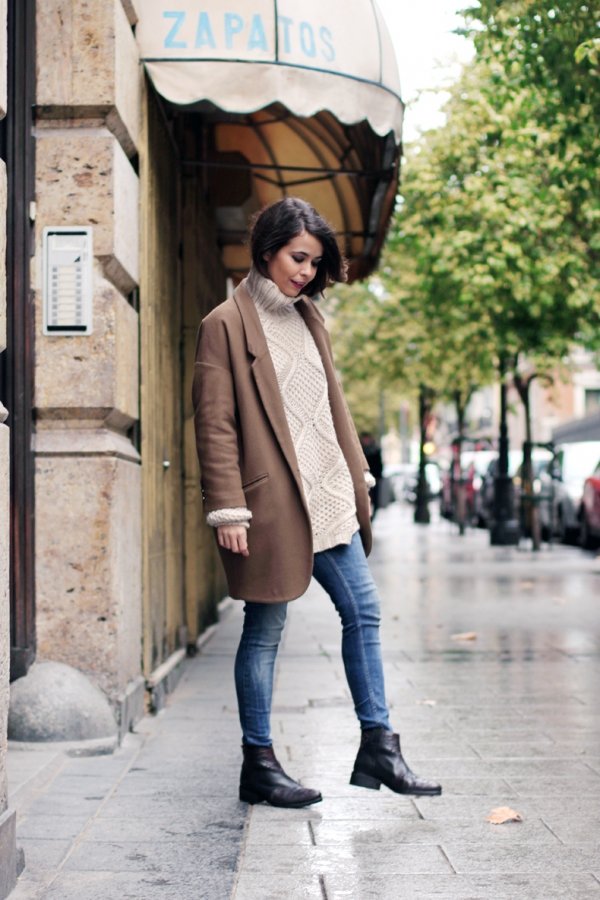 It's getting cold, which means layering is a must. Even though your sweater dress is gorgeous, you might have to cover it up a bit. Don't be afraid to wear long sleeves beneath it or a jacket on top of it. You can always remove a few layers if necessary.
7

Boots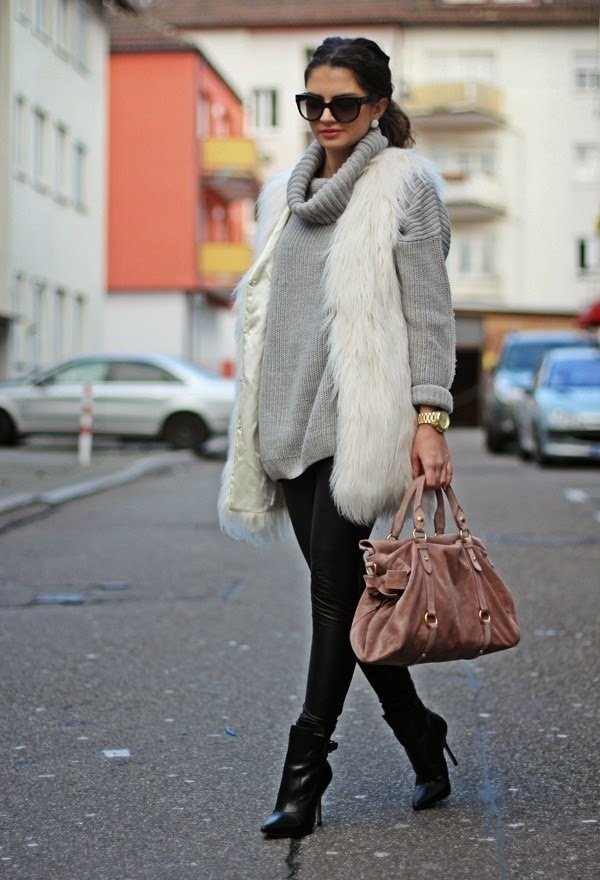 You can wear sweater dresses with flats, sneakers, or heels, but they look best with boots. You don't want to catch a cold, so a pair of high boots will keep you extra warm. Plus, they always look stylish. If you're obsessed with looking taller, you can always buy a boot with heels. You don't need to be trudging around in snow or rain boots.
Sweater dresses are cute and cozy. They're perfect for this time of year, so every woman should have one or two stored in her closet. Do you own any sweater dresses? What do you usually wear with them?