You can't buy clothes for fall without putting a few flannel pieces in your shopping cart. After all, autumn is the perfect time to keep it casual, which is what flannel aims to do. That's why you need to head to the store to buy certain fashion pieces if they aren't already in your closet. Not sure what to buy? Well, here are a few of the most stylish ways that a woman could wear flannel in fall:
---
1

Open Flannel Shirt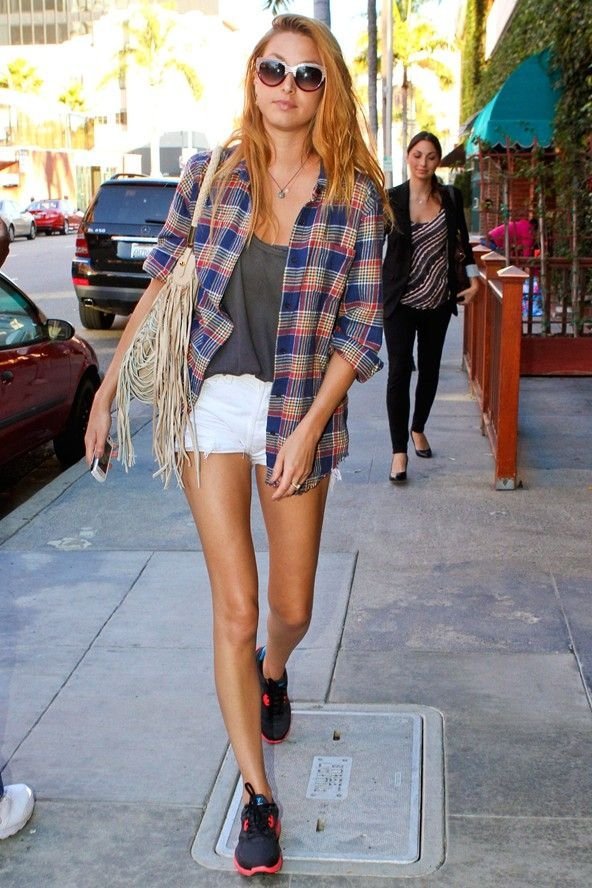 You can wear your flannel shirt over a tank top, almost like it's a light jacket. That way, you can wear it to keep your arms warm if it gets too chilly, but you can strip the flannel off if it gets too hot. It's the perfect type of outfit to wear while the seasons are changing, because the weather is unpredictable, and you'll never know when you'll want to add or take away a layer.
---
2

Closed Flannel Shirt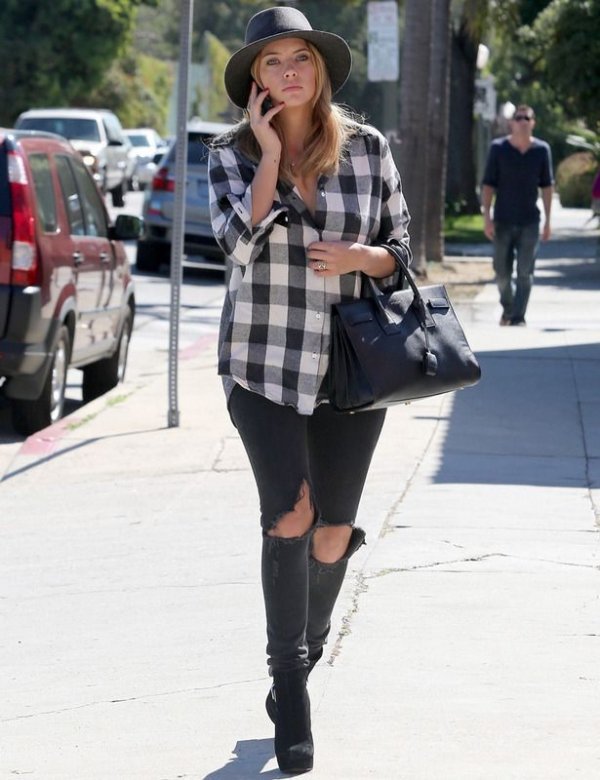 You don't have to wear anything beneath your flannel shirt. Of course, since it has buttons on it, that means that you can show as much skin as you'd like. When you're at work, you can keep it buttoned up to your neck. Later on, when you see your boyfriend, you can undo half of them, so he can get a better view of your cleavage.
3

Flannel Skirt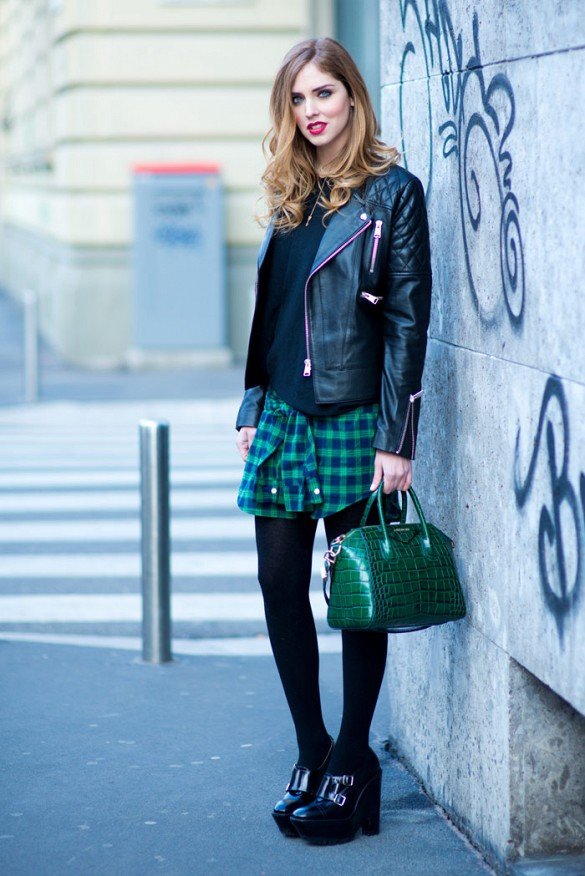 If you think flannel shirts look too masculine (which they certainly don't), then you can stick to wearing flannel skirts and dresses. That way, you'll be able to rock the style while still feeling feminine.
---
4

Flannel Tied around the Waist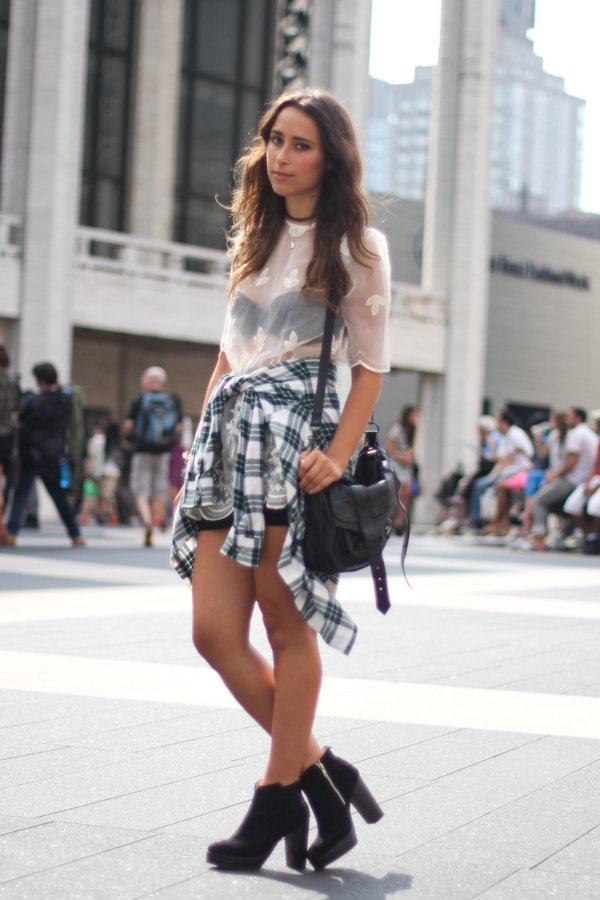 You don't actually have to wear your favorite flannel shirt. You can use it as an accessory by tying it around your waist. It'll add a splash of color to your outfit, but it won't take too much attention away from your top or bottom. It'll work just like a belt or scarf would.
---
5

Flannel Undershirt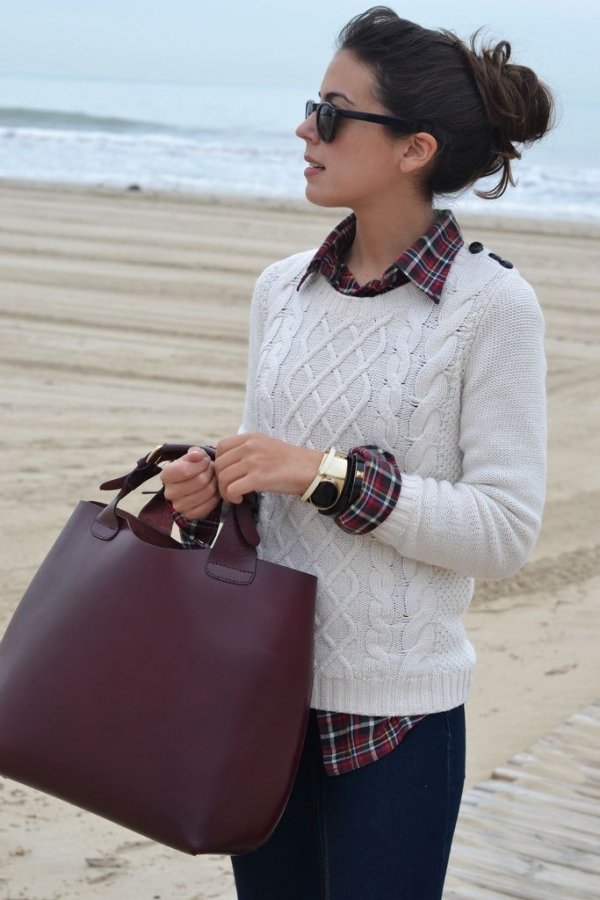 Your flannel shirt doesn't have to be the main focus of your outfit. If it's chilly out, then you can wear a sweater over your shirt, so that only a bit of the designs peek out. That way, it'll spice up your plain sweater.
---
6

Flannel Jacket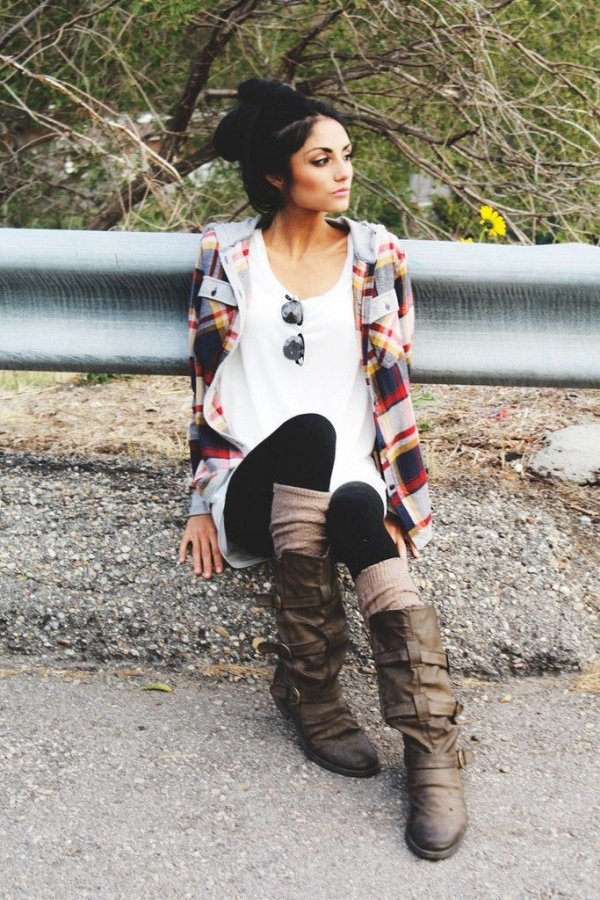 Even if you love flannel, you can't wear flannel shirts every single day, because it'll look too repetitive. That's why you should invest in a flannel jacket. No one will think twice when you step out of the house with the same jacket you wore all week, which means you can rock the style without being judged.
---
7

Flannel Pants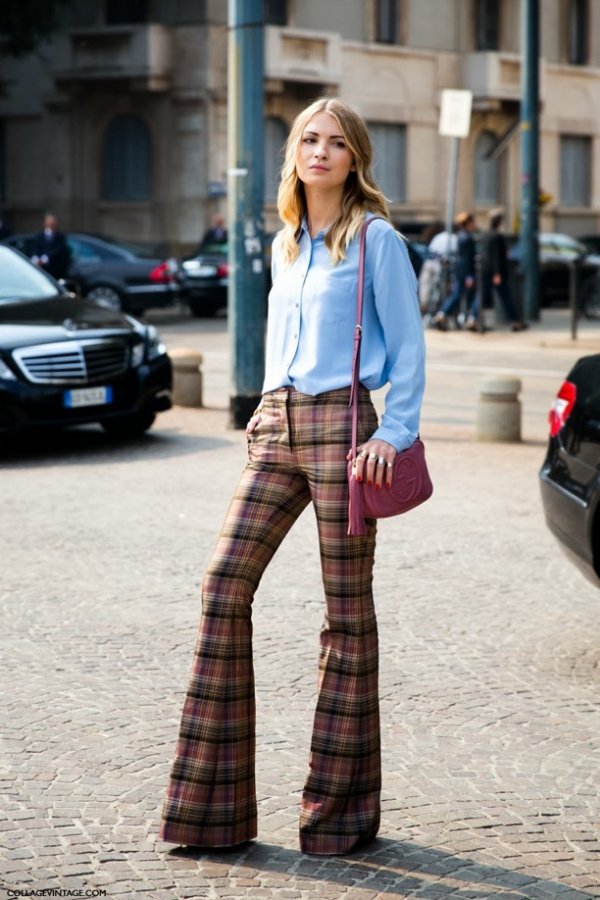 You don't have to stick to wearing flannel shirts and jackets. If you like to think outside of the box, then you can buy flannel pants. That way, you won't look similar to every other person you pass on the street during autumn. Your outfit will have a special twist. The best part? Even though skinny jeans are the most popular type of pants lately, flannel flared jeans will still look stylish, because the two styles compliment each other so well.
It doesn't matter if you buy flannel jeans, shirts, or pants, because they're bound to look lovely when you wear them in autumn. What's your favorite way to wear flannel?
---
Comments
Popular
Related
Recent