If I could pinpoint one trend from this fall and winter that I've been absolutely obsessed, it's got to be faux fur vests. Don't you agree? There's just something so cozy yet chic about them. If you're looking to add some to your wardrobe but don't know where to start, I'm sure that this list will give you some great ideas and inspiration!
---
1

Black Melange Faux Fur Vest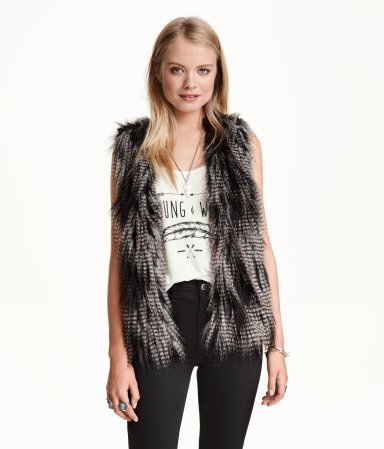 hm.com
A lot of people associate faux fur vests with preppy girls because of Scream Queens, which is why I think my eye went to this faux fur vest immediately. It's the perfect faux fur vest for the girl who wants to get in on the trend but lets her style lean more toward rocker than girly.
---
2

Black Faux Fur Vest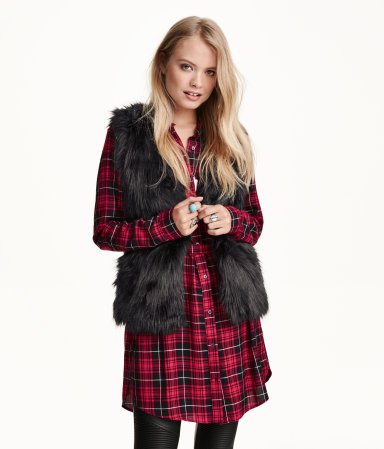 hm.com
I'm not sure whether I love this vest a lot, or if I really love the pairing of the fur against the red plaid. It's the perfect holiday look, in my opinion. A lot of girls are pairing quilted vests with plaid this year, but I think that this fur and plaid pairing makes the look more chic rather than versatile.
---
3

Brown Faux Fur Vest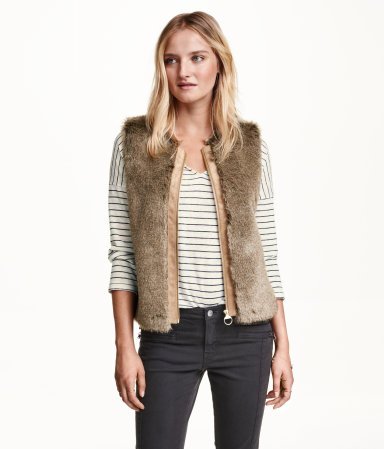 hm.com
When most people think of faux fur vests, they think of overgrown, oversized faux fur vests. That's what makes this one so special, in my opinion. It's tailored right at the waist, which not only makes it look chic, but it also makes the perfect vest to dress up or down. Wear it with a simple t-shirt, like this model did, or with your favorite holiday dress.
---
4

Dark Brown Faux Fur Vest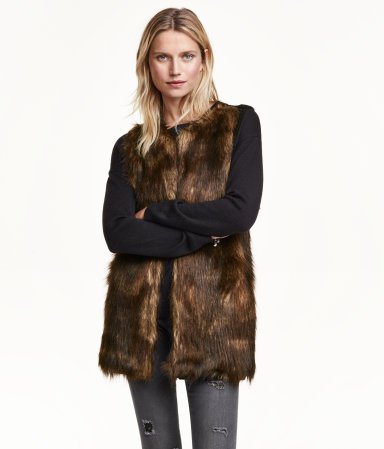 hm.com
Speaking of oversized faux fur vests, this one is so gorgeous. It looks like it just came off the runway, in my opinion. It's rare that you find something that looks high-fashion but is less than $50, making this an absolute steal!
---
5

Brown Faux Fur Vest with Pockets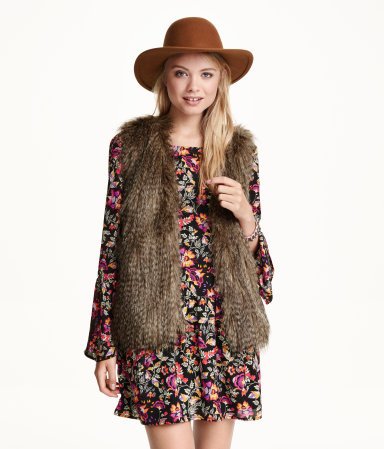 hm.com
This crimped faux fur vest is the perfect vest for the hippie girl in all of us. Pair it with a tunic dress and big hat like this model did for your best Thanksgiving style yet.
---
6

Violet Faux Fur Vest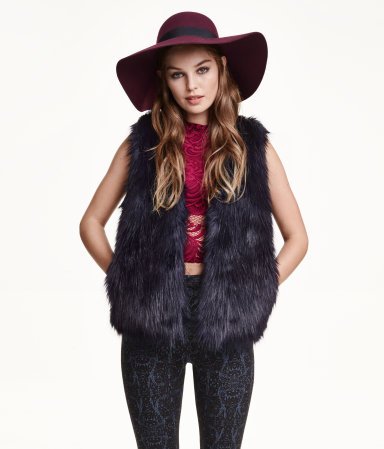 hm.com
This cross between blue and purple is so unexpected when it comes to faux fur vests, which is personally why I love it so much. When we think faux fur vests, we think of natural colors, not blue and purple. It makes this pretty number even more unexpected and chic.
---
7

Natural White Faux Fur Vest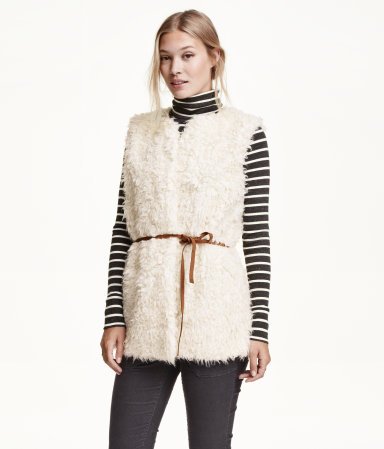 hm.com
If you want to get in on the faux fur vest but don't like the lack of shape that comes along with the trend, try this vest instead. It's cinched in at the waist with the simple belt, and the fur isn't too long that it overpowers the rest of the look.
---
8

Black Textured Faux Fur Vest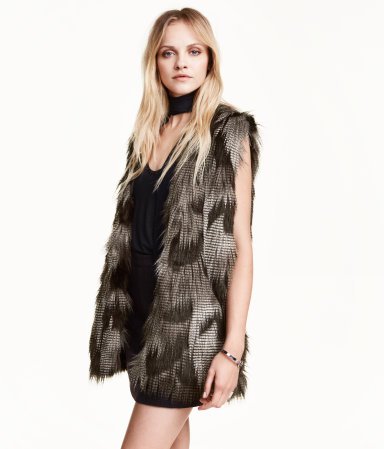 hm.com
This faux fur vest is perfect for the rocker girl. The different faux furs add such a great texture to a look that's usually only worn by preppy girls on Instagram. I love how the different textures turn a look that's been done so many times into a new look entirely. Don't you?
---
9

Light Beige Fringed Vest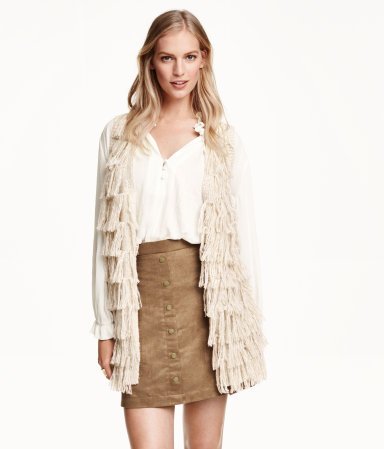 hm.com
This is an outfit that I would rock any day of the week! It's so pretty but 70s and fun. I'd wear this to a Thanksgiving party or simply to go out to dinner with my friends. There are endless options to rock this 70s look with this fringed vest!
What are your favorite faux fur vests? Let me know which looks you're dying over in the comments!
More
Comments
Popular
Recent