If you like old-fashioned glamour, then you'll love these tips on how to dress like Dita Von Teese. You never see Dita looking anything less than immaculate - no scruffy sweatpants for this girl! The burlesque star is always perfectly made up and stylishly dressed. So to bring that glamorous touch to your look, here are some hints on how to dress like Dita Von Teese …
---
1

Elegant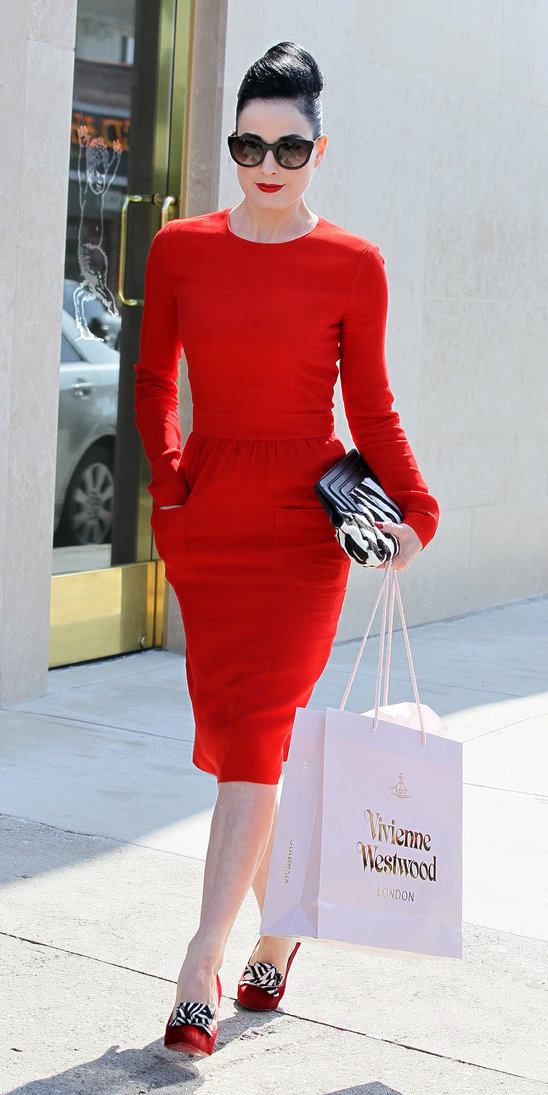 If you want to know how to dress like Dita Von Teese, always make sure that you look elegant. Think of the style of the 1940s and '50s, when everyone wore gloves and hats every time they left the house. Wear simple but stylish dresses and smart shoes. Check out vintage shops for inspiration.
---
2

Groomed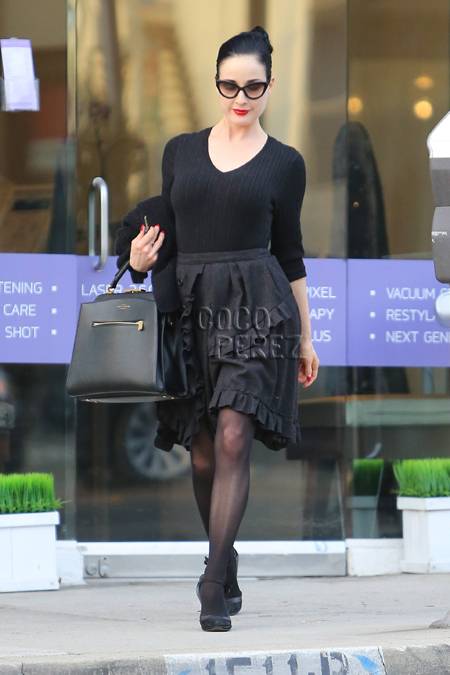 Dita is always perfectly groomed, even when doing something as simple as going grocery shopping. It only takes a few minutes to brush your hair and put on some lipstick and mascara. And always check your appearance in the mirror before leaving the house!
---
3

Accessories

To get Dita's look, you need to accessorise carefully. Carry a smart handbag. Don't overdo it and wear a mass of jewelry - necklace, bracelets and earrings are overdoing it. Stick to simple but stunning items, such as a chic little belt or bold necklace. Less is definitely more!
---
4

Perfect Hair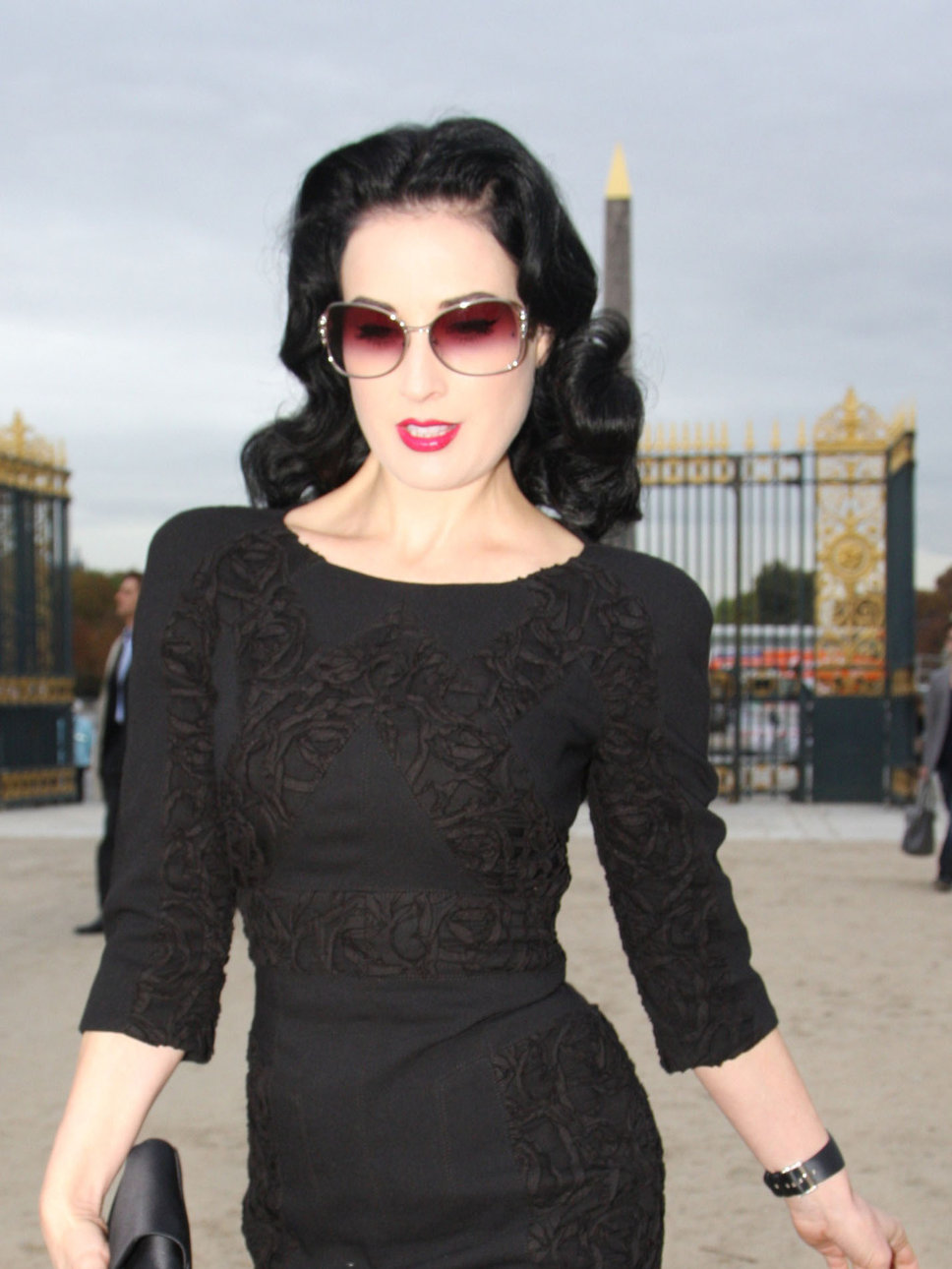 If you have the patience to style your hair, then you can copy Dita's look. It's very much the style favoured by actresses of the 1940s, with no bangs and swept over from the side. To get this look, either set your hair in curlers, or use styling tongs.
---
5

Makeup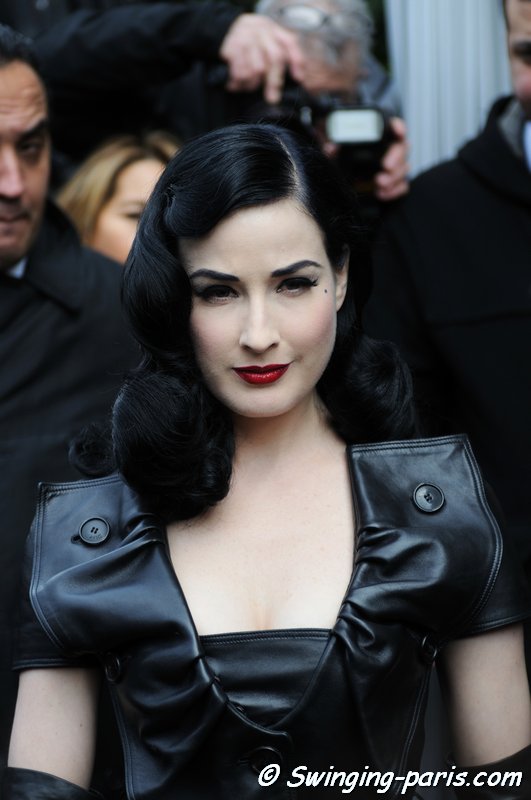 Dita's makeup is always immaculate. She also makes the most of her beautiful pale complexion. So protect your skin from the sun if you have pale skin like hers. The essential items are foundation, powder (the perfect excuse to get a gorgeous compact!), mascara, liquid eyeliner and a bold red lipstick.
---
6

Dress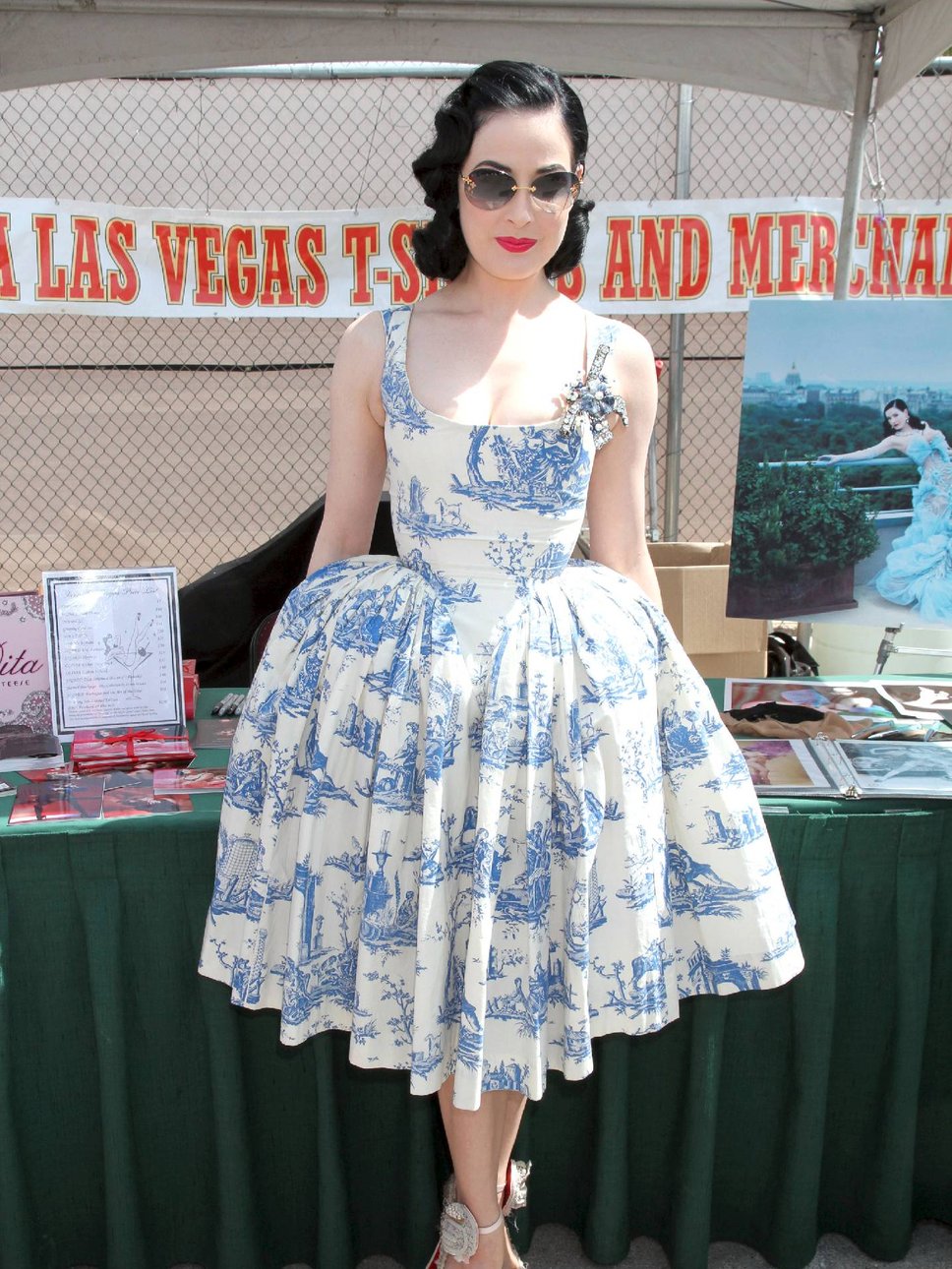 Dita's vintage style means that she is hardly ever seen in pants. Mostly she wears dresses or skirts, which are simple but beautifully cut. Even if you can't afford designer garments, you can still follow the same guidelines. Wear a simple but stylish dress, or a smart skirt with a pretty top.
7

Heels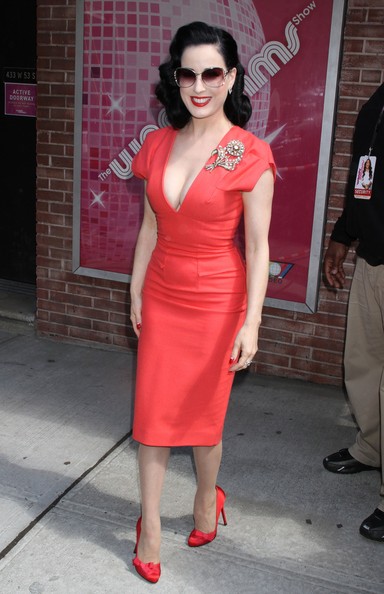 On the rare occasions that Dita is seen in flats, she wears elegant ballet shoes. That is one pair of feet that would not be seen dead in trainers! For the true Dita look, though, heels are essential. They don't need to be super-high; in fact, a more manageable heel will help you walk elegantly. Falling flat on your face would not be very Dita-like!
---
8

Super Shades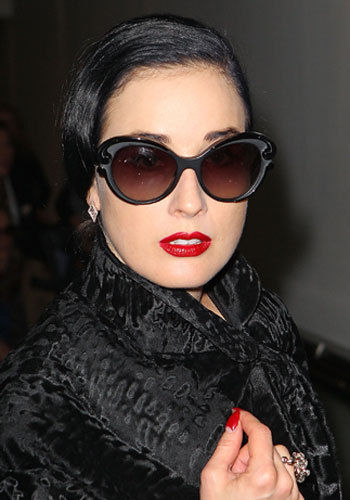 Not only do shades protect your eyes from the sun, but they are a fab way to get a piece of Dita's style. Dita often wears vintage-style sunglasses, which look stunning. Try looking out for them in vintage stores or on eBay. Cats-eye frames are a great way to get the look.
Whether you are a fan of Dita's or not, there's no denying that she is always beautifully dressed. Most of us don't feel like dressing up every day, but it's refreshing to see someone who always makes an effort. We might not have Dita's budget, but we can still adopt a part of her style. If you're a Dita fan, what do you admire most about her style?
---
Comments
Popular
Related
Recent