It's that time of the year where my favorite shops fill up with faux fur – and with celebrities like Victoria Beckham and Kim Kardashian regularly stepping out in fur, it's no wonder why. It's comfortable, warm and ideal for transforming an outfit from day to night – but to get it right, make sure you steer clear of novelty items and dodgy prints, and opt for chic and elegant pieces instead. Want to get it right in a flash? Here's how to wear faux fur the right way.
---
1

Get Gloved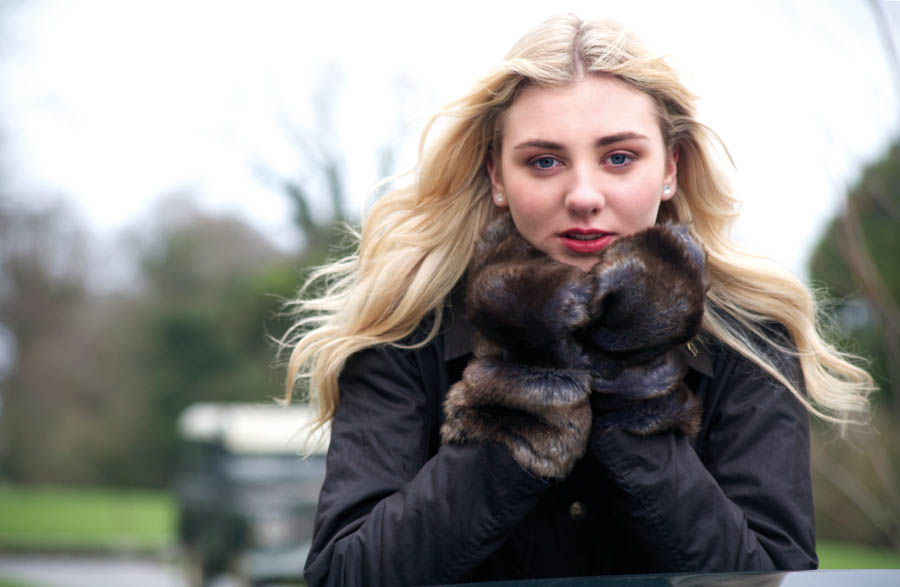 Everyone has a selection of thick tights and wooly jumpers for cool days, and these often look great teamed with faux fur! Adding some fur gloves to your look is a really easy way to keep yourself warmer, and stay looking good. Plain black gloves are a timeless choice that will go with anything, or opt for gloves featuring a monochrome pattern to make them eye-catching.
---
2

Go Vintage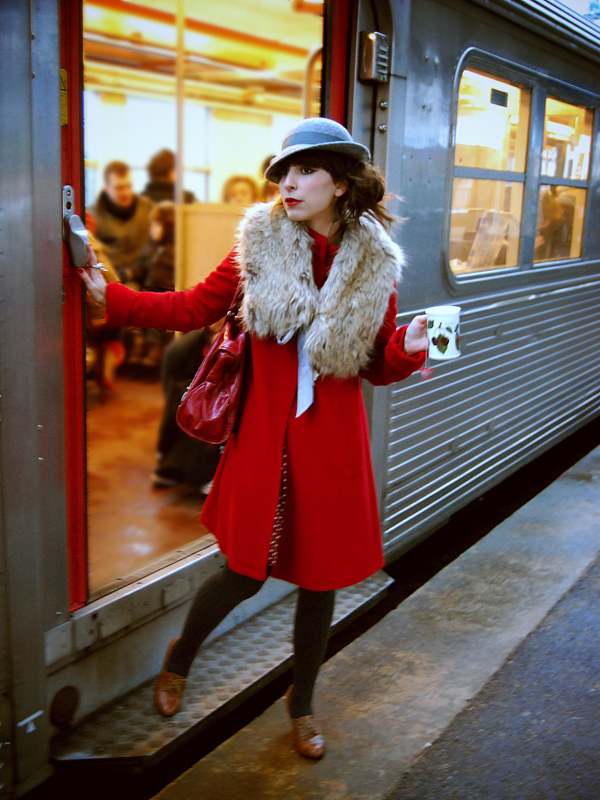 Faux fur coats just aren't practical. I learnt this the hard way – my brand new, snuggly warm faux fur coat lasted all of three hours before it got drenched – and totally ruined – in a sudden rainstorm. Don't make the same mistake as me! Opt for a coat made of thick wool, and jazz it up with faux fur collar and cuffs. Matching them to your coat will give it a brand new, unique feel, or opt for a co-ordinating color to add some detail.
3

Home County Style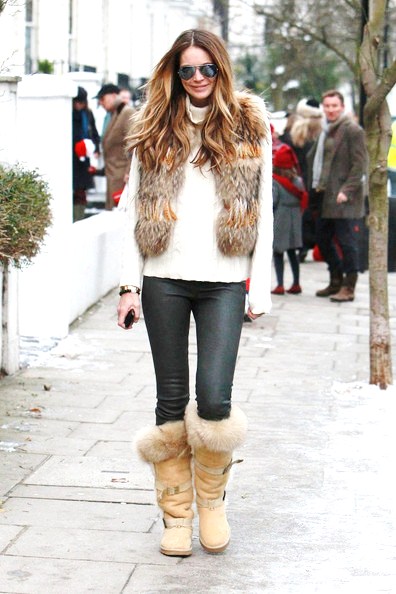 Until last year, I thought gilets belonged in the country – and then I found a gorgeous one in a vintage shop. It's a striking light gray color that matches most of my wardrobe, and I can wear it with everything from dressed down jeans to maxi dresses. It's oh-so-soft and very warm, and it's easy to cover up with thicker jackets and coats too, for those extra cold days. Every wardrobe should have a retro-inspired faux fur gilet!
---
4

Jumper Joy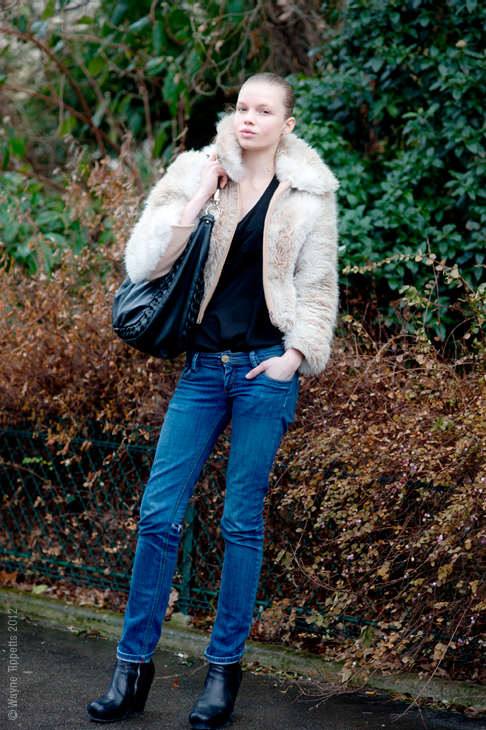 Jumpers are designed to be worn in warmer weather, but add fur and you've got the perfect piece for winter. Avoid jumpers made completely of faux fur, as they are likely to be difficult to clean – instead opt for jumpers with faux fur collars or detailing. Cable knit styles look gorgeous worn over dark skater dresses with knee high boots. Thinner button-up jumpers go great with pencil skirts for the office, too.
---
5

Check out Fur Lining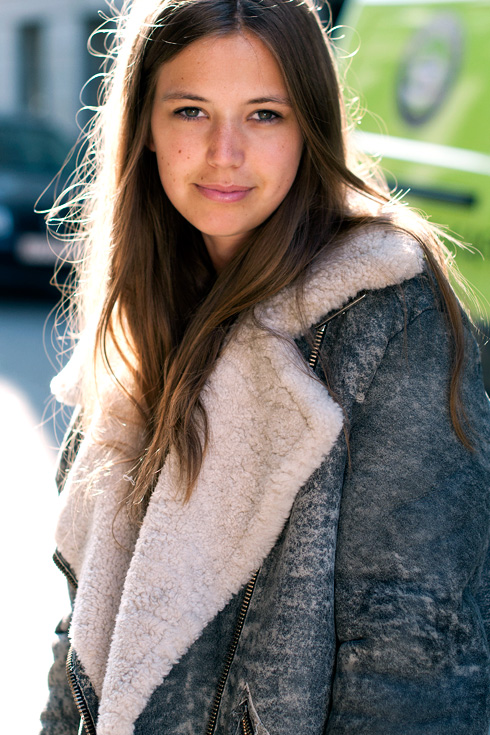 If fur collars and gloves aren't enough, it's time to invest in a fur lined jacket. These usually feature a waterproof material on the outside, and a thick fur lining to keep you warm on the inside. Shearling jackets are my favorite, coming in a variety of styles, and I love the beige/caramel/creams on the high street at the moment.
---
6

Keep Your Toes Cozy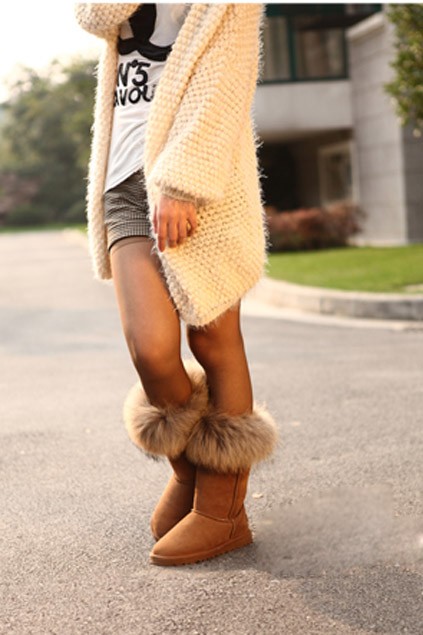 You lose a lot of heat through your feet, so make sure you've got good socks ready for the winter. Opt for thick designs, and don't be afraid to get higher socks than normal. I live in knee high socks all year round – they are so warm and cozy! Ankle socks with a fluffy top are also sure to keep you warm. Need something else? Fur lined snow boots are both waterproof and warm, and my most comfortable shoes yet.
---
7

Heads up!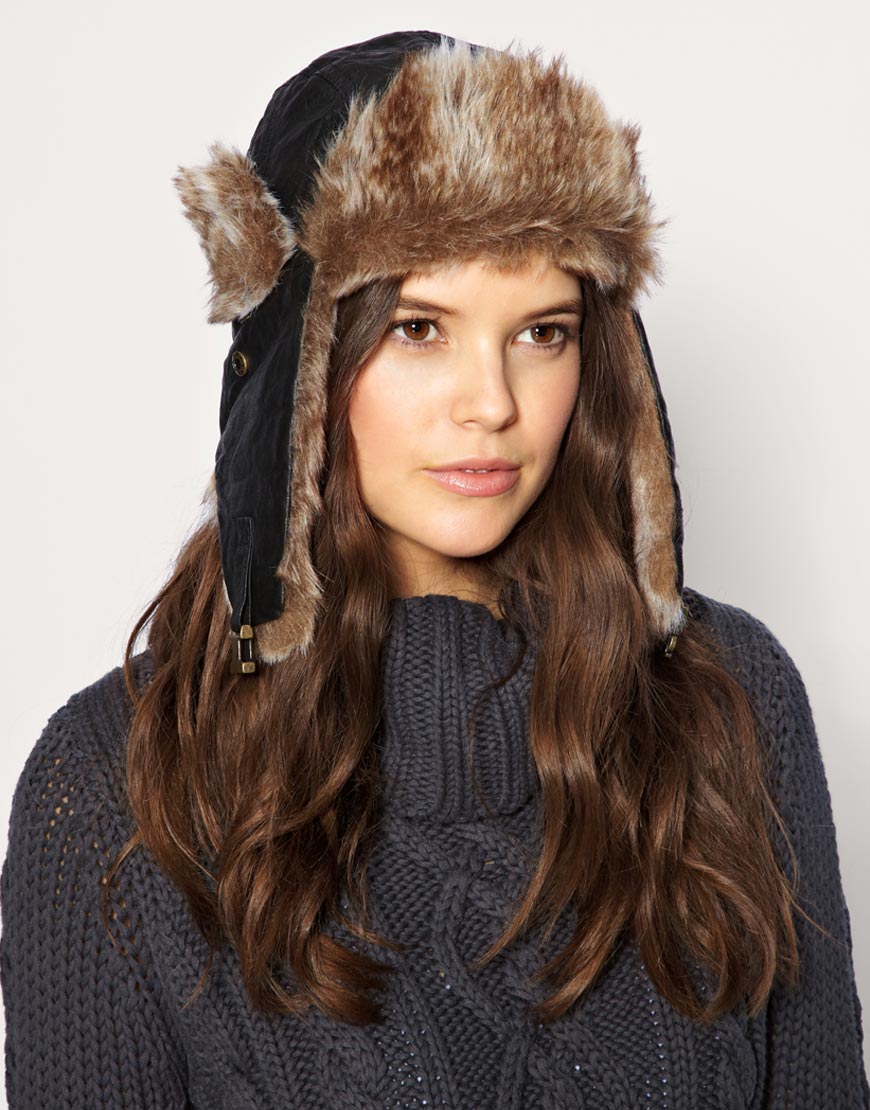 Finally, don't forget to check our fur accessories for your head. If you love hats, there is a wide variety of hats that range from the chic to the crazy and are sure to keep your head warm. Furry headwarmers are another great invention – okay, so they don't look like they'd do much, but that band of fur really keeps your head warm. I'll be living in mine!
Once you've worked out how to wear faux fur the right way for you, you are sure to be warmer this winter. I've already started digging out my thicker wardrobe – but I've kept a few rebellious summer outfits out too. Just remember to read care instructions for fur carefully, so you know how to clean it – and whether or not it's waterproof. And don't forget to let me know how you wear faux fur!
Top Image Source: frocksandotherfrivolities.blogspot.in
---
Popular
Related
Recent