With the sizzling summer sun still scorching hot, 'tis the season to bare as you dare and learn the ways to wear the fun and flirty crop top. Whether you're petite or full figured, there's a simple way to avoid walking that thin line between feminine and overexposed. Here are 7 tips that will have you beating the heat all season long in cool crops.
1

Choose the Right Length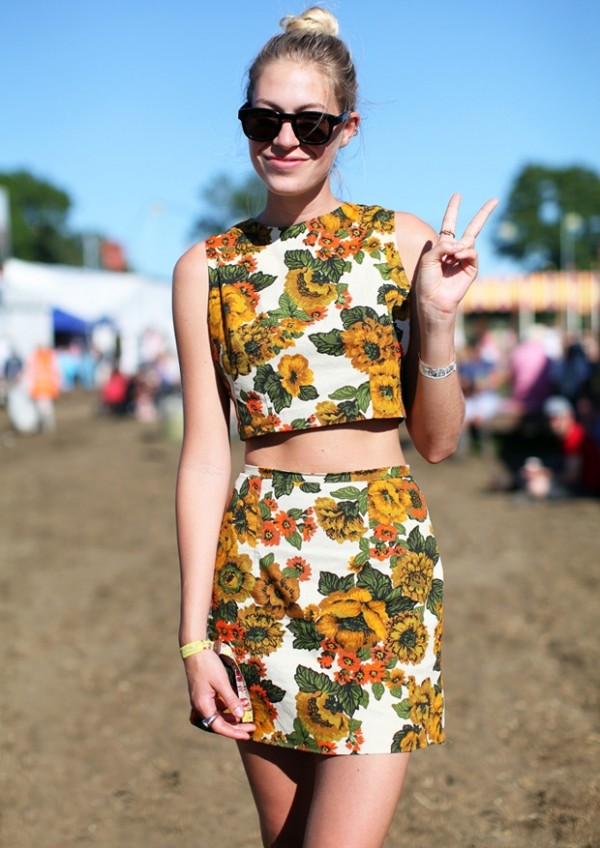 Crop tops come in a variety of shapes, styles and lengths. Choosing the right one for your body type and confidence is key when trying to pull off this daring trend. If you're worried about displaying your less than perfect midriff, opt for a length that skims above your waist, showing just a bit of sexy skin. If you're more comfortable with this stomach-baring trend, select a piece that hits right above the belly button.
2

Don't over Expose
When pairing your cool crop top with your favourite summer bottoms, try to avoid picking pieces that will reveal your belly button. This is a surefire way to turn a flirty, feminine look into a cheap and overly exposed outfit. Take cues from the Preen and Proenza Schouler runways if you want to show off your navel and settle for something that hits midway.
3

Stay Sophisticated
Try and channel your inner pin up girl by paying homage to the ladylike dressing of the 40s and 50s like Prada, Miu Miu and Dolce & Gabbana. Wear your crop top with retro style, and in true ladylike fashion, pair it with a high waisted skirt or trousers for just the right amount of skin exposure perfect for daytime dressing. You can also choose to mix things up by wearing a light and fitted blazer or jacket over top. Alternatively, a sweet sheer blouse will give you the same illusion of skin but with an added layer to achieve cool sophistication.
4

Balancing Act
Any trend that requires the showing of skin is all about balancing. To keep achieving that cool sophistication you have to balance the rest of your outfit to suit your style. Knotting a top to reveal some skin means wearing pieces on the bottom that will cover you up. Don a maxi skirt or high waisted denim to keep your look from going overboard.
5

Be Confident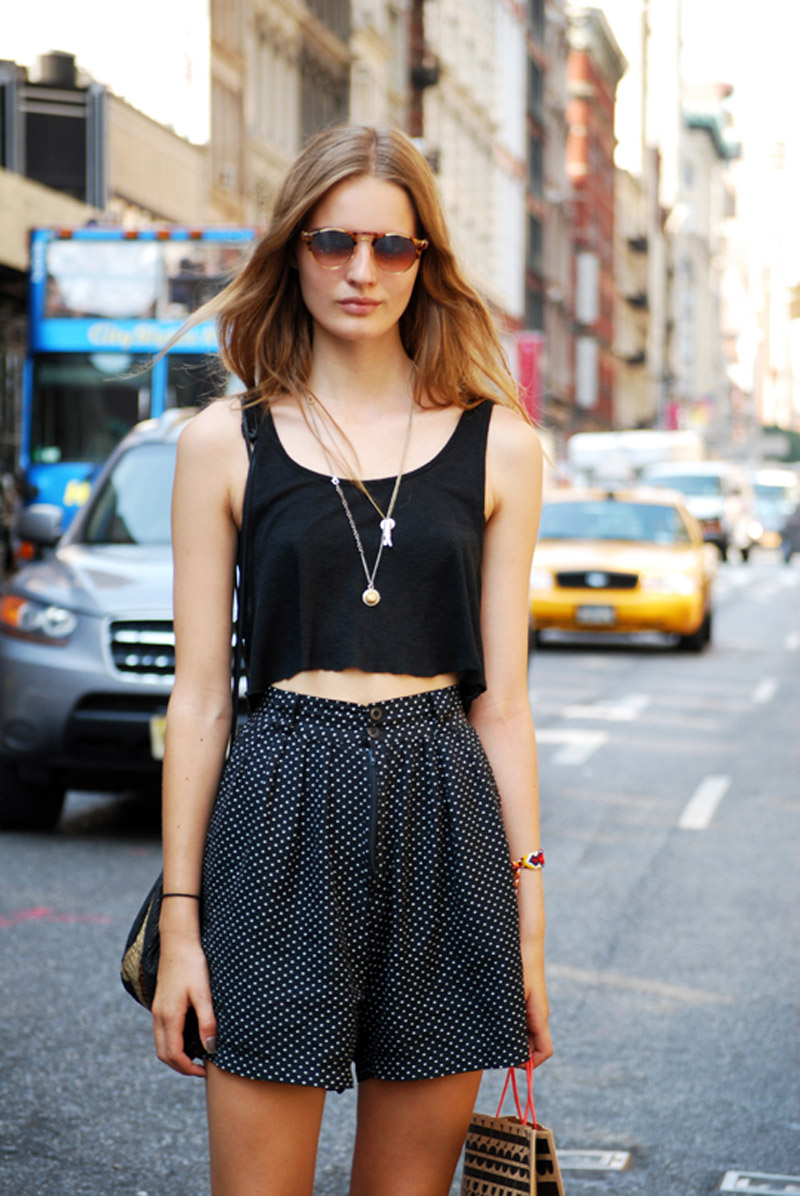 As long as you're comfortable with your outfit and feel it's achieved appropriate status then hold your head high. This trend is sure to get a few looks and spying eyes so be prepared to turn a few heads in the midst. If you look great, you'll feel great.
6

Make It Your Own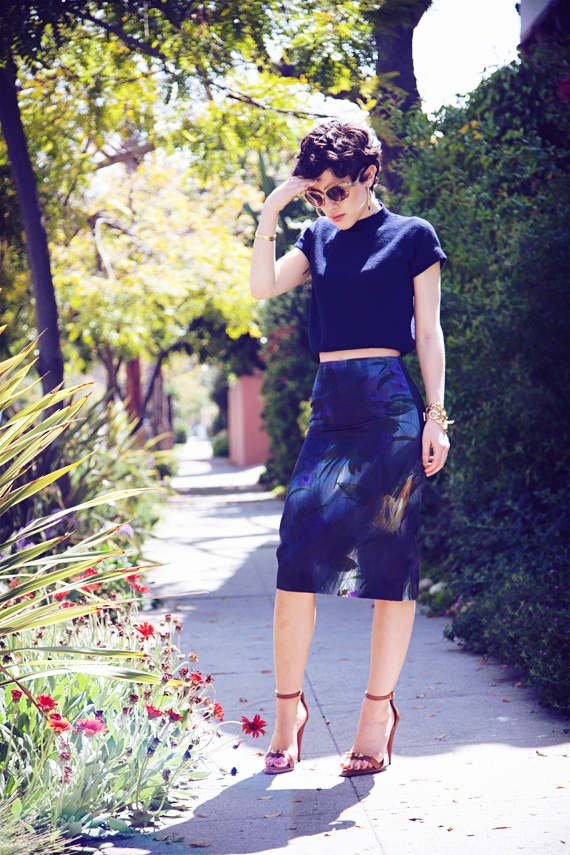 Everyone knows that accessories can make or break an outfit. If you're just wearing a crop top for the sake of being sexy everyone is going to read your look as trying too hard. If you personalize your outfit you'll make your look more believable and comfortable which will send your confidence level through the roof. Add a few summer additions like a cool bag or strappy sandals and a statement earring and you're good to go!
7

Head to the Beach
If you're still not comfortable incorporating a tummy-baring crop into your everyday summer wardrobe, head to the beach! Layer one over your swimsuit and remain somewhat covered while soaking up the sun. It's an effortlessly chic way to stay on trend. No need to sacrifice style while spending some time outdoors.
Showing more skin than you're used to can be daunting, but learning how to wear these heat defying crop tops will make summer a breeze. What are some of your tips on how to wear crops? Do you dare to bare this season?
Top Image Source: thezoereport.tumblr.com