Olympic inspired fashion trends are a fun way to get into the Olympic spirit. You don't have to be an avid sport fan to take part in Olympic fever. From showing your team colours to taking inspiration from Olympic uniforms, there's plenty of Olympic fashion inspiration out there at the moment. Get into the spirit and take a look at the following Olympic inspired fashions.
---
1

Preppy Touches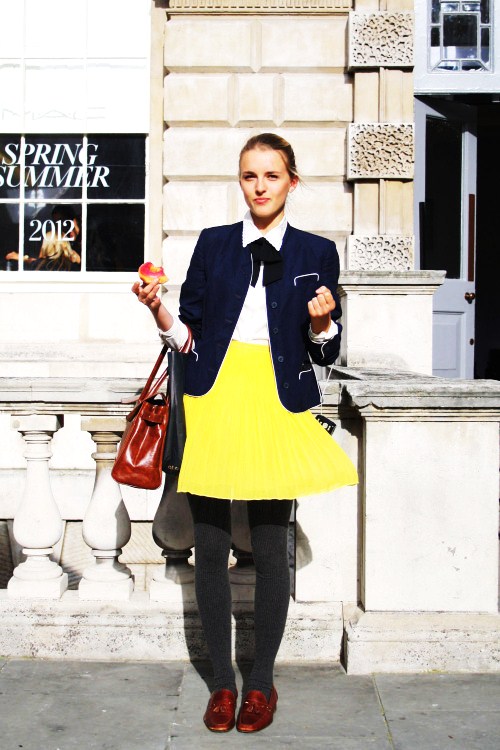 From the minute the athletes began stepping out into the Olympic stadium during the Opening Ceremony, it was clear that preppy touches were the look du jour. Many of the team uniforms for the event consisted of chic blazers and sharp tailoring. Make this look work for the everyday by popping on a blazer or preppy polo shirt – national emblem optional!
---
2

Metallics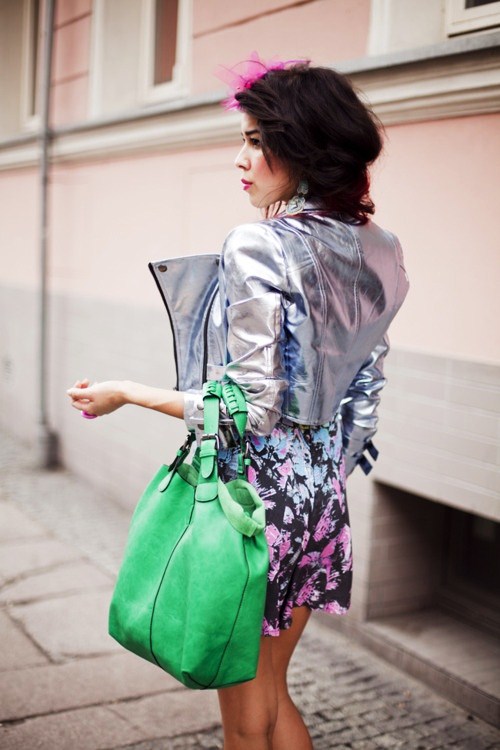 There's no doubt about it, the must-have colours for the Olympics are gold, silver, and bronze. Use these metallic shades to create a stylish Olympic inspired fashion look. A metallic matte jacket or shimmery skirt are all stylish options. If you find metallic clothing a tad too daring, then stick to metallic accessories, jewellery, and shoes.
3

Team Colors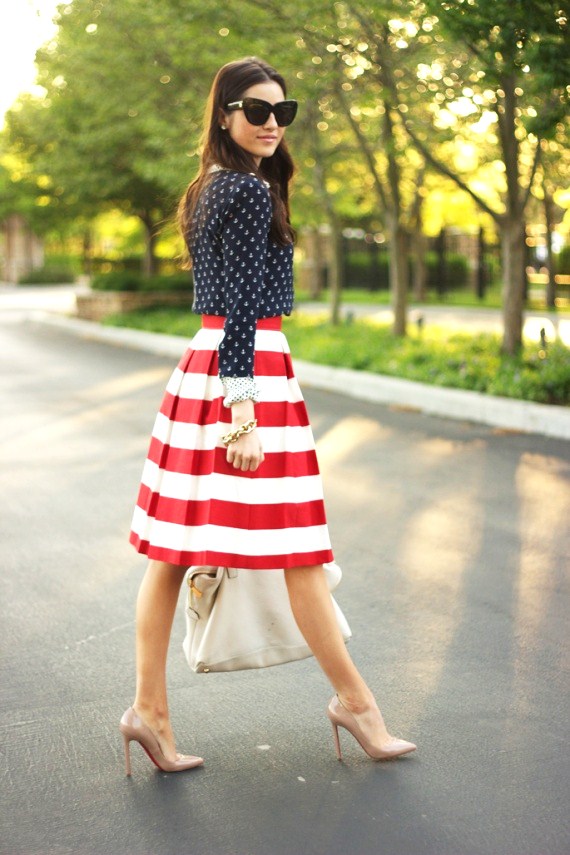 Show some national pride by wearing your team colors. Whether it's red, white, and blue or green and gold, color coding your outfit can be a fun way to get into the Olympic spirit. If your team colors are a bit bright, tone it down by wearing softer versions of the colours. Bright yellow can be traded in for butter yellow, and orange can be swapped for soft apricot shades. It's all open to interpretation!
---
4

Sporty Jackets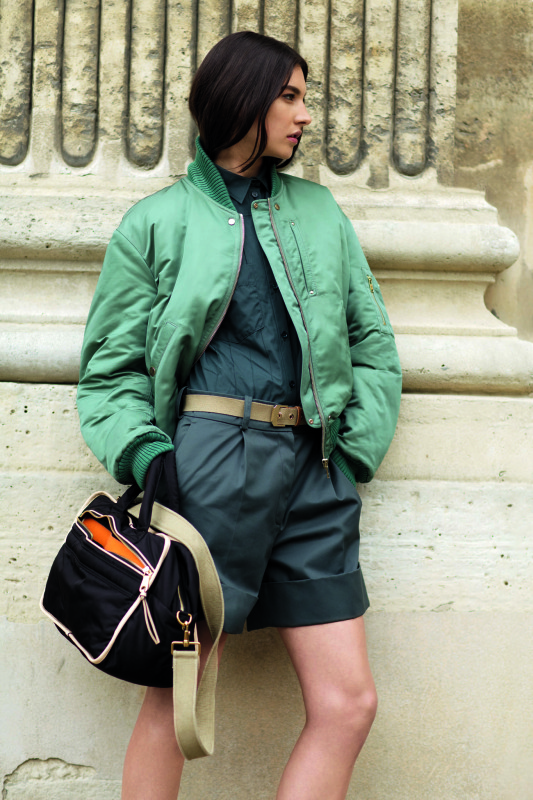 When not competing, Olympians are most likely getting about in their team tracksuits. When looking at Olympic inspired fashion, take a leaf out of their book by wearing a sporty bomber jacket with your casual outfits. Choose one in a silky fabric and wear it slouchy and with plenty of attitude.
---
5

Stylish Sneakers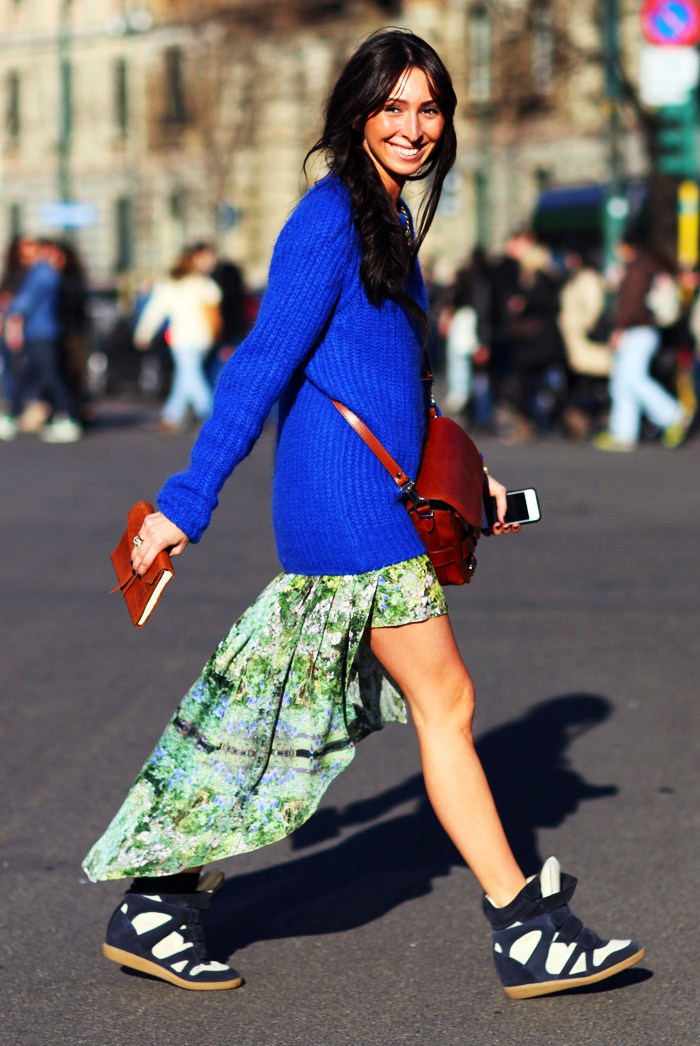 Add sporty touches to your look with a pair of sneakers. If you're going to pair running shoes with your day to day outfits, make sure they're of the more fashionable nature and in eye catching colour combinations. If you want sneakers that are more urban then you can't go past a pair of high tops.
---
6

Lycra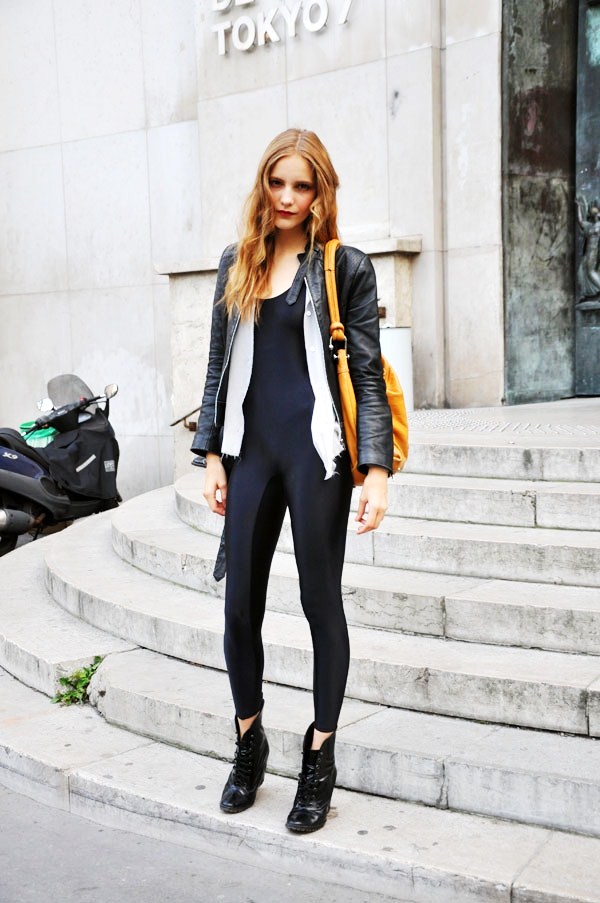 From the pool to the gymnasium, Lycra is everywhere at the Olympics! Make like an athlete and don a bit of Lycra to get your dose of Olympic inspired fashion. Wear a bodysuit with a flirty circle skirt, or team some stretchy tights with a stylish tunic.
---
7

Chunky Watches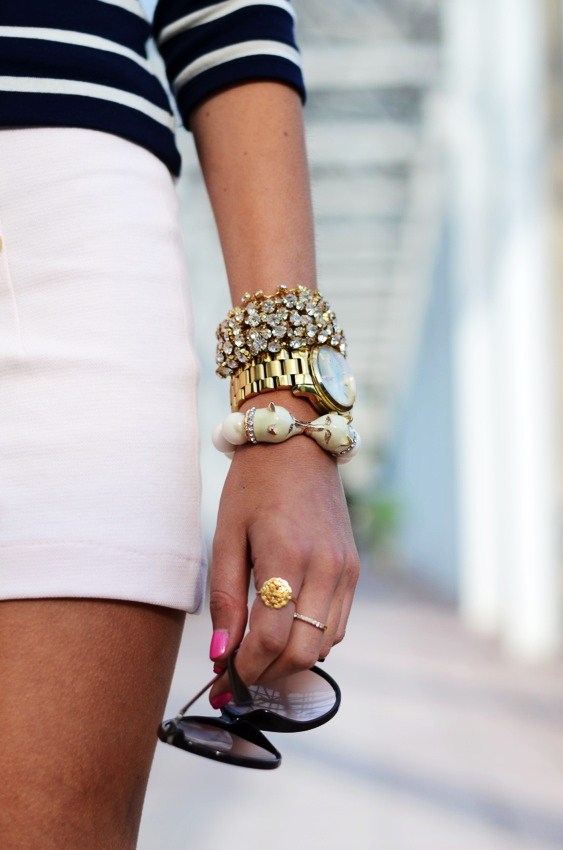 Time plays a big part in the Olympics. It's all about personal best times and breaking world records. Play up this fact and adorn your wrist with a chunky watch, preferably in a sporty design.
---
8

Circles and Rings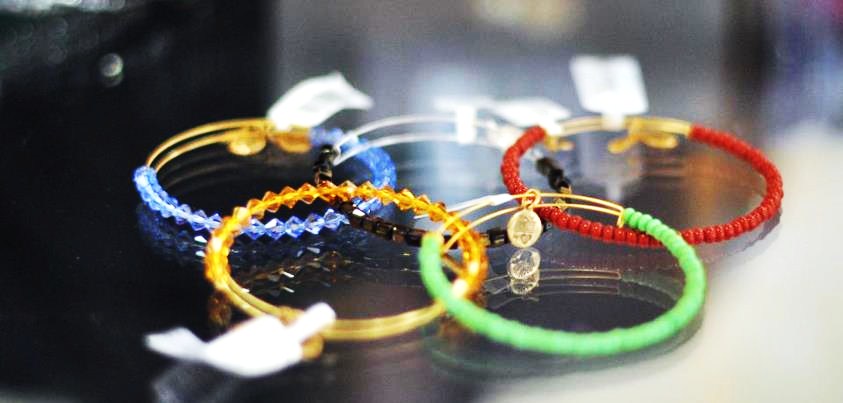 Take some fashion inspiration from one of the most recognised logos in the world – the Olympic rings. Stack on some bangles in the colors of the Olympic rings or keep an eye out for circular and disc-shaped accessories and patterns.
From the entirely wearable to the tongue-in-cheek, these are a few ways to work some Olympic inspired fashion into your look. It doesn't matter what your sporting ability is! What's your take on Olympic inspired fashions?
Top Image Source: pinterest.com
---
Popular
Related
Recent