The boho look is perfect for summer, with its casual, comfortable vibe. Long, loose skirts, floaty blouses and flat sandals will keep you cool and chic; and it's easy to keep the look into fall by adding another layer. So here's some stylish boho looks to give you inspiration for your summer wardrobe …
---
1

Paisley Maxi Dress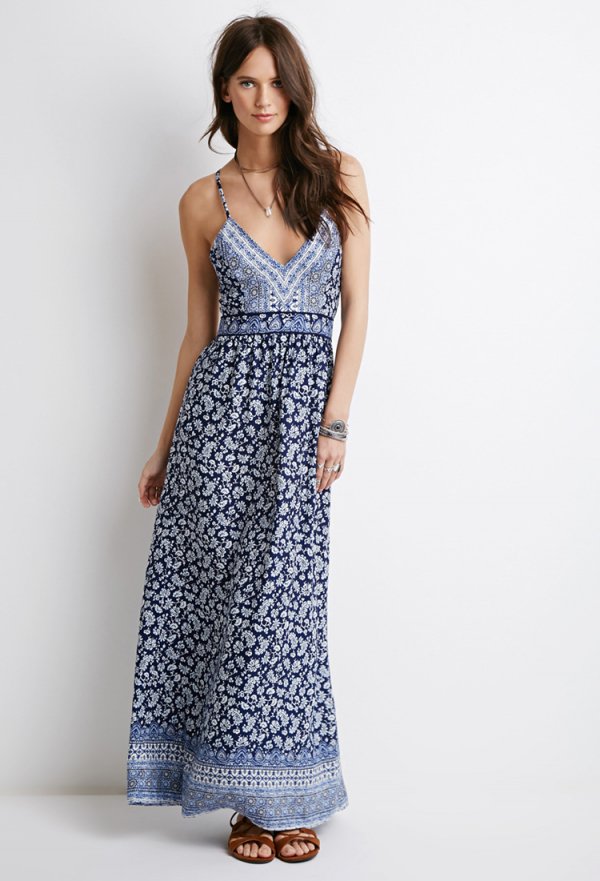 Nothing says boho like a floaty maxi dress, and this gorgeous print dress will keep you cool on the hottest days. It'll look stunning with a light tan (remember to protect your skin with sun cream - a boho chick doesn't overdo her tan!). A printed maxi dress is a must for your vacation wardrobe; just throw over a wrap on cooler evenings.
2

Romper Suit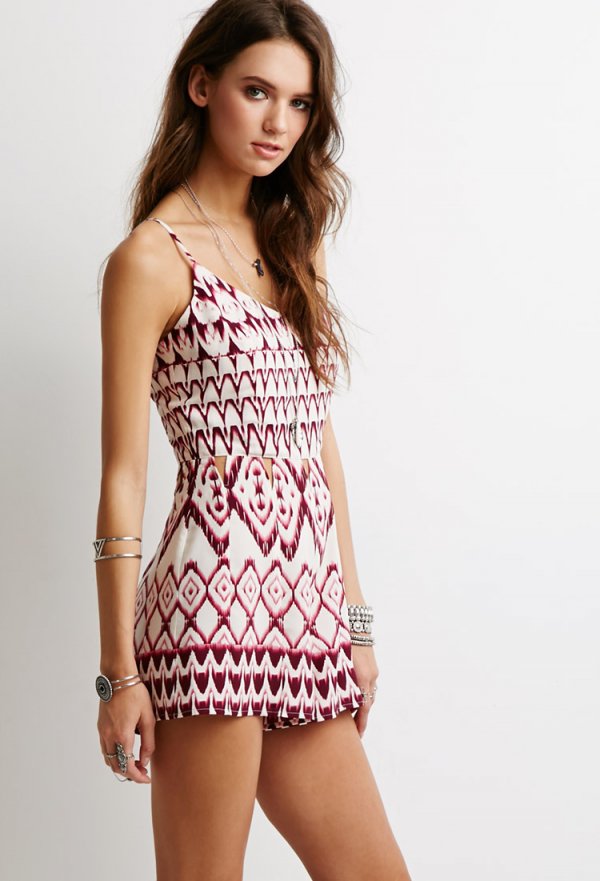 A cute little romper suit is another must for a boho chick, so buy a couple of rompers for your summer wardrobe. It's the easiest way to get dressed in the warm weather - just pull on a romper and you're done! No fuss, no need to find pieces that match - they're ideal for weekends and vacations.
---
3

Palazzo Pants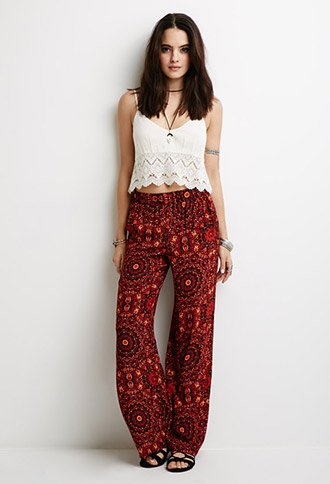 A loose pair of pants is a must for that boho vibe, so look for a printed pair like these cool ones. Match with a sleeveless crochet top for extra style credentials (if you're slim, you can get away with a cropped top). You could also wear the pants with a loose cotton shirt or kimono jacket.
---
4

Poncho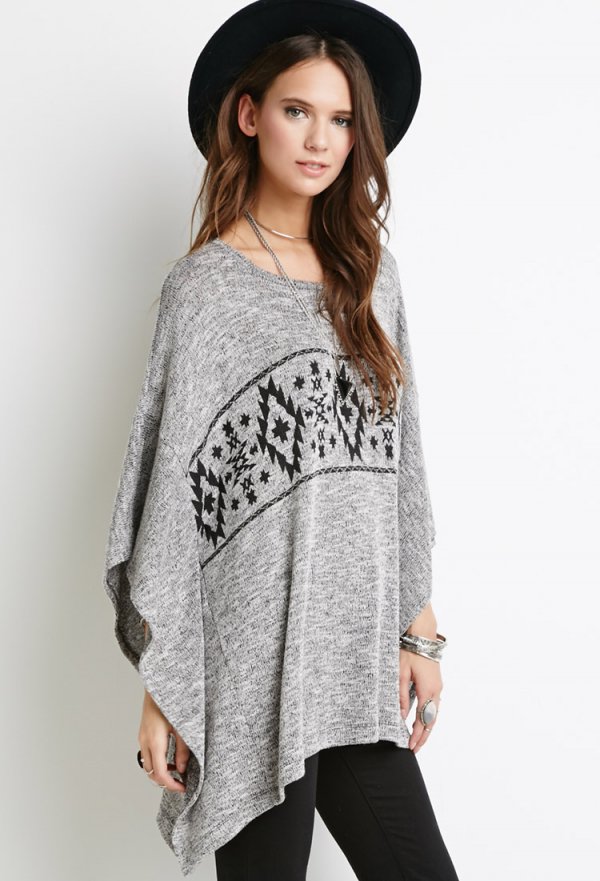 Did you last wear a poncho as a kid? Well, you can wear one now for a boho look! Ponchos make a fabulous cover-up for festivals, and I love the print detail on this one. You could also make one really simply - get a rectangle of fabric, cut out a slot for your head, and hem if necessary. It's so easy anyone can do it - you don't even need a sewing machine!
---
5

Tribal Bag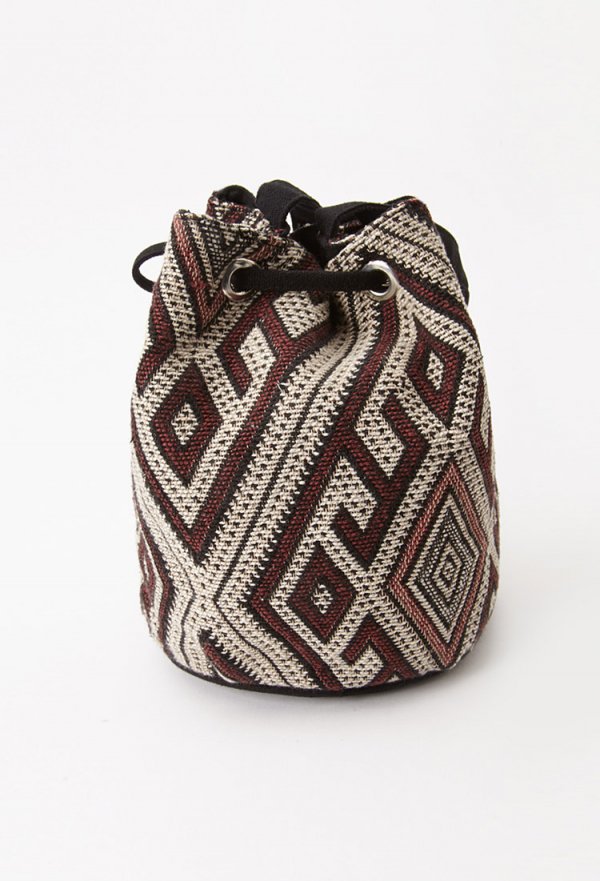 A cool bag is an essential part of the boho look, and tribal prints are big in the boho world. Here's a slouchy bag that will carry all your essentials with style. Throw it casually over your shoulder and be a modern hobo - you could be about to ride the railroad, but with more style!
---
6

Fedora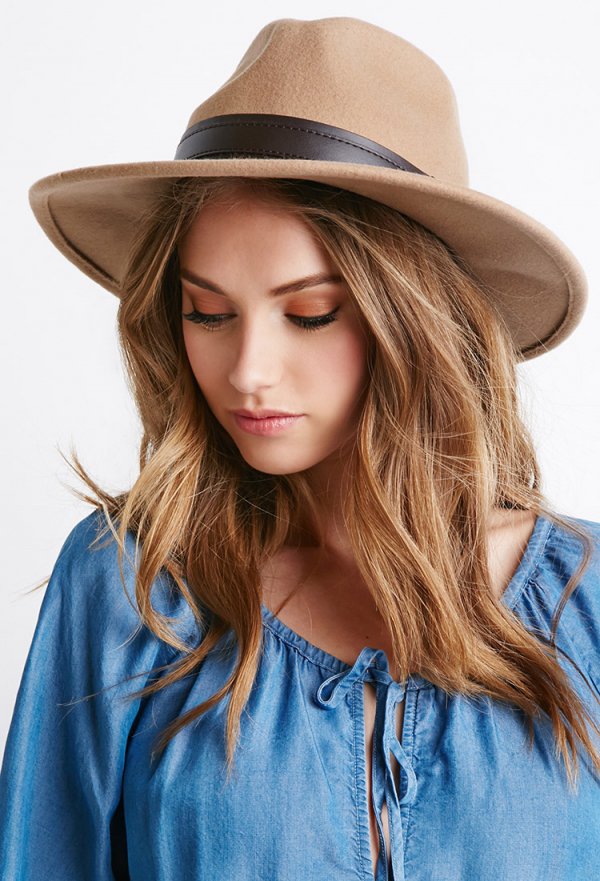 Another essential part of the boho wardrobe is a classic fedora or floppy hat. Look for a simple style in a neutral shade that won't dominate the look; a boho hat should casually sit on your head and be an effortless part of your look. Style your hair in loose waves if it's long enough.
---
7

Fringed Necklace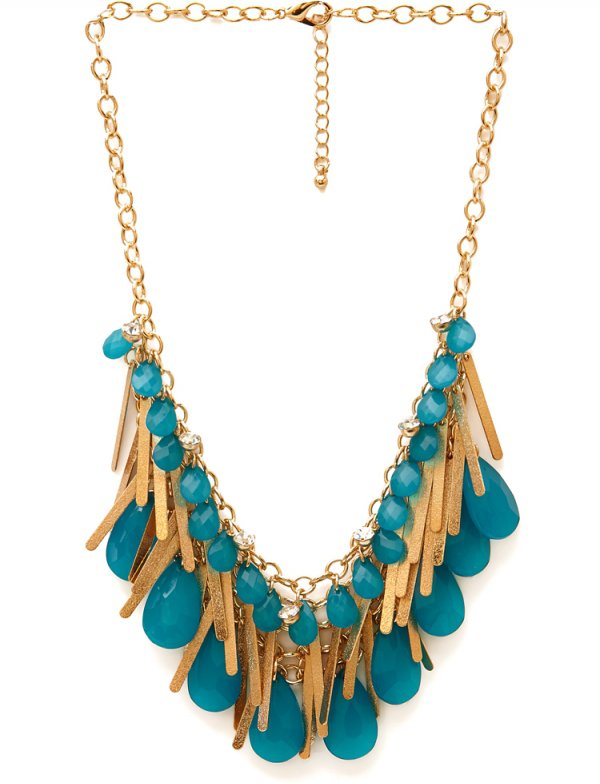 Finally, look for a boho necklace. This one brings in the fringed look so beloved of boho babes (you'll often find fringing on suede bags or kimono jackets). Boho jewellery tends to be bold, so the eye-catching turquoise beads on this one definitely fits the bill. Look for a necklace or earrings that's big, bold and beaded.
The boho look is easy to achieve, and oh so comfortable to wear. It's also flattering for girls of all sizes. Think loose layers and breathable fabrics that will keep you warm in the heat. It's a casual, comfortable style that we can all wear. Who is your boho inspiration?
---
Comments
Popular
Related
Recent