How To Wear Feathers is something that wouldn't hurt to know this season. Feathered accessories are popping up left, right, and centre, and more and more clothing is featuring feather trims. If this is a trend you're willing to take up, it's important to know how to wear feathers in a tasteful manner. While they may seem flamboyant, there are many ways to wear feathers without coming across as garish. Take a look at the following tips on how to wear feathers.
---
1

In Neutral Colours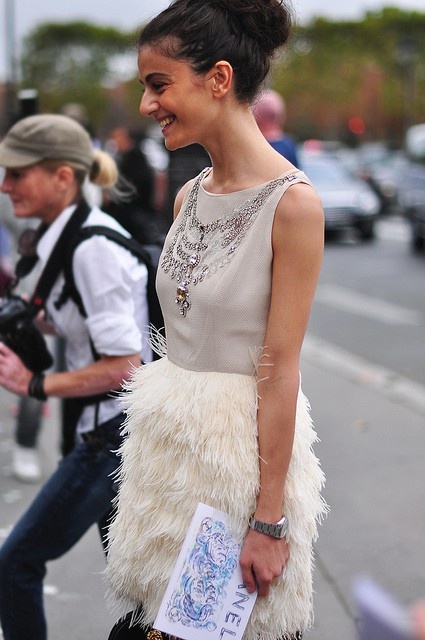 To avoid looking like Big Bird, choose neutral coloured feathers. This especially applies if you will be wearing feathers on your body. If your feathery focal point is a clutch, embellished shoes, or a necklace, then you can incorporate coloured feathers in small doses.
---
2

The Trimmed Jacket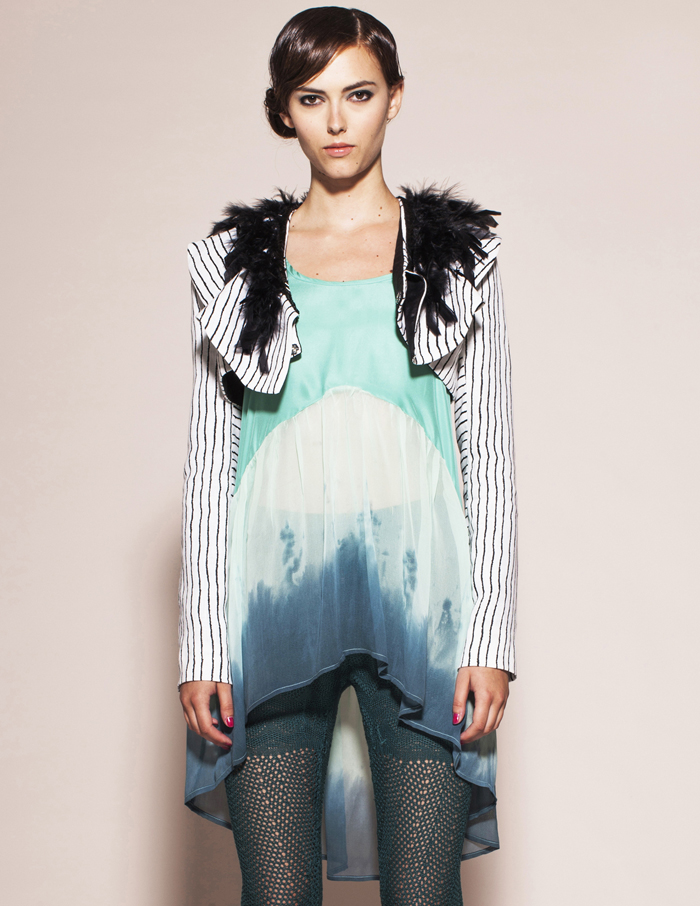 Full feather capes and jackets can be quite confronting, so if you're not ready to wear the trend this way then trims are the way to go. A jacket with a feather-trimmed collar or hem is an ideal way to wear this trend. Team a feather-trimmed jacket with a plain bodycon dress or with skinny jeans.
---
3

Feather Earrings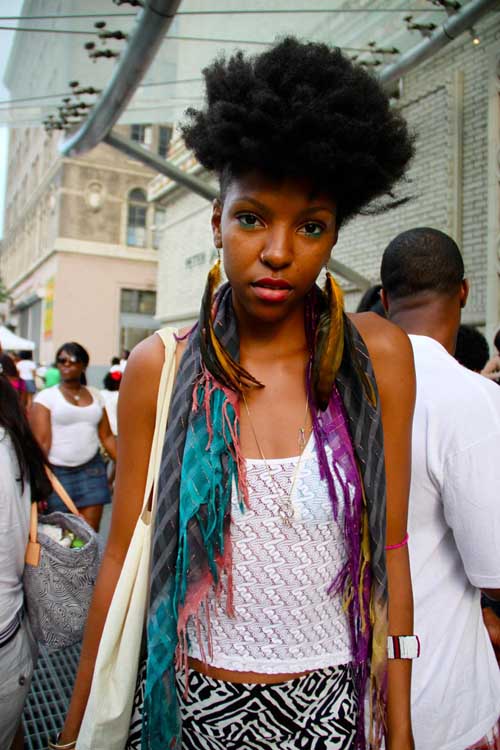 A pair of feather drop earrings is an easy way to incorporate the trend into your outfit. Depending on the design, you can create anything from a carefree boho to a glam evening look. When it comes to how to wear feathers this way, it's really up to you to decide the direction of your look.
---
4

The Embellished Skirt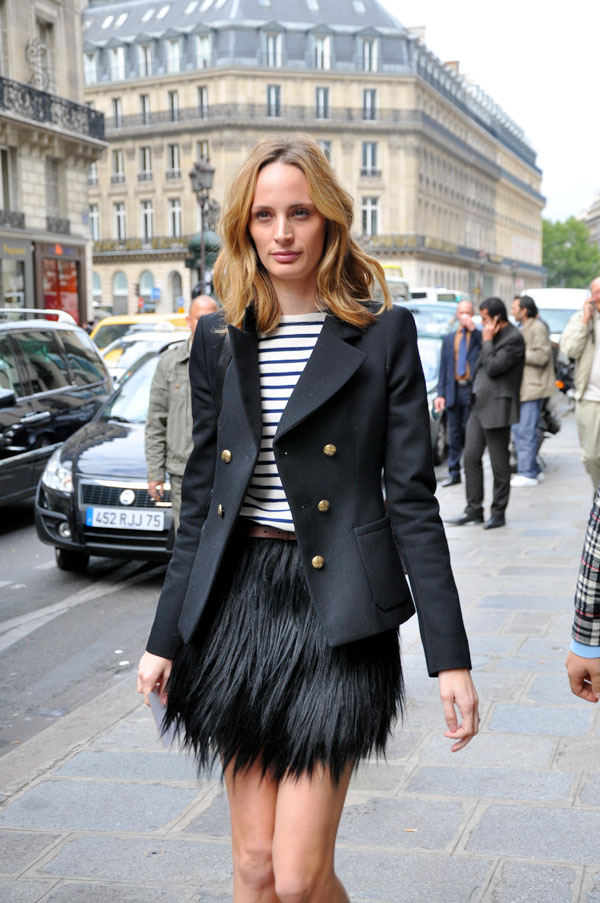 Feathered dresses and skirts were championed by British label Burberry a few seasons ago, and it's a trend that's still going strong. A feather-embellished skirt is a fun way to work a party look. Team a statement making feather skirt with a fitted long-sleeve tops and metallic collar necklace for a fun night-time look.
---
5

Feathered Feet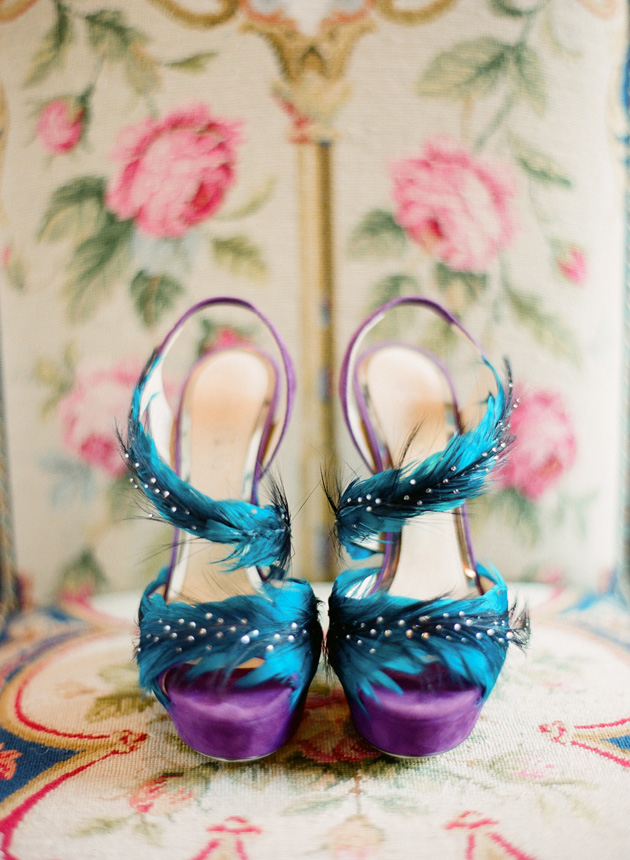 For something a bit different, add feathered trims to your shoes. A range of designers have shoes with feather embellishments out at the moment. Alternatively, you can DIY a pair on a budget. As they are quite attention-grabbing, be sure to keep the rest of your outfit fairly simple when wearing feathered shoes.
---
6

Feather Hair Accessories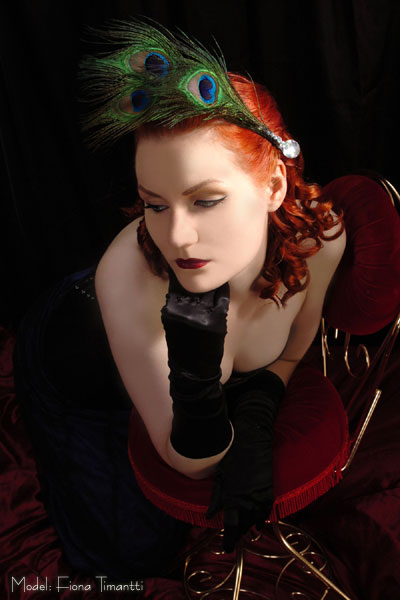 Quite a few Fall 2011 collections used feather accessories to adorn the locks of the models. Sleek and subtle feather accessories are wear it's at this season. A surefire tip on how to wear feathers this way is to wear your hair in a low bun and add a delicate fether headband.
---
7

Feather Eyelashes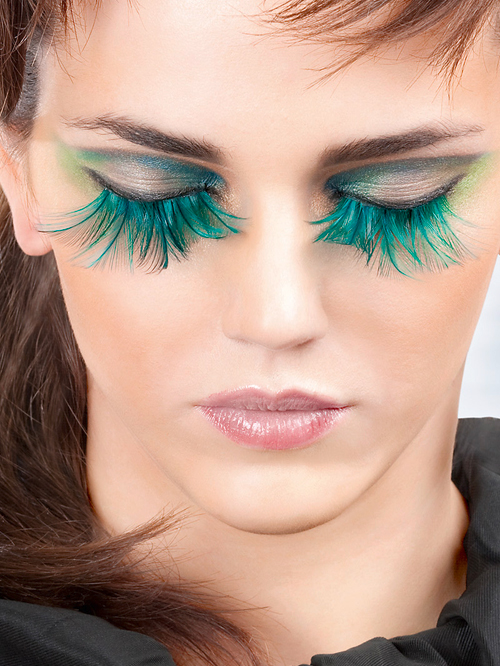 False eyelashes are a popular choice these days. Create a sense of drama by popping on some false feather eyelash extensions. You can easily pick up a pack, complete with instructions, at a range of beauty counters. If you are unsure of how to wear feathers this way, you can always seek professional beauty advice.
---
8

The Feather Bag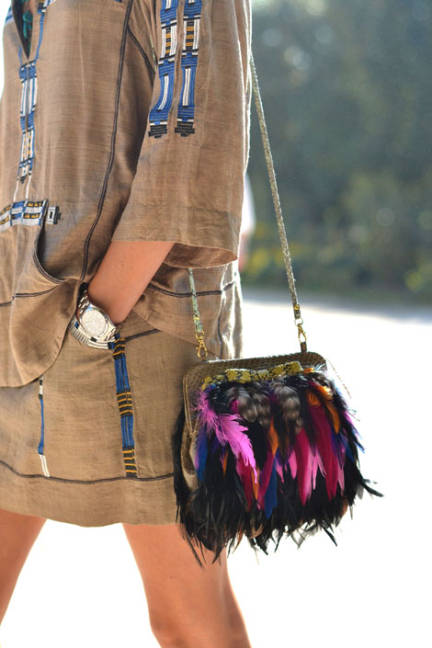 Trend-based accessories are ideal for updating outfits. A feathered clutch is a smart and commitment-free way of adding feathers to your outfit. A feather-embellished clutch would look great paired with a cocktail dress at night. During the day, add a feather-trimmed bag to your outfit.
Whether it's feather clothing or a feather-trimmed accessory, there are a range of ways to have fun with feathers this season. It's simply a case of knowing how to wear feathers in a way that isn't too over the top. What are your best tips on how to wear feathers?
Top Image Source: weheartit.com
More
Comments
Popular
Recent