If you haven't gotten into the yoga pants trend yet, these gorgeous yoga pants will sure make you hop on board. Whether you wear yoga pants for actually doing yoga or relaxing around the house, these options are for you. Yoga pants are made from stretchy, comfortable fabric that moves with you no matter what activity you may do. These variations take it to another level with their fun prints, colors, and added perks. Your gorgeous yoga pants will make you stand out (in a good way) while being fashionable and relaxed.
1

Himalayan Sunrise Organic Yoga Pants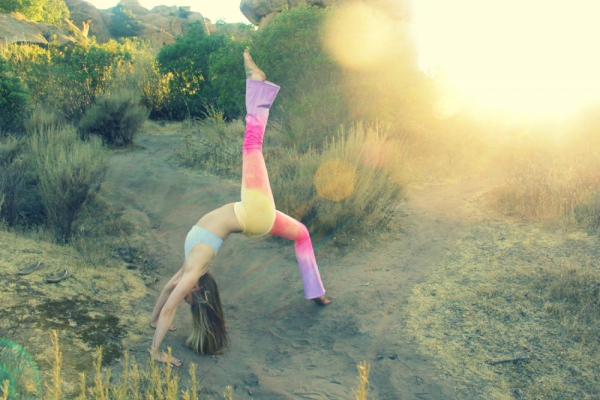 These gorgeous yoga pants are sure to get someone's attention. They are made from a luxuriously soft, organic cotton material that makes them perfect for lounging around the house in. The material is also eco-friendly, and these pants are homemade! Yet, they are still high quality and stretchy enough to do the toughest of yoga poses. You can buy them on etsy.com.
2

VS Knockout Crop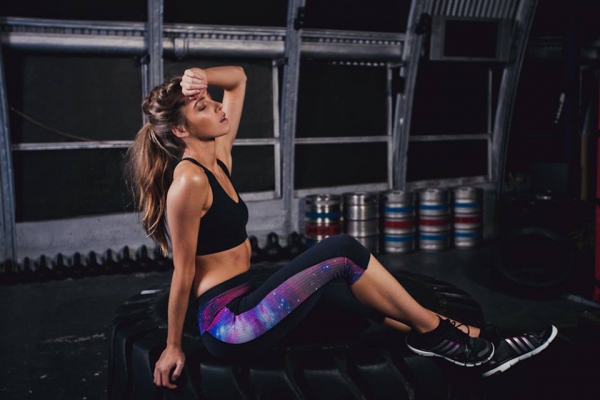 I love the multicolor design on these crops! Not only are these crops adorable, but they are also good for lounging in. They are available in 13 other colors, and have a hidden drawstring so that you can make these crops as comfortable as you like. These crops are built for performance as well with their sweat-wicking material. To buy, go to victoriassecret.com.
3

Northern Lights Yoga Hot Pants by Teeki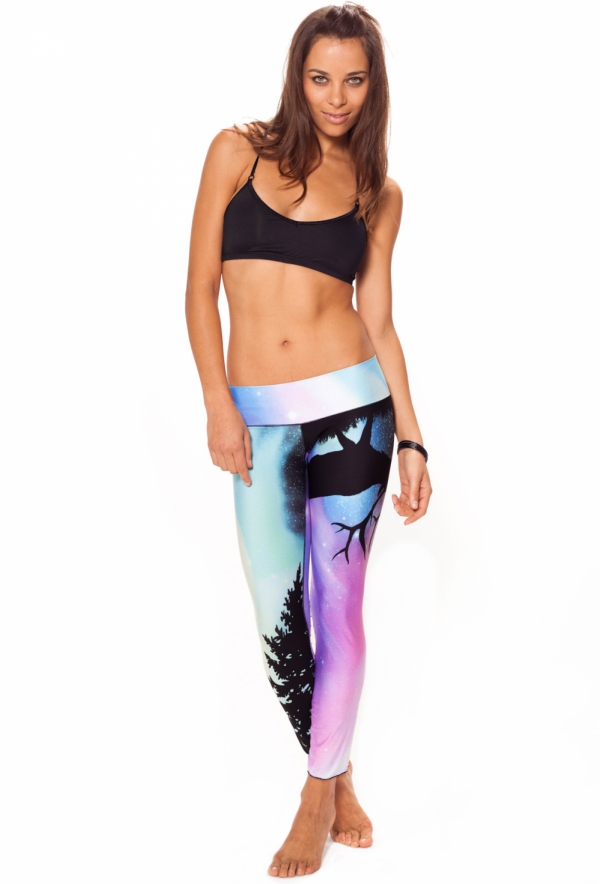 If you have ever seen the Northern Lights before, you will love these pants! Even if you haven't, these pants are beautifully made. They are so comfortable too, making them great for relaxing days. You can still wear them to yoga class, and they will move with your body no matter what. Maybe it's because I'm from the North, but I absolutely love these! Would it be weird to wear these when actually watching the Northern Lights? I think not. Anyways, you can buy them on amazon.com.
4

Pisces Crop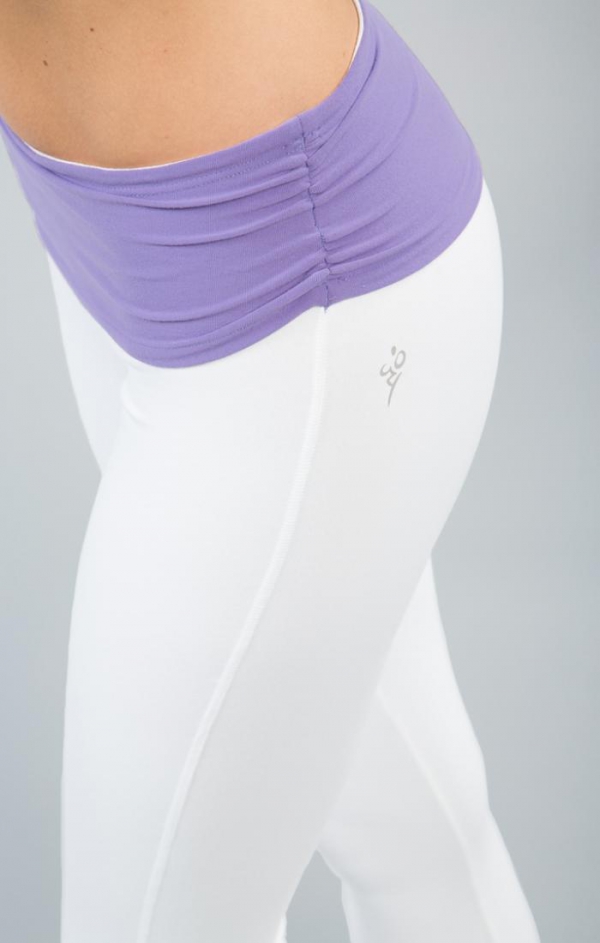 The cropped design of these yoga pants will keep you feeling free and comfortable. You won't have to worry about tight yoga pants that are uncomfortable with these! They are also perfect to wear to yoga class because of their stretchy fabric that moves with your body. The fabric is also sweat-wicking for those hot yoga sessions. The color is also very unique, because yoga pants are typically black instead of white! Find them on cozyorange.com.
5

Leggings with Side Tunnel and Contrast Back Yoke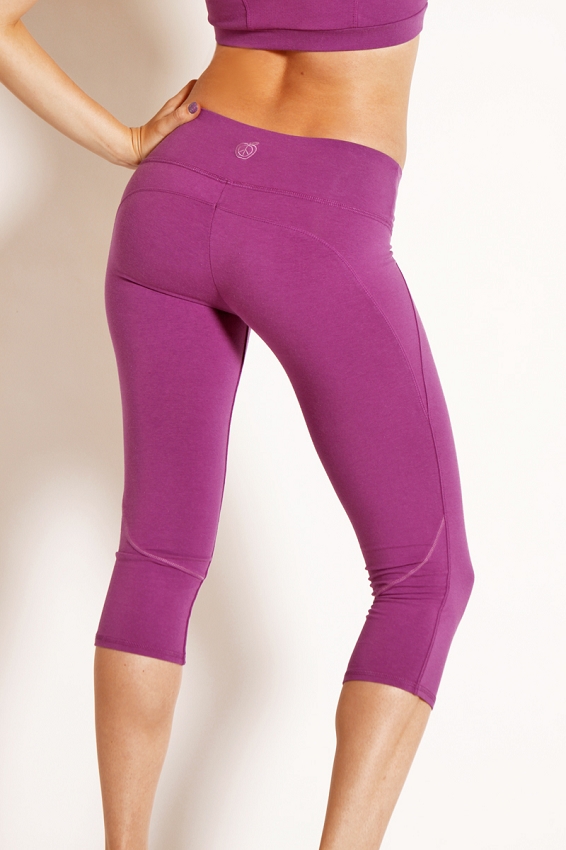 These leggings are so cute, and I love the "contrast back yoke" on the side of these pants. There is a tunnel drawstring on the bottom of them so you can adjust for efficiency and comfort! I love the contrasting color, but there are two other colors available as well if you don't prefer this color. The legging-style of these yoga pants makes them great for not getting in the way when you are doing yoga poses. They are available on solowstyle.com.
6

Wunder under Pant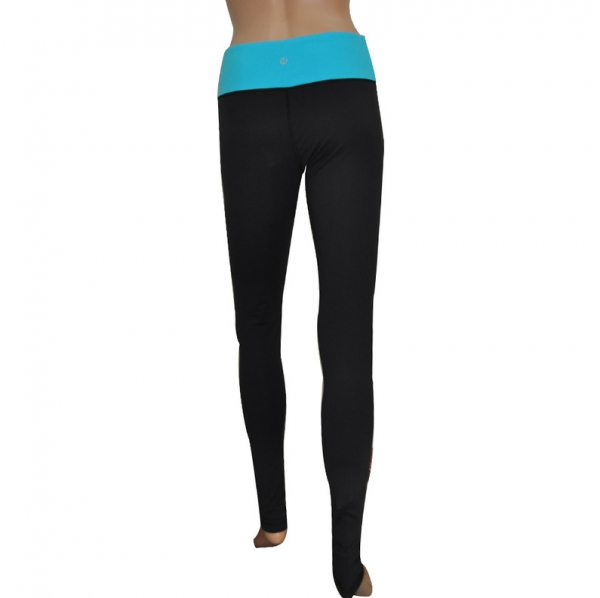 These pants will attract attention, so beware where you wear these! I love these yoga pants because they are reversible, which means you get two pants for the price of one. They are shown in purple with aquamarine (blue-green) on the reverse side. The fabric is designed specifically for yoga, and it has a hidden waistband pocket that is great for storing keys and money. Not only that, but these pants are so comfortable that you could wear them to bed! To buy, go to shop.lululemon.com.
7

Salutation Leggings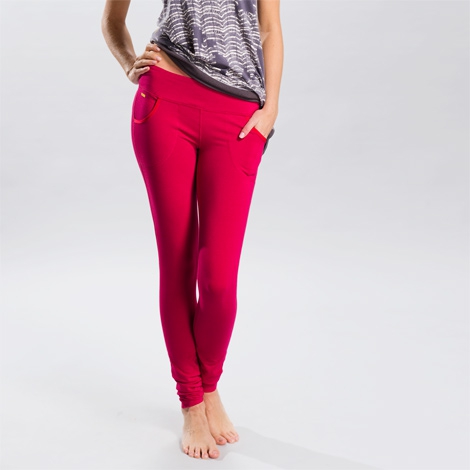 These are probably my favorite yoga pants ever. They are skinny jean inspired, so they are fashionable in addition to comfortable. That means they are acceptable to wear out and about, to yoga class, and at home. There are two pockets in the front, which is very rare to find in a pair of yoga pants! The fabric is eco-friendly, extremely soft, and flexible. This makes these pants perfect for yoga, Pilates, and lounging. I love the color, and it is shown in cherry. I'm in love with all things red, but these are available in grey if this color isn't for you. You can buy them at lolewomen.com.
These yoga pants are all efficient and good for lounging around in. You can wear them almost anywhere (okay, maybe everywhere) to make a fashion statement and feel comfortable. Where did you buy your favorite pair of yoga pants?