With summer coming to a close, show everyone how much fun in the sun you've had by wearing colours that show off your tan. Whether you're going back to school, or you're going back to work after you've had holidays, everyone wants to look their best on the first day. When picking out what to wear, there are certain colours that show off your healthy glow the best. Here are seven wardrobe colours that show off your tan.
---
1

White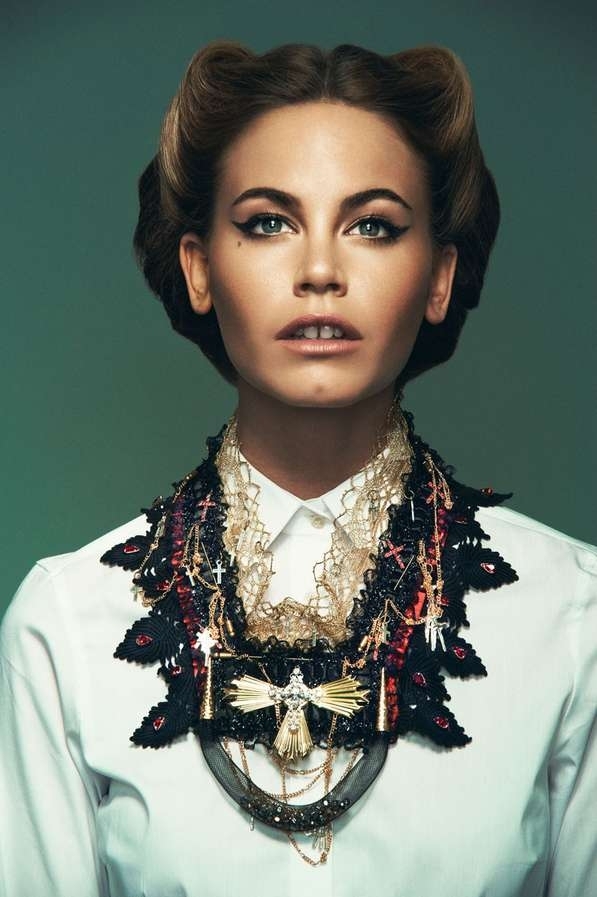 Out of all the colours that show off your tan, white is probably the best option. Since white is such a light, bright shade, it will make your skin appear darker. Even if you have a slight tan, wearing white will bring it out in the best way possible. Wear a cute white tank top if you want to show that you're tanned all over. Try a white dress or skirt for work. White is a versatile shade that works well with everything and looks good on everyone.
2

Coral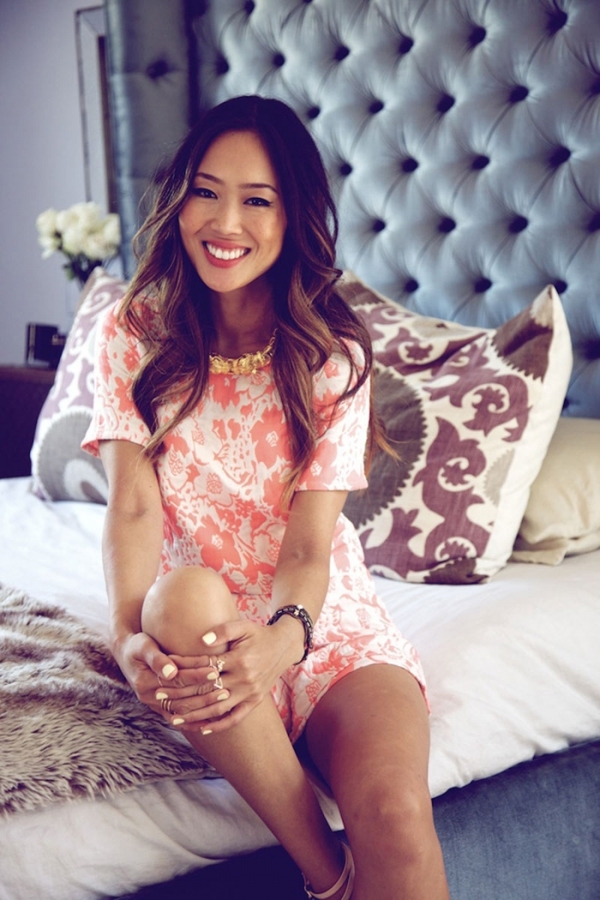 I'm in love with this colour right now. Not only does coral show off your tan, but it brings a healthy rosy colour to your complexion as well. Since coral contains warm tones like pink and orange, wearing coral will make you look radiant and healthy. Coral also looks great with any hair colour and skin tone. The colour has a friendly, bubbly feel to it, so you can wear it during the day as well as for a fun night out.
---
3

Gold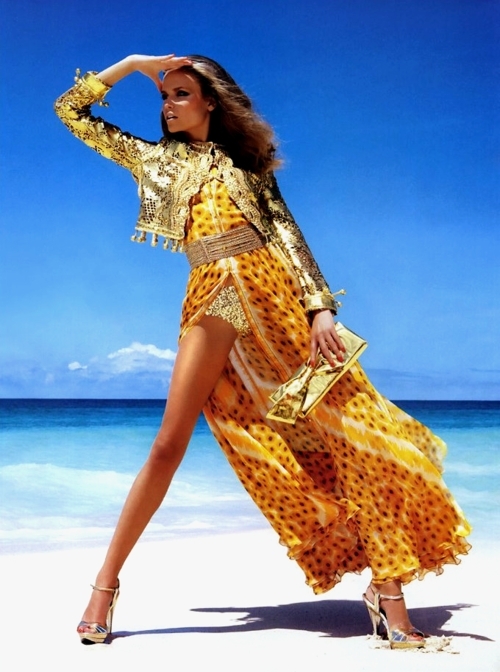 Gold looks breathtaking on tanned skin. The colour brings out the healthy glow that you have acquired over the summer. Pair a metallic outfit with some shimmery makeup and you'll look like a tanned goddess. This colour is great for a night out with your girlfriends. You will be the life of the party when you're out on the dance floor. This colour is fun and lively, and brings out the best in your tan.
---
4

Orange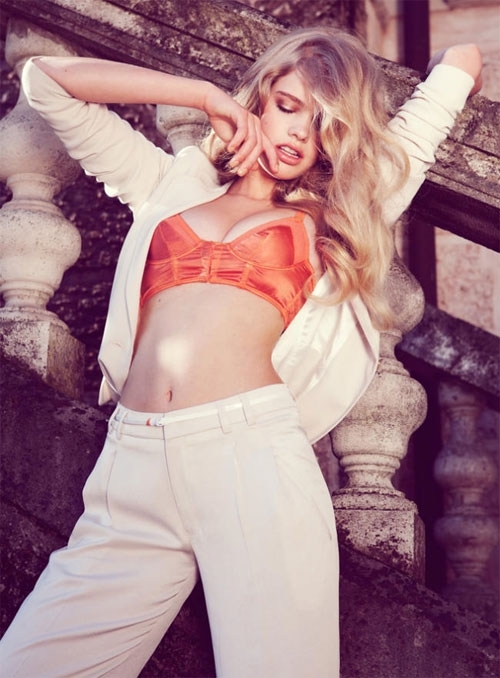 Orange is another great colour choice for those with a natural tan. Orange brings out the red and brown tones in your sun-kissed skin. I don't know about you, but the colour orange always reminds me of a summer sunset. Orange comes in a variety of different shades (like pumpkin, rust, or amber), but no matter what the shade, the colour orange makes you appear vibrant and tanned. Just be careful if you spray tan, because if your skin has an orangey undertone, wearing orange is the last thing you want to do.
---
5

Light Blue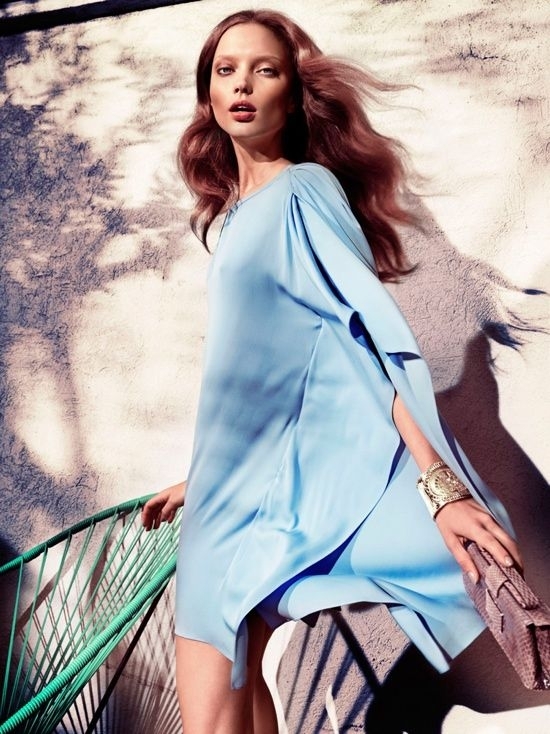 In fact, any colour within the pastel family will show off your tan. There are a lot of different shades of blue. To best show off your tan, go for blues like cyan, tiffany, and celeste – the lighter the shade, the better. You can even go for a blue that has a hint of green, like teal or mint (which seems to be a really popular colour right now). Not only is light blue great to show off your tan, but it makes blue eyes pop. So if you have blue eyes and you want to show off your tan, don't hesitate to go all out with this colour.
---
6

Light Purple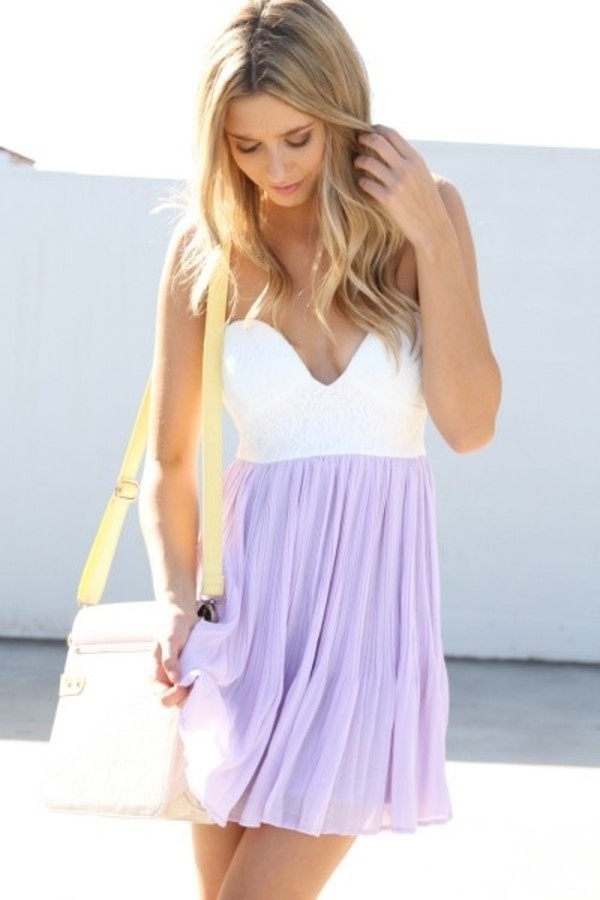 Lavender, mauve, or lilac (and many other light shades within the purple family) are colours to choose when you're looking to show off your glowing tanned skin. The lighter the shade of purple, the darker your skin will appear in comparison. Pair your sun-kissed skin with a summery light purple skirt or a light purple floral print top. Light purple is cute, and looks feminine but does not appear overly girly. This colour works perfectly to accent green or hazel eyes.
---
7

Pink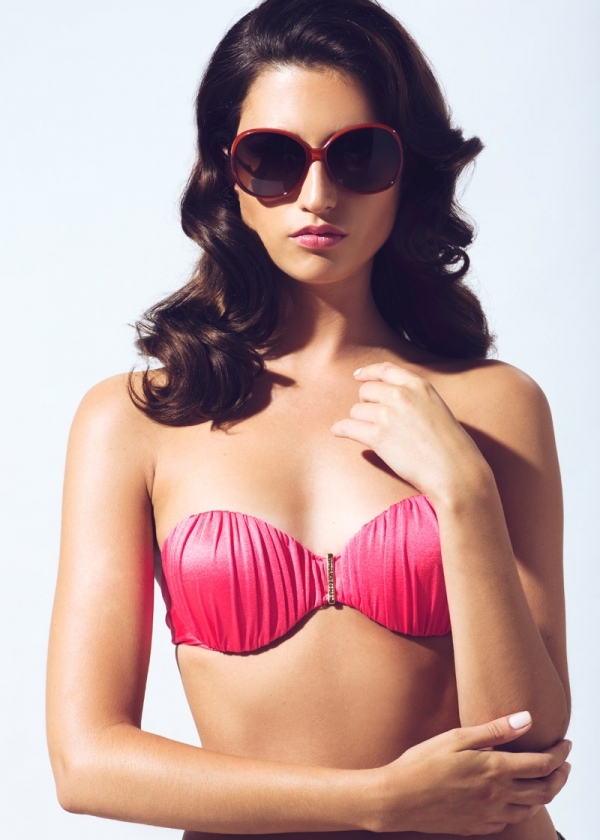 Like coral, pink will bring out the rosy undertones in your skin. Since pink is a warm colour, it will make your skin appear more flushed, making you look vibrant and healthy. You can go bold with a bright magenta colour, or go for a more classic and romantic look with light pink. The shade of pink is really up to you and your personality. Pair your rosy outfit with some subtle pink blush and you'll look tanned, fresh, and healthy as you go about your day.
These are just a few colours that show off your tan. Try out these colours for a sun-kissed goddess look. You've got the tan, now it's time to show it off in the best way possible! What do you think is the best colour to show off your tan? What is your favourite colour from this list?
---
Comments
Popular
Related
Recent