I love animal print and there are many awesome animal print items to unleash your wild side. I have just about every item of clothing in various zoological designs and looking into my wardrobe can be a bit like looking at a view over the Serengeti National Park. It's one of those things that will never go out of fashion though and is a classic wardrobe staple. Celebs have been photographed sporting these wild styles since the beginning of time and most people have at least one leopard print item in their home. Obviously caution has to be paid in terms of not overdoing the animal print (says the animal print addict) - my partner says that if I had my way, I would leopard-print my car. What he has actually done with that comment, is unwittingly give me an idea! Anyway, while I stencil the design on my unsuspecting car, here are some great animal print items for your wardrobe.
1

Gloves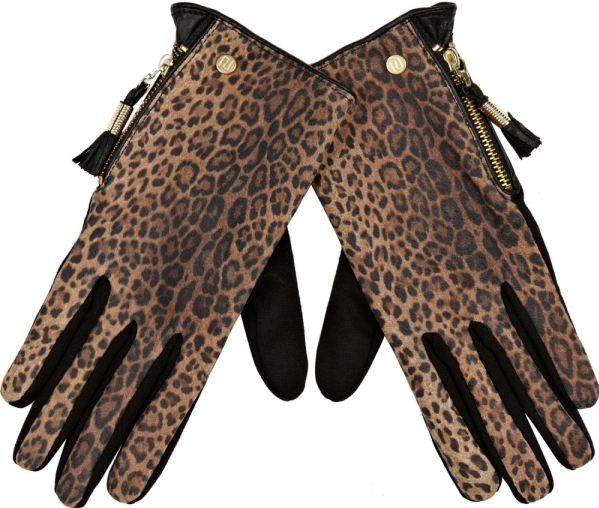 If you're not that big on animal print and want to start with one of the more subtle animal print items, then these black and animal print gloves with a zip finish for $44 from River Island are for you. They keep your hands nice and cosy in the cold and look luxurious too. My love of the animal print actually started, innocently enough, with a pair of leopard print gloves and it all went a bit crazy from there. Be warned!
2

Tube Skirt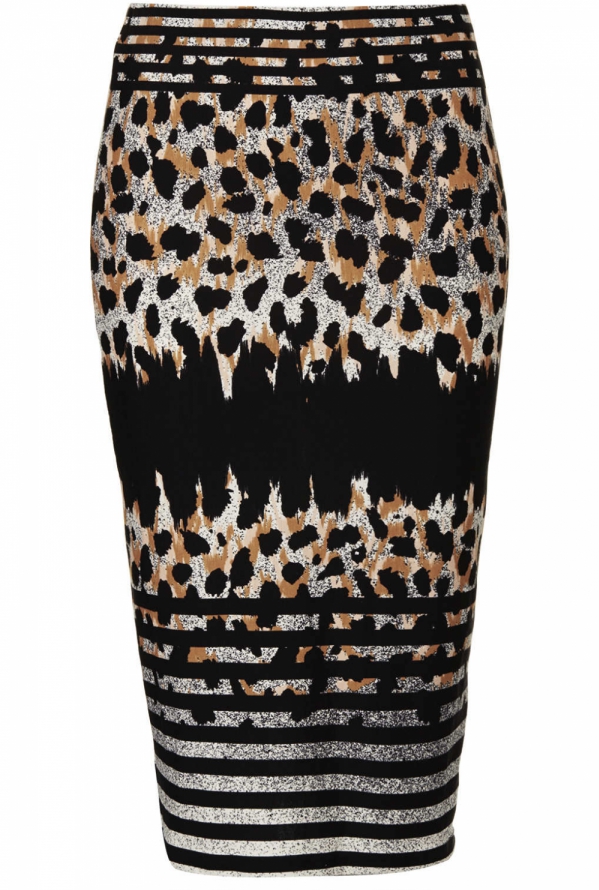 This Top Shop tube skirt priced at $45 is gorgeous for the office or for a night out. Team it with a plain blouse for the day or a bright funky neon T-shirt and heals for a glam evening look. I do have a range of animal print skirts in my wardrobe. Who am I kidding, I have a range of animal print everything in my wardrobe!
3

Luggage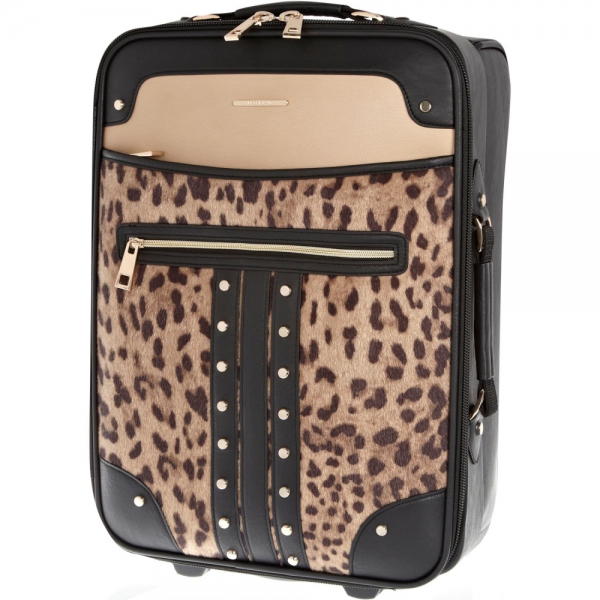 If you're not one for adorning yourself with animal print, the other way to go is to get some animal print luggage or travel accessories for those fabulous weekends away with the girls (or boys!). This gorgeous limited edition suitcase from River Island priced at $130, has stud embellishments for a touch of class and will see you through a few road trips.
4

Shoes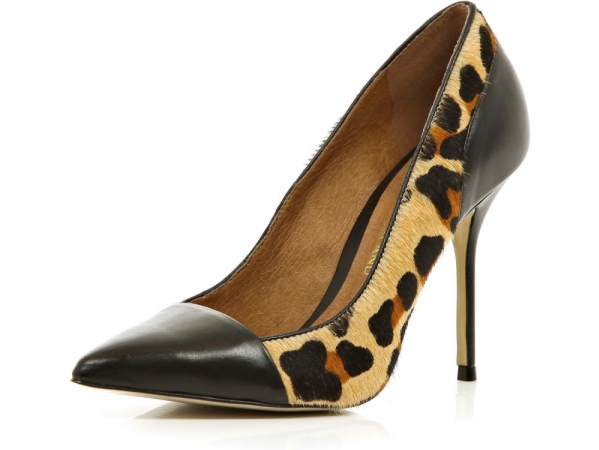 I have a pair of animal print boots I can wear day or night. Whether it's flats, Chelsea boots or pumps, animal print shoes in all their forms are a must and they can range from having just a touch of animal to full blown animal-all-over. It really depends on what you like but these black and animal heals from River Island priced at $110, are great for the office to wear with a plain tube skirt or with jeans or black pants for an evening out.
5

Scarf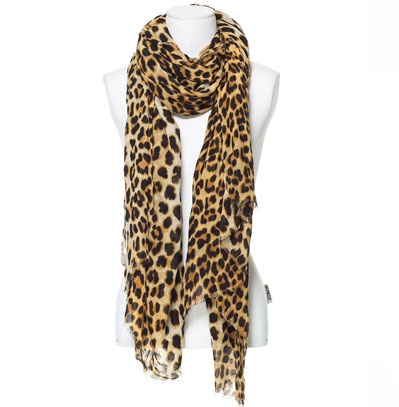 The great thing about scarves is they can transform you and the outfit from vanilla to vixen in seconds. I have drawers upon drawers of scarves because they are the easiest item to throw on and update your look. Do I have a scarf addiction as well as an animal print obsession? Yes. But that's something I'll save for another article. This leopard print scarf from Zara for $29.90 is gorgeous and will look great with that little black dress or that plain sweatshirt and jeans.
6

Pants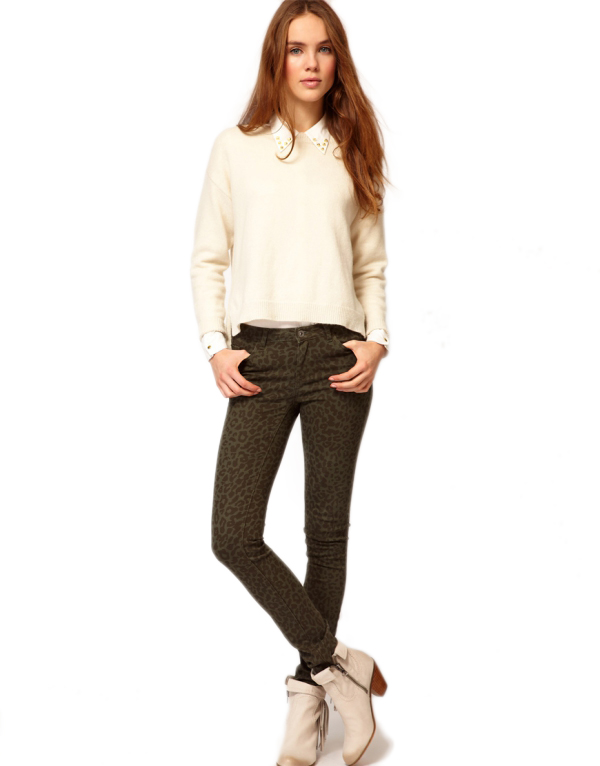 Animal print pants are again, great for the day and the evening. It all depends what you wear with it and what look you're going for. These pants from ASOS priced at $42.19 are quite subtle so they're perfect for those who are just dipping their toes into the animal print fashion pool for the first time. Go on, just dive right in!
7

Blouse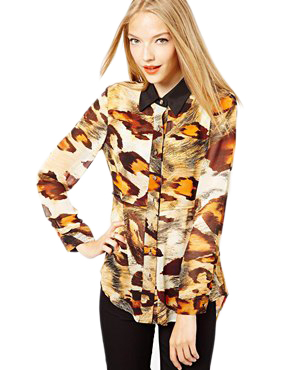 I love this animal print blouse from ASOS for $50.63 as it has a touch of 1970s Boogie Nights feel to it. This item can be worn day and night, but remember to team with plain pants, not the animal print ones above!
Animal print items are an investment and I have animal print clothes and accessories that date back to my teens. Fashion is all about having fun and is a reflection of you, so unleash your wild side and get some animal print in your lives. I know I will for years to come - you'll see me driving by in my leopard print car before long! What animal print items do you adore? And does anyone else out there share my, perhaps excessive, love of animal print?