I think the best outfit ideas for frosh week are simple, easy and cute. No one wants to get all fussy the first week. You will be so busy meeting new people and getting to know your schedule and the school that spending hours on yourself will go down the drain. These are my outfit ideas for frosh week, but make sure to make a spin on these with a touch of your own personality and style.
---
1

Pair of Jeans and a Sweater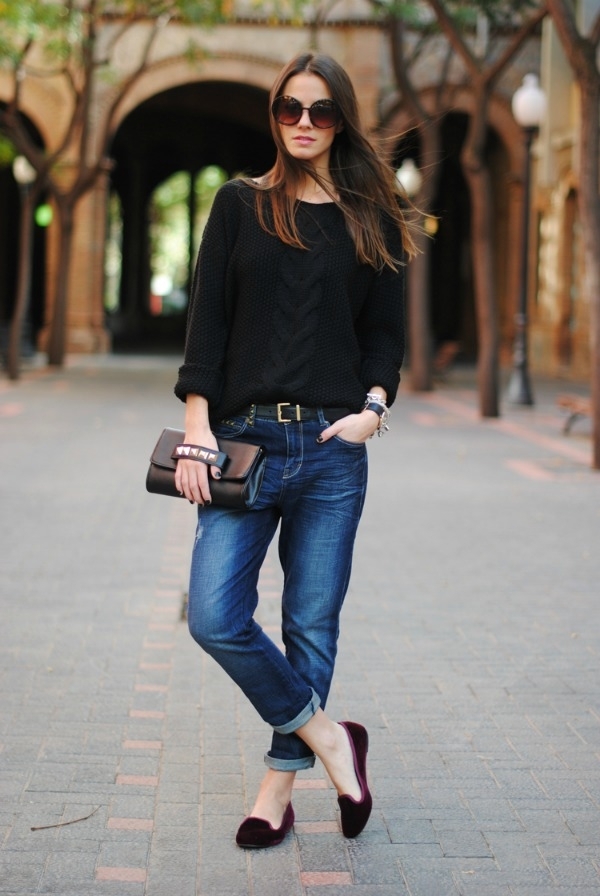 This is one of the greatest and simplest outfit ideas for frosh week that will impress anyone. Throw on your cutest and tightest pair of dark blue jeans and pair it with a great colorful sweater. The sweater can be a tad shorter to show off your waist. DON'T do this outfit with your oldest and rattiest sweater.
---
2

A Maxi with a Jean Jacket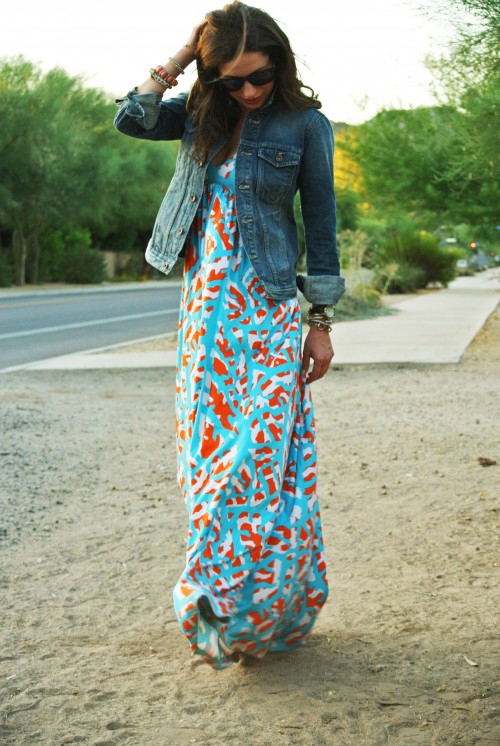 This is such a cute outfit, while still being simple and easy breezy. You will stand out in a great maxi with a cut off jean jacket as a vest. So simple yet so adorable. Make sure your maxi is the right length, as it should sit on the top of your feet. Your jean jacket can be cut off at the sleeves to make a cool DIY type of effect, or a great ripped jean jacket will work.
3

Tank Top, Jeans and a Blazer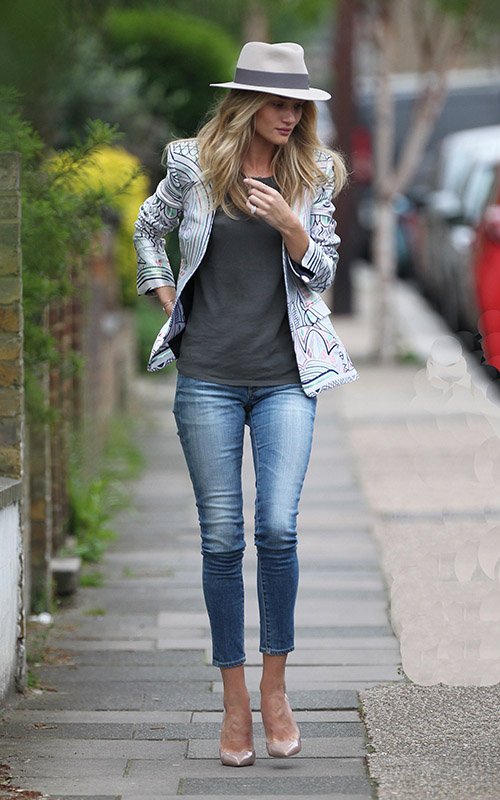 This is a more sophisticated look but will still make you look super stylish. Grab a pair of black high wasted jeans, a great grey tight tank top and a cute blazer. The blazer can be colorful or plain, whatever look you want to achieve. You will feel ready for whatever the day has to throw at you, and this look can easily bring you from day to night.
---
4

Boyfriend Pants and a Baggy T-shirt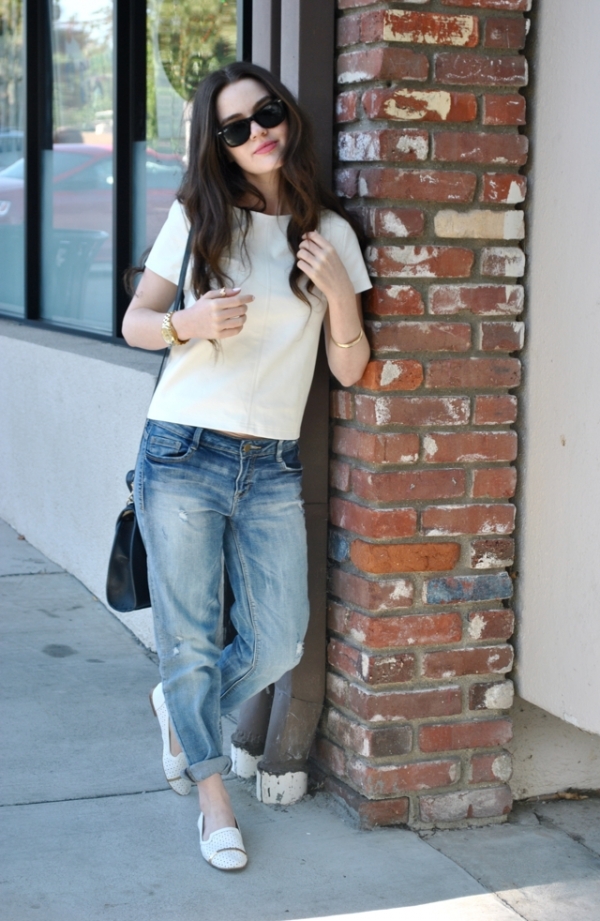 This look will scream laid back chic. The look is stylish while still being uber comfortable and easy. Your pants can be ripped boyfriend jeans, or a great baggy pant in more of a dressy material. All this outfit needs is a pair of flats and your cutest bag.
---
5

The Canadian Tuxedo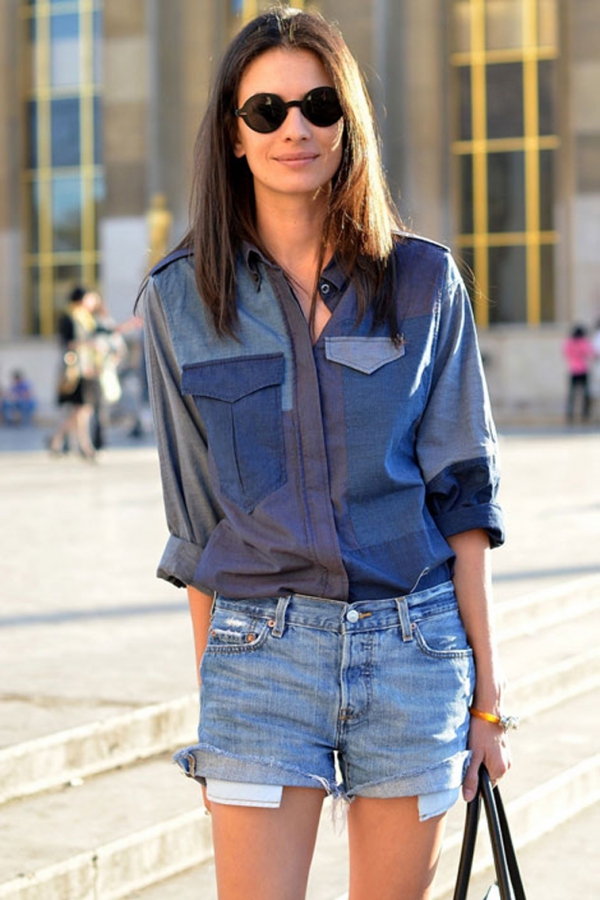 This is a great look that is making a huge impact right now in the fashionista world. Look super stylish with a great pair of cut off shorts and your boyfriend's jean shirt. Now I don't actually mean your boyfriend's shirt, but places like H&M and Zara are carrying the cutest button up jean shirts. Try getting the shirt a size too big for a baggier, more laid back look.
---
6

Black Skirt and a Neon Accessory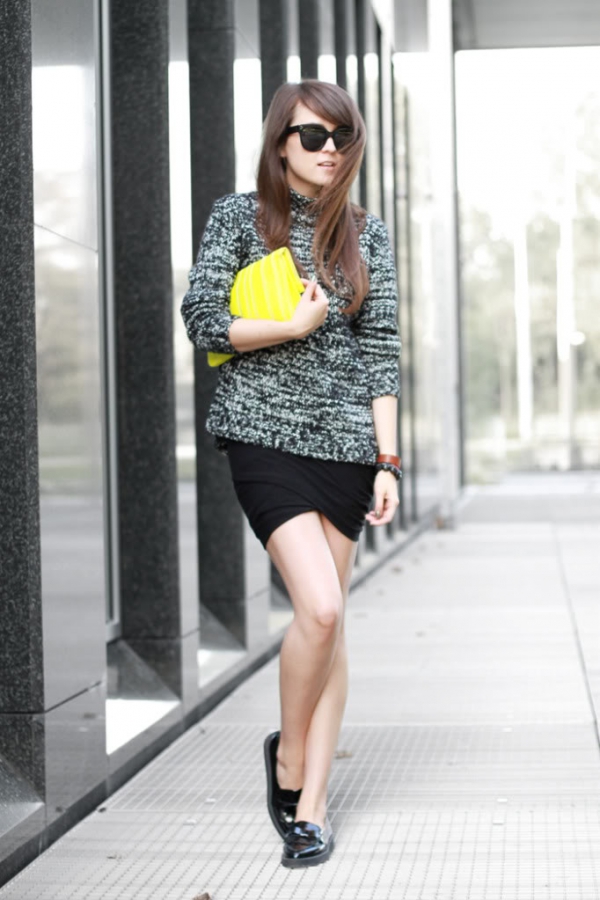 Neon is so in this season and will help you stand out at all the frosh parties you are going to attend. Getting a black skirt is a great staple piece to anyone's wardrobe, and can be worn with many different outfits. Try pairing this with a bright tank or t-shirt, or a plain t-shirt with some great neon accessories like a necklace or bag. Stand out and catch that cute guy's attention.
---
7

LBD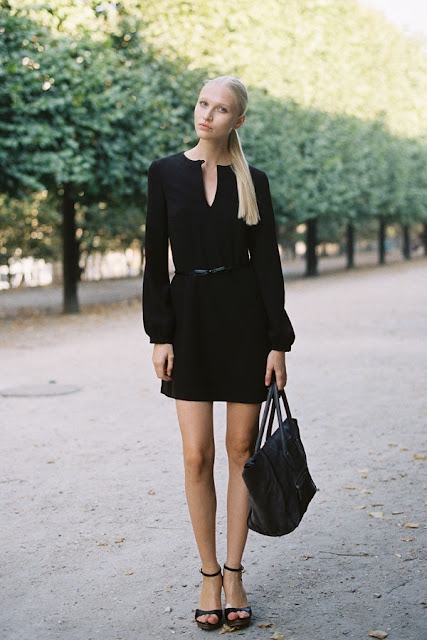 I am sure everyone owns a LBD but if you don't, go pick one up. This is a staple piece that every girl can wear many many times. A little black dress that is tighter around your waist and flares out around your hips will flatter your body while still being cute. Try not to go for the tightest one but instead pick up one that is flattering while still being comfortable.
Notice I didn't talk a lot about accessories? Well I don't think it is overly necessary unless going out. While at school and doing all the great activities, you need to be ready for anything. Try picking out outfits that will be comfortable and appropriate for any situation. You never know when you will be hopping to the next party or going to meet new friends for dinner. Is there one piece that you seem to wear lots at college?
---
Comments
Popular
Related
Recent