During summer nights, it is a good idea to use hoodies to keep you warm. If you live in a place that gets cold or breezy at night, you know how necessary a sweatshirt can be. Whether you are lounging inside or by the bonfire, a hoodie is a summer staple. Try using these hoodies to keep you warm during your next chilly summer night.
Table of contents:
1

Tobi Stud My Crossed Back Hoodie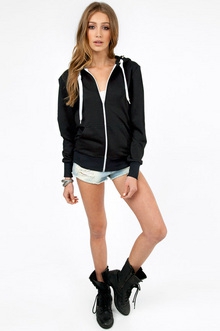 If you are looking for hoodies to keep you warm, this one will definitely do the trick! It is made of a three-material blend, and has drawstrings for extra face protection. I love that this hoodie has contrasting white details in the zipper and drawstrings. It seems to add to the summer vibe of this sweatshirt. Go to tobi.com for buying details.
2

Vans the Access Stripe Pullover Hoody in Dahlia Mauve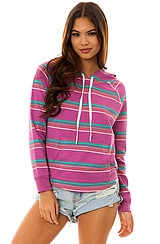 Like the last hoodie, this one from Vans also has a drawstring for extra wind protection. This one, however, has a gorgeous striped pattern on it. The main color is magenta with white, coral, and teal stripes, but the website calls it Dahlia Mauve. There is also a 'kangaroo pouch' pocket that is useful for storing anything you may need. This adorable hoodie can be found at karmaloop.com for less than 30 dollars.
3

Volcom Moclov Women's Hoodie in Coral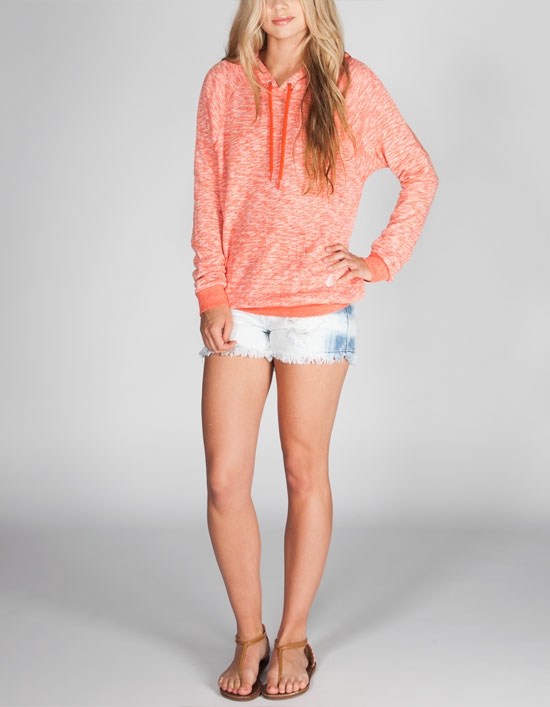 The faded coral color of this hoodie is absolutely stunning. It has a solid coral drawstring, and a 'kangaroo pouch' just as the Vans hoodie does. In addition to the drawstring protection, this sweatshirt also has tighter sleeve-ends to help keep heat in. This is perfect for a breezy night at the bonfire! You can find it at tillys.com for around 40 dollars.
4

Zine Jersey Neon Mint Zip up Hoodie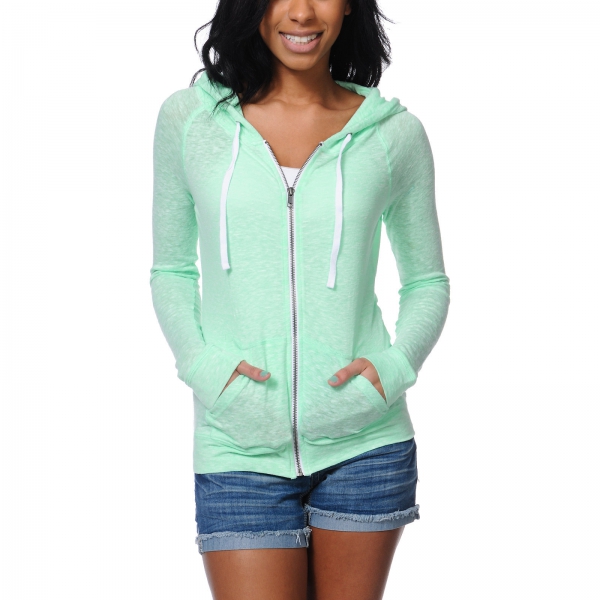 Out of all the hoodies discussed, this is probably the most lightweight. You could even wear this to the beach, especially if it's breezy or if you are cold after swimming. This is the best option if you only have slightly cooler nights. The neon mint color is beautiful, and the white drawstring gives off a nice vibe. If you want to buy it, go to zumiez.com.
5

VS Pink Drapey Zip Hoodie in Neon Blue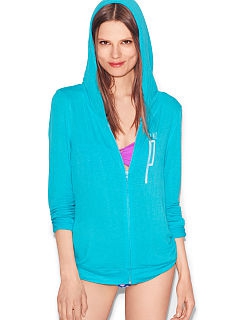 This hoodie is perfect for summer with its vibrant, neon blue color that resembles the ocean. It has the perfect material for summer, a sheer jersey blend. That means this hoodie is not only super comfy, but it also is lightweight. It's perfect if you need a little bit of warming up in the night, but don't want to get overheated. You can buy this at victoriassecret.com.
6

Ruched Hoodie in Black and Neon Pink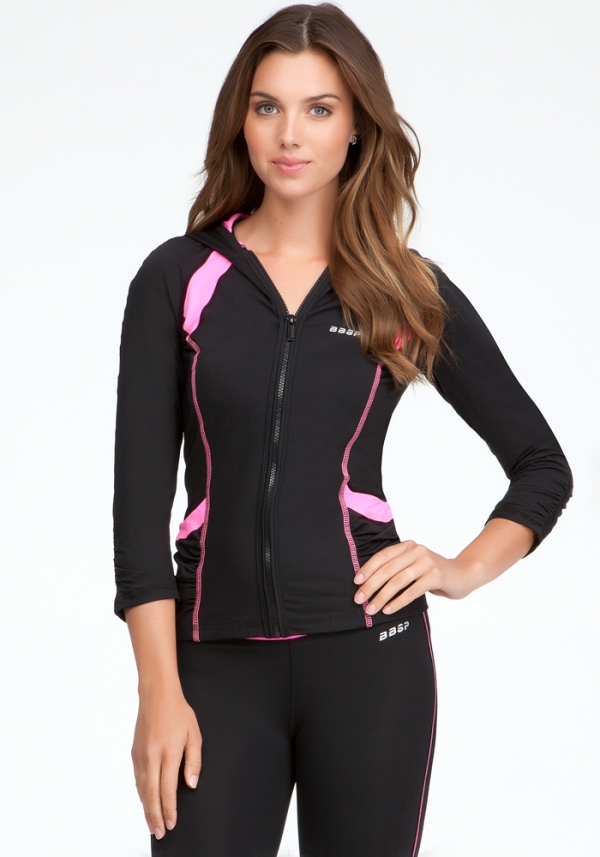 Although this hoodie is meant for athletics, I think it is perfect for summer nights. That's because it is ultra-lightweight and stays dry. It also has a three quarter length sleeve, which is great if your nights aren't completely chilly. Of course, you could still use this to survive night workouts outside, if you are into night running. This is available on bebe.com if you want it.
7

AE Weekend Hoodie Tee in Raspberry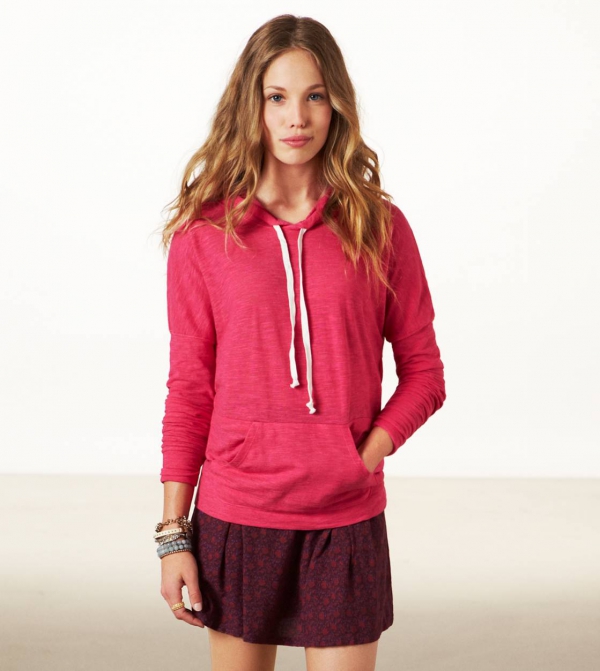 This product by American Eagle is called the Weekend Hoodie Tee. It is actually perfect for those summer weekends when you are lounging around at night. The material is soft, light, and the fit is comfortably loose. That makes it great for keeping you cozy and comfy during summer evenings. You can buy it on their website ae.com for less than 25 dollars.
Now you can survive those cold nights this summer with a cozy hoodie. This means you can now enjoy camping, bonfires, and just sitting on the porch with ease. Do you need a hoodie during the summer where you live?
Please rate this article