Even though it's starting to get hot, that doesn't mean that you have to walk around while wearing short shorts and tank tops. If you don't like the way that your legs or your arms look, then you can always cover them up in a way that won't make you die of heat. Here are a few tips for dressing in summer if you're super self-conscious about your body:
---
1

Wear Fishnets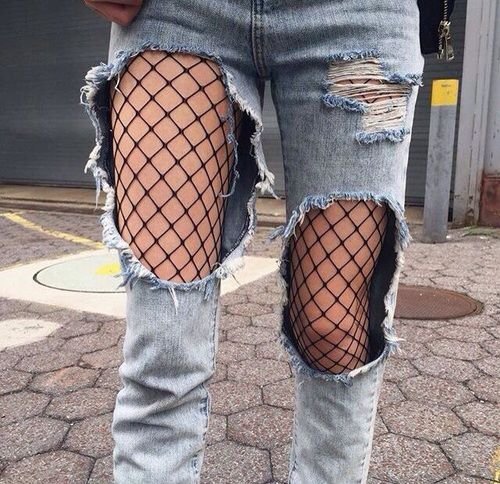 If you hate the way that your bare legs look, then you can wear your shorts, distressed jeans, and mini skirts with a pair of fishnets. Leggings can be a little too hot, but fishnets have holes in them to keep you cool. That way, you'll look fashionable while feeling comfortable.
---
2

Wear Cardigans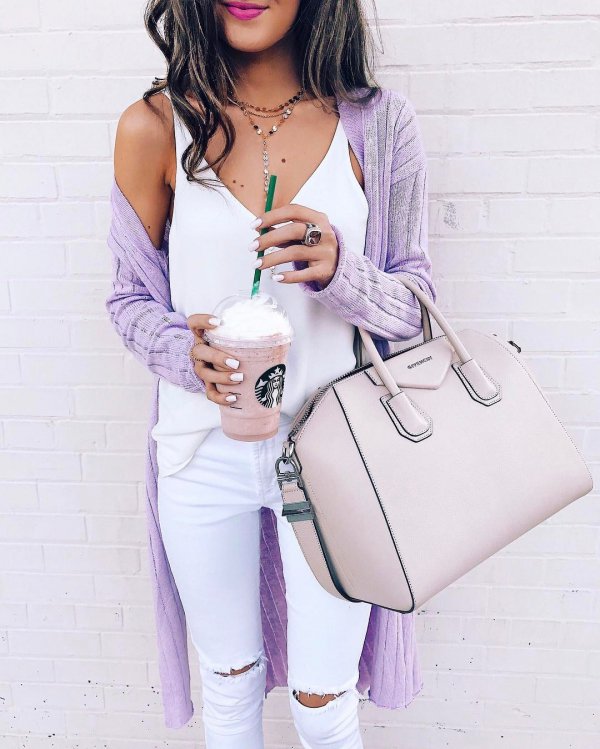 You don't want to carry around a heavy coat in summertime. It might even be too hot to carry around a light jacket. That's why you should put a cardigan over your top. They come in light fabrics, so you won't be boiling while you walk around in them. That way, you'll be able to cover up your arms without looking like you're dressed for the wrong season.
3

Wear High Waisted with Crop Tops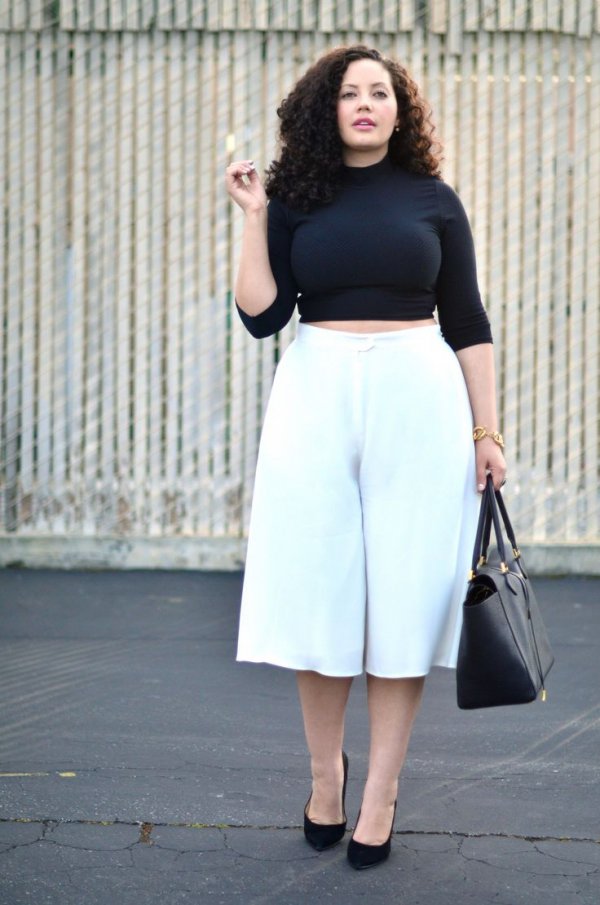 If you love the way that crop tops look, but are self-conscious to show your stomach, then there's an easy solution. Just grab a pair of high waisted shorts. That way, your bottoms will cover up the sliver of skin that your top fails to cover up.
---
4

Wear Maxi Skirts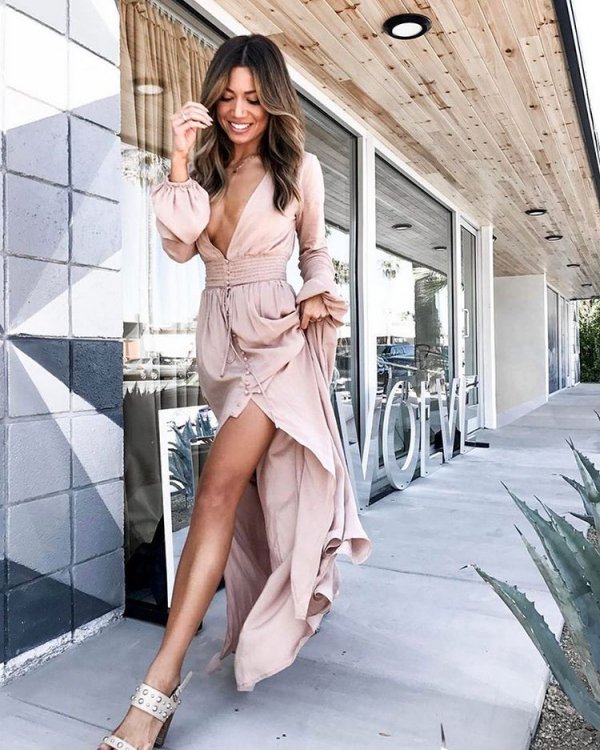 Mini skirts aren't the only types of skirts out there. You can wear a maxi skirt, or a maxi dress, instead. They come in light fabrics, so you won't feel like you're in a sauna, even though your outfit goes down to your ankles. Plus, maxi skirts are in right now, which means you won't have to sacrifice your style in order to fuel your self-consciousness.
---
5

Wear Rompers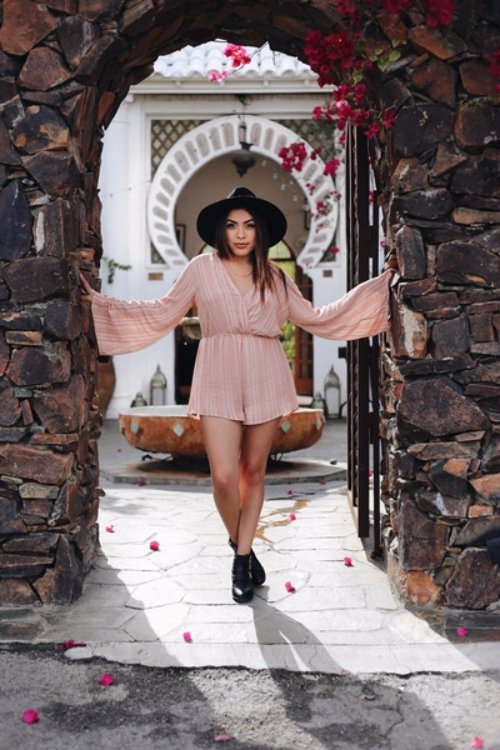 Rompers are another amazing fashion choice for summer. If you're self-conscious about your legs, you don't have to buy the kind that contains shorts. There are long-legged versions as well. Like maxi skirts, the fabric that rompers are made out of is super light, which means that you won't feel weird walking around on the boardwalk in one.
---
6

Wear High Boots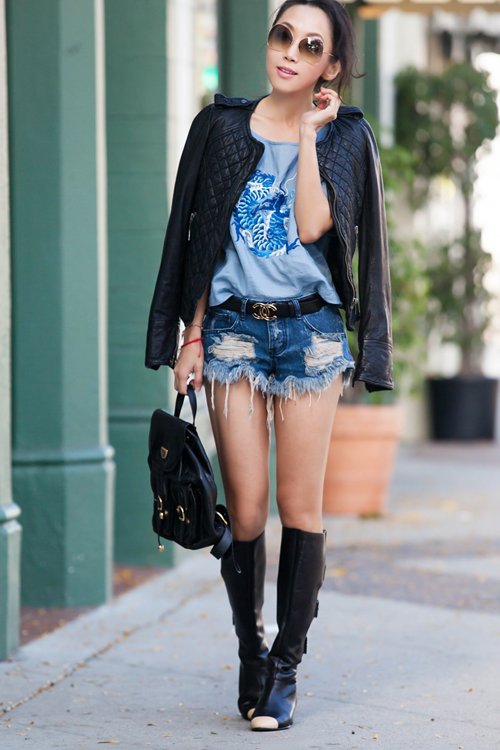 You don't have to wear flip flops or sandals with your shorts. You can slip into a pair of boots instead. That way, your ankles, your lower legs, and even your knees will be covered up. As long as you buy boots made out of the right material, then your feet won't sweat too much, and you'll be perfectly fine walking around with them in the heat.
---
7

Wear Floppy Hats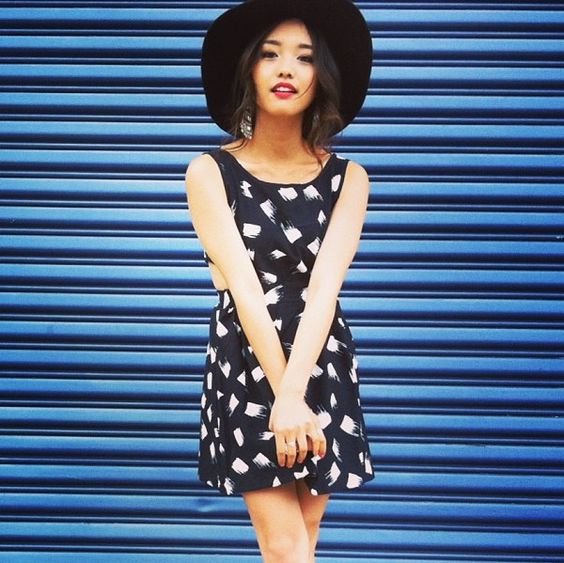 If you end up walking out of the house in something you're uncomfortable with, like super short shorts or a crop top, then you can always place an oversized hat on your head. That way, if you feel embarrassed while walking past a crowd of people, you can just shield your face. It's a simple way to ease your anxiety.
---
8

Wear Loose Cami Tops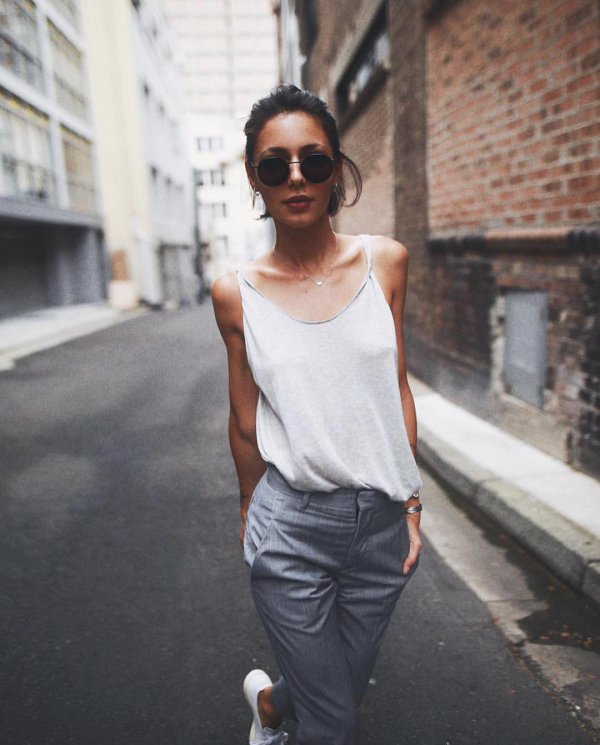 Want to know the best thing about cami tops? They're generally very lightweight, flowy, breathable and basically the complete opposite of anything really restrictive and structured. Therefore, they're the perfect piece you should rock in summer! A typical silhouette of a cami top flares out - think an A-line type shape - so it's a great way to feel totally comfortable about your body in a forgiving style like this!
---
9

Style up a Sarong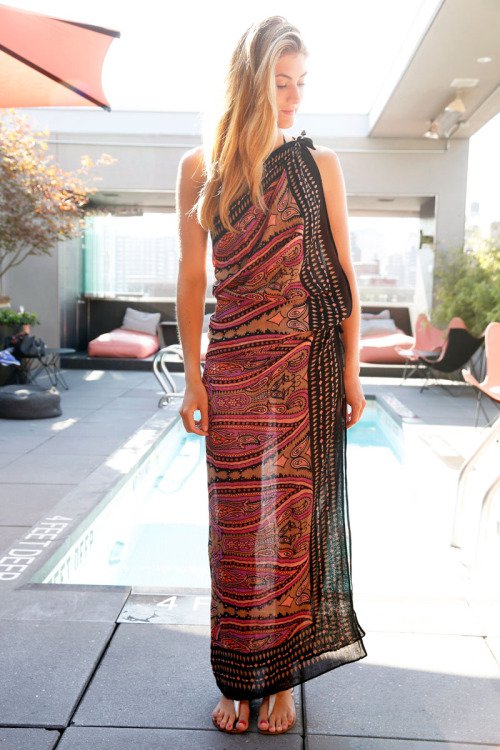 Not all of us feel super confident in a bikini or even just in our regular togs, so one fashion hack you can try is wrapping a sarong over the top of your choice of swimwear. They're super lightweight fabrics that come in cool designs, colours and prints, so they're perfect to style up over summer!
---
10

Opt for Short Sleeve Styles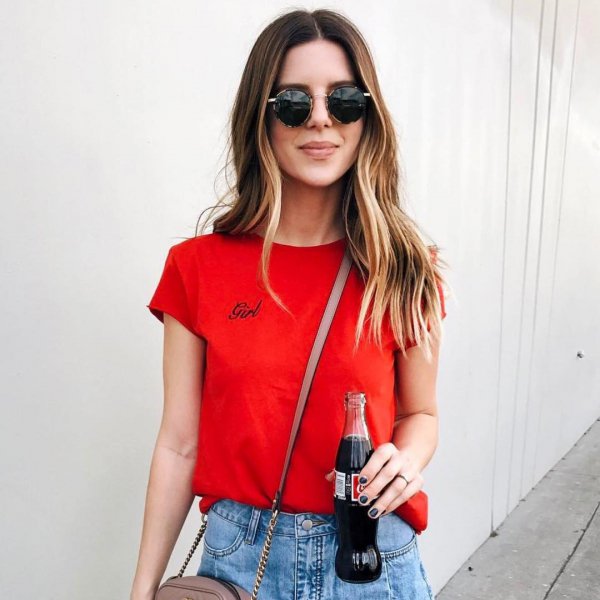 If you're self-conscious about your shoulders and/or arms, try opting for short sleeve style tops and dresses over anything with thin spaghetti straps. This is the perfect solution to this insecurity, so go right ahead and pick up some stylish short sleeve styles!
You should follow these fashion tips until you gain some more confidence, because you shouldn't be ashamed of showing your skin. After all, you're an incredibly gorgeous woman! Are you self-conscious about your body or do you prefer to wear summer clothing?
---
Comments
Popular
Related
Recent