Jean shorts are a summer staple for many women, but not everyone loves them or feels comfortable in them, plus you simply can't wear them all the time. Still, you also have to dress comfortably for the weather, and in summer, that usually means that less is best. You don't have to retire your jean shorts by any means, nor should you stop wearing them. Rock those jorts! However, if you're looking for some sexy, stylish bottoms with summer-ready flair, these should do the trick.
---
1

Round-Skip Ticket Skirt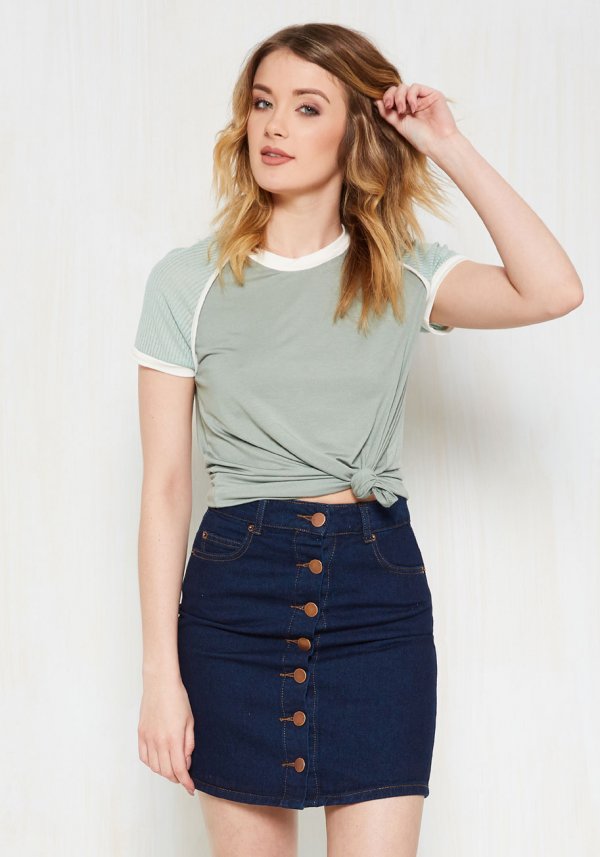 Get it here: modcloth.com
You don't have to give up your denim, though. Just … look for an alternative! Instead of exclusively wearing jean shorts, invest in a jean skirt or two. A denim skirt is a fab base for a casual summer ensemble, but the right accessories and statement pieces can elevate it into something glamorous.
---
2

Ollie Bets Are off Skirt in Black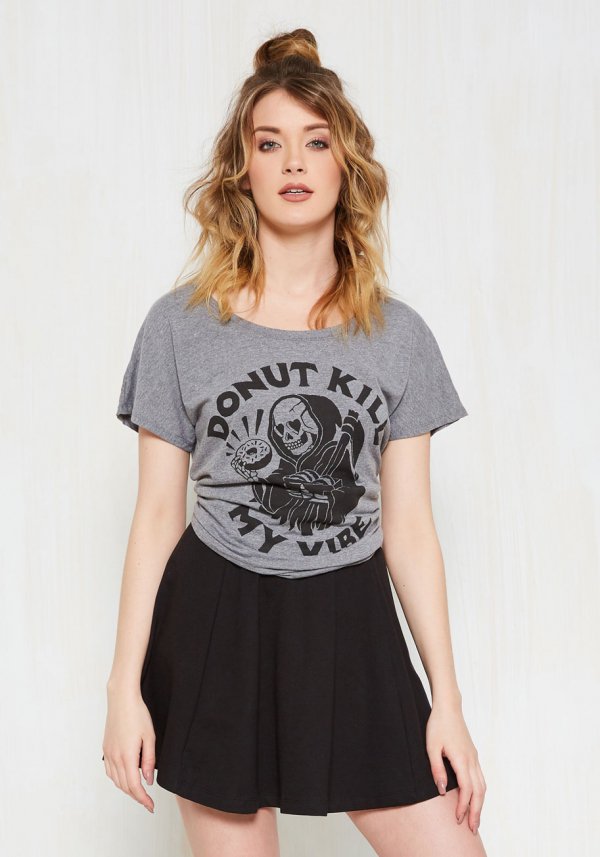 Get it here: modcloth.com
A basic black skirt is another must-have summertime staple. ModCloth's Ollie Bets Are Off Skirt is an awesome pick because it's lightweight, summer-ready, and the style is flattering for pretty much every body type. Black skirts are versatile, as well, and they're easy to dress up or down depending on what you wear with them and which accessories you choose. Something like this also transitions seamlessly from day to evening, which is awfully convenient.
3

Over and Fun with Romper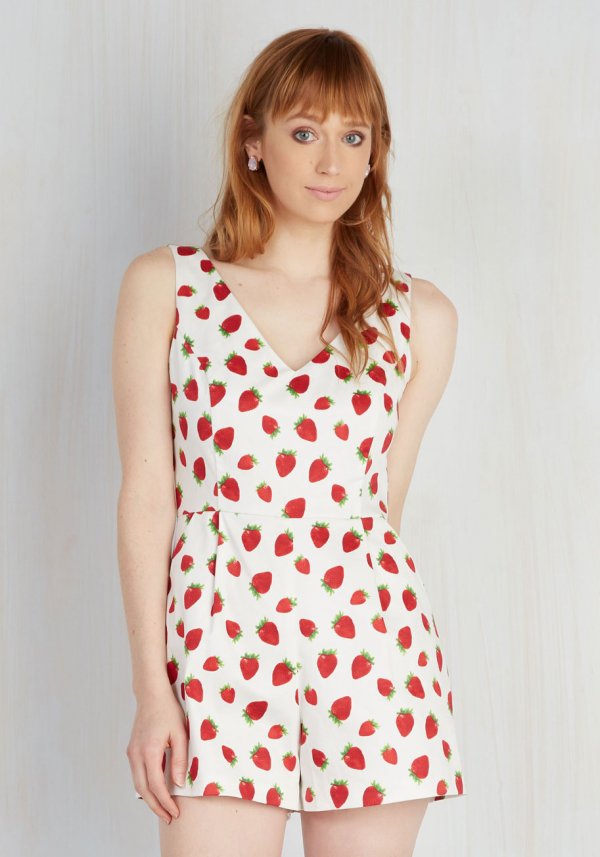 Get it here: modcloth.com
A romper is a perfect alternative to jean shorts, but the trend is kind of love it or hate it. It's worth it to try on a romper before you completely write off the style. There are so many different designs and silhouettes, you might actually find a romper you love. This one is all summer and I adore the strawberry print!
---
4

Every Once in an Isle Skirt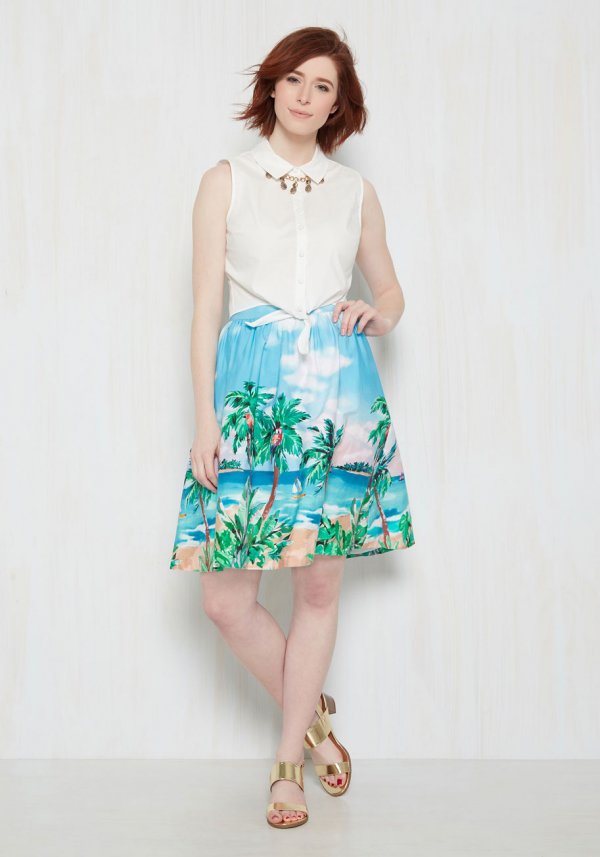 Get it here: modcloth.com
A bright, printed skirt is the quintessential piece for summer. You can, of course, choose anything you like, but the tropical print and retro, midi-length cut on this skirt make it a stunning standout. It's also a play on the classic tropical print shirts and Bermuda shorts that magically appear in the summer, but it's such a stylish take!
---
5

Jive Got a Feeling Pants in Red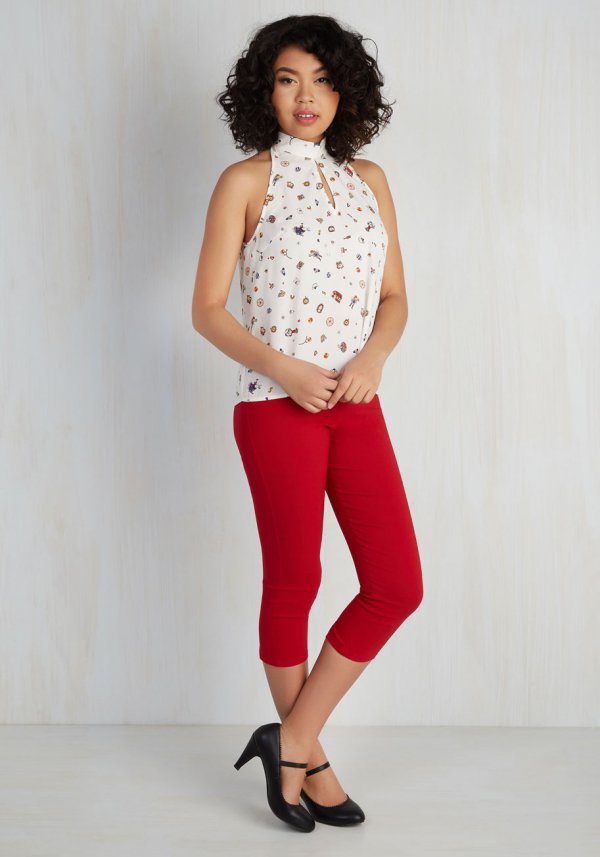 Get it here: modcloth.com
Skirts aren't the only alternatives to jean shorts, you know. Capris strike the perfect balance because they're not pants, but they're not shorts, either. They are, however, cool, stylish, and deliciously retro. These cute cropped pants are high-waisted with a close fit, and that color is just fire!
---
6

Ripples My Fancy Shorts in Black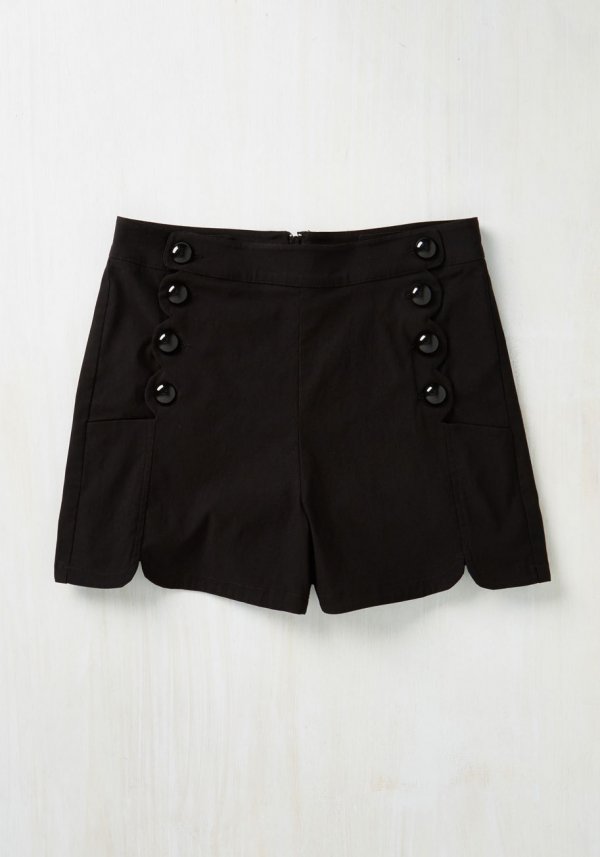 Get it here: modcloth.com
Remember, there are all sorts of different shorts out there, too, not just denim ones. The next time you're shopping for summer clothes, snag a pair of black shorts. Choose a pair like the Ripples My Fancy shorts and, once again, you've got yourself a very versatile article of clothing that lends itself well to casual ensembles as well as outfits with lots of low-key glam.
---
7

Play by Playful Shorts in Skipper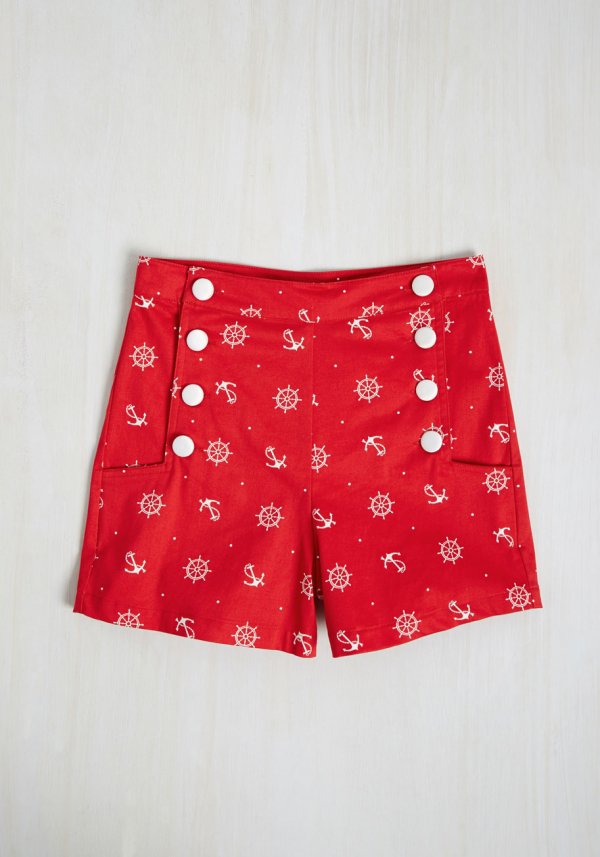 Get it here: modcloth.com
This is basically the same pair of shorts as above, but a., I love the style, and 2., the print is so summery! All in black, those buttons are sleek and sexy; in these shorts, they add to the jaunty nautical vibe. Actually, I think I need these.
---
8

Great Time Overall Romper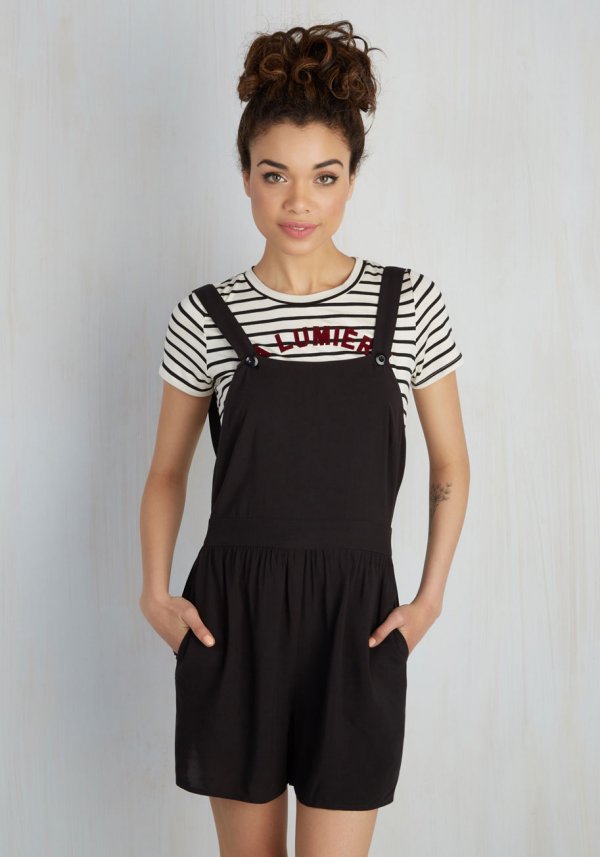 Get it here: modcloth.com
And finally, here's one last romper. I just like the style of this one, and a basic black romper will take you far, too. I am also living for this lovely girl's eyebrows and her hair.
What's the verdict, y'all? Let us know your favorite go-to summer ensemble!
---
Comments
Popular
Related
Recent