Pastel fashions are often associated with the spring-summer season. When fall and winter come around, we're most likely to reach for darker coloured clothing. However, that doesn't mean that you can't wear your pastel fashions in fall. Pastels can still look extremely stylish no matter what the season. Stand out this fall with these pastel fashion items.
---
1

Pastel Blazer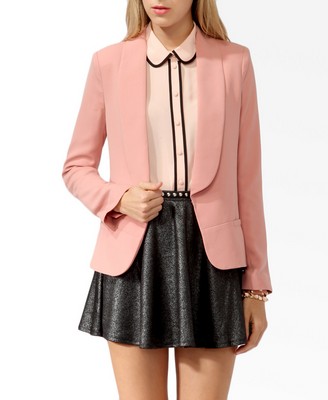 A blazer is one of those pastel fashions that can last throughout the seasons. It looks great worn with anything from a t-shirt and jeans to a chic dress and tights. Designer brands like Chloé, Elizabeth and James, and Alexander McQueen carry pastel blazers in different shades but you can grab this blush coloured one for only $33 at Forever 21.
---
2

Pastel Bag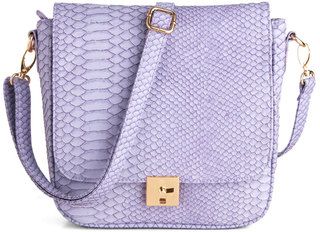 A great way to incorporate pastels into your outfit is with some stylish accessories, like this pastel purple bag. If you're not willing to shell out the big bucks on Miu Miu, Marc Jacobs, or Chloé, rest assured you can buy this stylish one for only $55 at Modcloth.
---
3

Pastel Shift Dress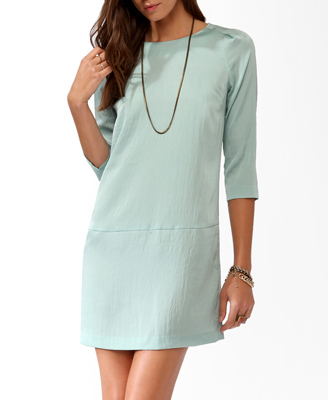 The shift dress is a firm favourite right now. The silhouette is very sixties and retro and is perfect for layering in fall. Wear them with neutral tights or knee high socks and layer with a wool coat. This stylish mint colour dress is from Forever 21 and is a bargain at $20. You can also find similar styles of pastel fashions at ASOS and Modcloth.
---
4

Pastel Jeans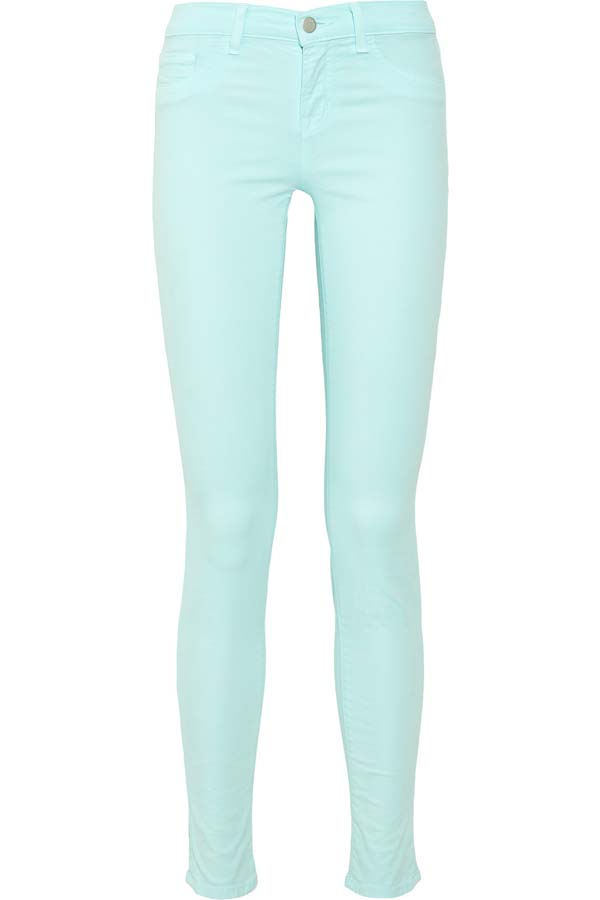 Jeans are a wardrobe staple and this year coloured jeans have been enjoying a lot of popularity. Pastels in particular were, and still are, a fresh choice. J.Brand are popular for their range of coloured jeans, like the pastel blue ones pictured here from Net-A-Porter. However, if you're on a budget, head to stores like Forever 21 and Urban Outfitters for more affordable alternatives.
---
5

Pastel Skirt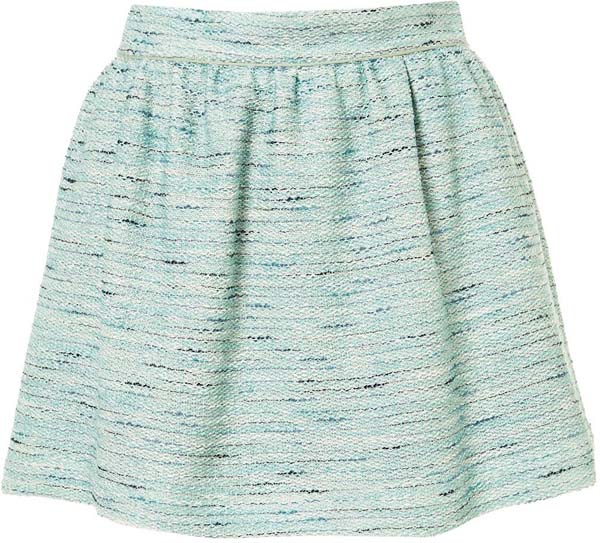 Another excellent layering piece for fall is the pastel skirt. Designers like Valentino and Roberto Cavalli have embraced full, ladylike pastel skirts but for us mere mortals you can grab budget buys from stores like Topshop. This one costs $76 and comes in a fresh mint colour.
---
6

Pastel Capri Pants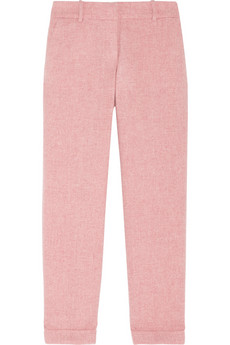 Capri pants are perfect for channelling your inner Audrey Hepburn. Worn with ballet flats and a crisp coat, they can look a million bucks. Keep your look light with pastel pants like these ones by J.Crew. They'll set you back a bit over $100 so keep an eye out for more affordable alternatives if you're looking to save.
---
7

Pastel Knit Sweater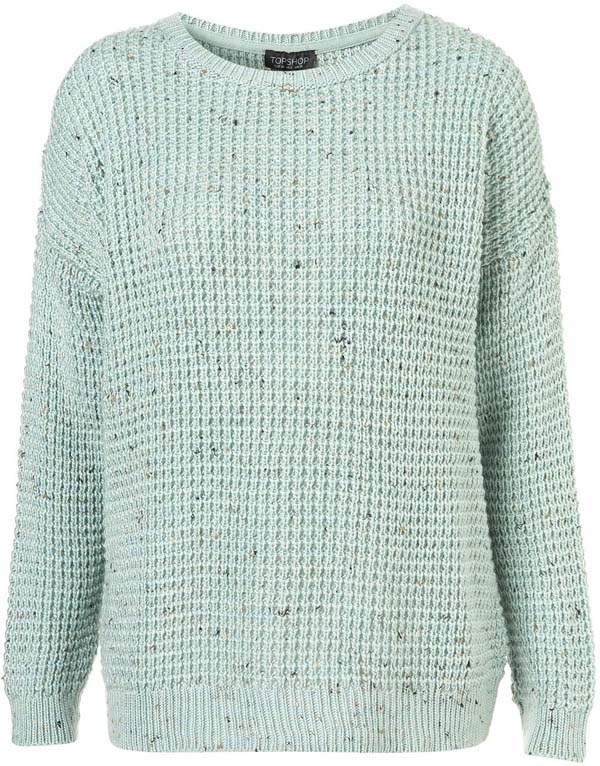 Rug up this fall in a cosy pastel knit sweater. Acne's cable knit sweaters are lust-worthy options when it comes to pastel fashions, but they're not necessarily easy on the wallet. However, you can pick up plenty of stylish pastel knits like this one for around $70 from Topshop or even cheaper ones at stores like Forever 21.
---
8

Pastel Shoes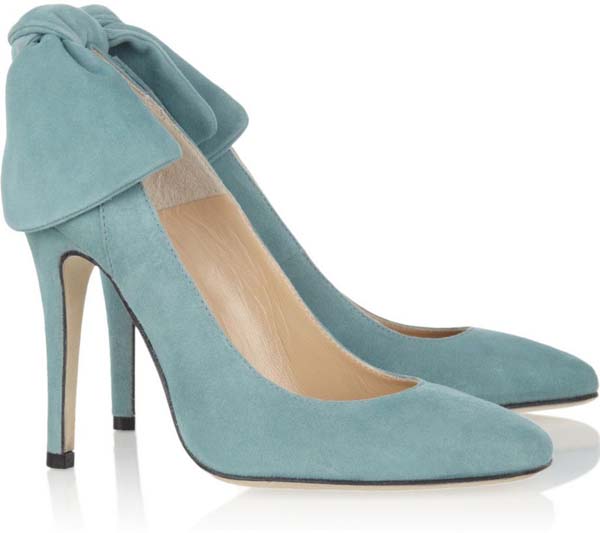 Lighten up your look with a pair of pastel shoes this fall. Channel the ladylike looks of Louis Vuitton and Miu Miu in a pair of pastel pumps or keep it simple with ballet flats. The powder blue pumps pictured here are by Carven but you can pick up similar pastel shoes from ASOS. Wear them with everything from full-skirts to cigarette trousers.
---
9

Pastel Sunglasses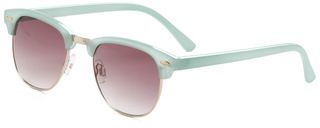 While the daylight hours might not be as long as in summer, your eyes still need shading during the fall. These shades from Modcloth will set you back a little over $10, but will pack a punch when it comes to style. They have a classic Clubmaster shape and are perfect for topping off neutral fall outfits.
The key to making pastel fashions work for fall is to team them with warm, caramel tones. Layer up and embrace knitted and woollen textures as well. How would you style these pastel fashions for fall?
Top Image Source: gomoneyways.com
More
Comments
Popular
Recent