Fashion gets steamy this season with hot and fashionable harness belts for fall. These restricting harnesses have a sexy bondage vibe that's unavoidable and explicit, which makes me wonder if designers caught the 50 shades of grey craze too. Stylized S&M touches worked their way through the best fall collections to create a sultry and seductive accessory that defines waists and adds shapely structure with a serious kick-ass edge. These hot and fashionable harness belts for fall are sure to become the focal point of the season.
1

Racerback Harness Belt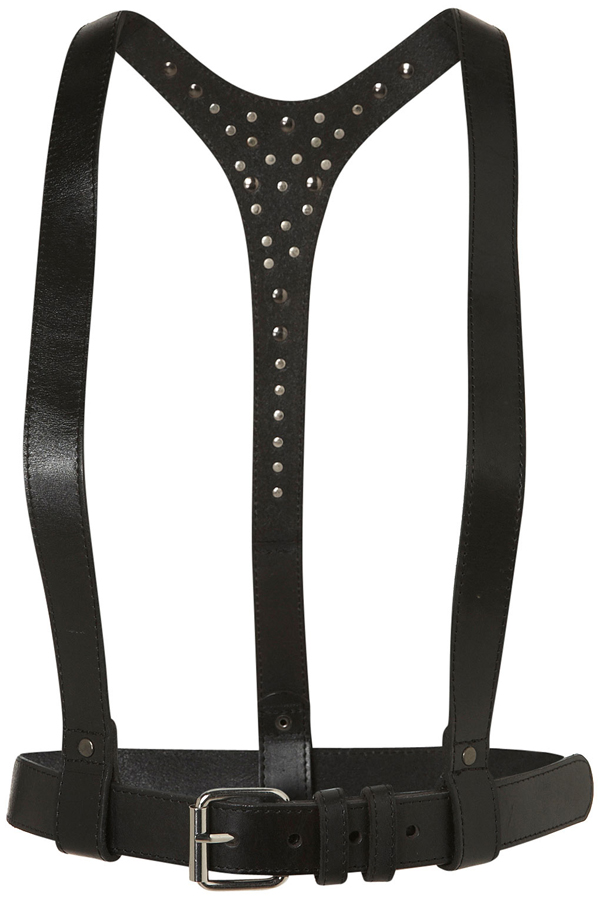 A traditional black leather harness belt is just as easy and simple to throw on as a regular belt worn at the waist. Draw inspiration from the runway and pair your harness belt over relaxed fit pieces to effortlessly integrate harness belts into your fall wardrobe.
2

Corset Harness Belt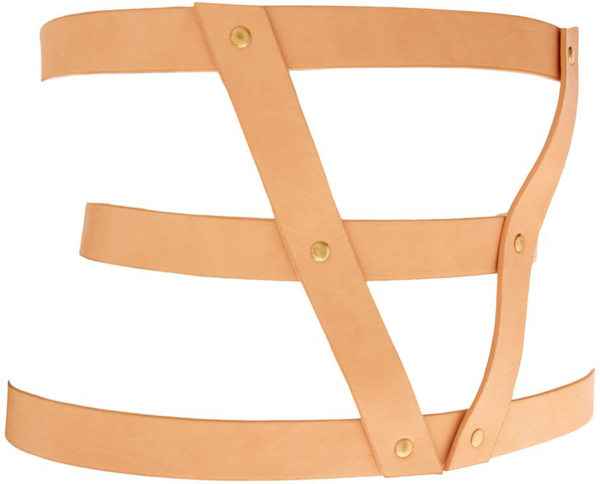 A corset harness belt helps to define your waist and create the illusion of an hourglass figure. Pair a corset harness belt over top a free flowing or drapey dress, tunic, or skirt to add shape and structure to your outfit.
3

Ring Corset Harness Belt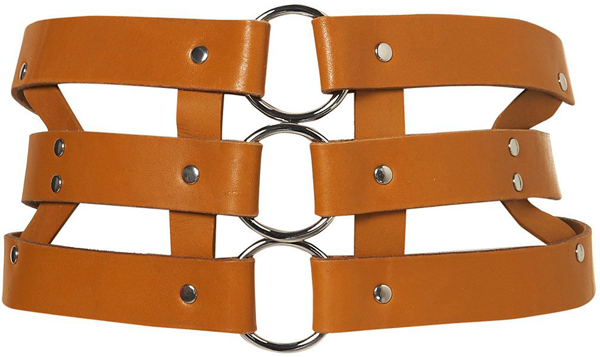 Cinch your waist effortlessly without the excruciating pain of a girdle with a corset harness belt. A wide multi-band belt gives you more coverage and sucks everything in, providing a smooth and flat mid-section to show off. Wear over a basic fitted dress to add visual interest and make a bold statement.
4

Geometric Harness Belt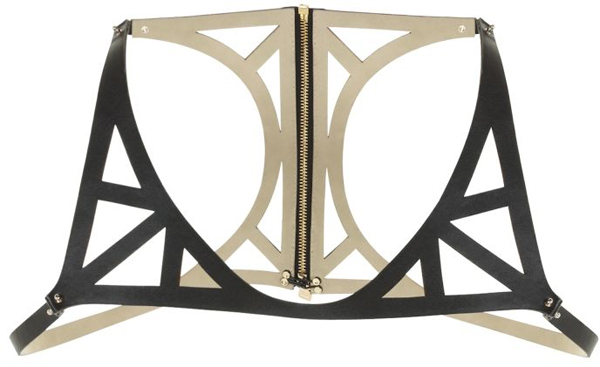 For a simpler, less risqué approach to harness belts for fall, a simple clean lined and geometrical design belt is a cool and contemporary style. This harness belt sits higher on the chest and can add drama to even the simplest of pairings.
5

Double Harness Belt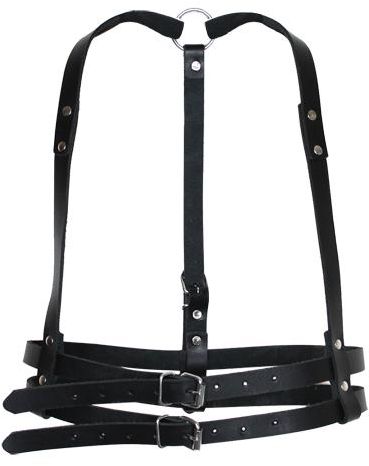 Buckle up into the harness belt trend, which will have you defining your figure for a shapely structure, and sexy appeal no one will be able to resist. For an urban city girl chic way to wear, pair a hot harness belt over a thin knit sweater with leather leggings and moto boots to create a look that screams avant-garde.
6

Multi-Buckle Harness Belt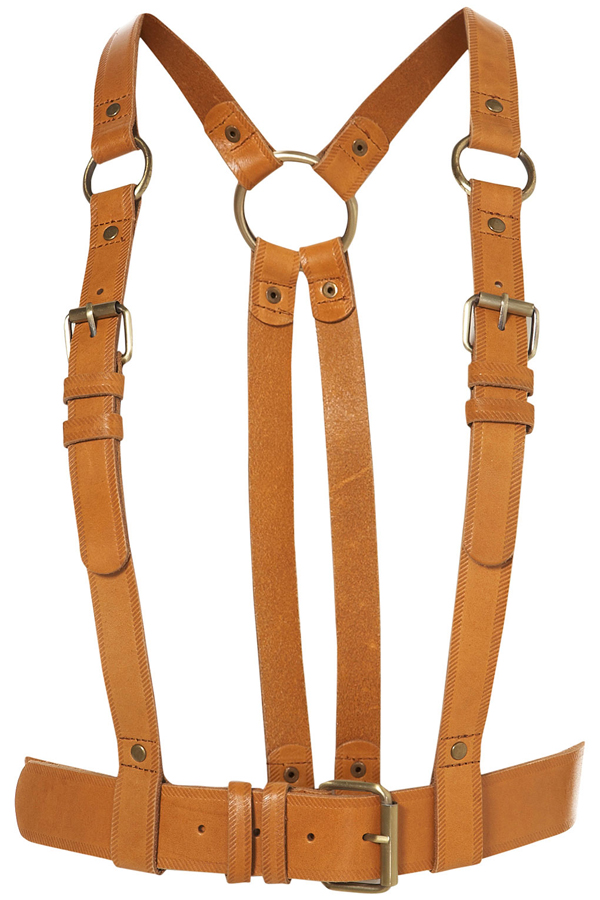 Finding the perfect hot harness belt to suit your body is simple if you look for ones with multi-buckles that can be adjusted to get and achieve just the right fit. If you're daring enough to try this trend and want to stand out from the crowd even more so, opt for different colored leather and embellishments to make this accessory completely your own.
7

Thin Strap Harness Belt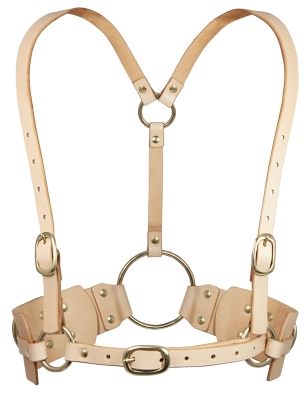 A hot and fashionable harness belt is best for after-hours soirees and occasions out on the town for a seductive nighttime transformation from everyday beauty to tempting vixen. Provocative sexy harness belt can be the perfect accessory to create a sultry evening look ideal for a night out on the town when worn over a fitted or bodycon dress that shows off all your curves in all the right places.
Hot and fashionable harness belts for fall are all the rage this season with style that feature S&M and bondage inspired details that will tempt and seduce even the wildest of fierce fashionistas. What do you think of this trend? Is it too risqué for you? How would you don these hot and fashionable harness belts for fall?
Top Image Source: fashiony.ru