There are so many popular skirt styles out there at the moment. When it comes to choosing a skirt to suit your style and shape, you're pretty much spoilt for choice. Do you go for a glamorous full skirt or stick to clean, sleek lines? Whatever you choose, it helps to pay attention to the cut of your skirt and style it in a way that accentuates and emphasizes it in the most flattering way. Take a look at my list of popular skirt styles and how to wear them.
---
1

Pencil Skirt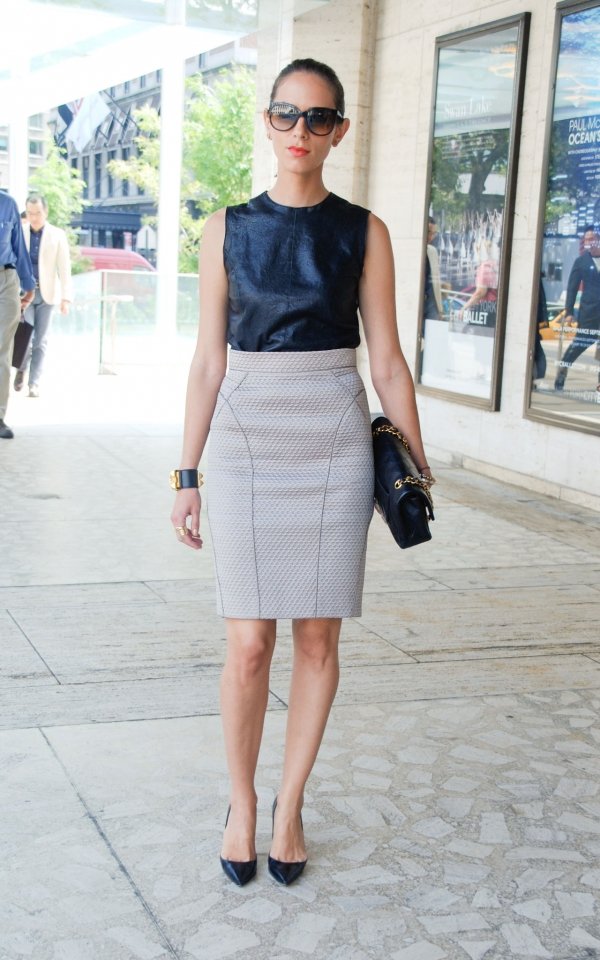 One of the most popular skirt styles of the moment in the pencil skirt. It's a sleek and sophisticated style of skirt than can be worn to a variety of events and occasions. Right now the pencil skirt is all about cool, effortless dressing. Stick to pencil skirts that hit at or just below the knee and try leather-look or denim styles for extra edge. Wear pencil skirts with heels as they help lengthen your look. Try teaming them with cropped jackets and heeled ankle boots for a contemporary off-duty look.
2

Fit and Flare Skirt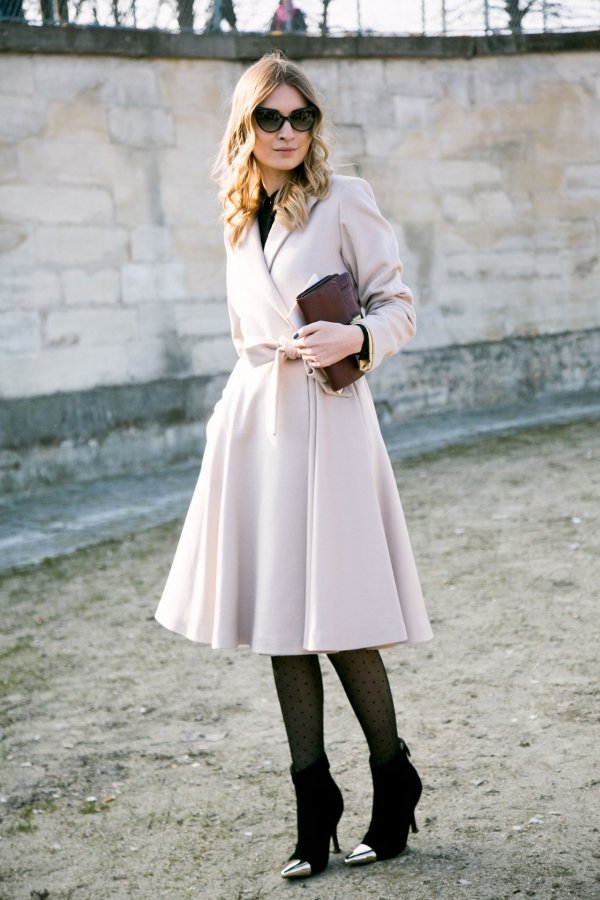 The fit and flare skirt makes quite a bold statement. The style, which is fitted at the top and flared at the hem, is almost peplum-like in appearance. Wear this style of skirt with slouchy tees, chunky knits, and bomber jackets. Avoid teaming it with delicate fabrics or collared shirts as they can make this style of skirt look too corporate and passé. It's all about creating a fun, modern silhouette.
---
3

Pleated Skirt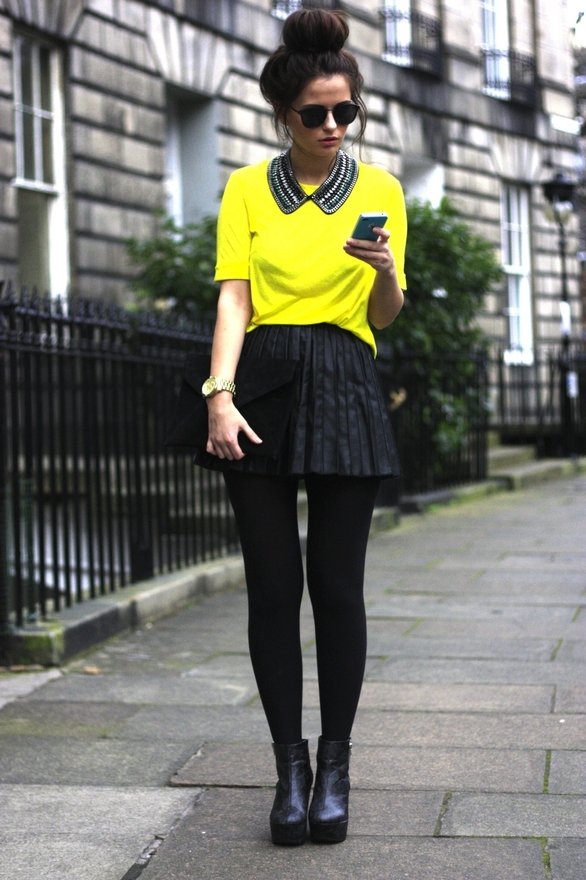 Pleated skirts have been popular for the past few seasons and they're set to stick around. We've seen the pleated skirt take on several different forms from sheer chiffon maxi skirts to sleek leather styles. When wearing pleated skirts in stiffer fabrics, stick to shorter styles or those that hit at or just below the knee. Wear them with boxy crop tops and jackets or chunky knitwear. If you're going to wear a long pleated skirt, then make sure it's made from a softer, flowing fabric and balance out the volume with fitted tops.
---
4

Origami Skirt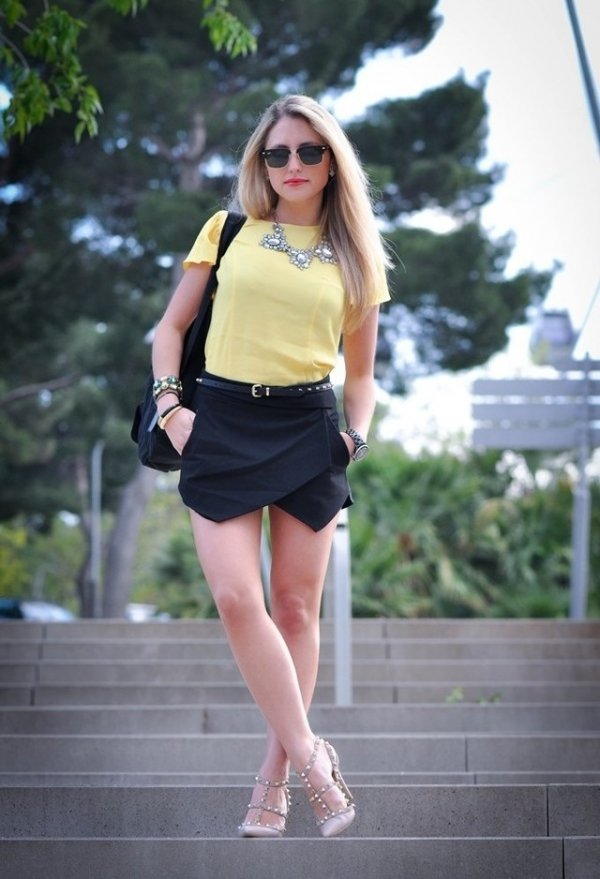 We've been seeing lots of skirts that resemble intricate origami structures lately, with fold over details and false-wrap designs. The look is fashion-forward and just a bit futuristic. These skirts usually sit on the short to mini end of the scale so balance them out with shell tops, button-up shirts, or boxy sweaters and jackets. Accessorise your outfit with structured handbags, polished shoes, and minimalist jewellery.
---
5

Sheer Skirt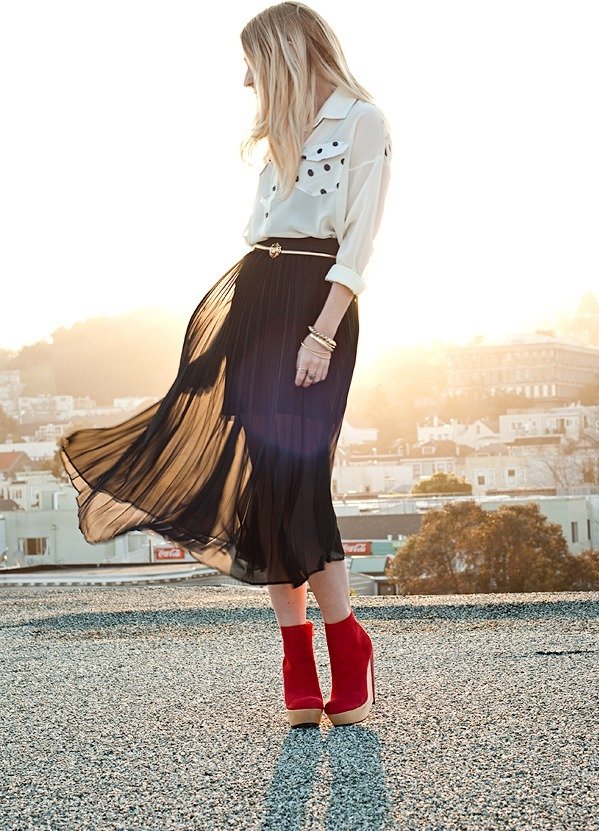 Sheer skirts have been trending for some time now. This risqué trend can be tricky to pull off, but the key is to balance out the revealing nature of the skirt with contrasting fabrics. Stick to sheer skirts in longer lengths and wear them with oversized knits and layers to balance out the sheerness of the lower half. For dressy occasions, team your sheer skirts with pointed heels. For a casual off-duty look, try a heavier shoe like a chunky ankle boot.
---
6

Full Skirt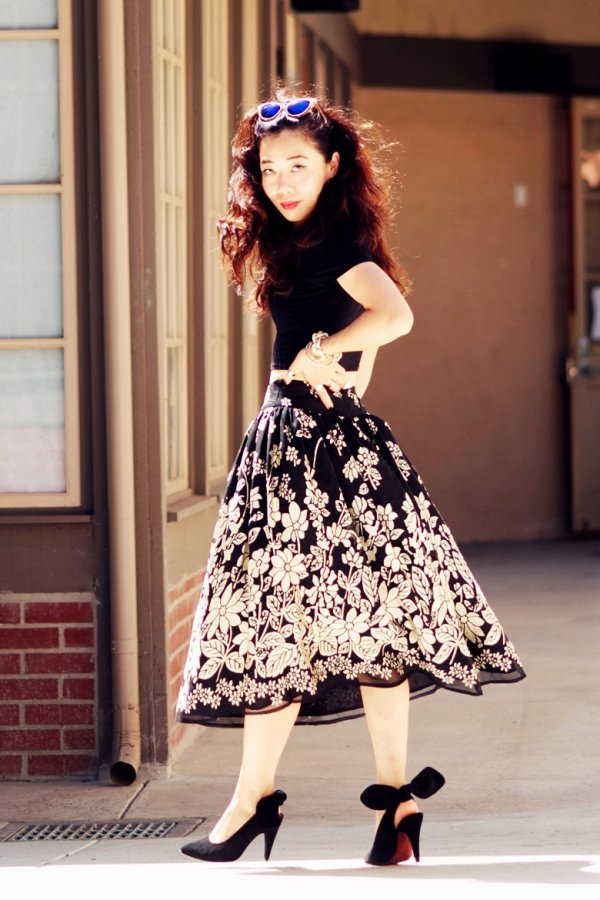 Full, ladylike skirts are perfect for adding some retro glamour to your look. Stick to knee or midi-length full skirts as these are the most flattering lengths. Play up the ladylike elegance and team them with dainty heel or flats, preppy sweaters, and elegant handbags.
---
7

Split Skirt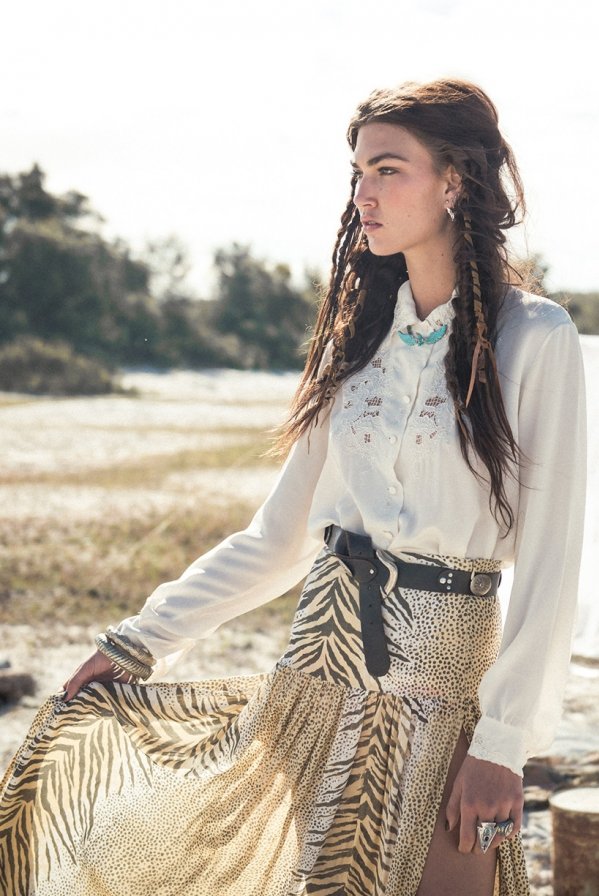 Skirts with splits have been gaining popularity recently. Splits can be found on anything from maxi column skirts to fitted pencil skirts. The revealing nature of the split can also vary between styles. The general rule to styling a split skirt is to avoid wearing anything too revealing on top. Work a casually luxe look by teaming split skirts with silk tops, relaxed t-shirts, or slouchy knits.
These are a few skirt styles that are enjoying popularity right now. Once you've found the style of skirt that best suits you, you can experiment with how to play up its best features. What's your favourite style of skirt and how do you wear it?
---
Comments
Popular
Related
Recent