COMMENT
The athleisure trend was one of those things that I didn't quite get at the beginning. I admired stylish workout wear but I wasn't exactly the biggest fan of working out so mixing athletic wear with other pieces was puzzling to me. I didn't see the appeal at first but now, I'm a total believer in the comfy, casual trend. If you still have mixed feelings about the athleisure trend or just don't know where to start, get some serious style inspo from these street style looks!
1. Scarf and Sneakers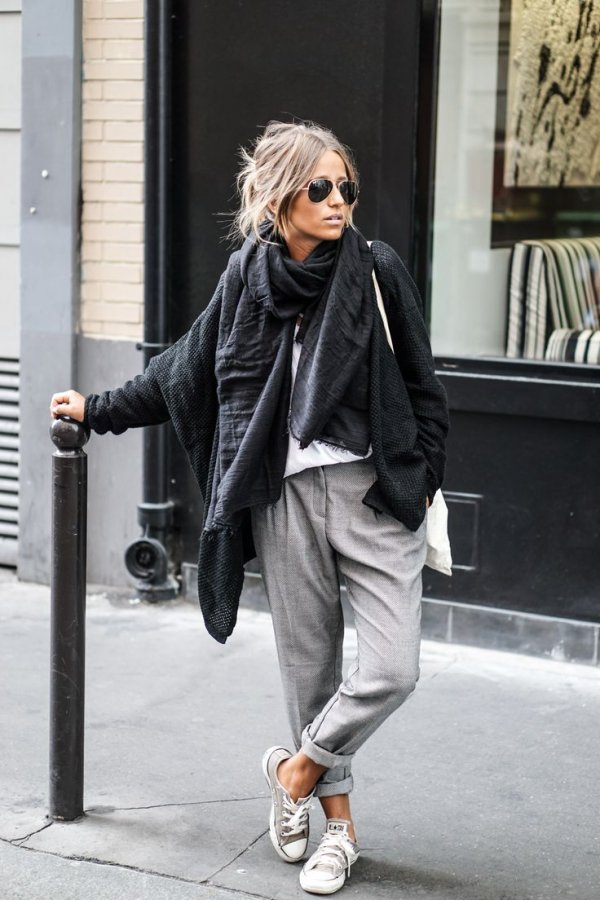 This look reminds me more of MK & A's style, but the sneakers, loose t-shirt, and rolled up trousers are sporty and cool.
Spandex with a Long Coat