I love wearing all black and I make no apologies for it. It's partly because I am a dark, twisty, cynical person, and black clothing fits my mood. It's also partly because I'm pretty sure I was Parisian in a past life. It's also because, as we all know, black is slimming – and I am a thick girl. No apologies for that, either. All-black outfits invariably look high fashion, even when they're simple. For my curvy sisters, I have a stunning selection of all-black ensembles that are perfect for full-figured fashionistas. Get some inspiration for your next out-of-this-world outfit.
---
1

This Draped LBD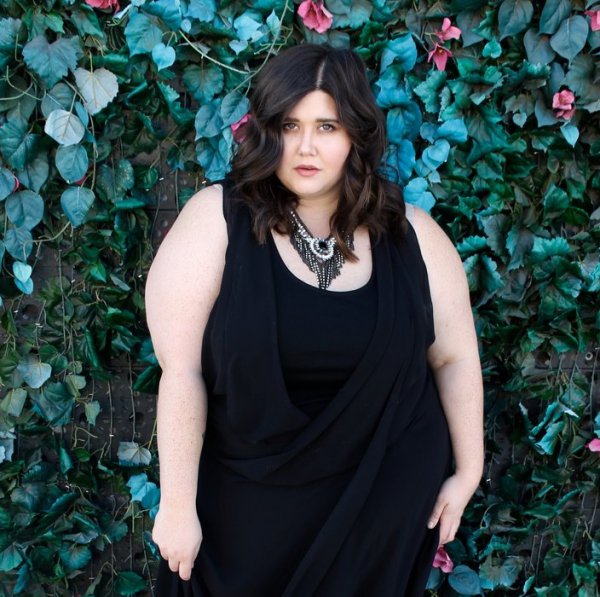 You really can't go wrong with a little black dress, and this one is stunning. The drape gives it personality and that statement necklace is a gorgeous complement.
---
2

Ravishing Ruffles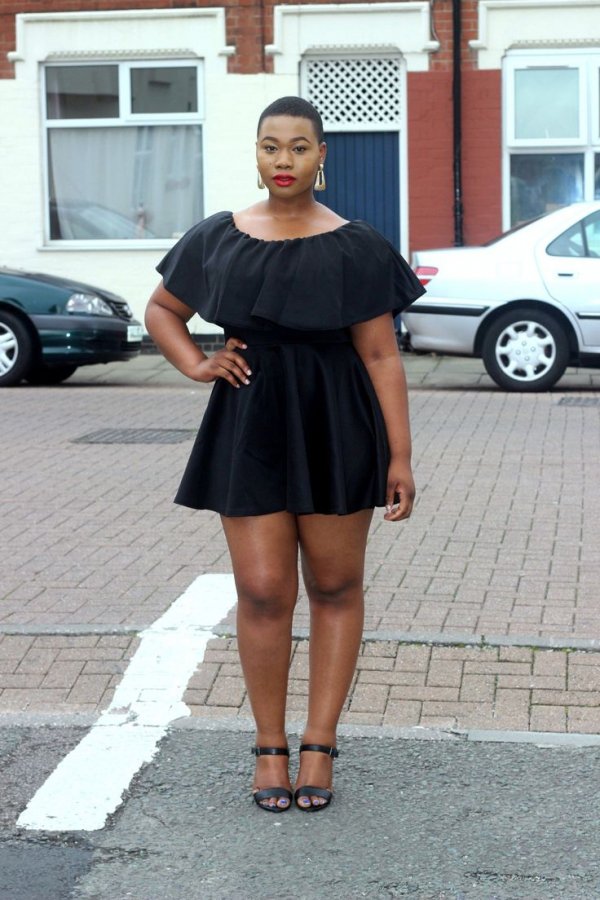 This look is on fire. The ruffles are stunning but they don't add bulk, which is important, and also, I am in love with this lady's legs.
3

A Deep V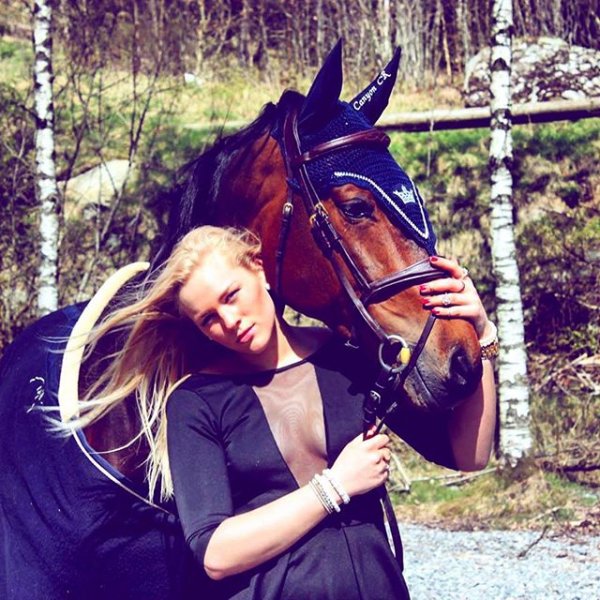 Look at that plunging vee neck! I love the transparent panel, too!
---
4

These Dresses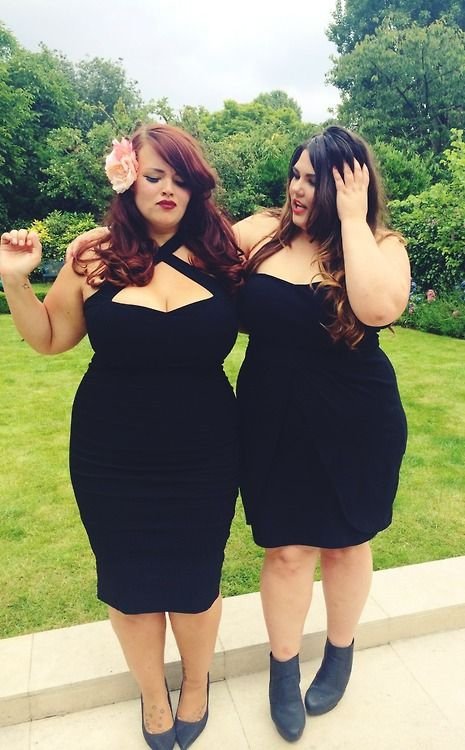 Fierce, figure-hugging, and beyond flattering – they're both winners!
---
5

Just a Pop of Color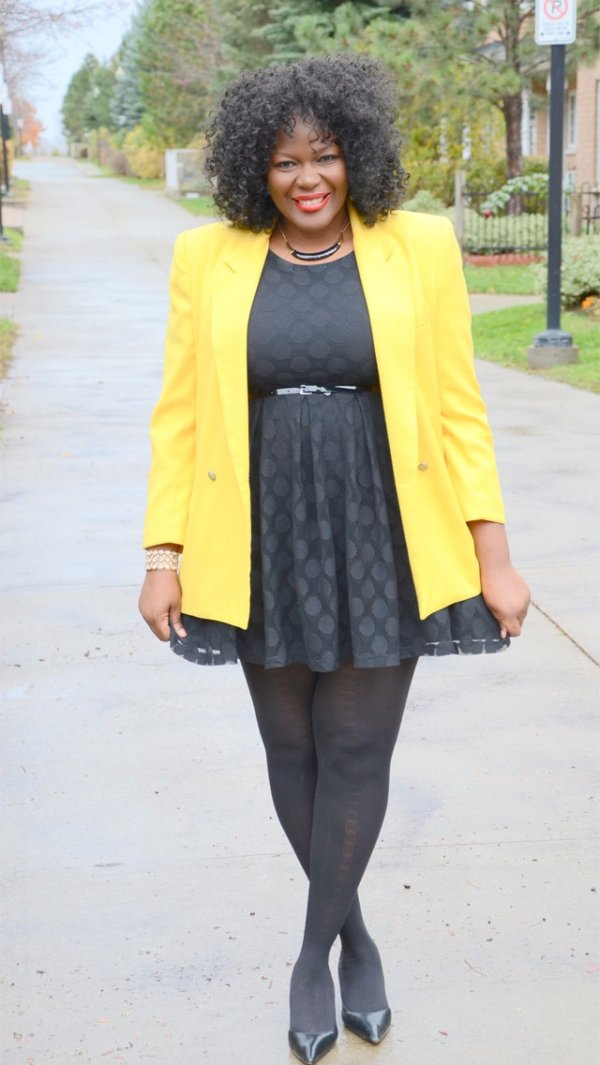 Wearing an all-black ensemble with a single pop of color is a surefire way to look like the queen of haute couture. This is pretty, polished, and perfectly put together.
---
6

Show a Little Leg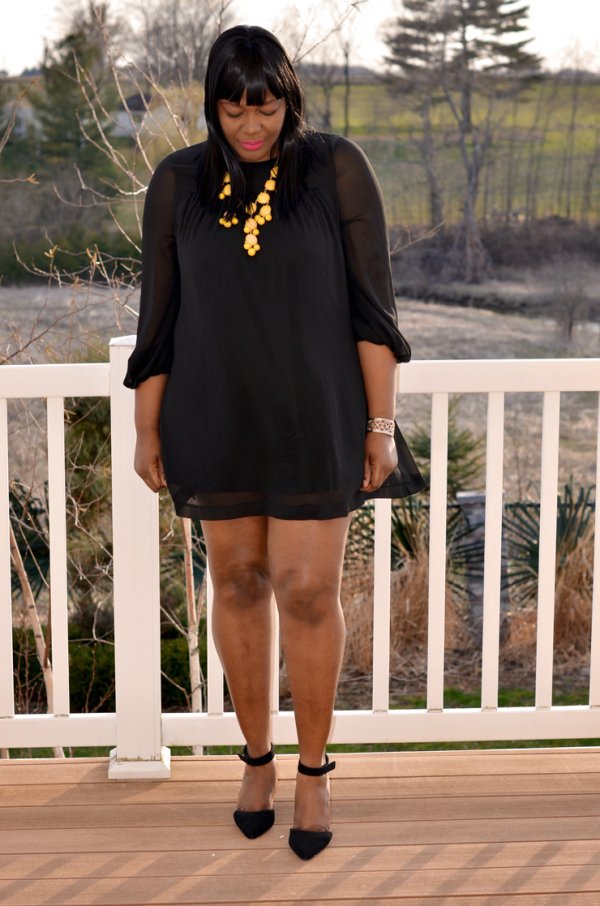 I love this dress style – and yes, you should always show a little leg.
---
7

Don't Be Scared of Leather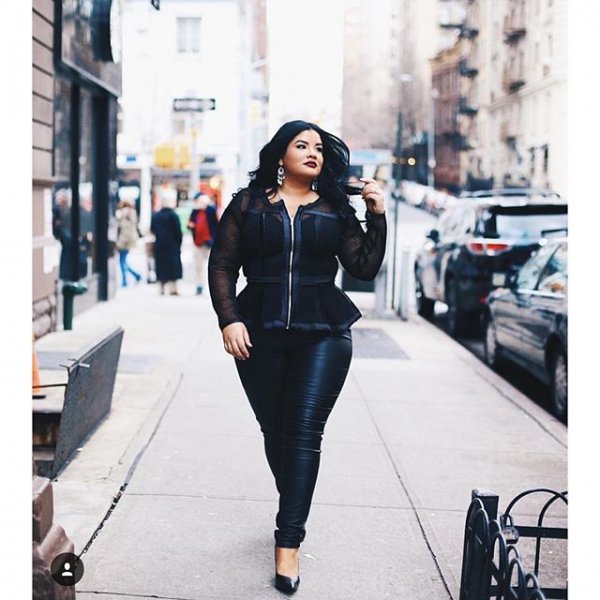 Don't be scared of leggings, either. Look at this outfit. I want to be this woman. I want to strut down the sidewalk with half as much confidence.
---
8

Off the Shoulder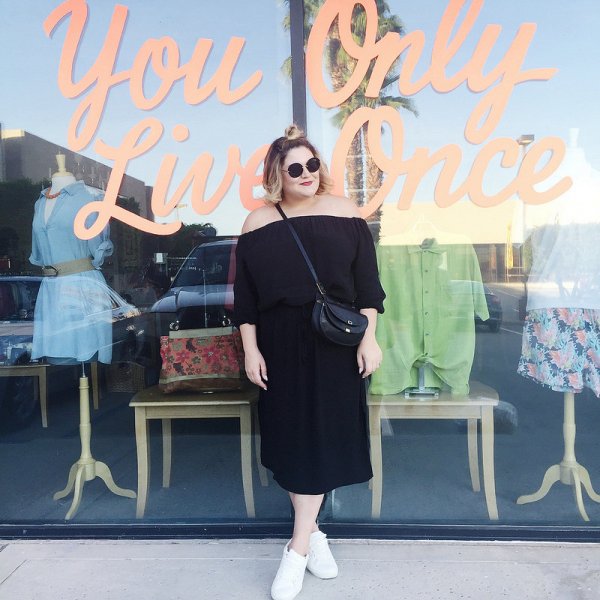 Notice the luxe athletic look, too, thanks to the sneakers. You should steal this.
---
9

Professional Curves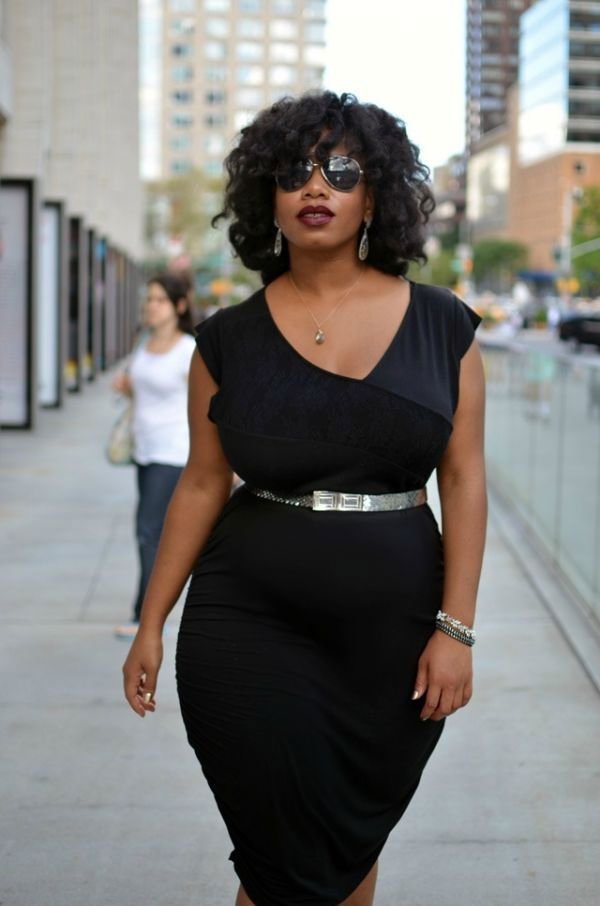 Want to wear all black to the office? A dress like this is perfect, either on its own or with a blazer, cardigan, or shrug. The best part is that you can effortlessly take it from day to night.
---
10

Just a Bit Sheer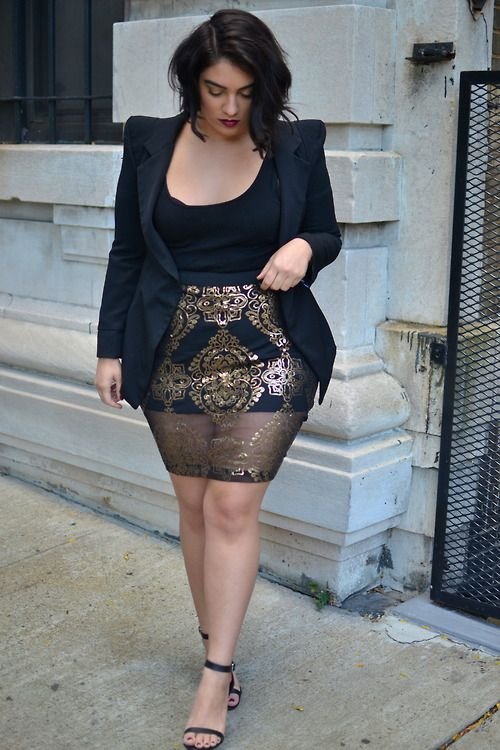 A sheer touch will also let you add some subtle color to your outfit. Gold, by the way, is a gorgeous, glamorous complement to black.
---
11

Crop It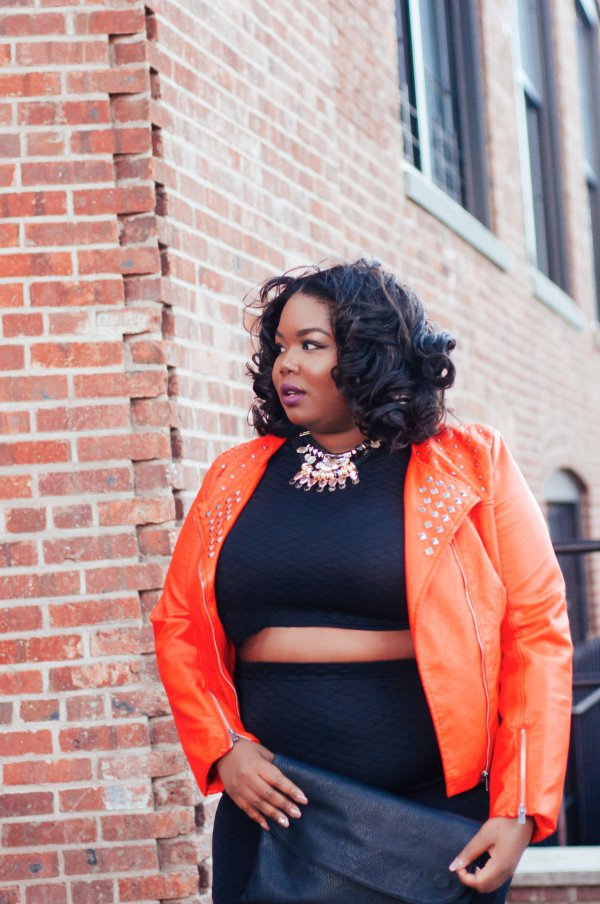 Girl, you are killing it. Killing. It. And girls reading this, you can, too – a high-waisted skirt and a crop top are all you need.
---
12

Get Glam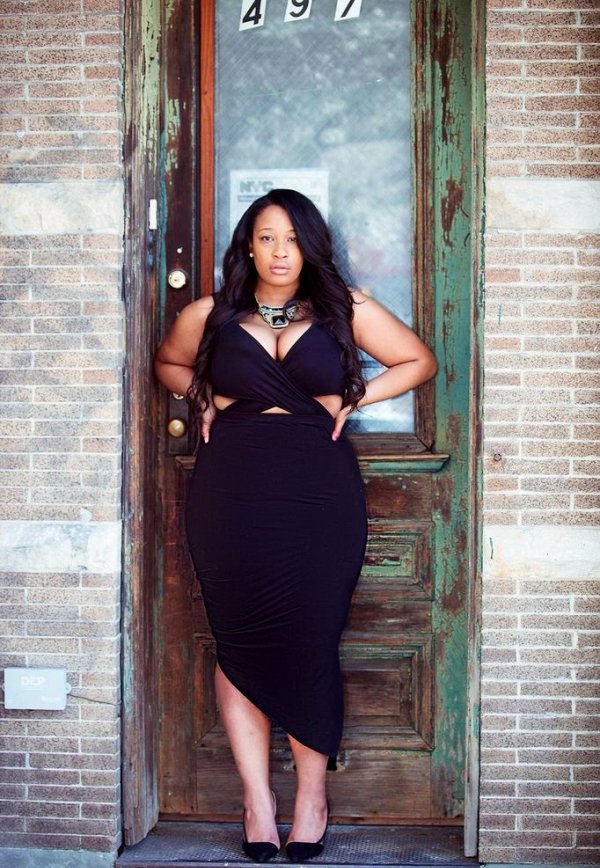 This dress is so gorgeous! It fits beautifully, it has just enough formal flair to work for any number of functions or occasions, and it shows a little skin. Perfect!
---
13

A Little Paris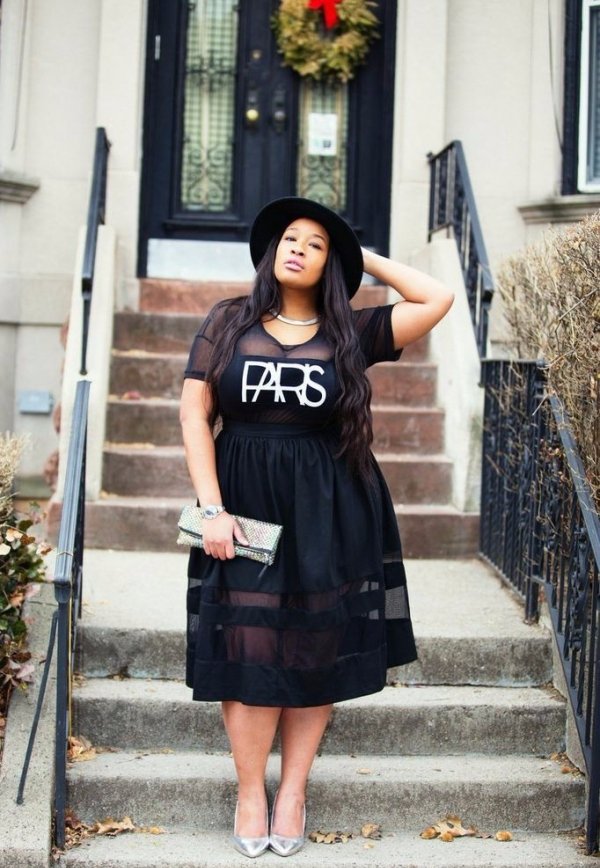 Okay. Okay. So I'm going to need the skirt, the shirt, and the hat. Actually, the shoes, too. And the bag, since it matches the shoes so perfectly.
---
13

Graphic Tee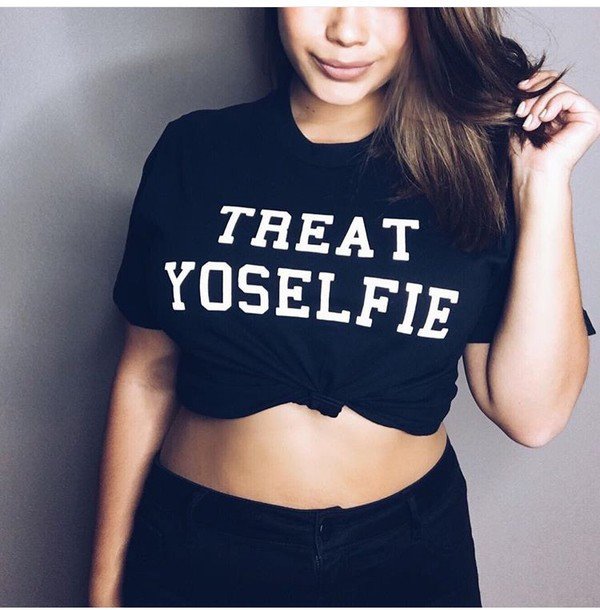 You don't have to limit yourself to black dresses, though. Casual all-black ensembles automatically look high fashion by virtue of being entirely black.
---
14

Pretty in Peplum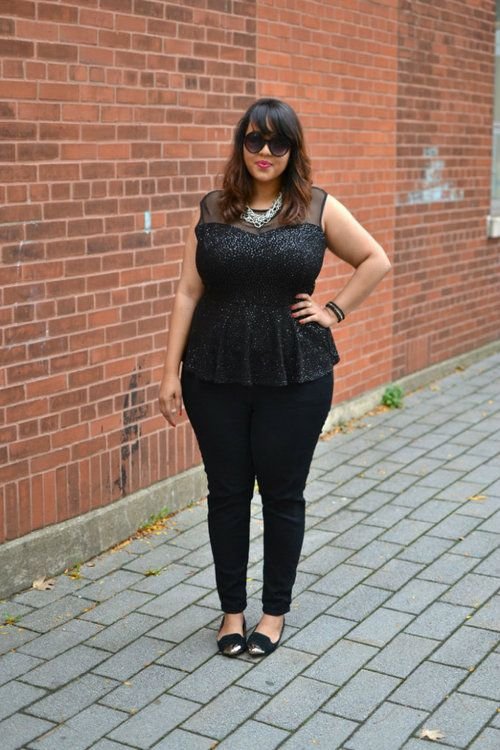 Yes, yes, YES! I am all about that peplum top! I adore peplum anyway, as a matter of fact – the style is ideal for thick girls.
---
15

Black & White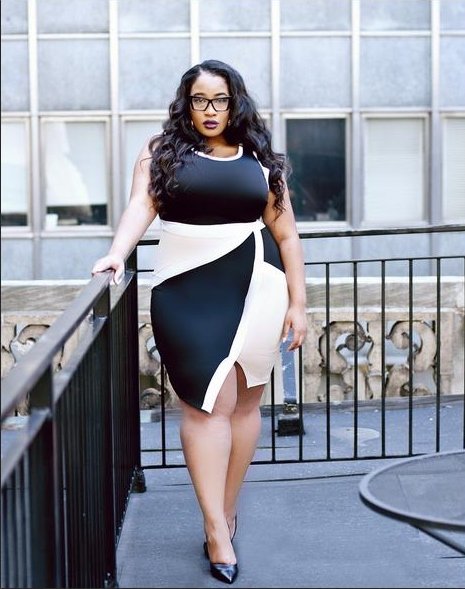 All right, I confess – this isn't quite all black. It is all fabulous, however, so it still counts.
---
16

Sheer on Top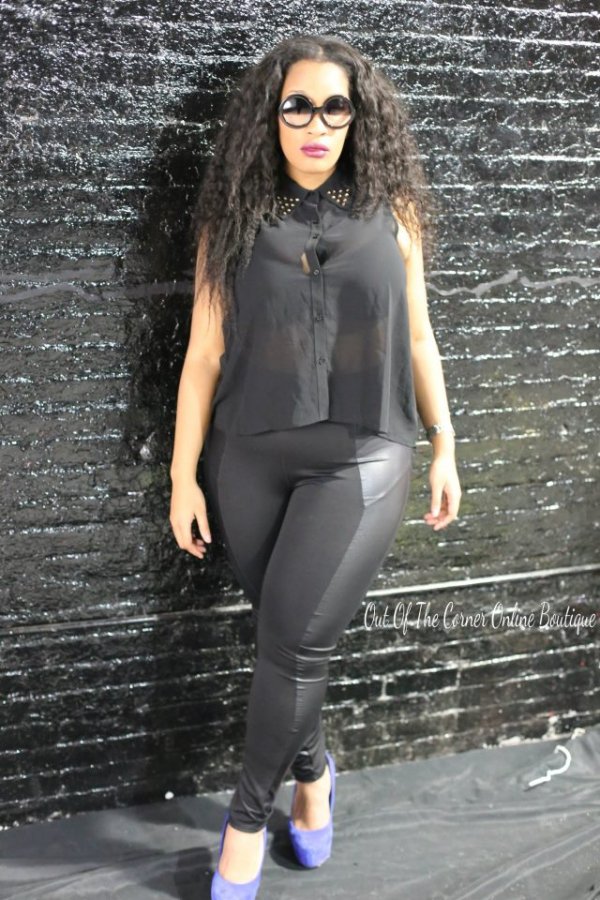 This looks almost charcoal, not black, but I don't care because the entire outfit is divine. Those pants, man. Those are awesome.
---
17

Accessorize from Top to Bottom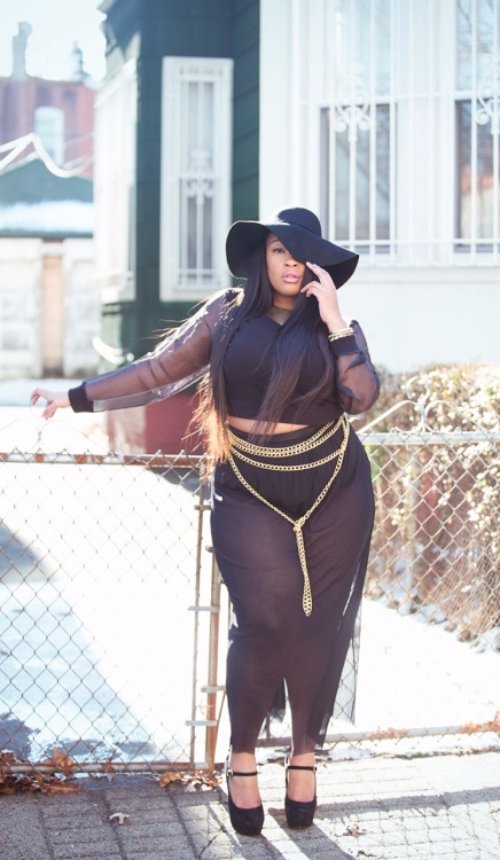 For example, add a fabulous hat (I have that hat!) and a statement belt. Stunning!
Do you wear all black, all the time? What's your favorite all-black outfit?
---
Comments
Popular
Related
Recent