You don't have to dress like everyone else around you. If you prefer styles from the past, then you can draw inspiration from them instead of slipping into yoga pants everyday. Here are a few outfits that women who are fans of the 50s should try recreating themselves:
---
1

Hair with Volume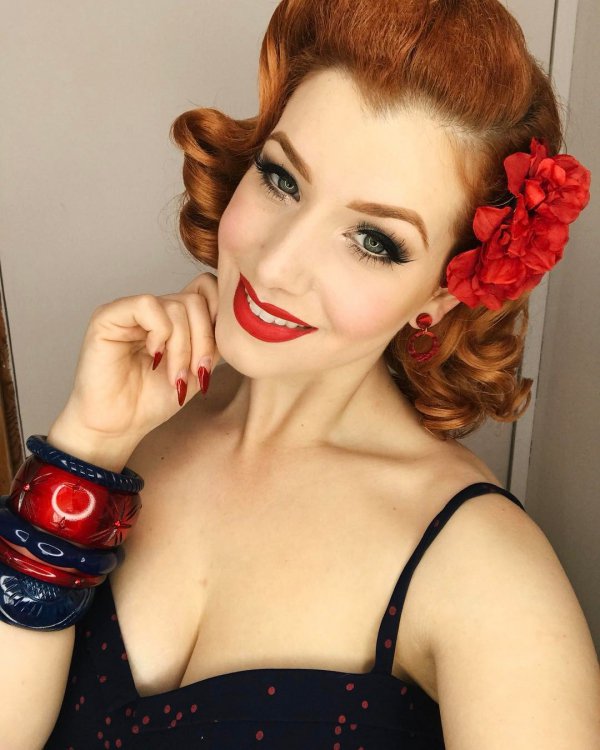 After you slip into a dress with the right designs, don't forget about the importance of your hair and makeup. They can help you rock that 50s vibe.
2

Poofy Dress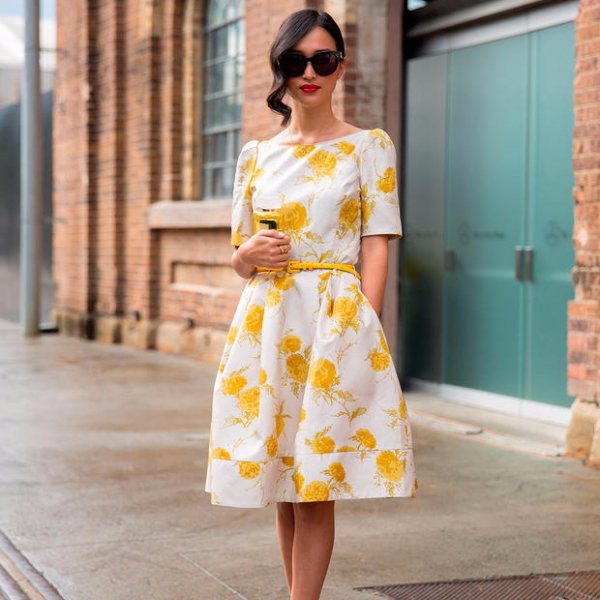 Instead of wearing a miniskirt that sticks to your curves, you should try wearing a dress like this for a change. You can still look sexy in it, even though it isn't revealing.
---
3

Crop Top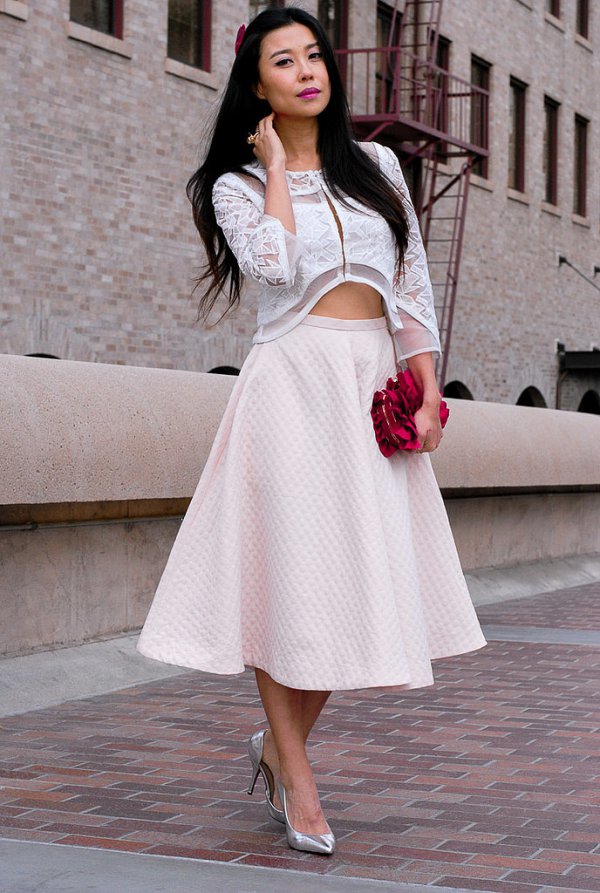 You don't have to leave all of your modern clothes behind. If you pair a crop top with a high waisted, poofy skirt, then you can still look like you've stepped out of the 50s.
---
4

Patterned Skirt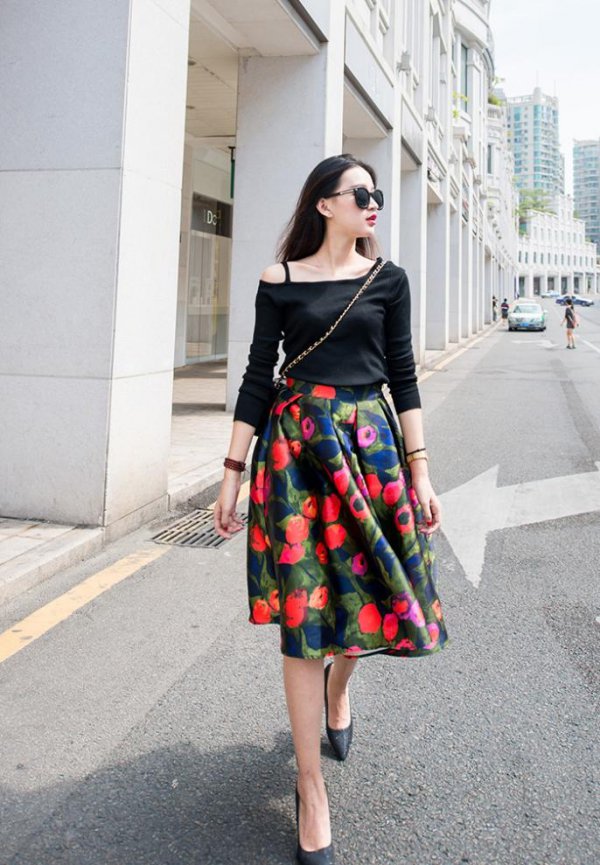 Here's another option you can choose instead of slipping into your teeny tiny skirts. Wear a long one instead and finish the look off by pairing it with a long sleeved shirt. Conservative can be cute, too.
---
5

Neck Scarf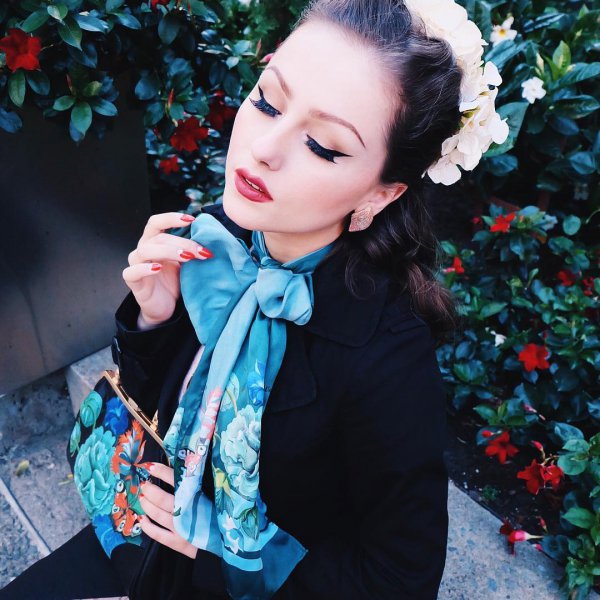 It doesn't matter what you wear. If you add a tiny scarf to your neck, then you're going to look like you belong a few decades back.
---
6

Oversized Hat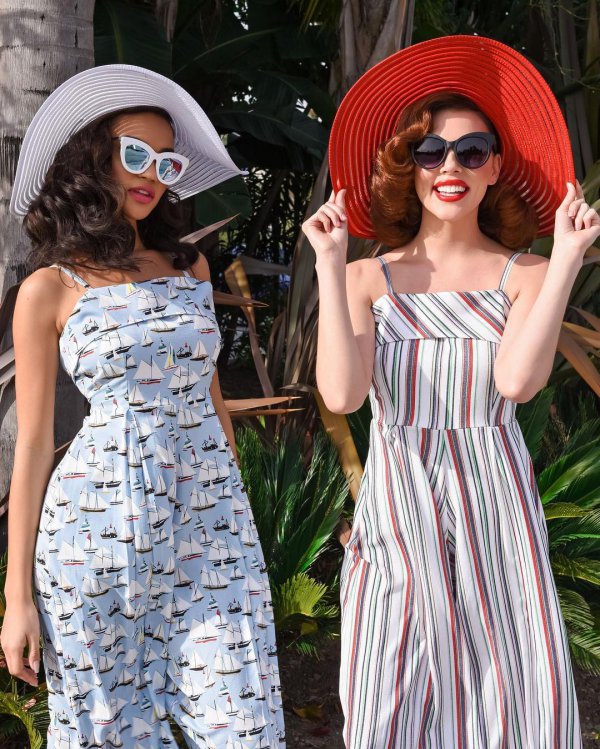 Scarves aren't the only accessories that can complete your look. It's also a great idea to pick up an oversized hat.
---
7

Floral Dress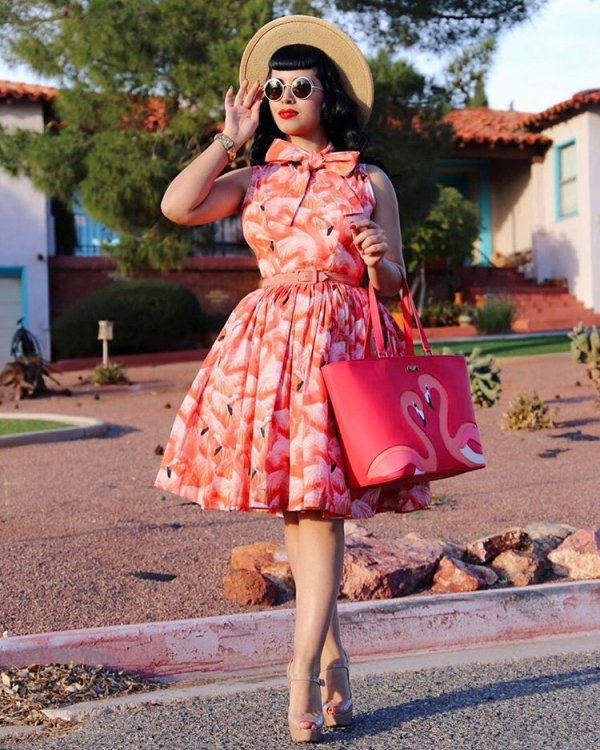 Don't be afraid to wear bright colors. It'll help you stand out from the modern crowd.
---
8

Belts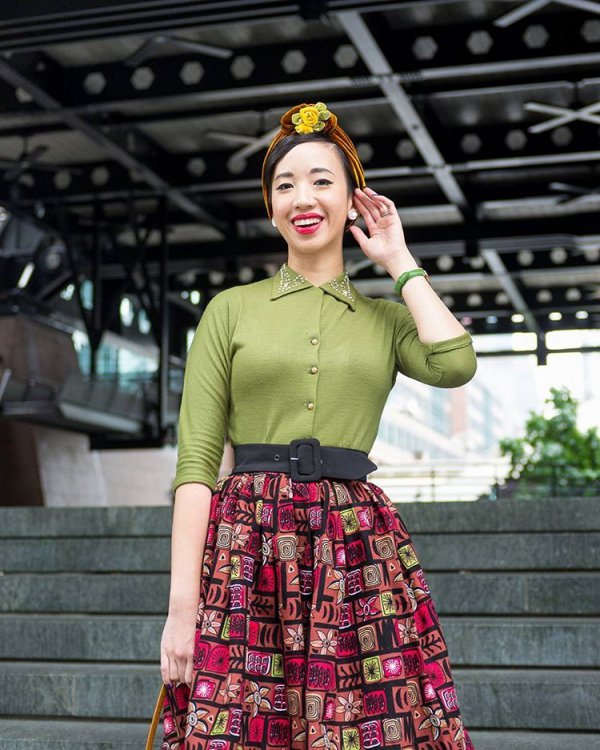 If you're going to wear a sweater and a long skirt, make sure you have a cute belt to go with the ensemble. It'll pull the look together.
---
9

Polka Dots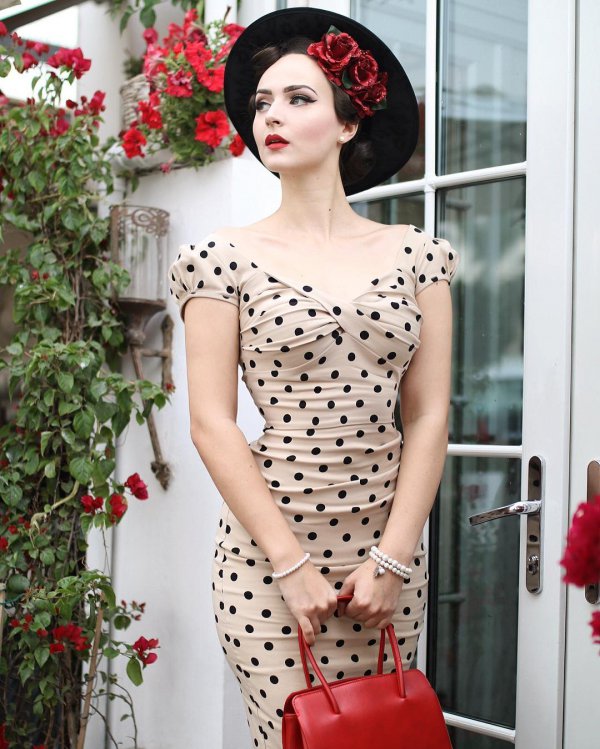 Find an outfit that's filled with polka dots. Don't worry, you won't look like Minnie Mouse.
---
10

Gingham Dress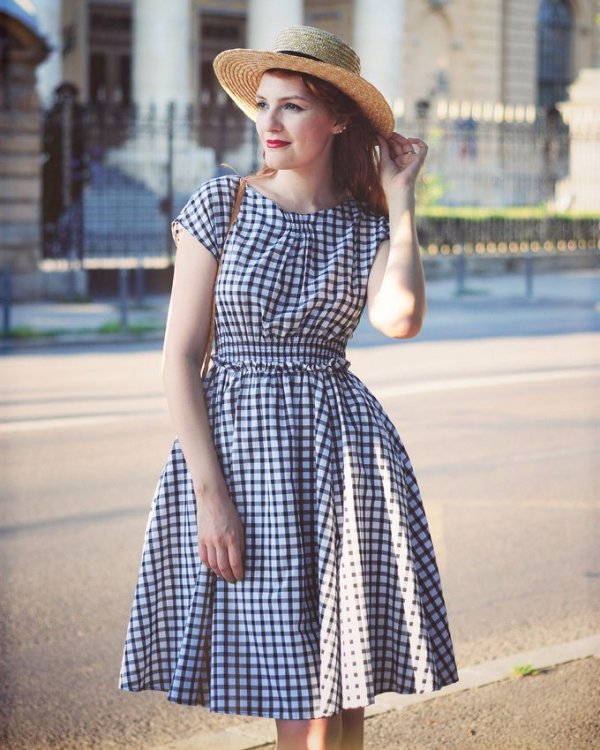 This is a pattern that you don't see much anymore. That's why wearing it will make you feel like a blast from the past.
---
11

Red Dress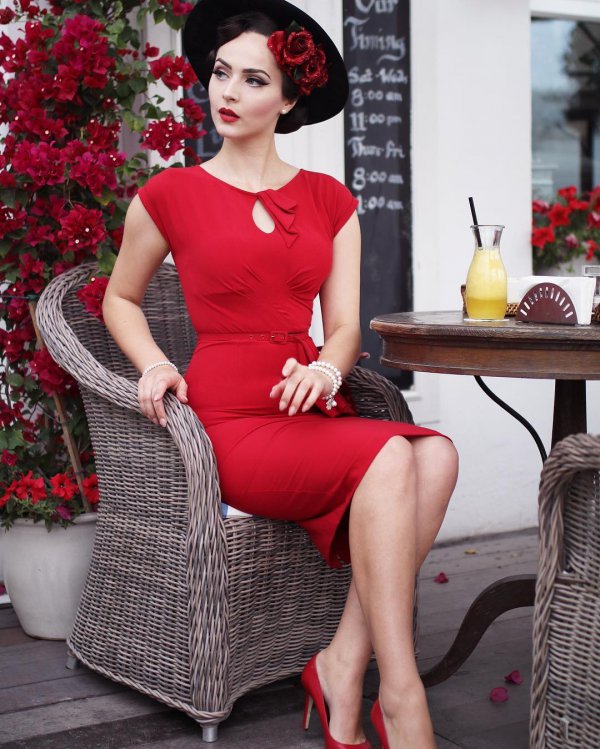 If you really want to show off your curves, you still can. Try wearing a dress like this one with a flower in your hair.
---
12

Pastel Pink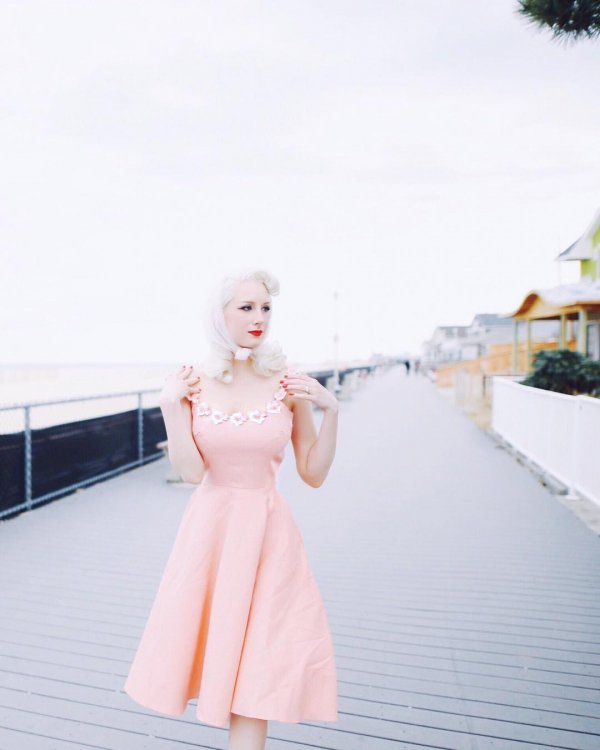 You don't have to wear a bright color, like red. You can try wearing pastel pink, too.
---
13

Floral Skirt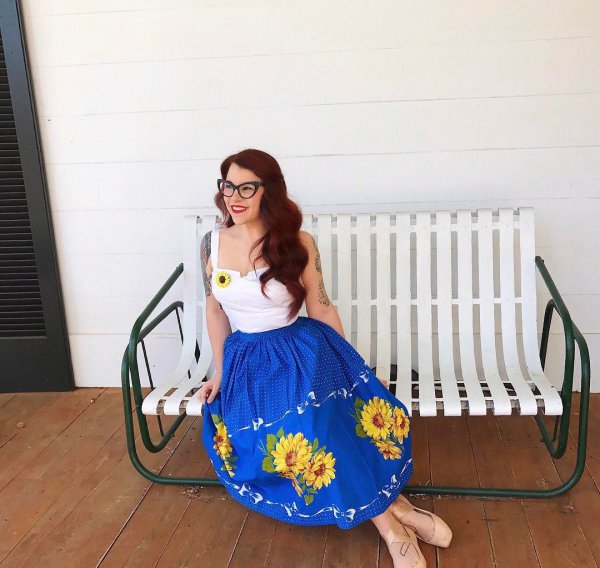 If you find a long skirt that has a floral pattern, then it'll be easier for you to look like you're from the 50s. Pair it with any solid shirt and you'll be done!
---
14

Picnic Skirt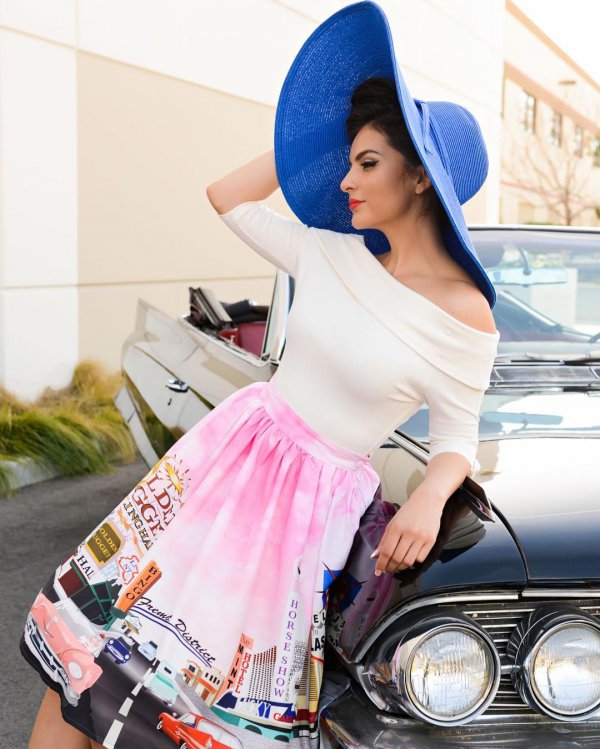 How adorable is this outfit? It'll work well in summer, when the weather is warmer.
---
15

Simple Dress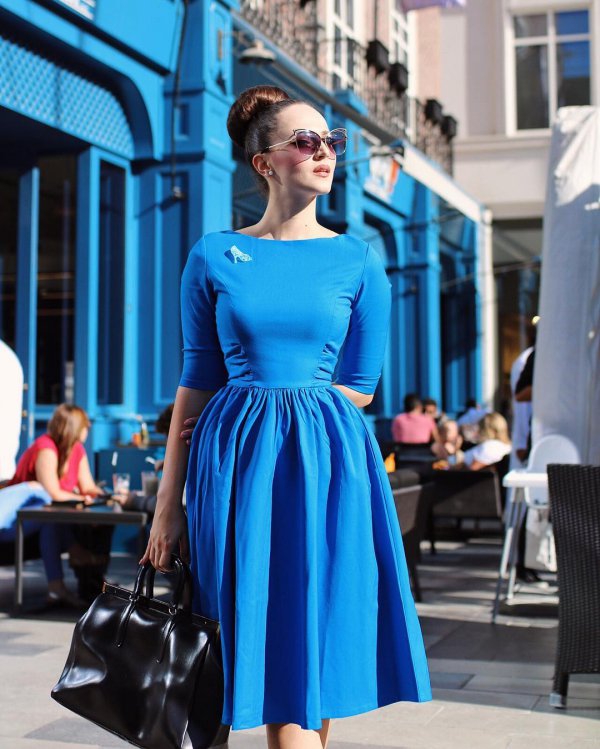 You could wear an outfit like this to work, but you could also wear it to a party. It's versatile.
---
16

Poodle Skirt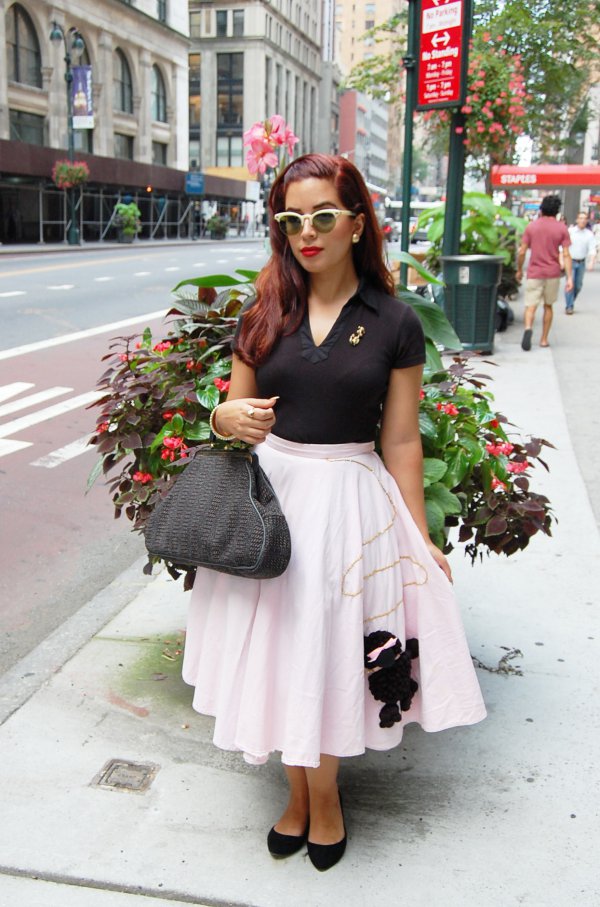 You can't forget about poodle skirts! Add a bow to your hair and some glasses to complete the look.
---
17

Pants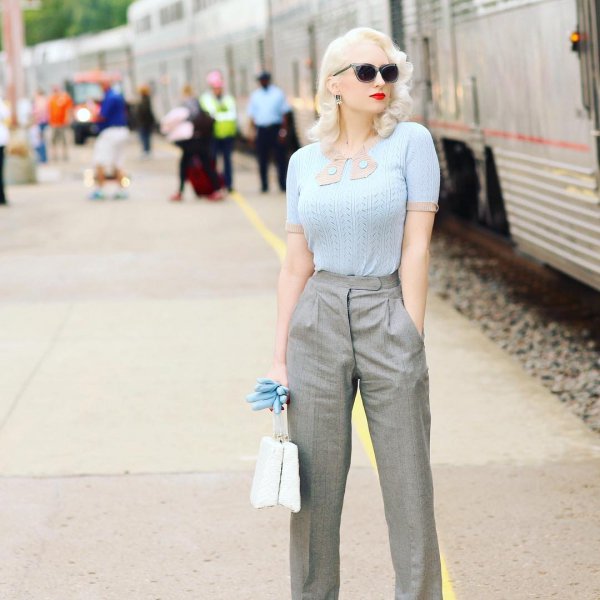 You don't have to stick to wearing dresses and skirts. You can pull off the 50s look while wearing pants, too.
Now you can use these ideas in order to create a 50s inspired outfit of your own. What's your favorite era of fashion?
---
Comments
Popular
Related
Recent