In every season, but especially during summer, I think that it's really important to fill your wardrobe with plenty of stylish skirts, so you'll always have some to choose from. I believe that a skirt is the most important and most versatile piece of clothing and, this summer, skirts are getting a lot of attention from the famous fashion brands. By wearing the perfect skirt you could easily feel more feminine, more elegant and also, this item can always get you out of trouble whenever you can't seem to find an outfit for a special occasion. If you want that every time you go out, all eyes to be on you, you can easily match a few stylish skirts with different tops or shirts and I'm pretty sure your presence won't pass unnoticed.
---
1

Pleated Skirts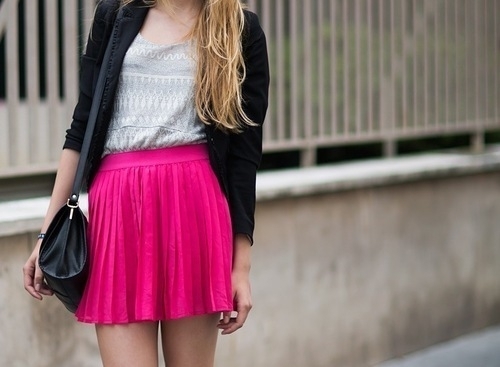 Pleated skirts, especially those made from soft fabrics in pastel shades, are of course among the most stylish skirts for this summer and I'm sure you can see why. This type of skirt will make you seem even more feminine and they'll offer you a much subtle type of sensuality. You can match a pleated skirt with a silk blouse or a shirt and don't forget about wearing high-heels with that outfit, especially if you are petite. You can always wear this type of skirt during the day and also, on a special night out; it's your choice!
---
2

Mini Skirts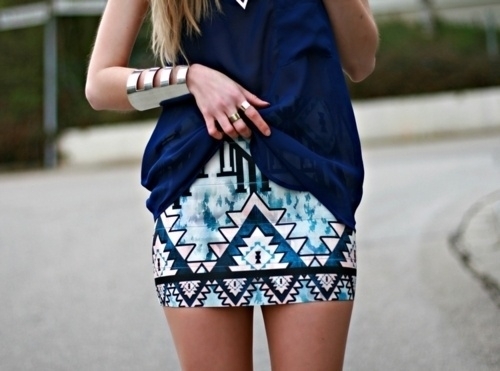 Mini-skirts have made a big come-back and this skirt is present in most fashion shows this season, although you can say that mini-skirts are never out of style. They can be classical, straight cut, even a bit retro, asymmetric, made from metallic fabrics, fringed, with ruffles or even with peplum. You can wear them with a masculine shirt for contrast or if you have a high waist mini-skirt, you can combine it with a crop top. You can also choose to wear a flowing over-sized blouse or sweater with a straight cut mini-skirt.
3

Flared Skirts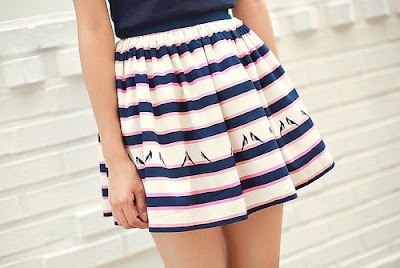 This stylish skirt also came back pretty fast in almost all fashion shows this summer. If you want to buy such a skirt you should pay very close attention to colors, because they are a bit difficult to match. This skirt will help you create the perfect day outfit that will get you out from the crowd. For a plus of attention and appreciation you can combine a black flared skirt with a neon colored blouse and a pair of high-heel shoes.
---
4

Lace Skirts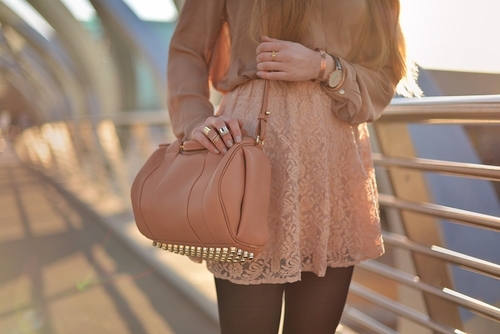 One of the other fashion's big best-sellers this season is the wonderful and extremely delicate lace skirt. You can choose to wear a black lace skirt and a blouse with over-sized shoulders or with shoulders accessorized with different bows, flowers or sequins and, surely all eyes will be on you. This type of skirt comes in every shapes and every length and if you're looking for something smart and chic, you can pick out a classic style lace skirt or a flattering A-line, but if you want to stay cool and comfortable you can choose a maxi or a flared lace skirt.
---
5

Neon Skirts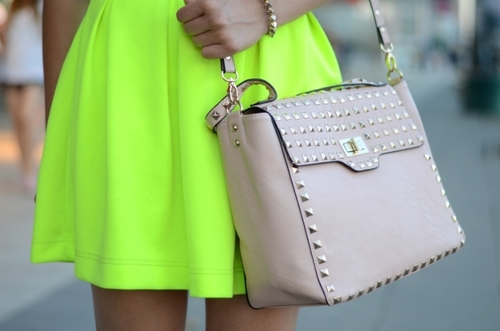 Tackle the brightest trend of this season and buy yourself a neon skirt! Yet, you must pay a lot of attention to the way you will match it! When you choose to wear the neon skirt, be careful, that your blouse should have a neutral color or it could even be black. Instead, you can play with the accessories you're wearing at that occasion. You can combine several bright colored bracelets with an over-sized necklace.
---
6

High Waisted Midi Skirts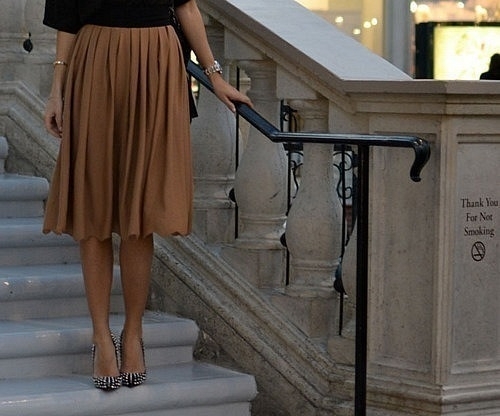 This summer, the high waisted midi skirt is a more elegant alternative to the basic mini skirt. This kind of skirt is really flattering to every figure and you can wear it at the office, on a night out, making you feel very comfortable at the same time. You can pair this form fitting skirt with crop tops for a sexy look or with loose flowing tops if you want to feel a little more elegant and if you want to express your sensuality.
---
7

Maxi Skirts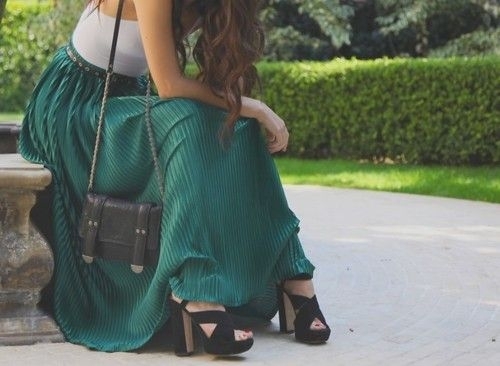 Maxi skirts are one of the favorite types of skirt that every woman chooses to wear in this hot season, especially during their trips because of all the comfort they provide. Big fashion brands like Chanel, Louis Vuitton or Rochas have reinvented this type of skirt by using different fabrics and apparently, the high waist is a must for this type of skirt too. This skirt can be worn in so many different styles! You can choose to wear an asymmetric maxi skirt, a straight-cut and a bit retro maxi skirt or even a pleated maxi skirt for a plus of elegance.
---
8

Mullet Skirts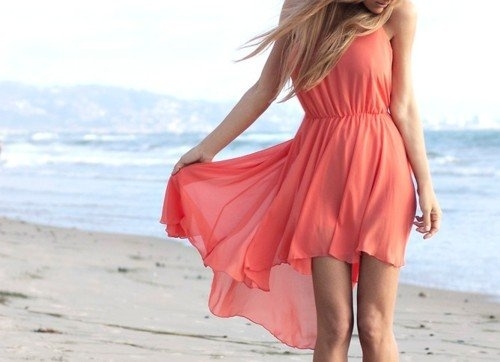 I absolutely adore mullet skirts (those skirts with a hem that is higher in front and side than in the back)! The longer and more floathy they are, the better! This skirt style has been given a variety of names by designers and by the press; the mullet skirts being also known as high-low skirts, asymmetrical skirts or even waterfall skirts. If you've ever been conflicted between choosing a mini-skirt or a maxi-skirt, then I'm sure you'll be smitten over this summer sexy skirt which was a big success last summer too!
---
9

Peplum Skirts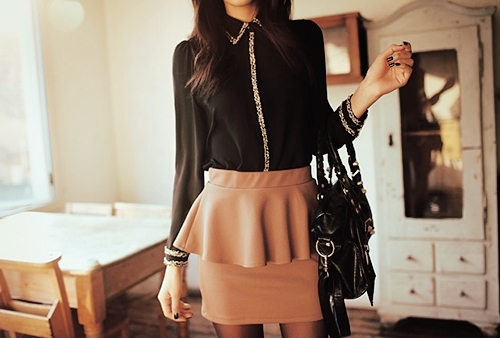 This is one of my favorite skirts ever! A peplum is a circle skirt, which is decorated with a pleat in the waist, this way, emphasizing the female body curves and making your waist much thinner and your hips much fuller. This type of skirt is truly flattering for every figure, it offers you always a mysterious sensuality and it can be easily matched with so many shirts, tops or blouses. Just enjoy it! I'm really glad it got back in trends since last summer!
Sometimes it's really hard for you to find the perfect skirt because there are so many different styles of skirts in trends this summer. Don't despair! Look at the bright side! Be glad that there are so many stylish skirts to choose from! I think it's really important to remember that there's no perfect body type and that each shape has its own advantages. You should show off your best assets and try to divert the attention from your areas of insecurity! What kind of skirts do you usually wear? What other skirts do you think should be back in trends this summer?
---
Comments
Popular
Related
Recent