I don't know about you, but one thing that I really look forward to when it's a new season is finding out about all the trends and hot new looks that I can take and make my own! Keep reading to find out our top picks for hot new looks for spring that you simply need to see 😍
---
1

Seeing Red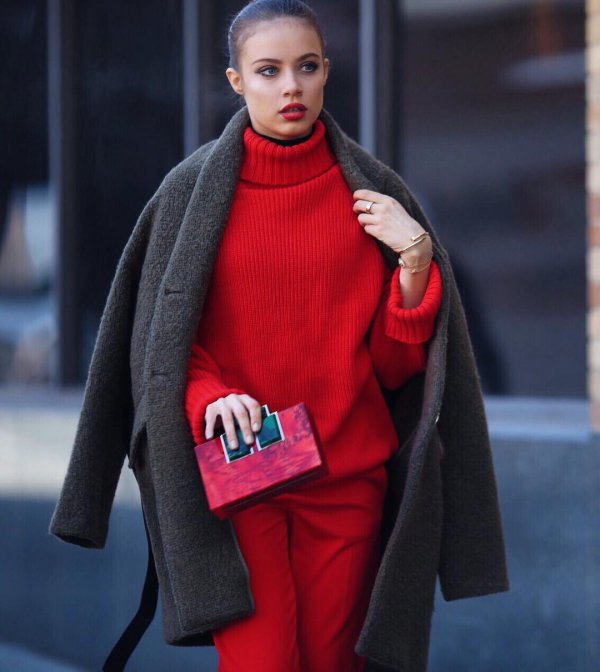 This spring is the time to turn your wardrobe bold, bright and fierce with an eye-catching vibrant red outfit like this. For extra points, pair it with a matching bag and contrasting outerwear.
---
2

Textbook Fashion
One thing we can look forward to about spring is wearing graphic or branded tees, since we're getting closer to braving bare arms for the first time in a while! Make the most of this look by picking yourself up a printed tee and pair with simple, casual jeans.
---
3

Modern Tapestry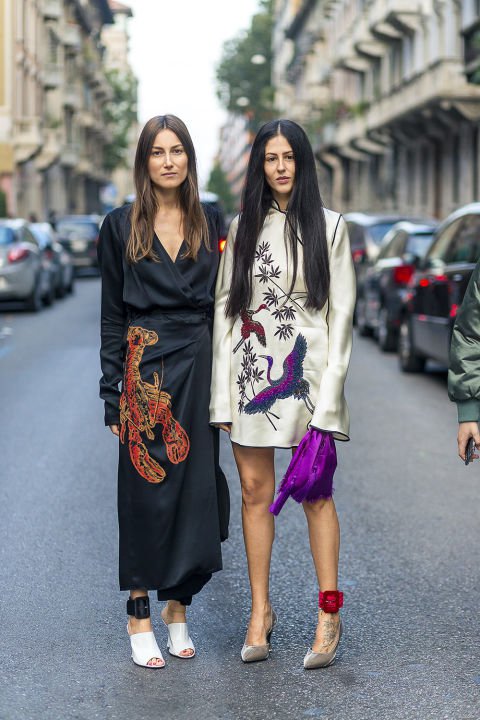 If there was one hot new look you might not have picked for spring, it would probably be this one. Nevertheless, we're totally getting into vintage-inspired dresses and long jackets in vibrant hues and patterns!
---
4

Babydoll Tops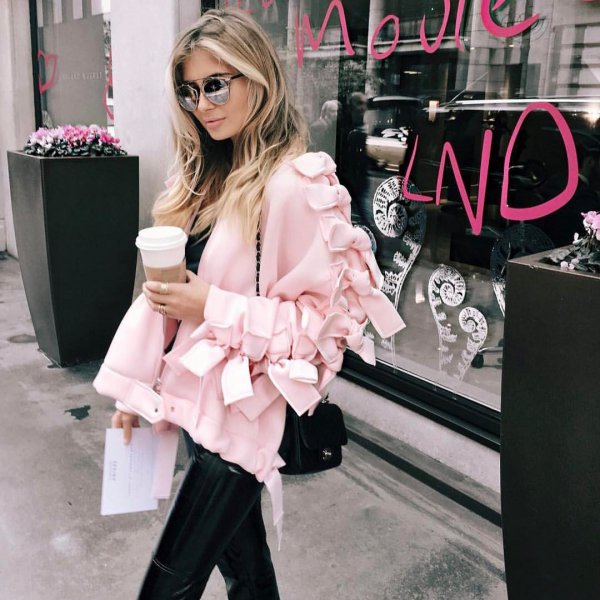 If you're all about the pink, the frilly and everything extra, we promise you're going to love this hot new look for spring 2017! This trend is best when paired with simple pants in a sleek black or a crisp white.
---
5

Gone with the Classics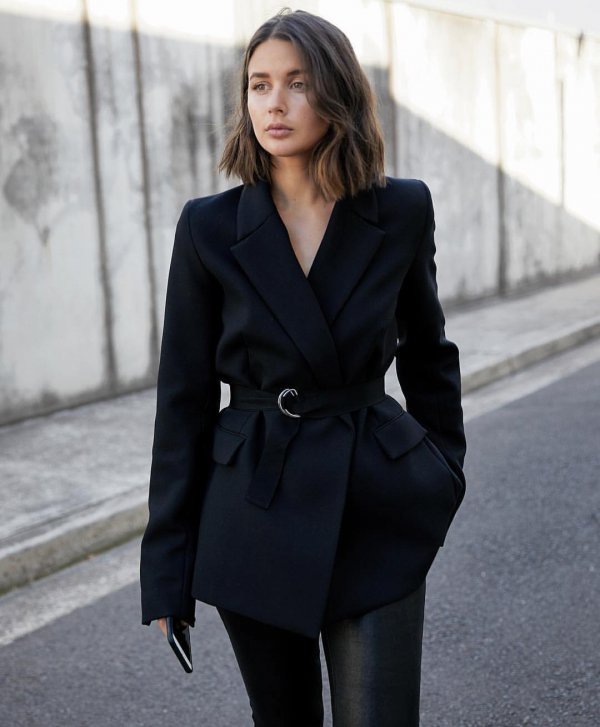 Classic pieces like these never go out of style, so make sure you get plenty of wear out of them this spring! Try a timeless black trench coat, cinched in at the waist for a stylish, modern take. Pair with simple black pants for a super sleek and polished outfit.
---
6

Shocking Pink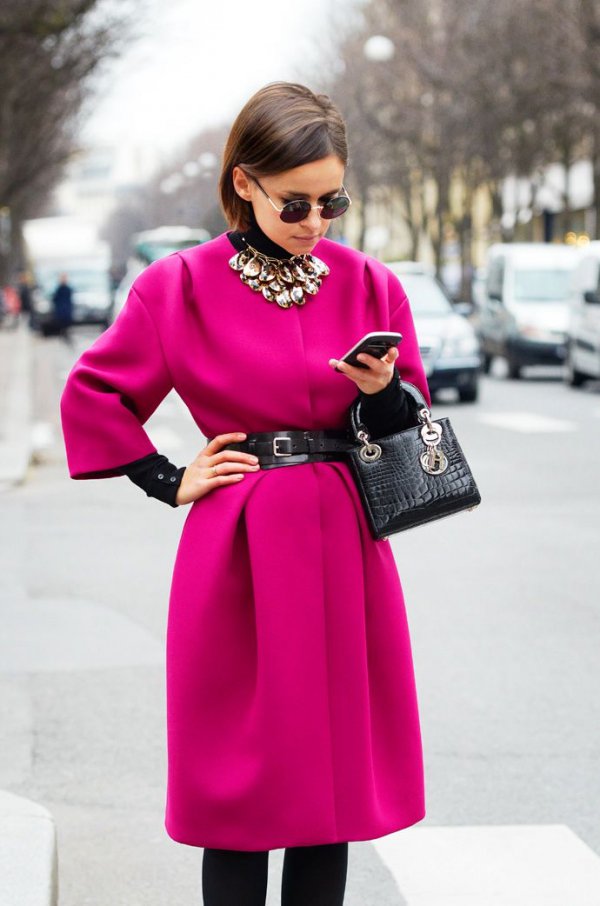 Stop traffic in a beautifully bright and bold outfit like this - screaming of both fun and femininity. For a great outfit combination, pair with some statement jewellery, such as a chunky necklace, and simple black accessories for the rest.
---
7

Oversized Shoulders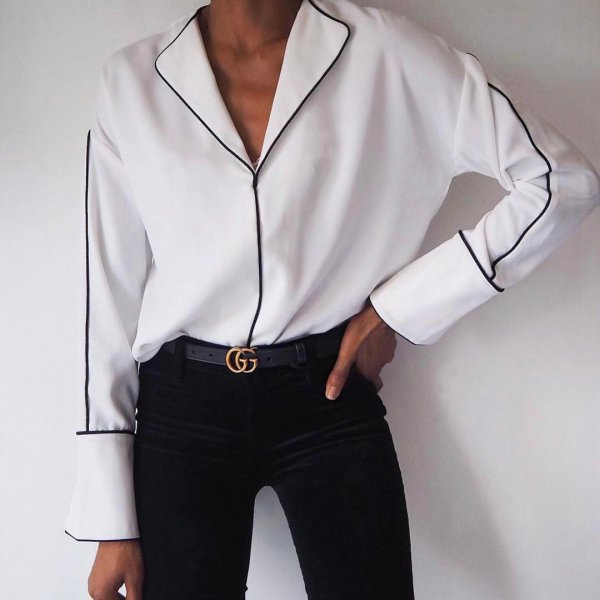 This might sound like a strange trend for spring, but we swear you can totally have a bit of fun with it and make it your own! If you like simplicity in an outfit, try an oversized shoulder style top or shirt in a crisp white and pair with a statement belt and plain black pants.
---
8

Flower Power
Although floral might not be a ground-breaking new trend for spring, it is a great excuse to wear all your favourite floral pieces, inspired by spring of course. Opt for a fun, flirty and feminine spring-inspired dress like this to make the most of this trend.
---
9

Trench Coats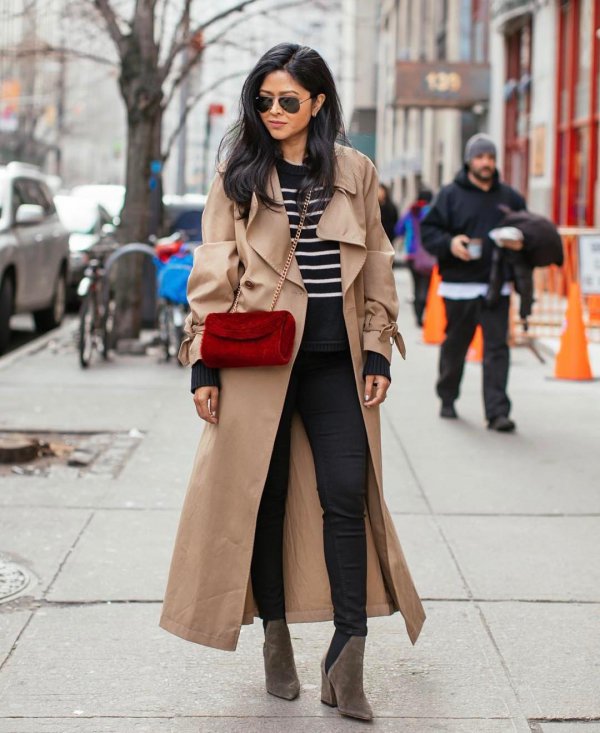 Spring might be here already, but there's bound to be a few chilly days to get through before we can make it to summer! For these times, try pairing a fairly lightweight trench coat with a statement bag and simple casual wear underneath.
---
10

Yellow Fever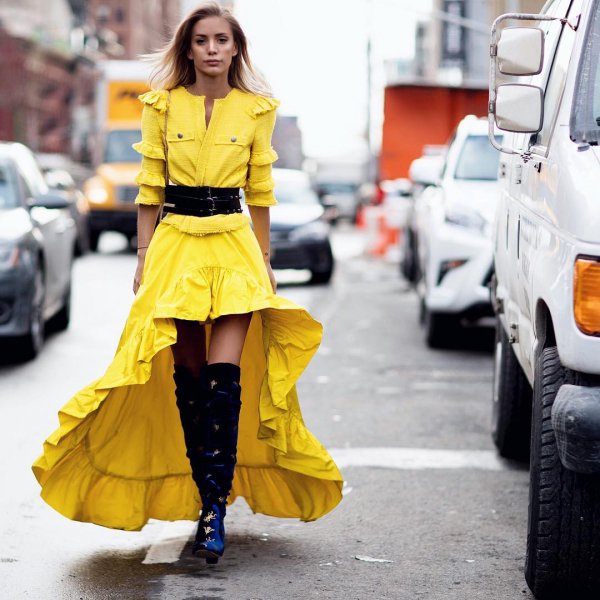 What better way to embrace the arrival of spring than by incorporating some super colourful and bright pieces in a cheerful yellow? Try pairing your fave yellow pieces with black accessories for a great colour contrast.
---
11

Underwear as Outerwear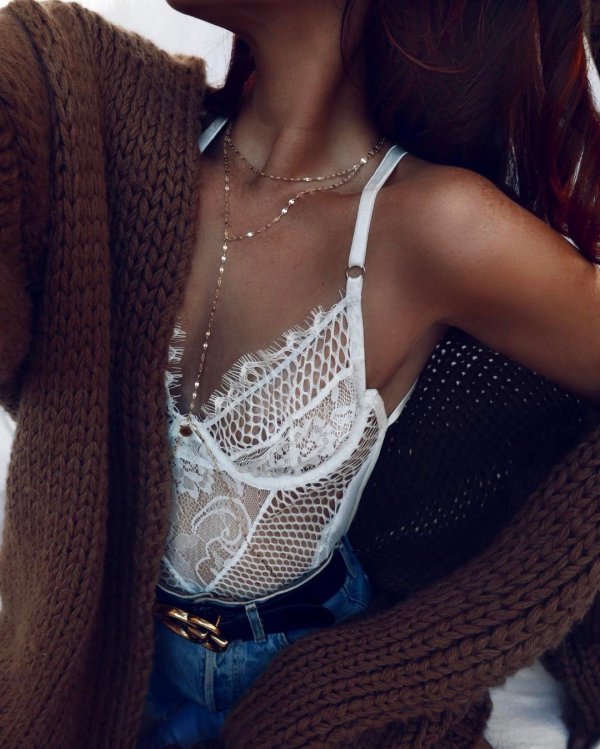 You might have thought pretty, lacey underwear was just for behind closed doors, but this new hot look is all about finding ways to wear lingerie-inspired underwear with casual wear such as cardigans or simple denim shorts. Alternatively, lace bodysuits with these combos are a great option for those who prefer not to reveal anything more!
More
---
Popular
Recent