The ways to get a pin up look I'm going to mention here are all about getting that retro-ish glamour without looking like you're on your way to a fancy-dress party or off to star in your own burlesque show. Brace yourself, pin up style fans, because pin up isn't just about being sexy. It's about being beautiful, too, and these following tips and ideas for ways to get a pin up look are going to help you nail it before you can spell Ava Gardner.
---
1

Slim Waist Tricks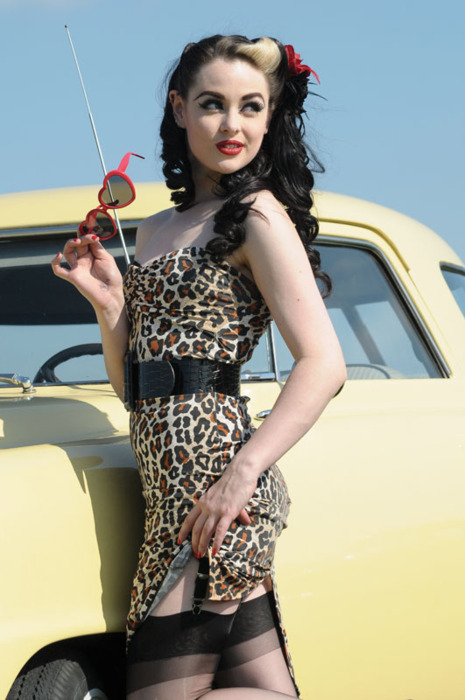 Pin up ladies used to sport some seriously lush curves or at least managed to feign them masterly! Stiff, constricting corsets were a huge hit back then, of course, but those are hardly the only ways to get a pin up look and they are revealed to be too bad for your health to even try. Opt for a few smart tricks instead – accent your waist with a skinny belt, opt for high-waist skirts and slim-fit tailored blazers, consider light shoulder padding as well as strategically placed folds that will make your figure seem more hourglass shape-like.
---
2

Red Lipstick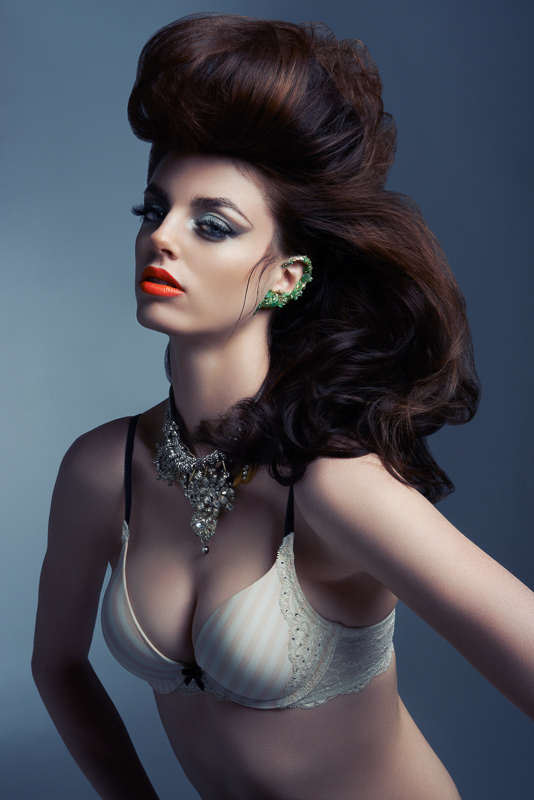 Lush sexy lips are always a welcome pin up look idea and a perfect choice if you simply can't imagine your life without a red lipstick. It will give a finishing touch to your black tie attire, making it even more glam yet can be used in number of other, less glam occasions as well. Famous ladies did reach for it quite often, counting on their favorite red, coral and vine shades to add class and sex appeal.
3

Victory Roll Inspired Hairstyle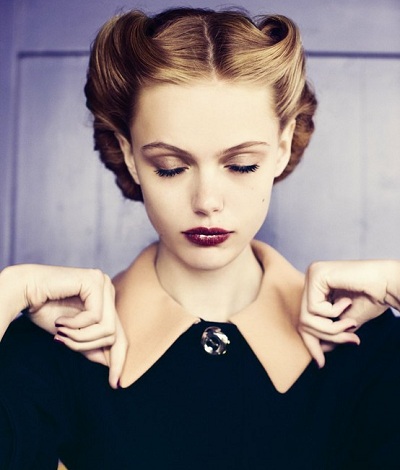 Ah but let's not forget this hot, highly sought after hairstyle! And what a way to get a pin up look, indeed! Take it from the Hollywood's finest –celebrities have been showing off a wide variety of victory roll-inspired hairstyles, each one better than the next. You don't have to top it off with a flower or spend hours pinning curls in place, simply part your hair to the side and lift the front, creating one or two larger rolls or a modern yet still kind of retro-ish swirl.
---
4

Winged Eyeliner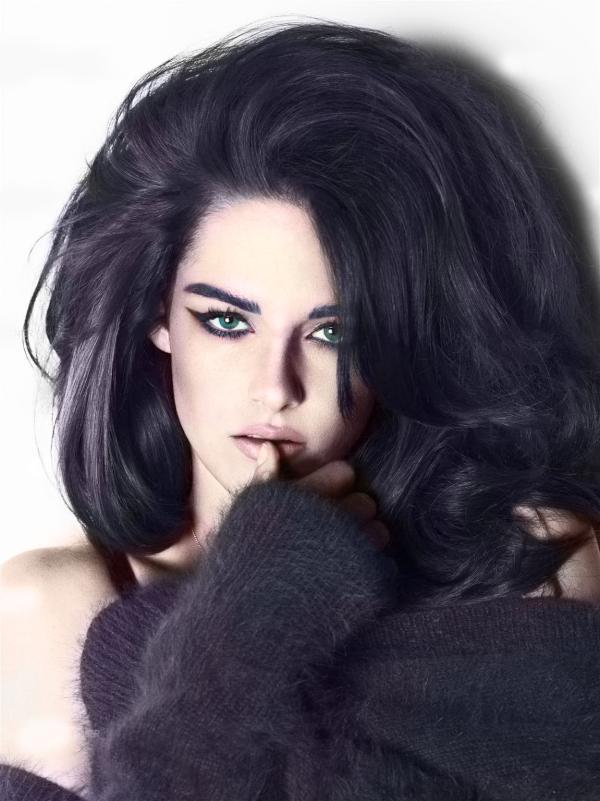 Bold red lips are often teamed with matching eye-makeup these days and, while that certainly isn't a bad look to go for, you might want to think about the good ole classic as well. After all, nothing will help you emulate a pin up look better than precise, cat-like eyeliner. Easy to do and rather undemanding, this simple yet oh-so-classy look is something you can fall back on in every occasion!
---
5

Long Legs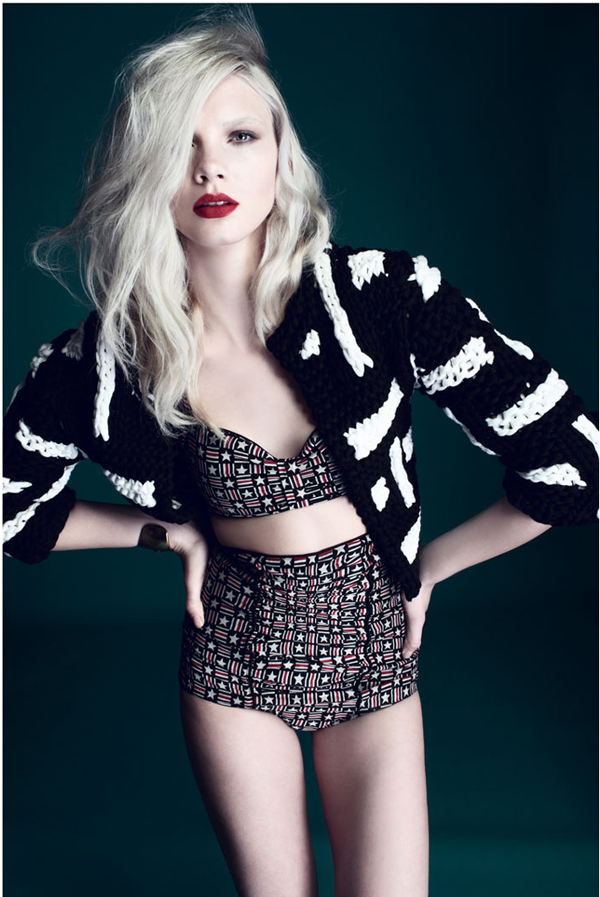 If there's one thing pin up ladies were famous for, it would have to be their long legs (in addition to a curvy, feminine figure, of course)! I would hate to believe they actually had better legs than we do today and am sure they simply knew how to present them better. High waist was one of their secrets for sure, thanks to its ability to add precious inches to the lower part of the body, creating that illusion of legs that stretch for miles. Give it a try – go for high-waist skirts and shorts instead of popular low rise ones, glam wide leg pants topped off with a skinny belt or, should you wish for something totally glamorous, try long gowns with a sexy thigh-high slit.
---
6

Cuban Heel Stockings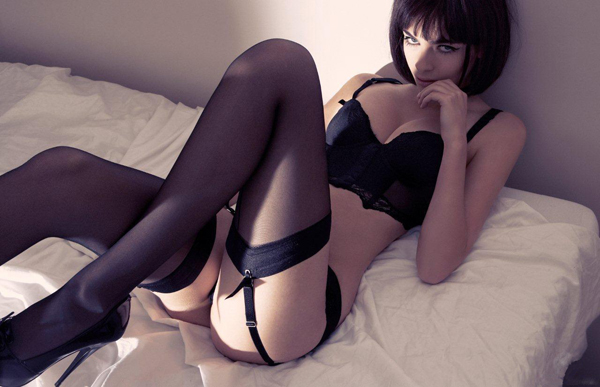 Speaking of pin up look ideas you can use to add a touch of sexiness and vintage glamour into your everyday life – how about those interesting back-seam stockings pin up ladies were so fond of? Sheer black or grey will match every outfit and you can also buy them as pantyhose nowadays, just in case you're not particularly fond of stockings.
---
7

Accessorize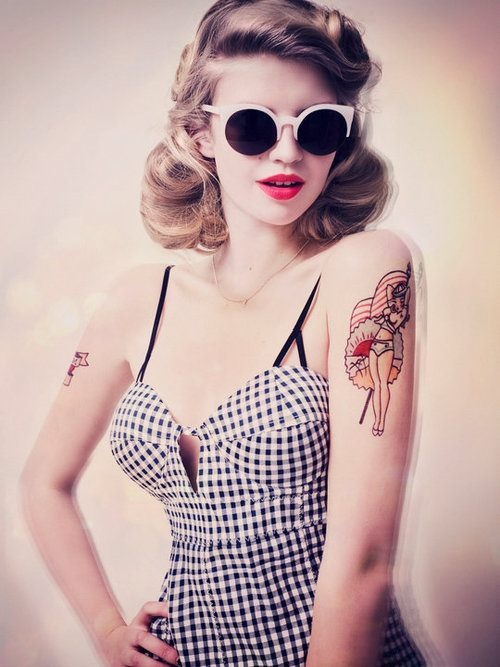 Ladies used to put a lot of attention into their accessories back in the forties and fifties, using everything from hats and scarves to brooches and hair accessories to put a finishing touch on their outfit. And let's not forget gloves and oversized shades either! Take notes, girlies! All of these are still both useful and on trend, meaning that you should definitely consider them as an option.
Which way to get a pin up look do you prefer? Is it makeup, carefully blended fashion, silhouette-shaping tricks or something else?
---
Comments
Popular
Related
Recent