Are you searching for ways to look sexy but elegant? It is possible to combine both; the key is to suggest rather than show. Stars of the '40s are good inspiration, with their classic elegance. People in the '40s and '50s wouldn't have dreamed of going outside without hat and gloves. It just wasn't considered appropriate, so everyone looked smart. So steal their style and try these easy ways to look sexy but elegant …
---
1

Heels

One of the best ways to look sexy but elegant is by wearing a pair of heels. The higher the better is definitely not true if you want to look elegant. Choose a pair of heels that give you that extra boost, but don't put you at risk of breaking your ankle! 1.5-3" is quite sufficient.
2

Chignon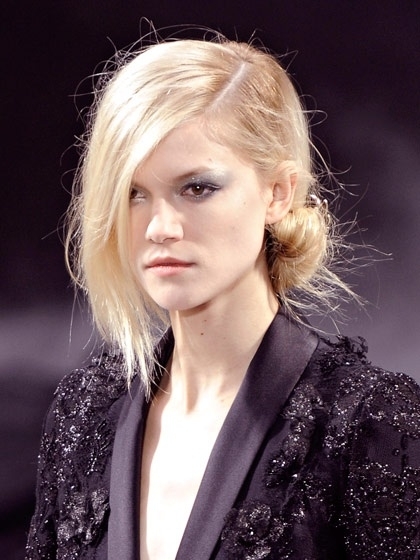 If your hair is long enough, putting it into a chignon looks very chic. It's actually quite easy to do. A chignon is basically a bun, but is worn low down, most typically at the nape of the neck. It looks very stylish for a formal occasion; just practise a couple of times to get the idea.
---
3

Gloves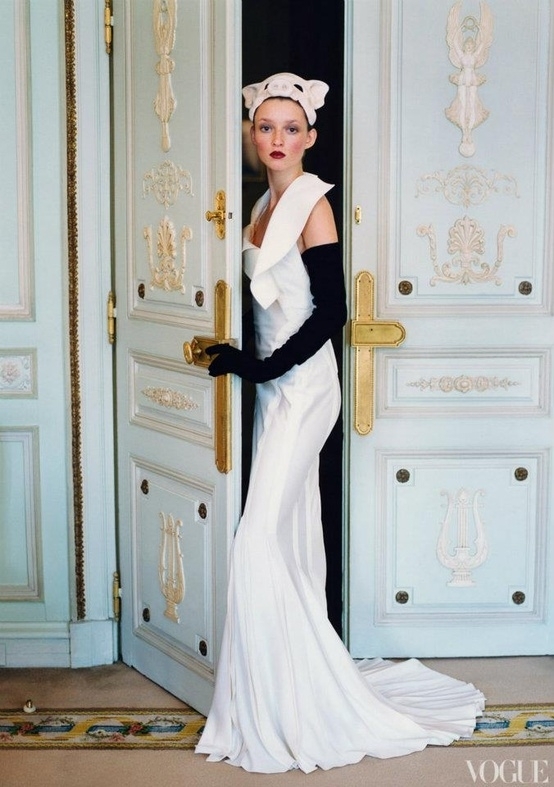 Gloves add a beautiful elegant touch to an outfit. Of course they should be leather, suede or velvet. Woolly gloves aren't remotely sexy! Gloves also look lovely as part of a bridal outfit for a winter wedding. They also help protect your hands from the elements; there's nothing elegant about tanned or sun-damaged skin.
---
4

Pencil Skirt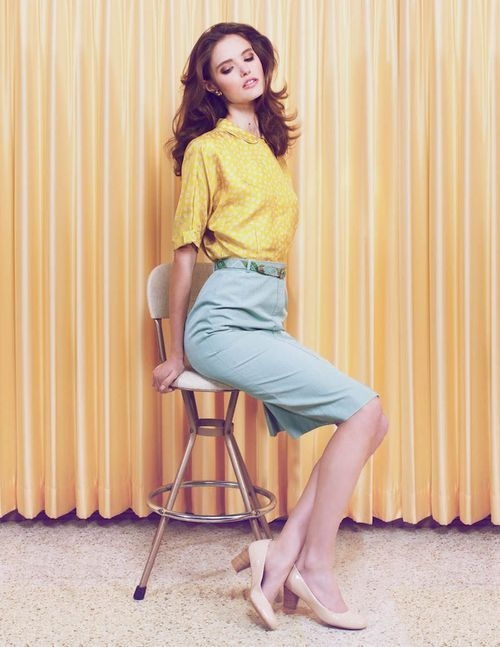 The pencil skirt is a must for an elegant look. It's very ladylike and classic, with a simple elegance that never dates. Think of Dita von Teese, who echoes the style of earlier decades and often dresses in pencil skirts. The skirt should be fitted but give you enough room to move.
---
5

Red Lipstick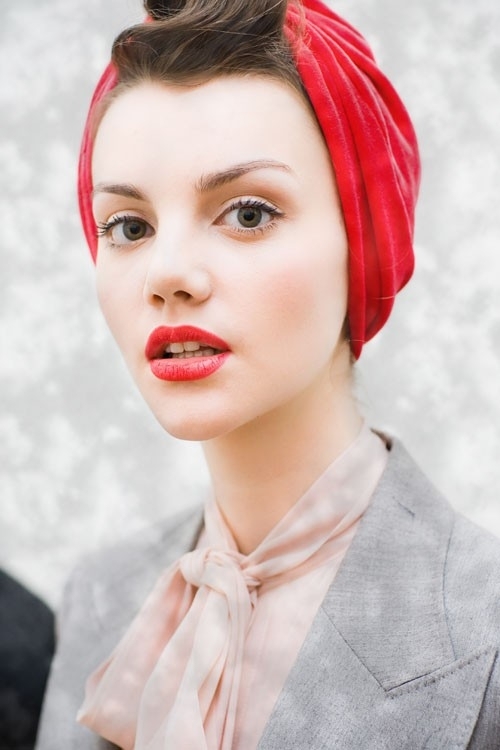 Nothing screams sexy but elegant like red lipstick. It looks absolutely wonderful with a black dress. There's a reason why the latter is forever popular, as its simplicity allows you to add drama with a stunning red lipstick. Wear it with confidence; you may think red doesn't suit you, but there is a shade to make every woman look gorgeous.
---
6

Stockings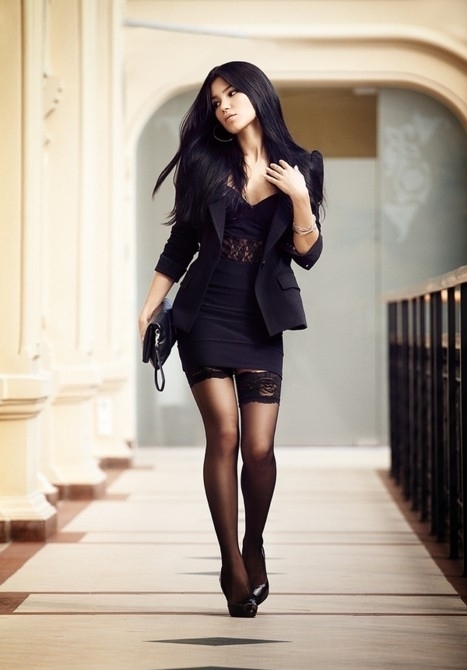 For a truly elegant outfit you should wear stockings. Even if nobody is going to see them, stockings make you feel different. Hose just don't have the same effect. Of course, stockings should be sheer - and do make sure there are no ladders or holes in them! It's best to carry a spare pair so that you can change them if you need to.
---
7

Hat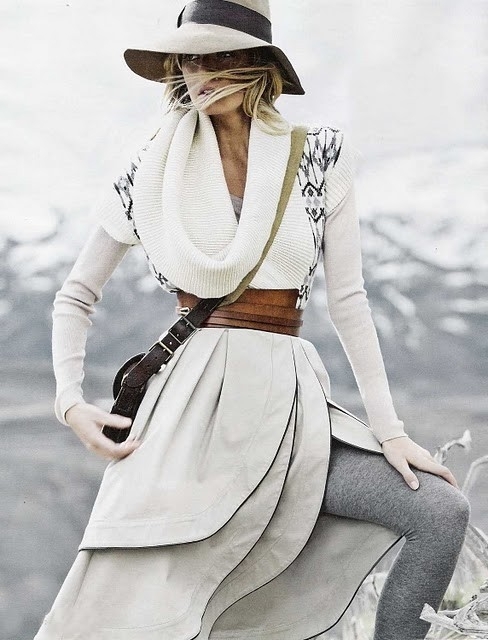 I love hats! Find the perfect one and you'll look fabulous. A hat finishes off an outfit beautifully and makes you look very elegant. It has to be worn at the right angle of course. Add a hatpin to keep your hat in place, so that the wind doesn't carry it off.
---
8

Clutch Bag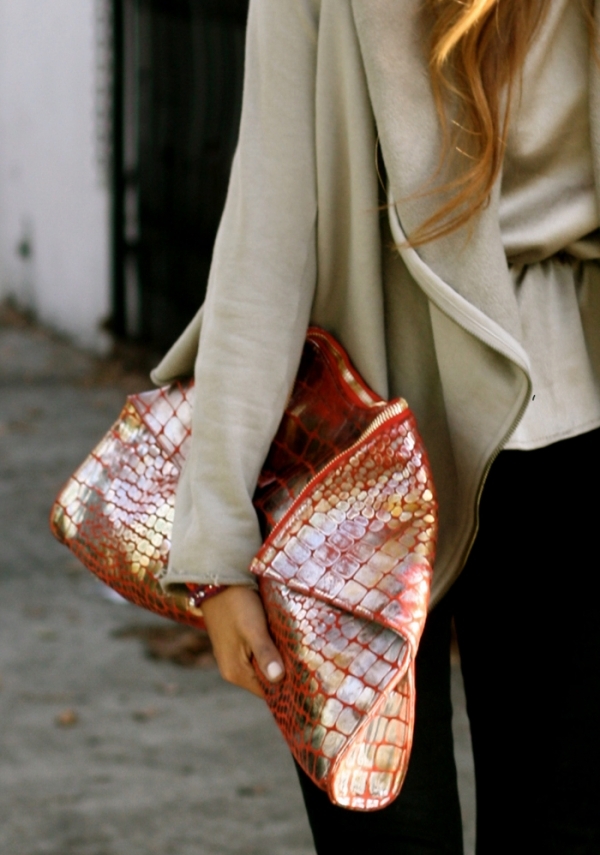 The clutch bag is another classic that will add a chic touch to your outfit. Many of us carry a massive bag, which doesn't look quite so elegant as a small, shapely clutch. So pare down your belongings - you don't need to carry that much with you - and stick to a small classic bag, perhaps one with a jewelled clasp.
An elegant woman knows that she doesn't need to show much flesh to be sexy. Cover up, as less is definitely more in this case. Go for smart accessories, make sure that you are well groomed and keep it simple. Who do you consider to be the most elegant women?
---
Comments
Popular
Related
Recent