One of my favorite spring and summer 2013 trends is floral print, but sometimes it's hard to find ways to wear floral print. I've recently found some amazing ways to wear floral print and I would definitely recommend you try them!
---
1

Fancy Footwear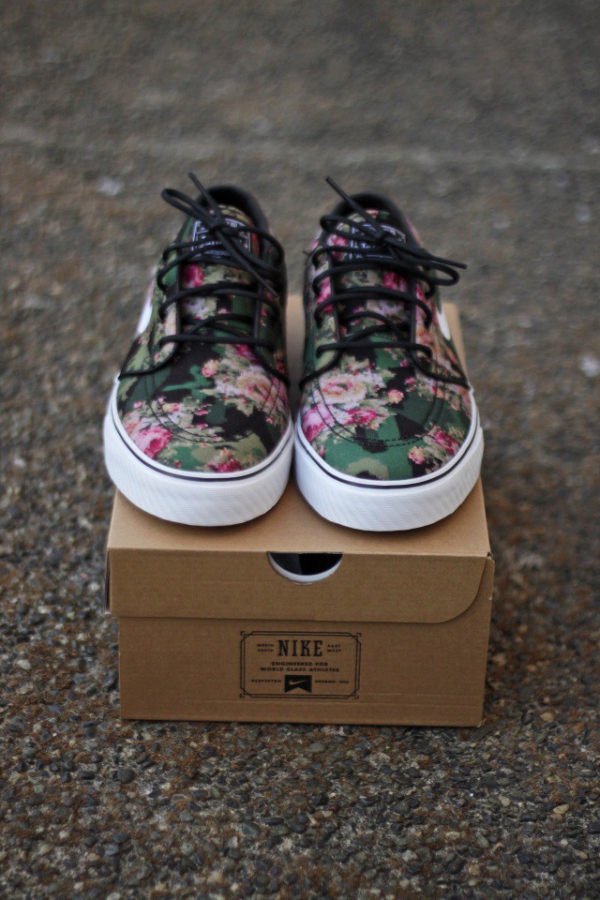 One of my favorite ways to wear floral print is on my footwear. Recently I bought a pair of floral print boots and they add a tasteful touch to every outfit. Floral footwear can truly dress up, or dress down, a look depending on the shoe. One brand that has truly embraced floral footwear is Keds. Check them out if you want to ease into the fancy floral footwear ways.
---
2

Beautiful Bags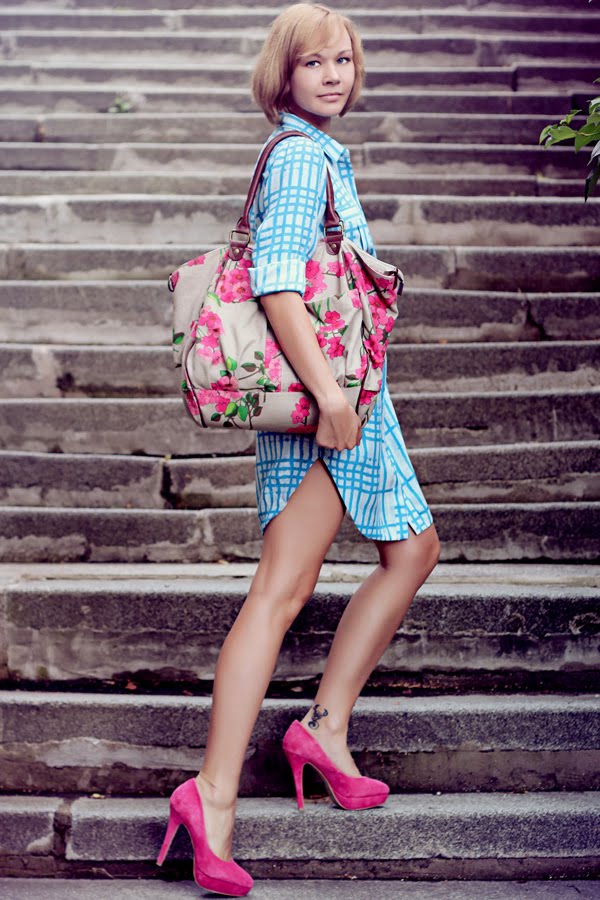 Ladies, many of us love our handbags and believe it or not, a floral print bag is one of the easiest ways to wear floral print this season. If you have a simple maxi dress on, pair it with sandals, and a floral print bag, and you'll stay on trend and keep cool. Some of the cutest floral bags I've seen this season are being sold at Forever21 and H&M.
---
3

Jazzy Jeans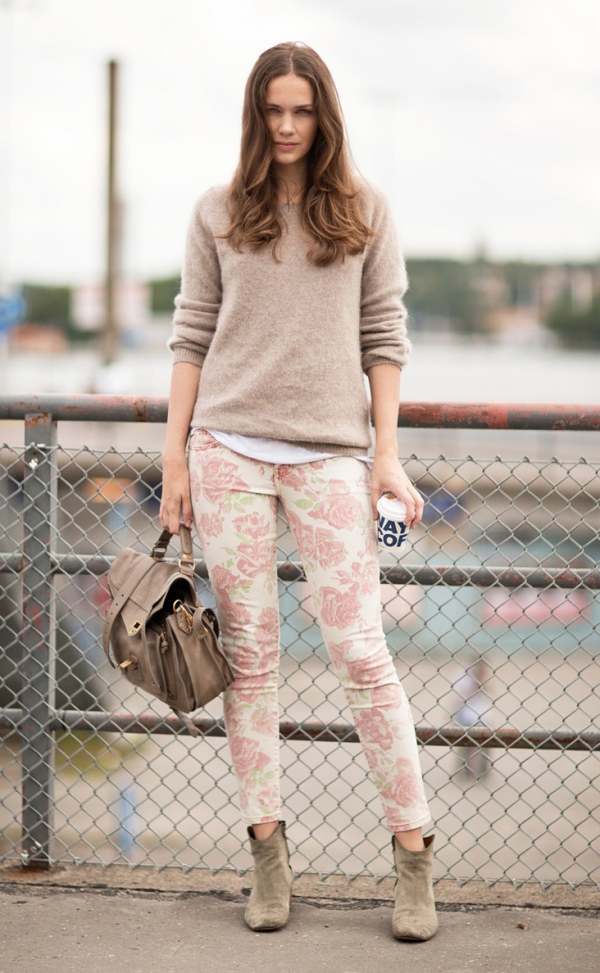 I know that I don't really care for jeans in the summer, but wearing jeans is another one of the easy ways to wear floral print. A pair of floral print jeans, paired with a plain top, is the simplest and one of the cutest ways to stay on trend. Floral print jeans are sold everywhere, so if you're looking for a specific pair, stick with a brand you know and then go from there.
---
4

Nice Nails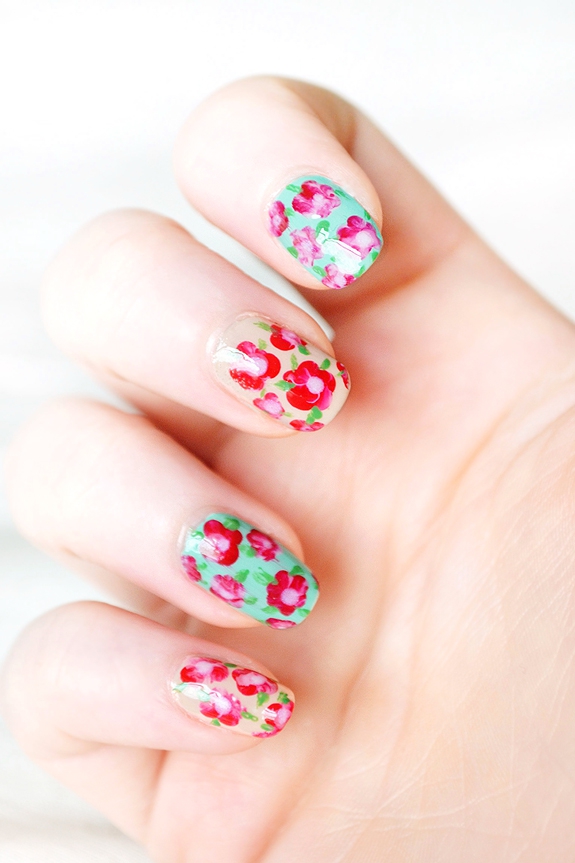 If you're a person who isn't comfortable with the bold statements of floral print just yet, you can ease your way into another one of the fun ways to wear floral print: nail art. Sally Hansen's stick on nail polish is the way to go in this case.
---
5

Bold Blazers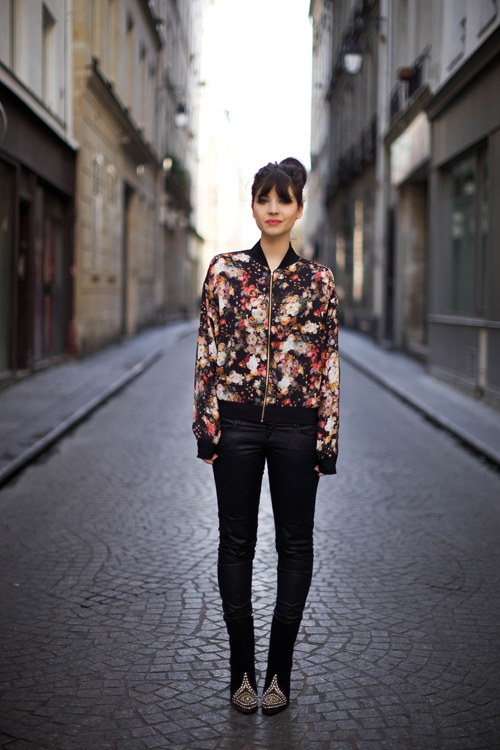 My favorite piece of clothing is probably a blazer, and adding floral print blazers to any outfit is just another one of the fabulous ways to wear floral print. Having a simple outfit on like shorts and a shirt can be dressed up by adding a floral print blazer. Floral print blazers can be found anywhere.
---
6

Funky 'N Fun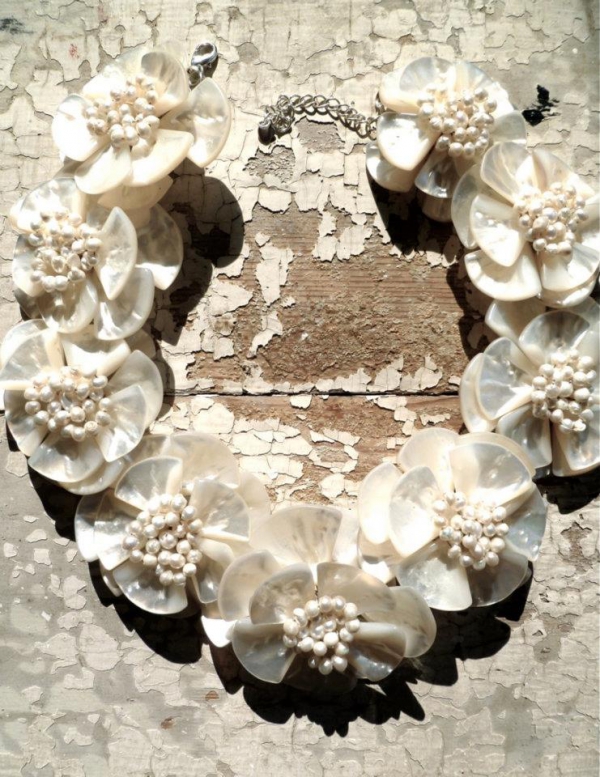 Everyone knows I love my jewelry, so when thinking of ways to wear floral print I definitely recommend wearing jewelry. A pair of flower earrings and a simple flower necklace adds a sweet and soft touch to any outfit. Places like Claire's and Icing are completely on board with the floral print jewelry trend, so if you get a chance, just check them out.
---
7

Soft Skirts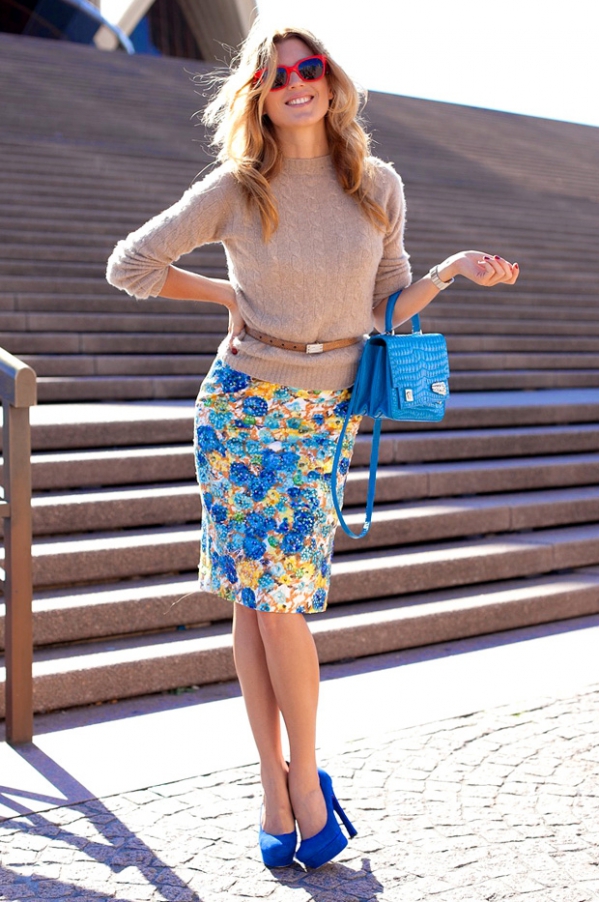 Simple and soft skirts are just quick ways to wear floral print. Throwing on a simple maxi or skater skirt that has a floral print pattern makes the trend ease to achieve.
---
8

Tasteful Tops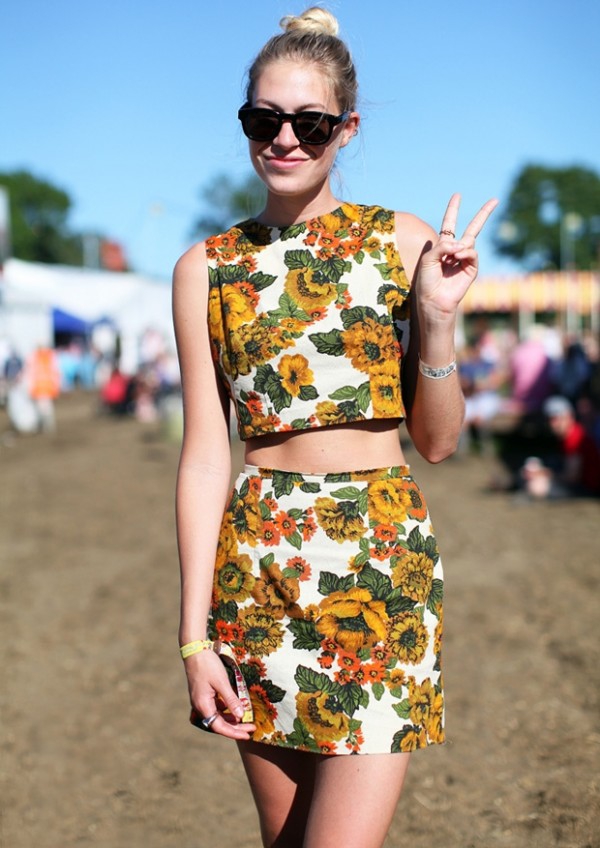 Another one of the creative ways to wear floral print is by incorporating it in your tops. There are tons of brands that make floral print tops and you can take the tops and pair them with solid bottoms. One of my favorite things about floral print tops is that they come in different styles. I love wearing my floral peplum top with solid colorful skinnies.
---
9

Flowing Florals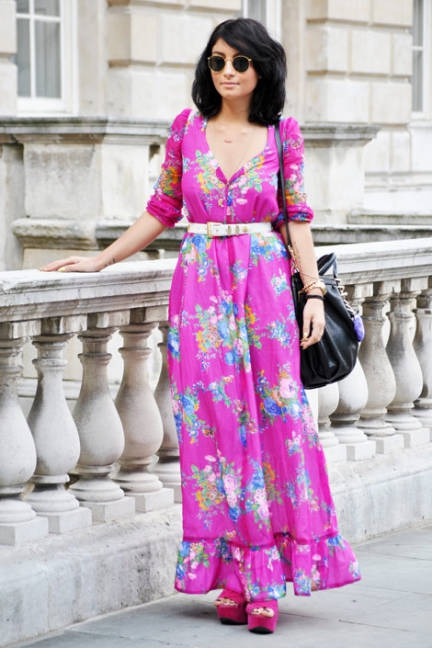 Floral print dresses are honestly one of the easiest ways to wear floral print. I see these dresses everywhere, and they are styled in the cutest ways. Take a gander into local stores and boutiques; they always have the best in my opinion!
---
10

Simply Stated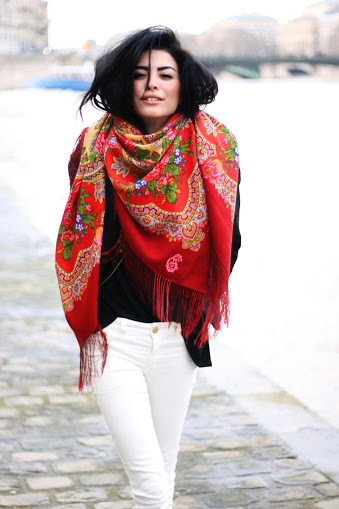 Headbands and scarves are some of the most festive ways to wear floral print. These accessories add a little sass, and a lot of fun to a simple outfit. You can find these accessories in any department store; my favorite place to look for these two items is actually in the girl's department.
---
11

Flirty 'N' Fun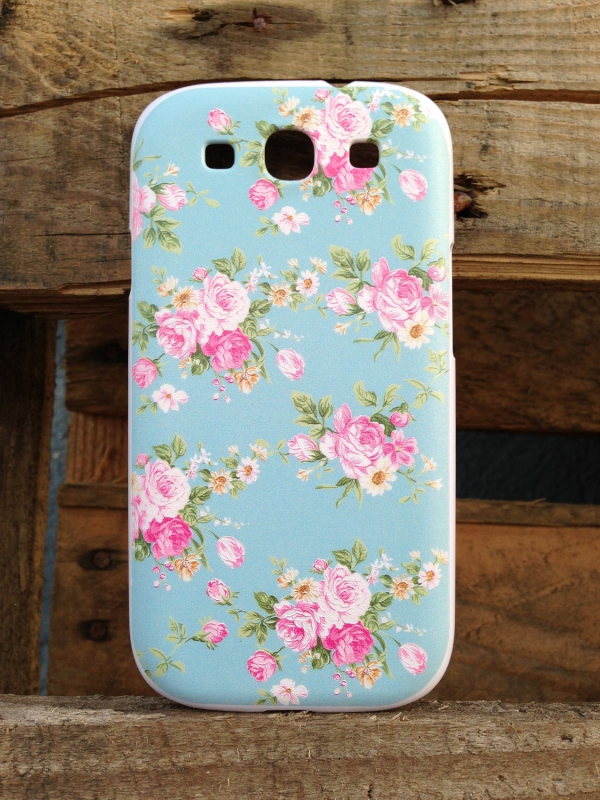 I have an array of phone cases, and buying a floral print case is just one of my final ways to wear floral print. Whenever I'm out I manage to always see at least one phone case that I want. Recently I've seen tons of floral cases and I'm absolutely loving the Lily Pulitzer cases. If you want to splurge on the perfect phone case, let it be floral print as well!
Even when I'm not trying, I manage to stay in with the floral print trend. Another way you can embrace the trend is by wearing lace and that's always a classic! I cannot rave enough about how much I love this trend for summer. What's your favorite summer trend?
More
Comments
Popular
Recent