I adore the geek chic look, mainly because I myself am a total geek, but have totally been chic from birth. I've been geek chic out the womb, yo. (As you can tell by such statements, I am clearly more "geek" than "chic.") But anyway! The style is all the rage right now, so I thought I'd help with some tips and techniques for pulling off geek chic style!
---
1

Geek Chic Glasses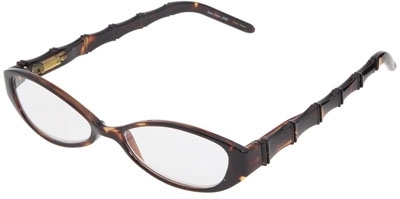 Price: $28.00 at zappos.com
One of the best techniques for pulling off geek chic involves the simple addition of the appropriate glasses. If you already wear glasses, you're pretty much golden. If not, don't worry – you hardly need a prescription! For that matter, if your real glasses aren't geek chic enough, you can pop in your contacts and buy yourself some awesome fake frames.
---
2

Ties

Price: $10.76 at us.asos.com
Oh, ties. I adore ties. I wear them all the time. The best thing you can do is find yourself a skinny tie with a rocking design. I have a black tie with hot pink polka dots, for example, as well as red and black stripes, and white and black checks. Talk to me, ladies, I am your Tie Queen, I can show you the knot. Or something.
Trendinig Stories
More Stories ...
3

Argyle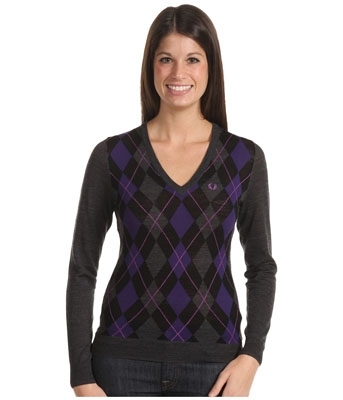 Price: $76.80 at zappos.com
Of all the techniques for pulling off geek chic, wearing argyle is one of my favorite. I love this design, and it's intensely popular right now, so you can easily find tons of cute sweaters, shirts, and socks. Go with bright colors, because remember – the "chic" part is just as important as the "geek" part.
---
4

Funny Tees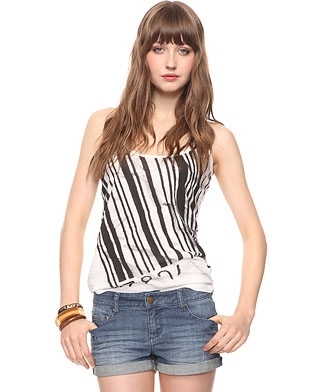 Price: $10.90 at forever21.com
You can be a geek without looking like one. A sure fire way to do this involves wearing tee shirts that have geeky pictures or statements on them. You can get computer sayings, shirts with l33t sp33k, or anything like that. They can be slightly ironic as well, which is always fun.
---
5

Knee Highs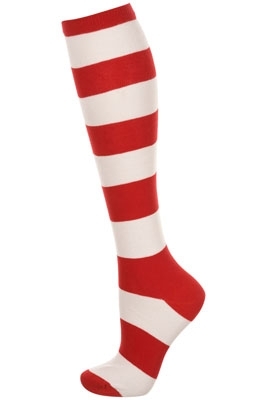 Price: $15.00 at us.topshop.com
Chic geeks can totally wear skirts. However, you've got to pair it with some knee highs, because it will look cuter than kittens. Honestly, a pair of knee highs that contrasts with but still complements your outfit will take you very far. I happened to have found some on my quest for adorable socks, by the way.
---
6

Accessories

Price: $64.99 at modcloth.com
I cannot talk about any of the tricks and techniques for pulling off geek chic without discussing the importance of accessories. You have to accessorize, it doesn't even matter where or how you do it. Throw on a Super Mario backpack, some leggings or arm warmers, get some outrageous jewelry, and you're good to go. And yes, Hello Kitty works as well.
---
7

Classy but Casual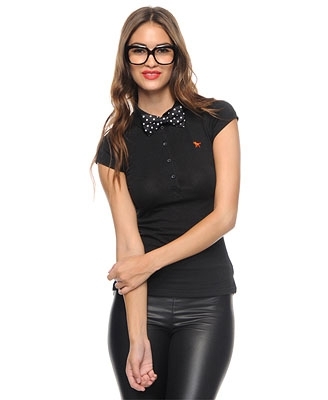 Price: $5.50 at forever21.com
The essence of geek chic involves being classy but casual. If you wear a polo shirt, layer a tee shirt over it. If you wear a tie, pull it loose, make sure your shirt has some buttons undone (not for cleavage bearing purpose, but so you look adorably rumpled), wear a skirt over your jeans, or wear a cute, pretty blouse with your favorite, battered jeans. Mix it up!
---
8

High Tops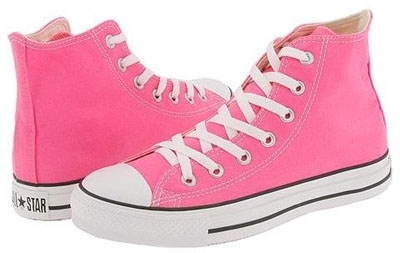 Price: $45.00 at zappos.com
Finally, we come down to shoes. High tops are geek chic. The end. But seriously, while lots of shoes can work with this trend, these are the end all, be all – and with so many cute styles out now, from so many different designers, you really can't go wrong with this look.
I adore the geek chic trend. I was wearing it before I even realized it was a trend, because that's just the essence of my personal style. I hope you found these techniques for pulling off geek chic helpful. What do you think of this style?
---
Comments
Popular
Related
Recent