Whether faux or real, motorcycle, or girly there are so many ways to wear your leather jacket. Add that final layering piece to almost any outfit for comfort, style, and to rock that tough girl attitude. Leather jackets can be so personal and true to your style! Your favorite leather jackets are available in a variety of colors, fits, and with unique details. I find that a leather jacket should definitely be one of those fashion splurges, because it will be a good quality item that you will forever cherish. Spendy or not, these seven ways to wear your leather jacket will be your favorite item in your closet.
---
1

Play with Proportions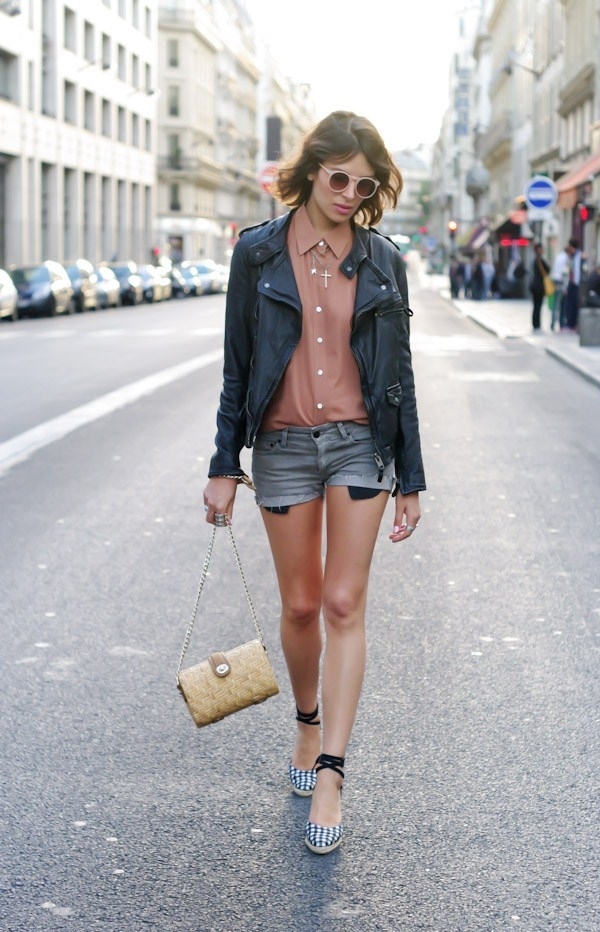 Wear your leather jacket with shorts and ankle booties, or with skinny pants and a crop top. Playing with proportions can make you look slimmer. Even better, if you own a cropped jacket to pair with a long tee and leggings. Try different combinations of skirts, cropped pants, and oversized sweaters as one of the ways to wear your leather jacket.
---
2

Make It Ladylike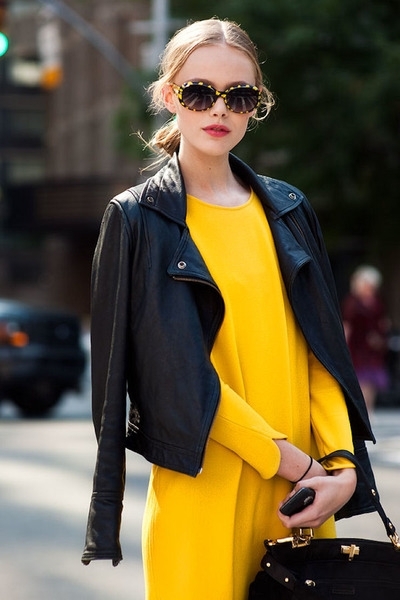 Wear a pretty dress under your leather jacket for a sweet and sultry look. Wearing it over a feminine piece makes it look unexpected, but put together. Pair it with a maxi dress for a chic update to an existing piece, or wear with a short lace dress for the ultimate sexy leather and lace combo.
3

Create Texture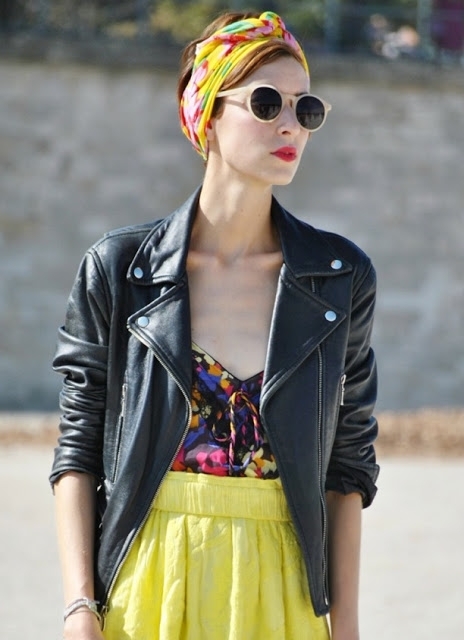 Adding pieces that have texture like silk scarves, knit dresses, and chunky jewelry are a trendy way to add something extra to your leather. If you want an edgy look, try a cute turban, a studded tee, or layer all of your jewelry! Mixing textures is a beautiful way to make your ensemble look interesting and stylish.
---
4

The Little Black Dress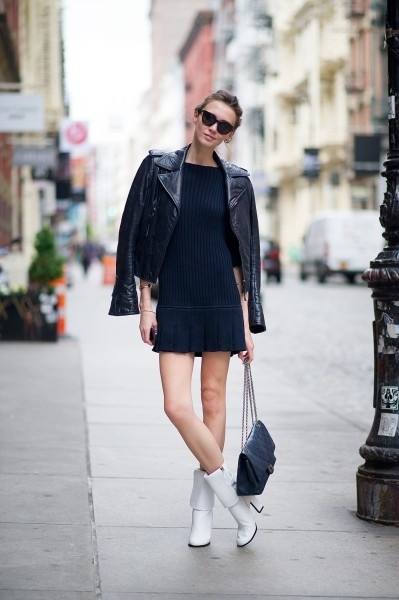 Wearing your favorite LBD with your leather jacket is a win-win! There is nothing more stylish and classic than these two pieces together for an occasion or just for casual happy hour. If you have a different color leather jacket, please adorn over all black! My favorite colors in leather are red, cognac, and grey. Mix and match these colors all season long for something different.
---
5

Pair with Prints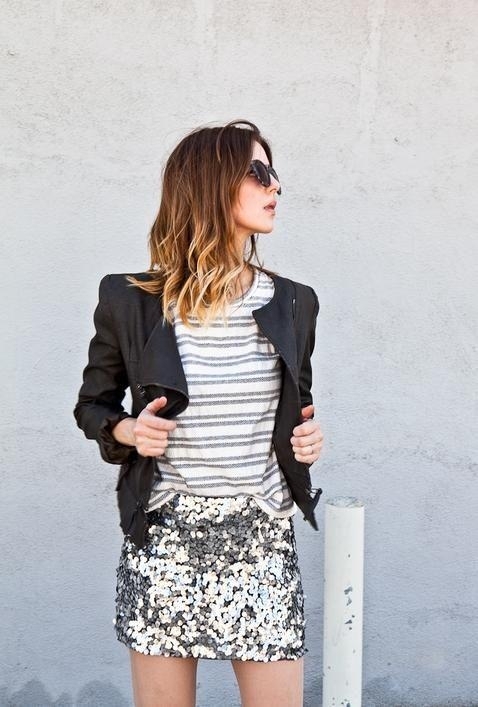 Picking prints to wear can reflect your personality and mood. Add your favorite leather jacket to your favorite print and you are ready to go! Not sure about a super bold or over the top print? Wear with your leather jacket to make it more low key, but still fun and brave. Leopard print, stripes, and florals are also chic and stunning with leather.
---
6

Underneath Lingerie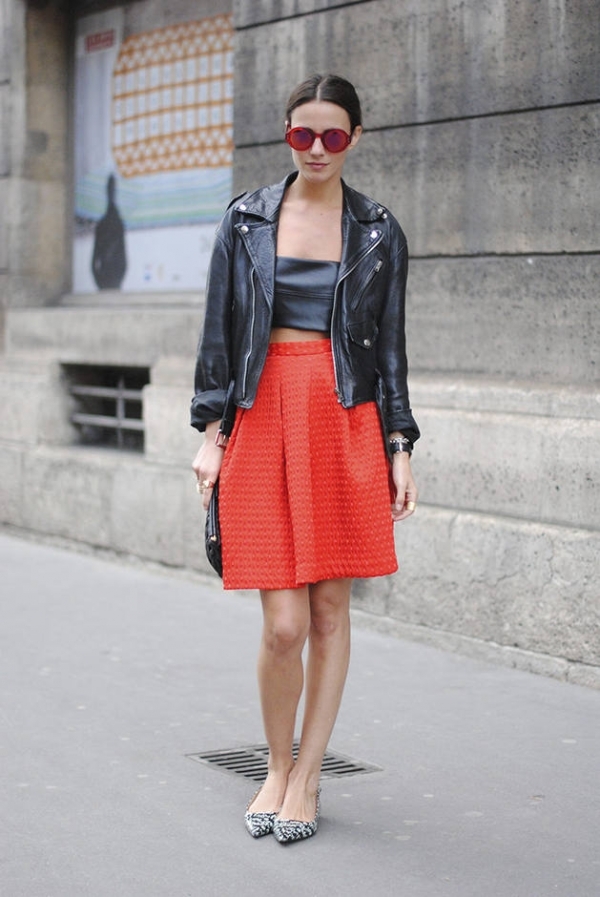 Not just a bra and panties underneath a leather jacket! Wear stockings or hosiery with a skirt or a dress. If you're feeling a little daring, try a corset with skinny jeans or high waisted shorts. Feel ultimately sexy and girly wearing lingerie as outwear but toned down with your leather jacket.
---
7

Leather on Leather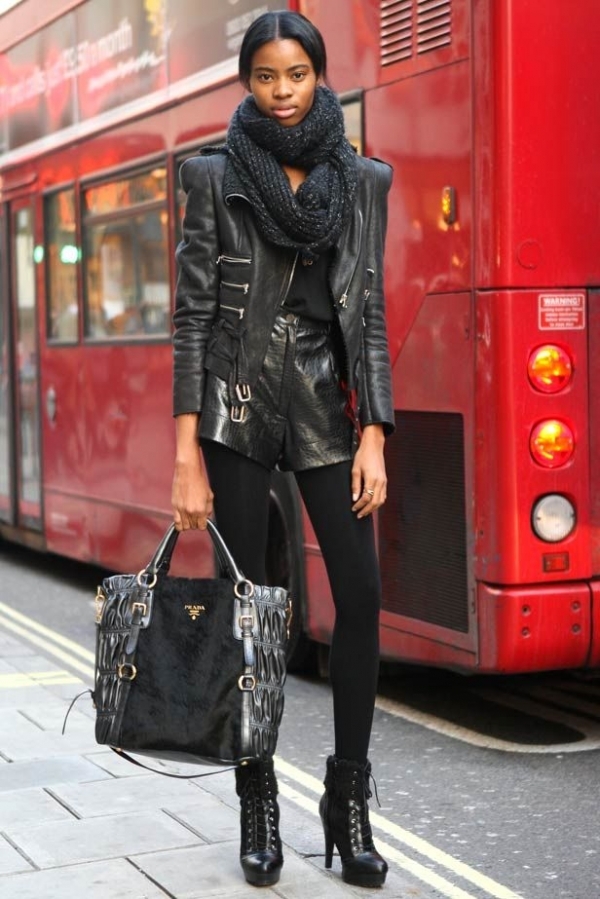 One of the hottest trends of fall is leather on leather. Leather pants, skirts, and shorts can definitely be a strong statement in an elegant way. The trick to wearing all leather is to break it up with textures, color, and proportions. You can also wear this trend in different color leather, like a wine colored jacket with black leather leggings.
Leather jackets have been an iconic look to fit any body type and for any occasion. Throw on your leather with jeans and a tee and you are ready to go! Do you have a favorite leather jacket? How do you wear it?
---
Comments
Popular
Related
Recent