If you're looking for a playful way to change up your look, perhaps you should consider coming up with fashion ideas based on cartoon characters. It might sound like a strange way to put together an outfit, but just think of all the good feels that you'll get when you use your wardrobe to pay homage to some of your favorite toons (nostalgia is one hell of a drug). And do we ever really grow out of loving cartoons? If you're struggling to come up with an animated outfit idea of your own, here are some fashion ideas based on cartoon characters to get you started:
---
1

Ariel from "the Little Mermaid"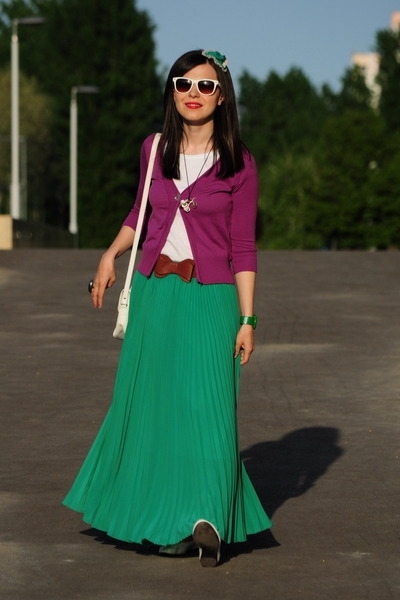 No, I'm not saying that you should strut down the street in a seashell bra! You can just reference Ariel's iconic look by wearing a purple crop top with a pair of green skinny jeans and green ballet flats. This look is perfect for redheads, obvs. If you really want to sell it, carry a yellow or red purse to represent one of Ariel's companions from under the sea, friendly fish Flounder or crusty crustacean Sebastian. Ariel had an adventurous, curious spirit, so this is one of the best fashion ideas based on cartoon characters for a gal who is looking for a whole new world to explore.
---
2

Blossom, Buttercup, and Bubbles from "the Powerpuff Girls"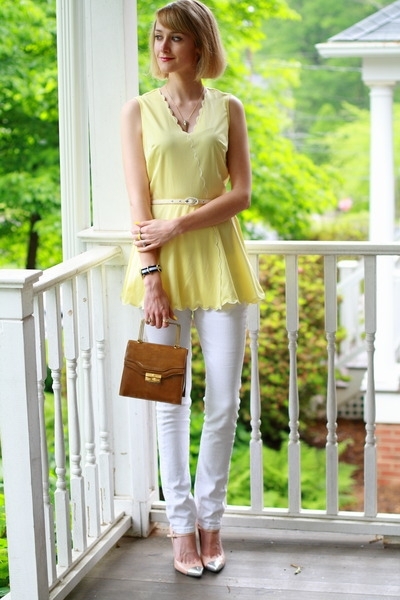 Are you sugar, spice, and everything nice mixed with just a pinch of chemical X? Then perhaps you should use these sassy superheroes for wardrobe inspiration. Attempts to replicate the Powerpuff Girls' dresses can end up looking a little too costume-y, so be very careful when using the girls as your fashion muses. You might try wearing a long tunic in pink, blue, or green instead of a girly dress. And instead of wearing white tights, put on a pair of white skinny jeans. Finish your look with a wide black belt and black high heels.
3

Stewie from "Family Guy"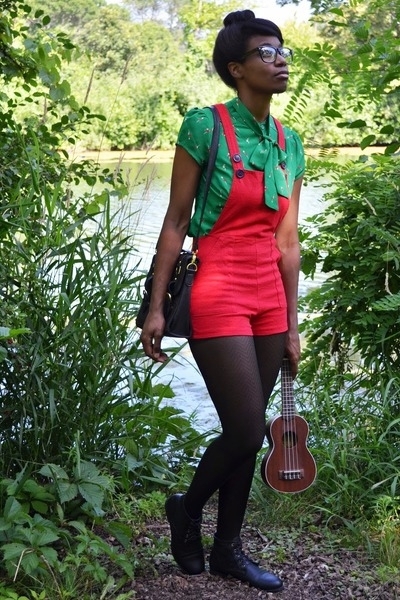 Do you have a biting sense of humor? And are you hell-bent on world domination? Then perhaps baby Stewie is the perfect cartoon character for you to try to channel. It might seem odd to base on outfit on a male baby, but Stewie's red overalls are super-cute. And since the 90s seem to be coming back in a big way, perhaps now is the perfect time to purchase a pair of overalls in eye-catching, fire-engine red. Just pair them with a yellow crop top and a pair of white Converse sneakers to become your own stylish version of the baby genius.
---
4

Mickey Mouse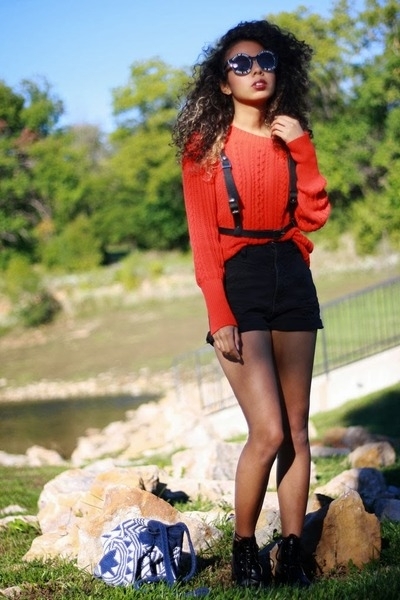 Yes, Minnie's signature polka dot dress is absolutely adorable. However, if you want to look a little more chic and sophisticated, you should try basing an outfit on her big-eared beau. And don't worry — I'm not saying that you should walk around shirtless like Mickey. Instead you can replicate his look with a black sweater, red shorts, and black tights. I just love pairing black and red together, so this is pure Disney magic to me. If you're feeling really bold, you can complete the look with a pair of yellow high heels. If not, you can't go wrong with basic black ballet flats.
---
5

Lydia from "Beetlejuice"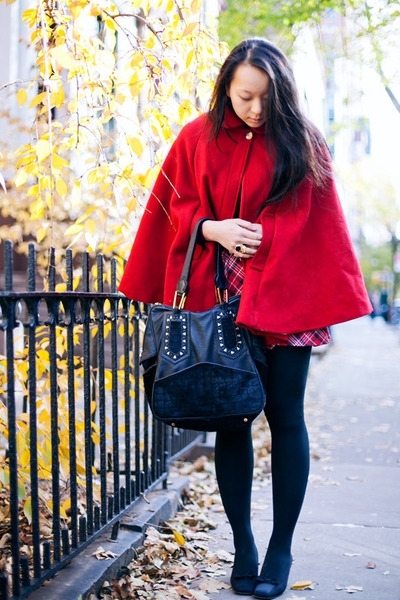 Don't worry — I'm not saying that you should wear a Halloween-y outfit covered with cobwebs. I just love the idea of wearing a completely black ensemble with a red (spider web-free) poncho. It's the perfect look for winter and fall. All you need is a tight black sweater, black skinny jeans, and black booties or knee-high boots. Then you just have to throw on a fab red poncho or poncho coat to complete the look. Just be sure not to say "Beetlejuice" three times.
---
6

Bugs Bunny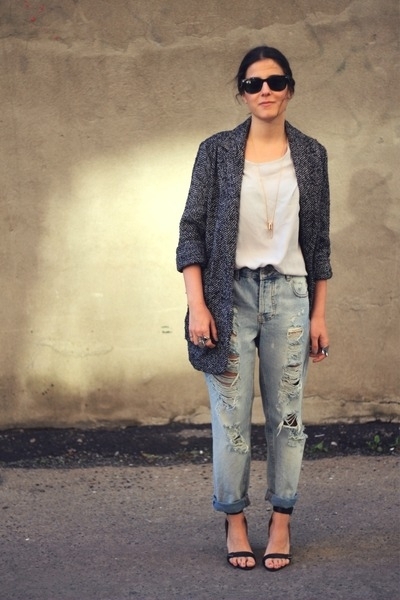 Yes, you can even base an outfit on a completely naked cartoon character like Bugs. All you have to do to become the hare is pair a gray coat with a fluffy white sweater, gray skinny jeans, and white ballet flats. The pop of white will resemble Bugs's furry white belly. If you really wanted to push things, you could complete the look with a gray headscarf that's tied on top of your head—this would resemble rabbit ears. Now that you've become a wascally wabbit, be sure to keep an eye out for Elmer Fudd.
---
7

Judy Jetson from "the Jetsons"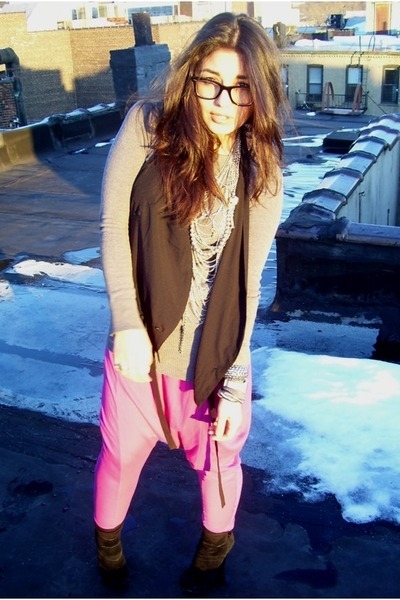 Judy is the "It" girl of the future, so isn't she the perfect cartoon fashion icon for those who want to stay ahead of the trends? Her look is definitely girly-girly, but it has a bit of a hip edge to it. The bottom half of Judy's space-age outfit sort of resembles pink harem pants to me, so you could try to track down a pair of the billowy britches. Pair them with a pink crop top and a pair of black ballet flats to complete the look. You could also try replicating Judy's hairstyle by rocking a high ponytail. Just be forewarned: People might ask you to grant wishes since you'll look a little genie-ish.
So your favorite cartoon characters aren't just capable of taking you back to your more carefree days—they can also provide some amazing outfit inspiration. Just remember that you don't have to replicate a look exactly since it might end up resembling a Halloween costume. So do you have a favorite cartoon character that you would consider using as a fashion muse?
---
Comments
Popular
Related
Recent