Do we have an amazing giveaway contest for our readers today! I am so excited to share with you the stunning work of Etsy shop **Harem Royal - Screwpulous Jewelryand to give one lucky reader the chance at winning this gorgeous **luna moth necklace. It's always nice to begin our week with a giveaway from a lovely shop owner like Srdjan, who is just so wonderful to work with...
Getting to know Harem Royal...
Update: Contest Closed We Have a Winner!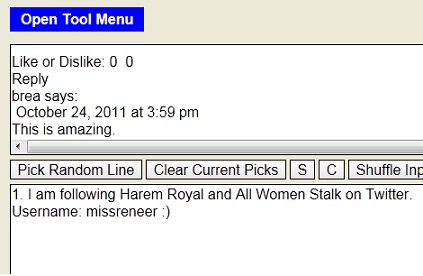 Congrats to Fatty Bumpkins aka MissReneer!! You are the winner of the lovely Luna Moth Necklace from Harem Royal- Screwpulous Jewelry!! We are so excited for you and can't wait to hear about how much all your friends and family members love this necklace. Thanks again to the wonderful Srdjan from Harem Royal and to all our readers who entered!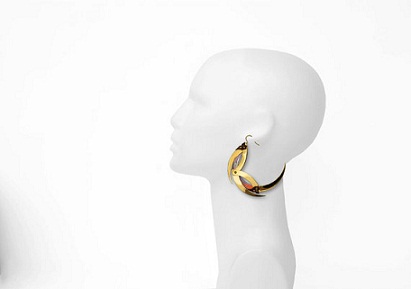 (Clytemnestra Earrings)
1. When did you start your shop?
"I`ve started my shop on the day of my birthday, 23th June 2010. There is something magical in a summer solstice and I wanted to share a little bit of that magic and my talent with others."
2. What inspires your beautiful jewelry pieces?
"I am interested in moments of transformation within the precious objects that bridge the gaps between who we are when we are vulnerable and who we are when we are unbreakable. I have found the inspiration from pagan beliefs and Greek myths to Jung's understanding of the psyche and boisterous nature of sublime, with the hint of therianthropy as an experimental view of identity and metamorphosis. I am trying to balance between the Oriental need for seduction and the Western hunger for the power, and also to satisfy the clashing demands of women's secret desires. Beauty is weapon and this profound blend morphing with combustible attraction."
3**. What are some of your favorite pieces from your shop? **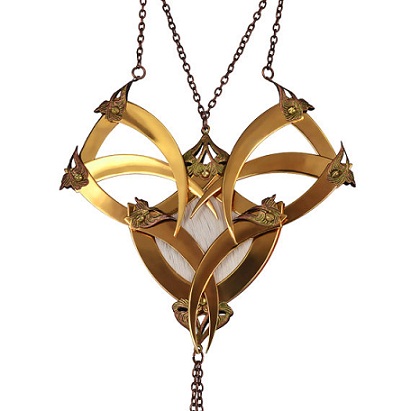 "That would be tender thunder king Susanoo- (pictured), Peris Blade Wing- and Clytemnestra Earrings- In my opinion it`s a very nice blend of contrasting elements - fragility and strength, tradition and modernity and softness and severity."
4. What are some of your popular pieces?
"That would be all Butterfly Princess pieces."
5. Do you make jewelry as a hobby or is this what you do full time?
"Luckily, I get the chance to do what I love. I started my career as a costume designer in the theatre and continued to develop the technical costumes skills in the movie industry. Later on, I have worked as a fashion accessories designer, where I've been producing designs for fashion weeks in Milan, Paris and New York. It was very hectic and challenging but also ephemeral, so I lusted for something eternal and etheric, and that's how Harem Royal - Screwpulous Jewellery line begin."
How to Enter Giveaway Contest...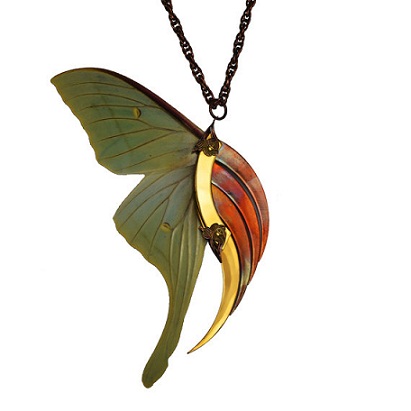 (URVASHI BLADE WING)
How unique and amazing is this gorgeous luna moth statement necklace! This is so beautiful, I wish I could enter too! For one entry please leave a comment telling us what piece from Harem Royalis your favorite and where you would wear this lovely necklace to. For a 2nd entry, please leave a comment telling us you follow Harem Royaland All Women Stalkon Facebook and for a 3rd entry leave a comment telling us you follow Harem Royaland All Women Stalkon Twitter. I want to send a special thank you to Srdjan for this wonderful giveaway and to all of our readers, good luck and come back next Monday to see if you are our lucky winner!
Let us know your Twitter name so we can find you and come by facebook and say hello! Good luck and thanks again to Srdjan fromHarem Royal!