If you like the look of Steampunk but do not want to commit to an entire outfit then all you need are some Steampunk inspired accessories! The retro futuristic look of a time period that never happened is mind-boggling and full of creative fun! The neutral colors and layers that are indicative of the Steampunk aesthetic are perfect for fall. Below, we have created for you a list of seven of our favorite Steampunk inspired accessories for you to consider incorporating into your own look.
1

Lively Pendant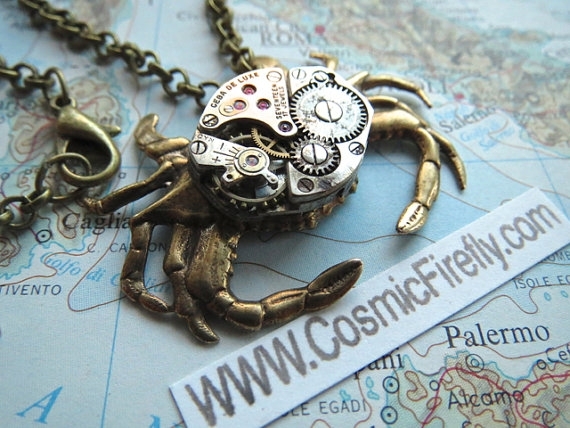 The CosmicFirefly Etsy shop is a Steampunk lover's dream! They have loads of wonderful handcrafted items! Our favorite is this brass and silver sand crab necklace; it is the perfect size. The design incorporates the form, reused materials, and nautical elements indicative of Steampunk. I would wear this lovely piece with nearly everything from casual denim shirts to a little black dress. The versatility in the beauty of this piece makes it number one on our list of suggestions for Steampunk inspired accessories.
2

Classy Business Card Holder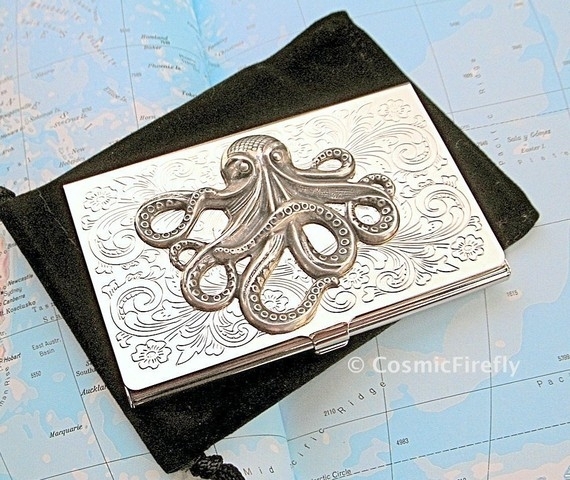 CosmicFirefly does it again. This stamped business card holder is fabulous! It has lovely scrollwork and continues the nautical theme with a raised octopus design. I would carry this everywhere!
3

Awesome Statement Shoes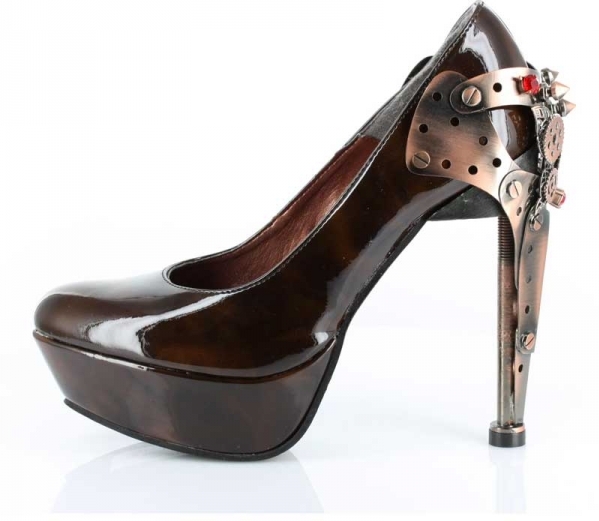 Honey, these shoes aren't for the faint of heart! If you like bold styles then you will love these. These shoes are a mesmerizing combination of gears and heels. They are all business from one angle and total play and adventure from another.
4

Cute Mary Janes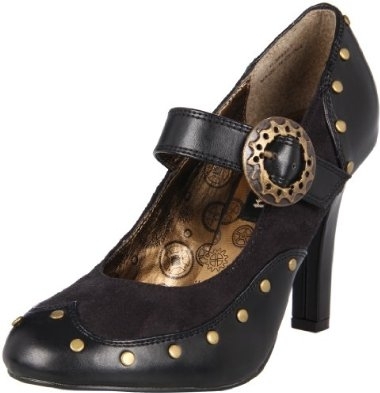 These four-inch Tesla pumps are a great alternative to the Steampunk statement shoe. This pair has all the elements of gears, leather, and brass combined with a Mary Jane design. I would wear this pair at work or combine it with a cute shirt and stovepipe pants for a night out!
5

Functional Ring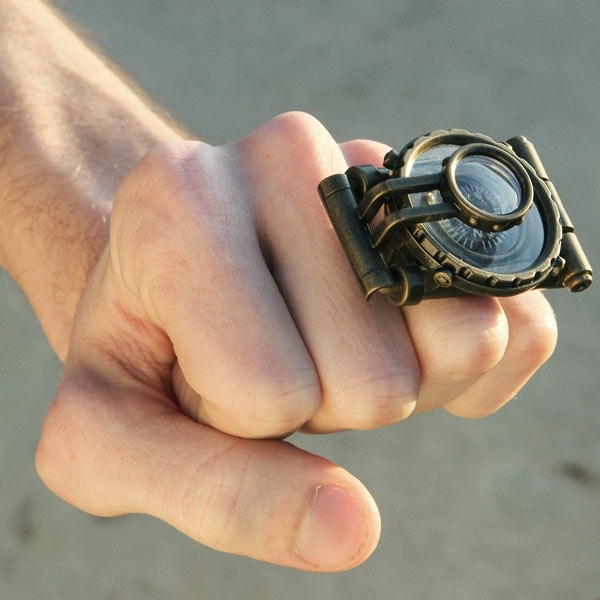 If you like statement shoes and jewelry then this ring has just the personality for you. Talk about functional art! This ring reuses utility parts to create this eye-catching and transformable piece. Wear it as an interesting ring or unfold it to reveal a telescope, magnifying glass, or compass! This is perfect for channeling your inner spy.
6

Gears and Filigree Ring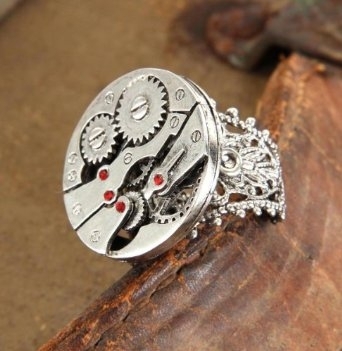 This ring is absolutely gorgeous. It incorporates the elements we have come to know as indicative of Steampunk: watch parts and metal! It also has a antique filigree band. This ring is lovely! I would wear it with everything.
7

Steampunk IPhone Case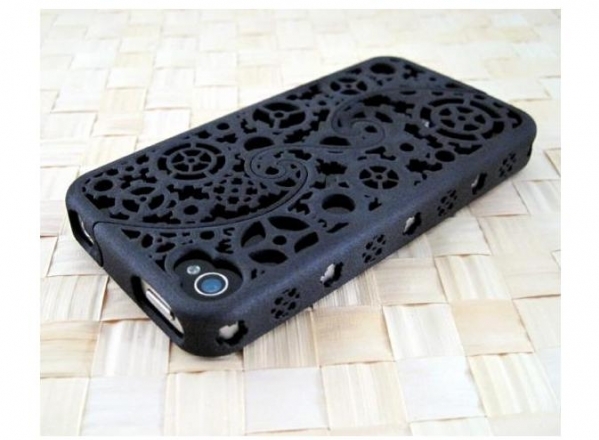 This may seem like a regular iPhone case and it is! – With a Steampunk twist, of course! This case is cute and classy. It has filigree and a gear design cutout of the shock absorbing puzzle case! It comes in two colors, which you can mix and match.
Steampunk inspiration can be found in many places. Putting them on can make you feel a little more adventurous and futuristic! These accessories are only a few of the many options available, form big name suppliers to small independent business owners who create these items from hand in their homes. You probably already have a few pieces of Steampunk inspired accessories and don't know it, yet. Do you own any Steampunk inspired accessories? What is your favorite kind of accessory? Please, share!