If there's one aspect of our wardrobe that tends to be given least importance when it comes to expenditure, it's underwear. We buy functional bras and knickers instead of glamorous lingerie. So I've picked out some covetable items of designer lingerie – a girl can dream, can't she!
---
1

Carine Gilson Chemise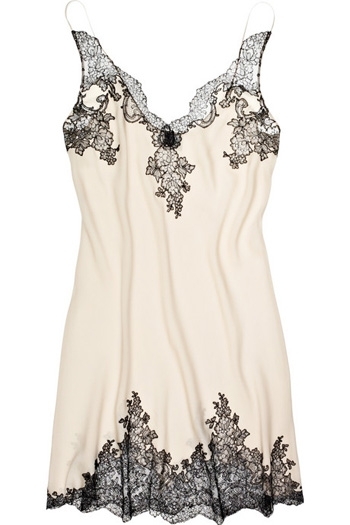 Price: $1,035 at net-a-porter.com
Oh my – I wish I had a thousand dollars to blow on this gorgeous chemise. In cream silk-satin with black lace trim, it also has a matching bra and shorts, plus a robe. Desirable lingerie that's enough to make any man drool.
---
2

The Lake and Stars Bustier Bra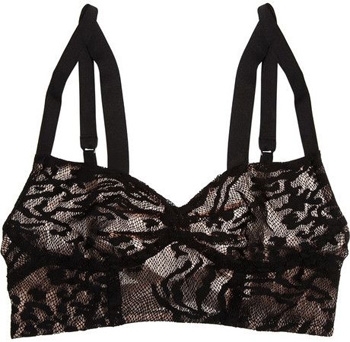 Price: $165 at net-a-porter.com
Are you a fan of vintage lingerie and pin-up style? Then this bustier bra will doubtless appeal. With double straps at the front, it's certainly got a different look from most bras – and is a good deal sexier!
---
3

Kiki De Montparnasse Bra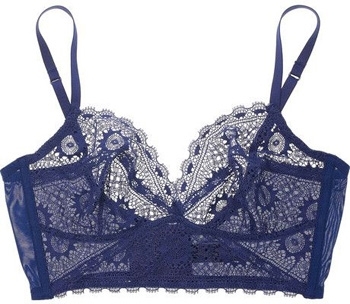 Price: $175 at net-a-porter.com
Time to bring some colour into your life – even if no-one sees it! This beautiful deep blue shade makes a delightful change from basic black, and the lace pattern is lovely. Like many bras, matching knickers are also available.
---
4

Elle Macpherson Briefs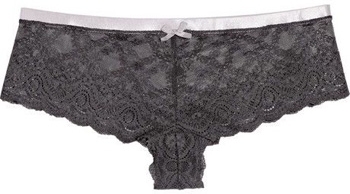 Price: $32 at net-a-porter.com
Elle Macpherson is known for her range of (relatively affordable) designer lingerie, and although I wouldn't normally dream of spending $30 on a pair of briefs, I love this pair. The lilac trim adds an interesting contrast to the black lace. There's also a bra, chemise and thong in the range.
---
5

Agent Provocateur Waspie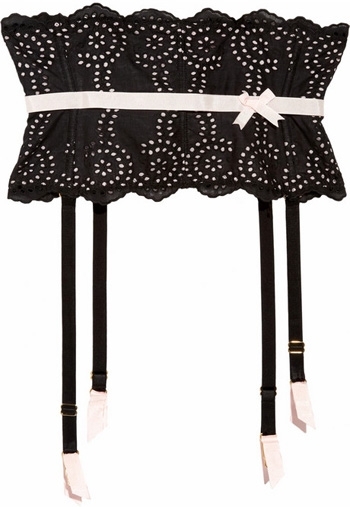 Price: $290 at net-a-porter.com
If you're a fan of the style in Mad Men, you'll love this 60s-style waspie. The lace-up back is designed to give you that classic hourglass figure, so if your shape even remotely resembles Christina Hendricks, look out for something like this and grab a piece of her style!
---
6

Rosamosario Corset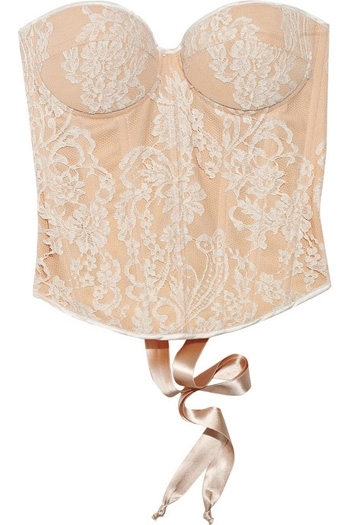 Price: $605 at net-a-porter.com
I'd put this corset firmly in the category of lingerie that's simply too beautiful to remain hidden. If you're brave enough, it would make a stunning evening top – even just a glimpse of it peeping out would look gorgeous.
---
7

Agent Provocateur Silk Kimono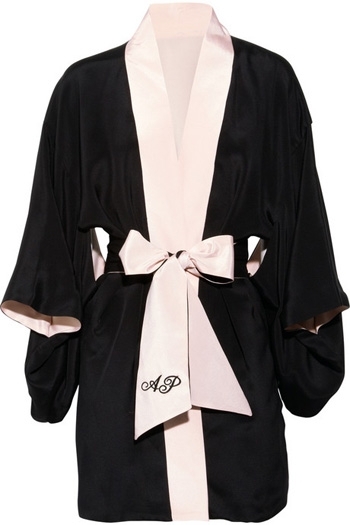 Price: $900 at net-a-porter.com
This has to be top of my wishlist! Who wouldn't prefer to swan around in this silky little number than in a tatty old dressing gown. With glamorous wide sleeves and the contrast trim, you'd never want to get dressed.
---
8

Rosamorio Chemise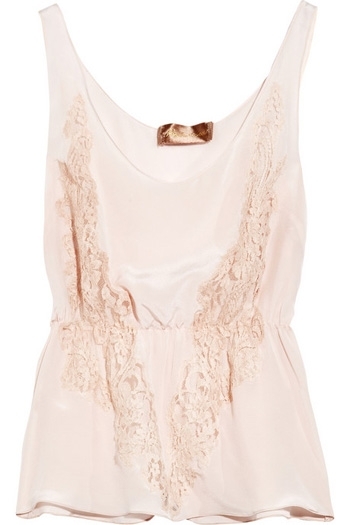 Price: $255 at net-a-porter.com
With my fondness for vintage style, this chemise reminds me of a 1920s garment. It could easily do double duty as a top, and would look amazing with a long floaty skirt. Alternatively the chemise would add a feminine touch to a trouser suit.
These prices may be a little out of reach of most of us (only a little, you say?), but it's nice to dream of what we would buy if we could afford it. It's also worth treating yourself to some nice lingerie, so why not check out more affordable ranges …
More
---
Comments
Popular
Recent