Stylish Refashion Ideas are always fun. They are great inspirations for those who are in a shopping ban or who feel like getting creative with their current wardrobe. And if you speak of stylish refashion ideas, there is no one more creative than Geneva of A Pair & A Spare. From her blog: Geneva believes in a sustainable approach to fashion and revels in making old new and on-trend using sewing, beading, studding, refashioning and a host of other projects. My kind of fashionista! The following are some of the** awesome and stylish refashion ideas** that Geneva has shared with her fans:
---
1

Neon-Lined Lace Mini Skirt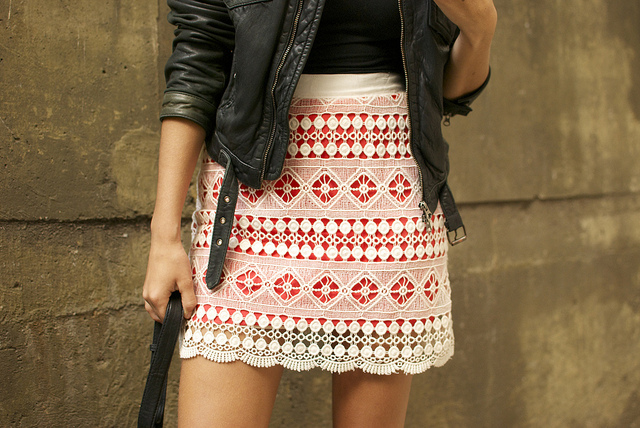 Neon is HUGE these days. Now for those who don't really care for wearing neon proudly but still want to give it a try, this** stylish refashion idea** is what you need. Check out Geneva's fab tutorial on how to line a lace skirt with bright neon lining.
---
2

Scarf to Kimono

Got a pretty scarf that you've never worn? Save it from the "donate" pile by making this fab kimono top. This idea is also great for making a fabulous beach cover-up.
---
3

Jason Wu-Inspired Lace Jeans

Those Jason Wu pieces with scallop lace details are pretty awesome. They're pretty pricey, too. You can stop saving for a piece now because this** stylish refashion idea** shows you how to channel Jason Wu's lace genius. According to Geneva,"the scalloped lace gives a gorgeous and on-trend look, and a friend mentioned when I was wearing them that the lace was quite flattering on the legs, um, score!" Score indeed.
---
4

Ombre Tee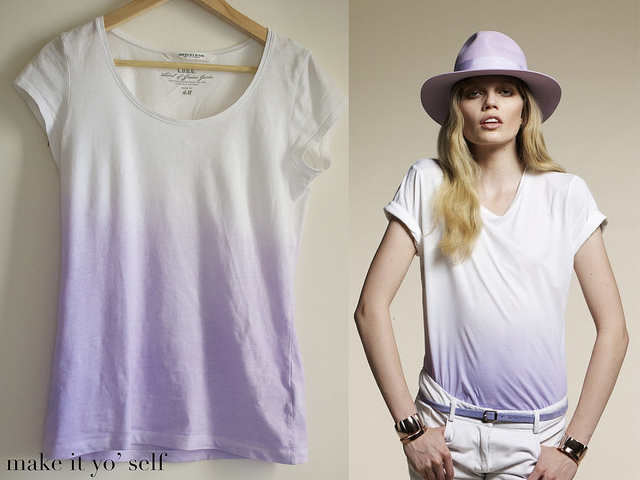 It's not too late to join the ombre trend. If you can't dare to do it to your hair, doing it to an old white tee is the next best thing.
---
5

Printed Cut out Dress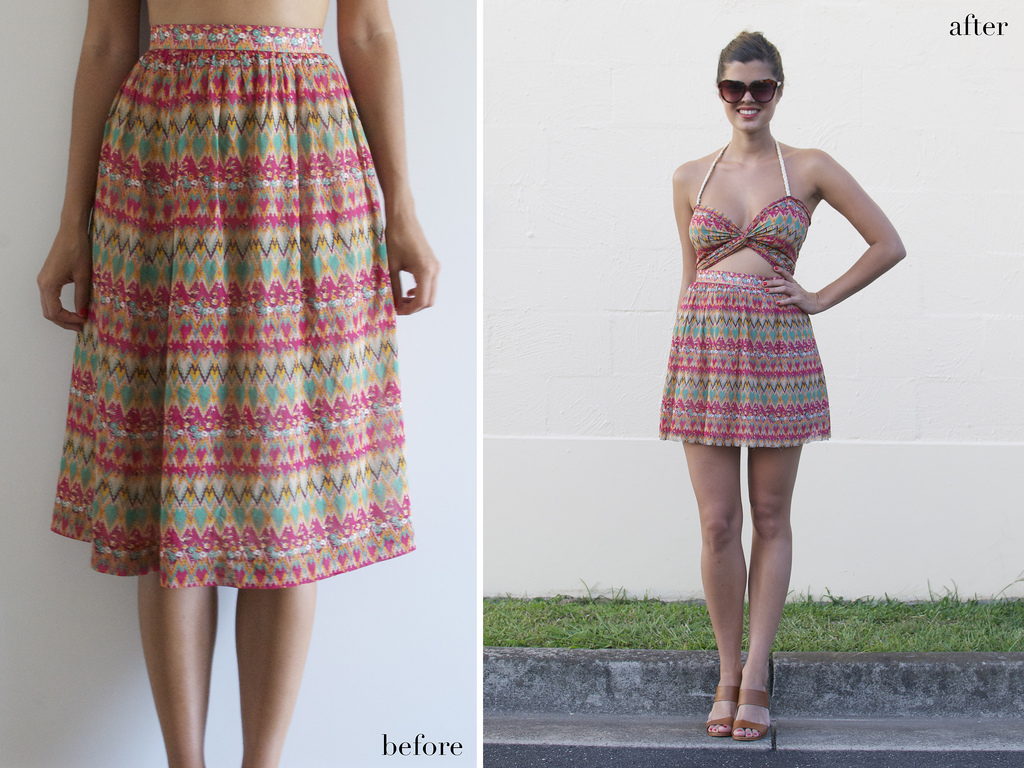 Cut out dresses are trendy this spring and summer. One cheap and creative way to channel the trend is to do a stylish refashion. For this project, you will need a midi skirt with a fun print. You will also need lots of sunny days so that you can show off your creation.
---
6

Spiked Heels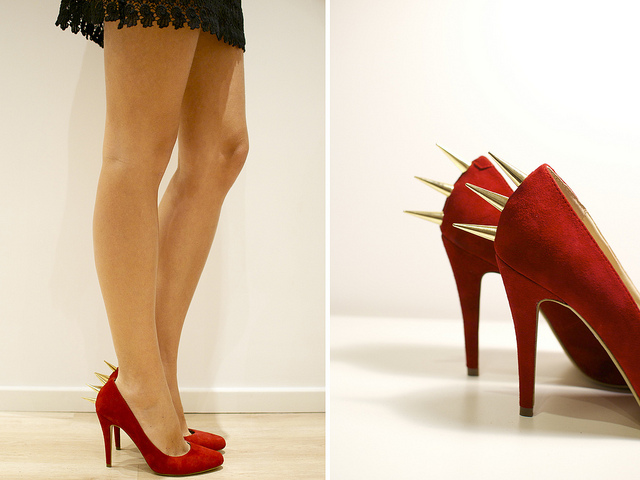 These look ridiculously awesome. If you have a pair of suede pumps that need a makeover, adding spikes is exactly what you need to do.
---
7

Michael Kors-Inspired Cut out Dress

Here is another cut out refashion idea that any high fashion-loving fashionista will love. The inspiration behind this DIY project is the beautiful Michael Kors cut out gown that Miranda Kerr wore to the CDFA awards last year.
---
8

Peplum Skirt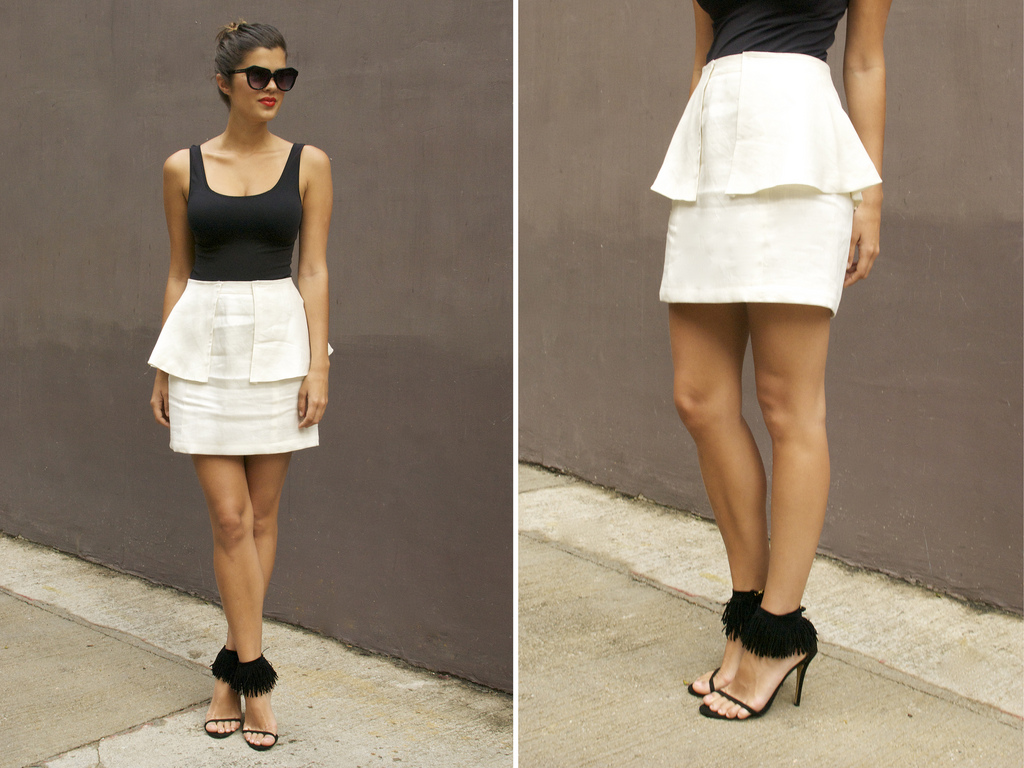 Looking for a refashion idea that will give your wardrobe an SS2012 trend update? Then this peplum skirt tutorial is for you. Using thrifted items and basic sewing skills, you can make this skirt in no time.
---
9

Fishtail Skirt

Here is another** stylish refashion** idea that is on trend. Just like other tutorials that Geneva has shared, this one is very easy to follow. And cheap, too, because you will need only a thrifted skirt.
---
10

Sequin Bra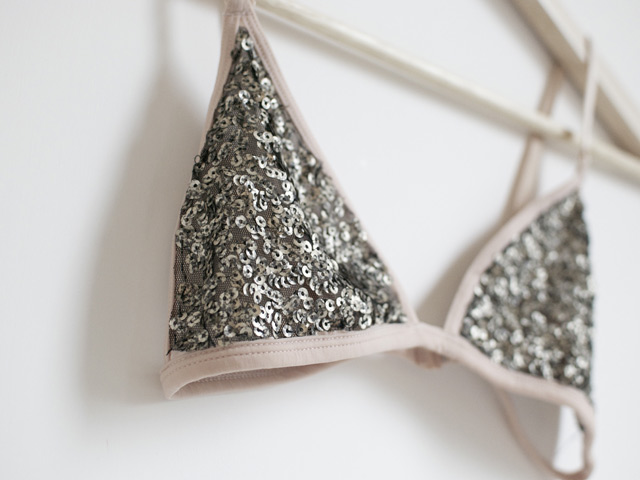 Going to a beach party or BBQ? Turn your chic factor up a notch by making this fabulous sequin bra. Wear under a sheer top or cover-up; you don't want to catch a cold.
Geneva is all sorts of creative, as you can see. On top of the creativity, I love her** stylish refashion ideas** because they don't require complicated steps. Her** stylish refashion ideas** are also easy on the pockets and help you copy on trend pieces easily. Genius, yes?
More
Popular
Recent