7 Stylish Tips for Ensemble Dressing ...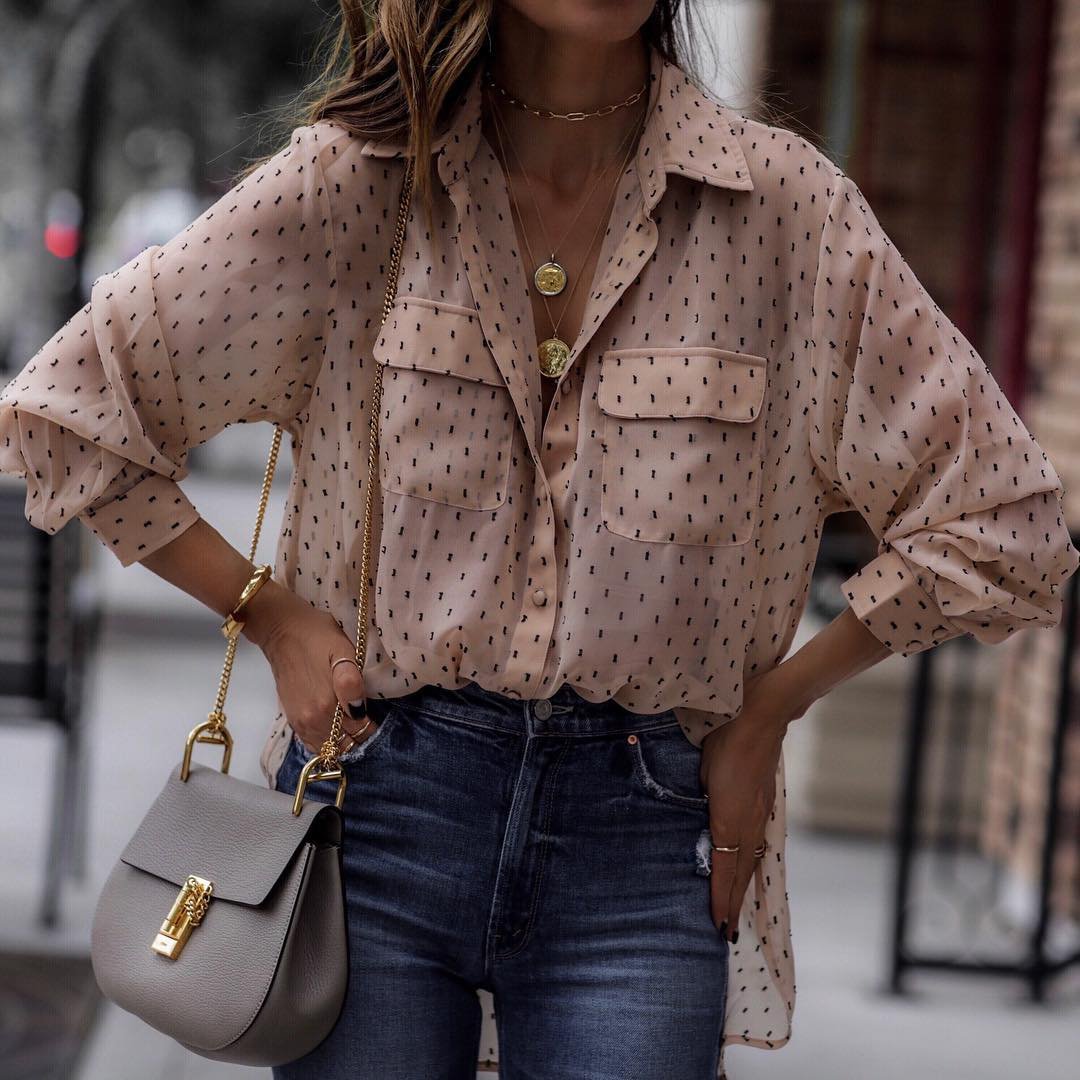 Ensemble dressing is a hot trend right now. If you're not quite sure what ensemble dressing is all about, it's basically a fancy pants term for wearing matching separates in head-to-toe prints or block colours. It could be a matching top and skirt or blazer and pants – you can basically wear things that already suit your own personal style. If you want to try your hand at ensemble dressing this season then take a look at the following tips for pulling off this fashion trend.
The whole point of ensemble dressing is to create a matching outfit. So, if you're going to embrace prints or patterns, you'll have to choose separates that share exactly the same design. Since ensemble dressing is proving popular right now, this shouldn't be too hard with most retailers offering matching separates. If you're thinking about dressing in matching block colours, you could easily get away with buying separates from different brands – the key is just to make sure the fabric is similar enough to pass off as matching.
Ensemble dressing is about creating a smart and polished look. So it's best to stick to clean lines and tailored cuts when putting together your outfit. A simple, slightly structured top teamed with a pencil skirt is one option while a fitted blazer and tailored pants is another. Try a range of different styles and combinations to see what you find most flattering.
If dressing head to toe in one colour or pattern is just too much try breaking it up with some neutral pieces. For example, a matching blazer and trouser can be broken up with a simple white t-shirt. Alternatively, you could tone down a matching blouse and skirt combination with a neutral belt, cardigan or tights.
Accessories really can make or break an outfit. The key to knowing just what accessories to add to your outfit is to look at how bold or busy your ensemble is. Embellished or patterned ensembles might be better of with minimal accessories like simple jewellery and a fuss-free handbag while basic block and neutral coloured ensembles allow a bit more room to move in terms of statement accessories, jewellery, and shoes.
Following on from the last tip, creating a sense of balance is another key tip for making a matching outfit work. The busier your outfit, the more low-key and fuss-free the rest of your outfit and accessories should be. Anchor bold prints or glitzy embellishments with neutral shoes, handbags, and even clothing. Same goes for makeup – if you're wearing lots of colour, maybe re-think your colourful makeup or nail polish.
6.

Make It Occasion Appropriate
Like most things, you've got to make sure your outfit suits the occasion. Skirt and top combinations are ideal for wearing during the day and to work while matching suit sets might be suited to more formal occasions. Take the colour, cut, and overall glitziness of your outfit into consideration.
Like previously mentioned, ensemble dressing is all about creating a smart and polished look. Take this into account when you're doing your hair and make up. Groomed hair, polished makeup, and a neat manicure are all little details to pay attention to in order to make the most of your ensemble outfit.
Everyone from Marc Jacobs to J.Crew to ASOS has embraced the ensemble dressing trend. You can too with these helpful tips for putting together your best matching outfit. What do you think of ensemble dressing? Do you have any tips for making this look work?
{{#comments_count}} Show Commnents ({{comments_count}}) {{/comments_count}}