How do you wear a crop top? It seems the look has changed drastically from the tweenage style back in 2001, when Britney Spears was rarely seen without her midriff out, and everyone teamed bold crop tops with low-slung trousers and very little fashion knowledge. This time round, the trend is a lot more sophisticated – and a lot less revealing. Here are some great ways to wear a crop top without looking like you've reverted to being a teenager (or are having a midlife crisis!).
---
1

Get Tying…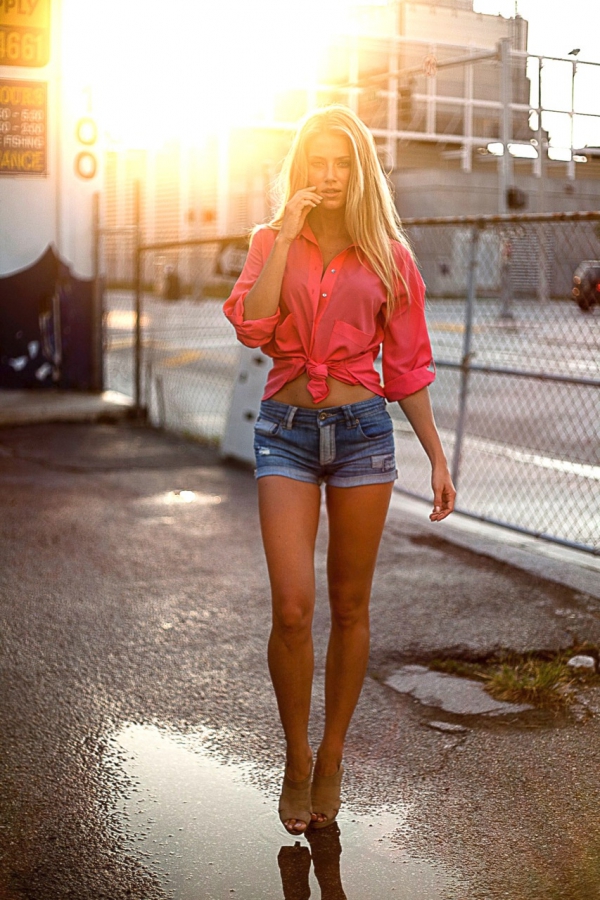 Want to see if you could wear a crop top without splashing out in one? Go retro, and choose a full-length top that you already own. Then tie it up, and wear it with a midi skirt or trousers. Not only will you get to see if you like wearing a crop top, but you'll capture that traditional holiday look, and you get loads of control too. It's definitely worth giving it a go to see what length crop top you like, if nothing else.
---
2

Go Patterned…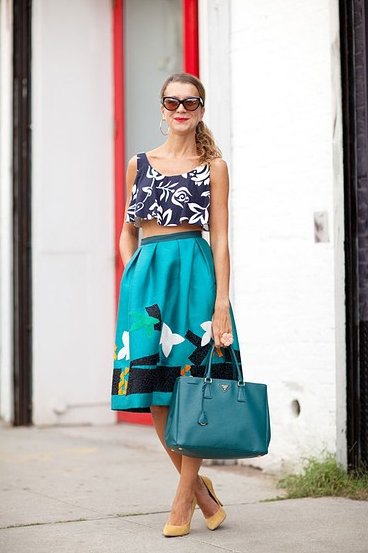 This picture has become much loved on Pinterest because it's a great example of how to do it right. Natalie Joos wanted to rock a crop top without drawing attention to her midriff, so she did it by opting for a floaty printed top, and teaming it with a high-waisted printed skirt, color coordinated bag and bold shoes. A statement print will draw attention to your crop top, thereby reducing attention to your exposed midriff.
---
3

Go Big…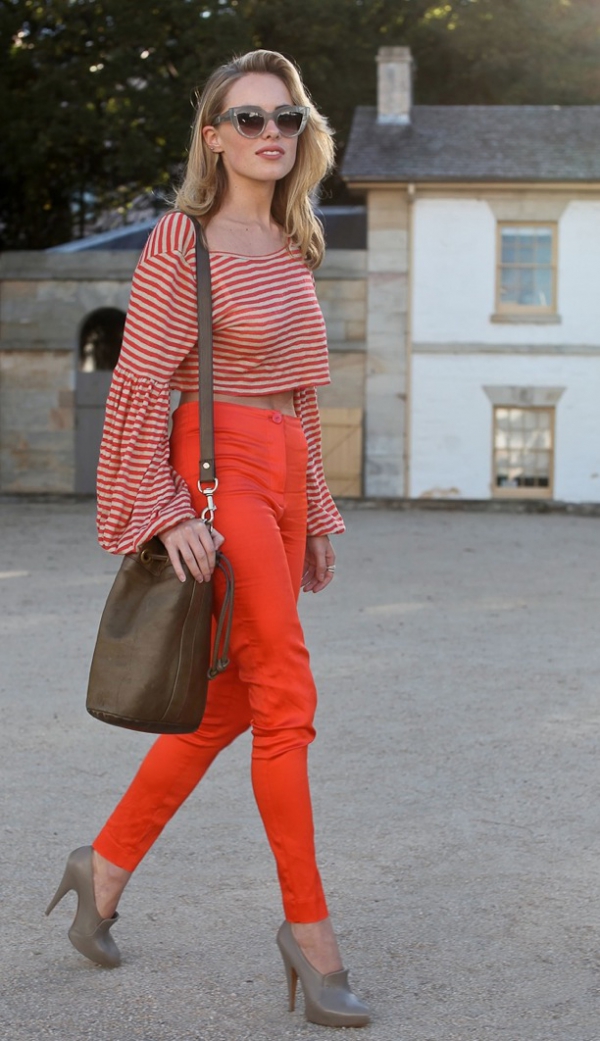 Crop tops don't have to be bodycon and snug fits. While they might be the look that dominated back in the early 2000s, this year is more sophisticated, and that's why bigger tops rule. Most of the fashion pack have resisted the body skimming versions in favor of flouncier, looser fitting tops, worn with sleek trousers and sandals. A loose top will flatter any stomach, and look super cute.
---
4

Just a Glimpse…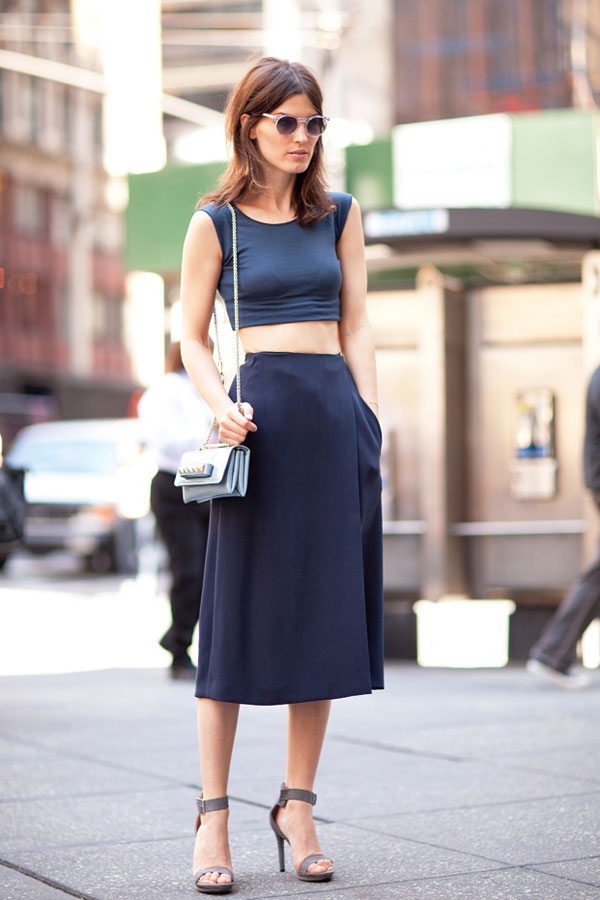 You don't need to show off your whole stomach to get that flirty exposed skin look. There are a whole range of crop tops that are higher in one section than the other, which makes them perfect for just giving a tease. Wear them with high-waisted trousers and sandals, and some bold lipstick. It's unique, creative and playful, and much less daunting than having your whole stomach on display.
---
5

Go Contrast…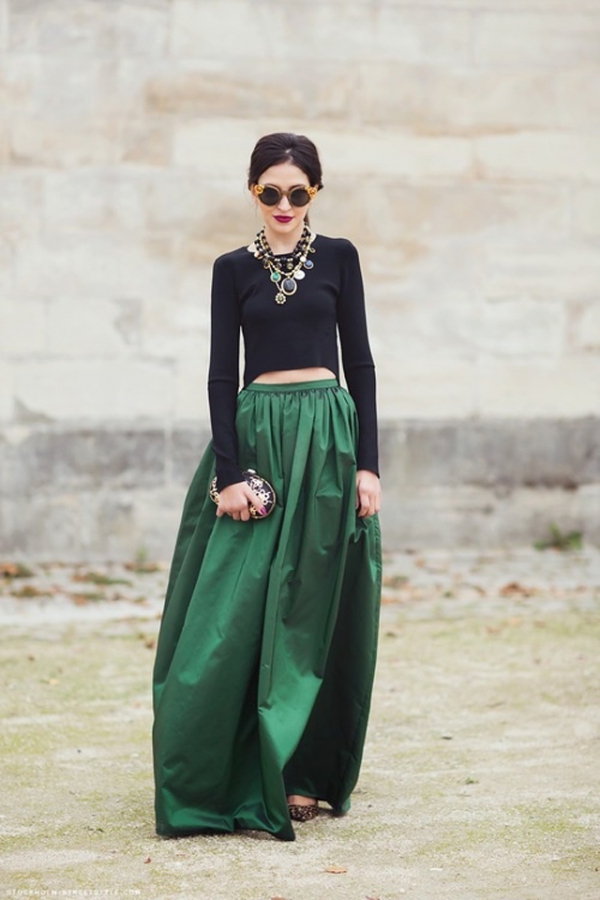 If you are feeling shy, opt for a crop top in a classic color such as black, navy or white, and make it pop by using color blocked accessories. Neon jewelry, trousers, a scarf, an umbrella, a bold hair accessory – any of these things will add a stylish touch without making your crop top the focus point. Super chic! If neons are too bright, try color popping with a classic yet bold shade such as emerald, or a bright metallic, instead.
---
6

Chic Culottes…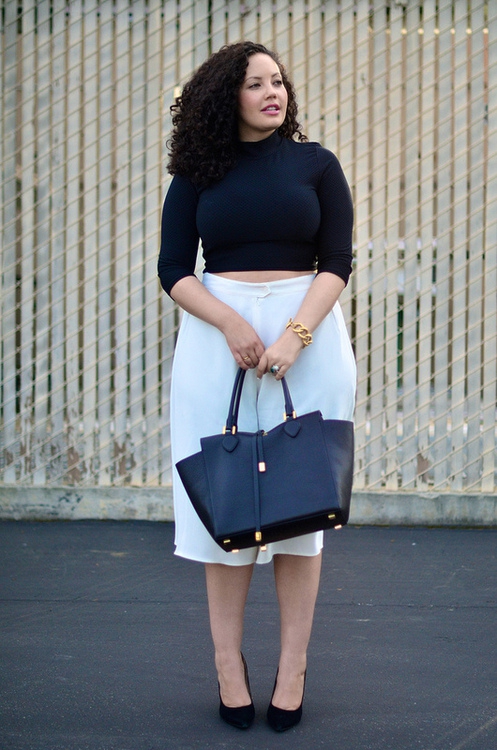 Teaming a crop top with sophisticated culottes is an effortless way to keep it tasteful. Opt for culottes in a high-waisted fit, and make sure they are really comfortable. Add a coordinated plain crop top, heels and some long pendant necklaces, and you've got a comfortable yet stylish look that could be rocked with wellies at a festival or sandals on the high street. Versatile, comfortable and cute? What's not to love?!
---
7

Cover It up…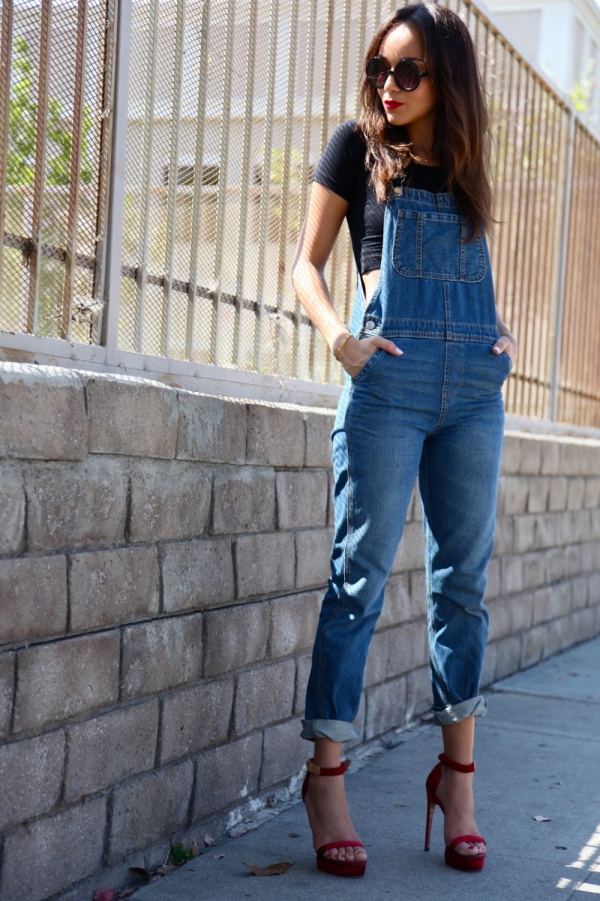 Still nervous about how to wear a crop top? There are two failsafe methods that are certain to make you feel bolder. The first is to team your crop top with some overalls or a cute playsuit. You'll only be able to tell that you've got a crop top on from the side, so you'll feel much less exposed, and it's very on trend. I love wearing mine with my dungaree shorts and a statement necklace! The second is to try wearing it with high-waisted trousers and a blazer. You'll still feel covered, but you'll look really good. It's ideal for the winter months, too.
Will you be trying any of these ways to wear a crop top without losing your style? It's a look that it seems everyone will be embracing – Ri-Ri and Selena Gomez were both papped in crop tops last weekend, and you can bet that more celebs will be trying the look in coming months. So what's your favorite way to wear a crop top? I'd love to hear it!
More
Comments
Popular
Recent