Styling loose trousers can be tricky, but it doesn't have to be difficult. Loose fitting trousers are a popular choice right now, and can look really stylish when worn well. Tailored trousers are perfect for working a polished look while jogger-style trousers are great for casual, everyday wear. Some styles of loose trousers can be unflattering, so it's important to get the balance right when styling loose or baggy trousers. Check out the following tips for styling loose trousers.
---
1

Choose Your Style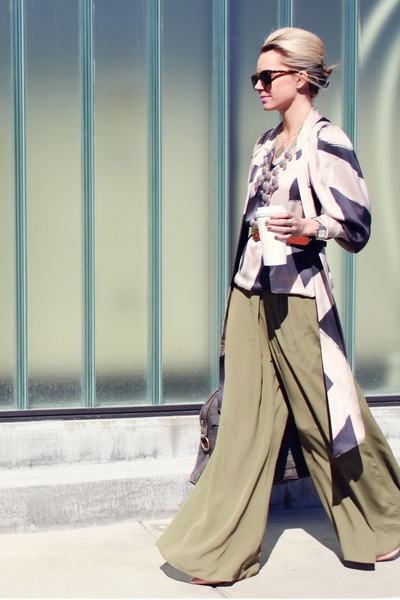 When it comes to styling loose trousers, the fit and cut are very important. From palazzo pants to leather joggers to boyfriend jeans, there are plenty of styles of loose trousers for you to choose from. The most flattering styles will ultimately depend on what suits your body shape. There's no one size fits all rule for picking out a pair of pants so it's important to keep trying on different styles to find those that suit you best.
2

Balance It out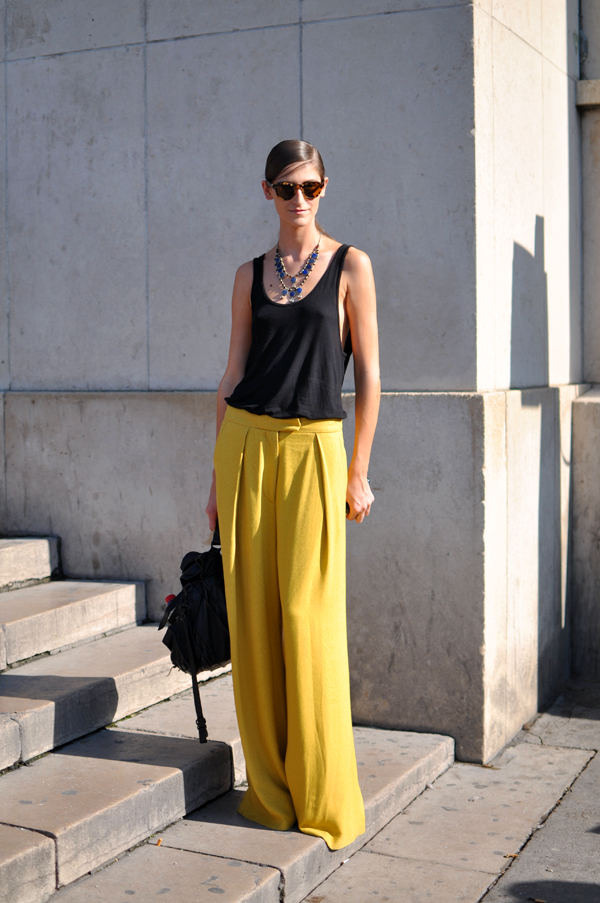 Making loose trousers look good can come down to a balancing act. It's all about getting the right proportions in your outfit. Balance out the bagginess of your trousers by keeping the top half of your outfit fairly fitted. If you're wearing wide-legged trousers then try teaming them with more fitted tops. The less volume you have in your trousers, the looser the top can be.
---
3

Tuck Your Top in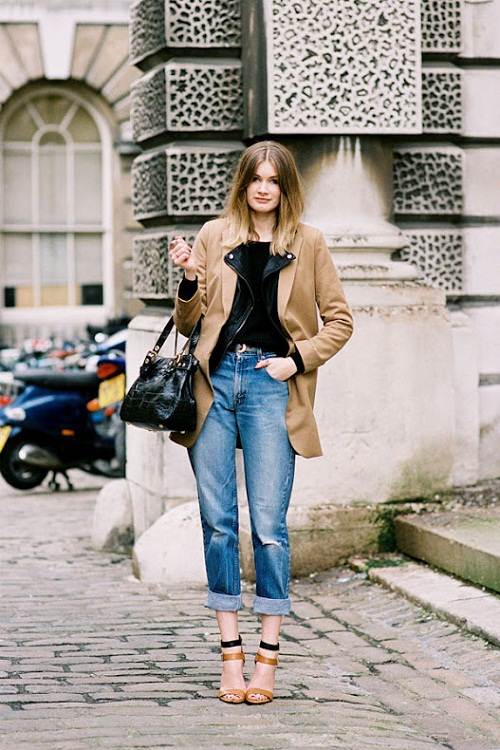 I prefer to tuck my tops in when wearing loose trousers. This just keeps the overall look neater and more put together. Loose, untucked tops can sometimes swallow up your figure when teamed with loose trousers. Tucking your top in can also help create and accentuate your waistline for a more flattering look.
---
4

Stick to a Silhouette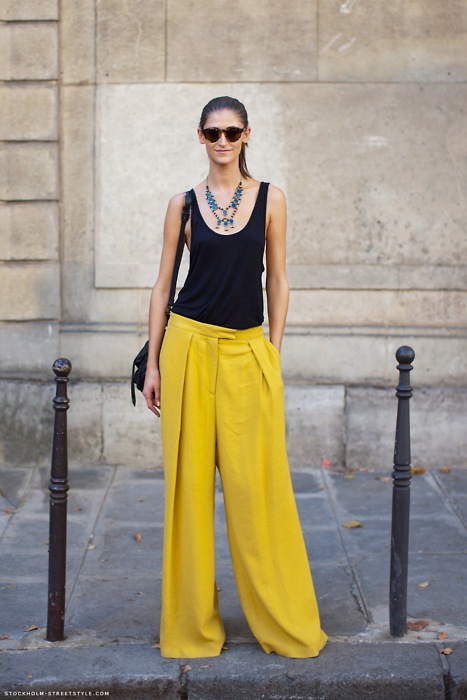 Loose trousers don't have to be baggy and unflattering. The key to making loose trousers look good is to create a flattering silhouette. For example, if you're worried about your thighs, try a wide-legged pair of trousers that sit at the waist to create a more flattering silhouette. If you want to create the appearance of, or accentuate your waist, then choose trousers that cinch in around your waist.
---
5

Slip on Heels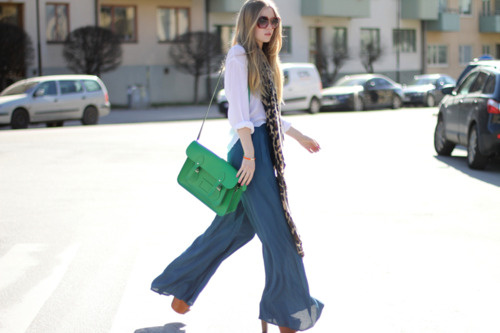 Slip on a pair of heels to help create the appearance of elongated legs when wearing loose trousers. Loose or baggy trousers can make you appear wider so adding extra height can help balance this out. Wedges and chunky heeled shoes are great for wide-legged trousers while stiletto heels go well with tailored and cuffed trousers.
---
6

Add a Blazer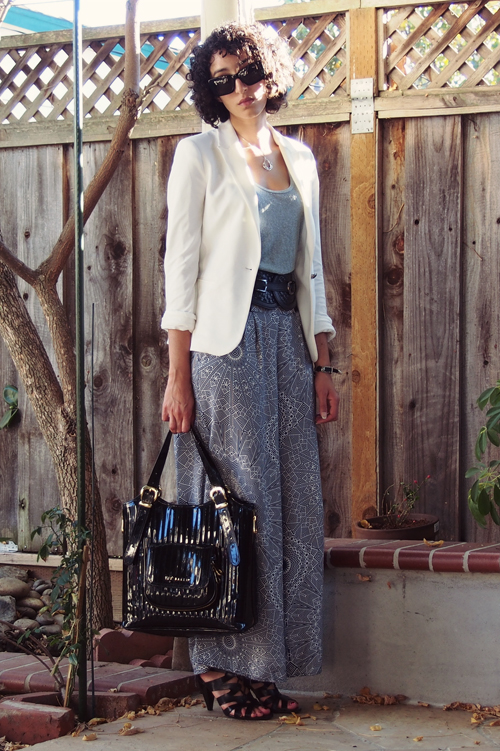 Some styles of loose pants can look pretty casual. Adding a blazer or fitted jacket can instantly smarten up your outfit. They can make a pair of boyfriend jeans look more polished or be added to a pair of tailored trousers for an office appropriate look. Choose a blazer or jacket in a close-fitting style to balance out the volume of your trousers.
---
7

Choose Accessories Wisely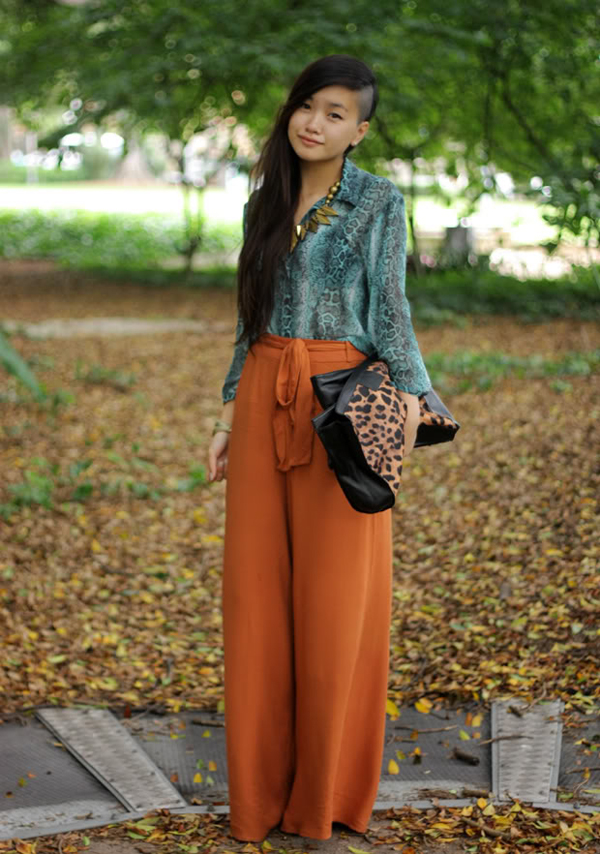 Accessories can make or break an outfit. When styling loose pants, choose your accessories to complement the style of pants you're wearing. For example, if you're wearing boyfriend jeans or jogger-style trousers, team them with more delicate accessories to help create a nice balance.
Loose trousers are a comfortable and on-trend choice of clothing. These are just a few things to consider when styling a pair of loose trousers. What tips do you have for styling loose or baggy trousers?
---
Comments
Popular
Related
Recent