Take your everyday office work wear to the next level with these 7 tips on how to wear a pant suit. When a business suit is your daily uniform, letting your style and personality shine through can be a little bit constricting, especially while trying to follow the corporate dress code. That's why it's important to figure out how to wear a pant suit stylishly. Who says your 9 to 5 suit has to be stiff, boring and conservative? Keep your look professional and polished while on the job with the new sleek, sophisticated and feminine pant suit silhouette.
---
1

Choose Modern Cuts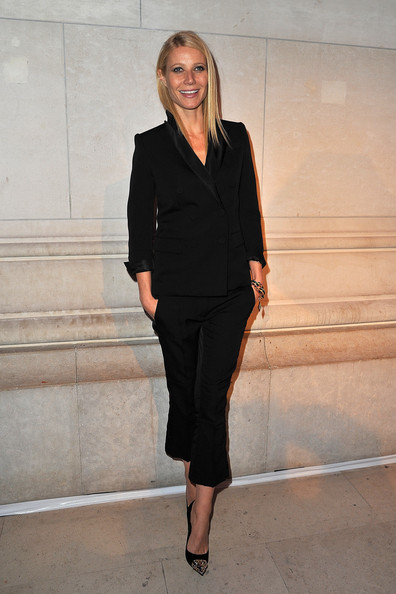 Forget those dated, retro boxy suit shapes in the past as this first tip on how to wear a pant suit is anything but. The first and foremost way to revolutionize the pant suit is by selecting modern cuts and tailoring to keep your look young, fresh and contemporary. For an updated twist, look for cropped trousers, defined details like large lapels or a modified blazer with a trendy touch like a peplum finish to breathe new life into the pant suit. Even in basic black, you'll look anything but boring.
---
2

Use Sparkle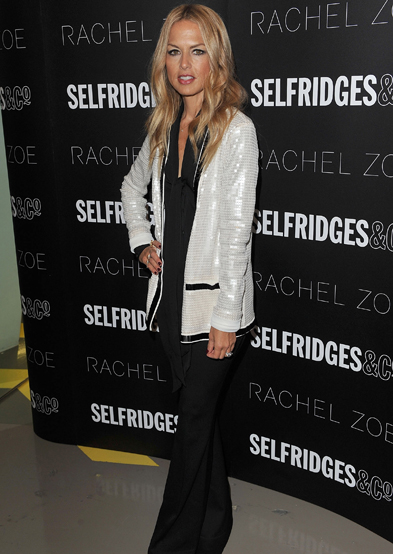 Put your suit on display by incorporating a shimmering touch of sparkle to your work wardrobe. Using subtle hints of shimmer and sparkle adds feminine flair and visual interest to your straight up and down suit. For a dazzling addition to your suit, select separated and coordinating pieces that have sequin details, shimmering appliqués or embellished necklines for a dose of sparkle that won't dull your shine in a pant suit.
---
3

Beyond Black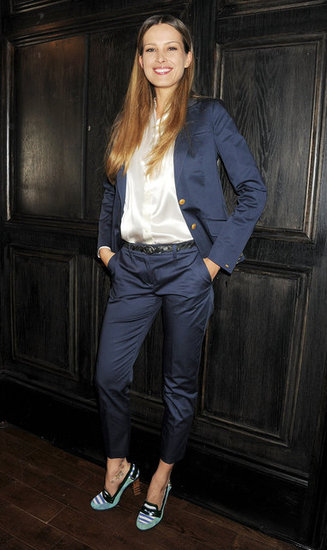 For a fun and youthful way to play up the pantsuit, go beyond basic black. Color is an easy and effortless way to inject a little life and personality to your style, even in a setting that can be restricting like the office. Opt for darker, richer colors in the autumn and winter, and choose shades that are lighter and brighter for the spring and summer. If you don't want to stray too far away from your conservative side, select shades like charcoal grey, navy, brown or even plum to still add that pop of color for sophisticated, work-appropriate attire.
---
4

Play with Texture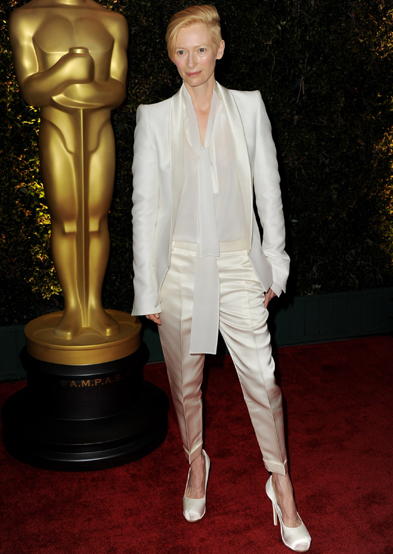 Mixing and matching office wear pieces creates a versatile work wardrobe that can be worn any day of the week. Playing with texture is a great way to switch up your outfits and create a luxurious look for your pant suit. Selecting separates with texture like a tweed or wool blazer and pairing it with a silk or satin finish blouse is one of the many ways you can incorporate texture into your wardrobe to add depth and interest to your office outfits.
---
5

Go Casual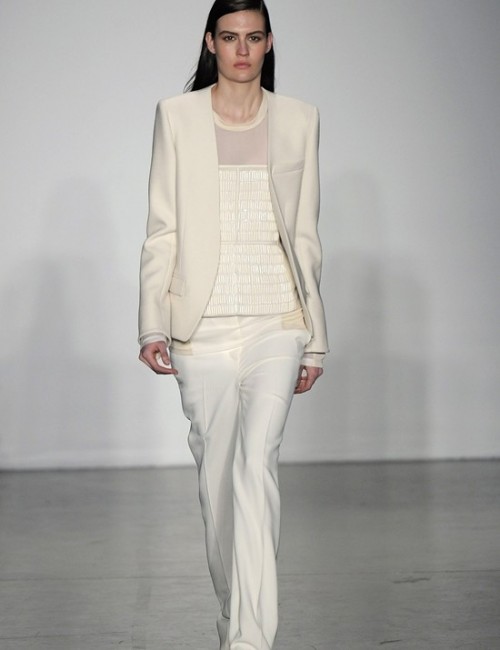 Break out of the buttoned-up and serious silhouette of the pant suit by opting for a more relaxed route that gives your work wear a contemporary casual feel. Let loose with a relaxed fitting pant suit that's still professional and polished without being stuffy, for a fresh take on the office dress code. Wearing your blazer open with longer, easy breezy trousers are a trendy yet office-appropriate way to work this style into your everyday corporate look.
---
6

Add Color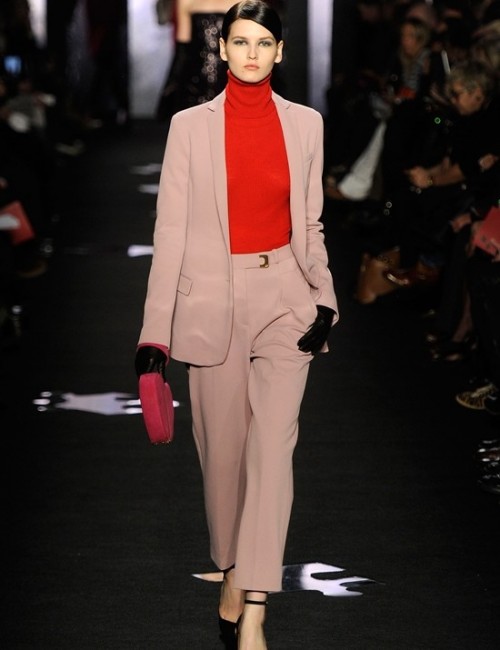 Punch up your pant suit with bright and bold color. Using ultra-trendy styling techniques, like color blocking, can help to liven up your work wardrobe and let you stand out in a sea of monochromatic black suits. Wearing a colorful blazer paired with your standard black trousers gives you that pop of color you're after while still remaining completely put together and professional. For a subtler approach, choose a bright blouse or camisole to offset your conservatively colored suit.
7

Wear Heels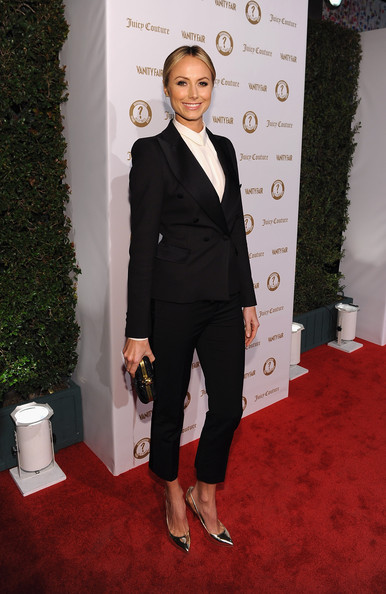 This borrowed from the boys style has a strong menswear influence, but nothing adds fierce femininity to an outfit better than the perfect pair of pumps. Using heels to elevate your look commands attention and creates a longer, leaner silhouette that makes legs appear miles long in pant suit trousers. You'll be recognized as the boss lady when wearing heels for a feminine touch to masculine lines for a strong overall look that says commander in chic.
Give the office dress code a new lease on life this season with these 7 tips on how to wear the pant suit. Gone are the days of boring corporate work wear. The new and improved pant suit is put together, polished and professional for the working woman on the go. From streamlined shapes to bold color, the office uniform gets a modern makeover in ultra-trendy proportions. Do you wear pantsuits at the office? How do you wear your pant suit?
---
Comments
Popular
Related
Recent