As a pretty tall lady, I am always on the lookout for clothes that fit and fashion tips for tall girls that I can use. If you consider yourself pretty tall, too: raise your stiletto in the air! (You will see why later.) As a tallish (5'10") woman, I encounter loads of questions and opinions about my height and weight, and clothing options – among other things. One of those many assumptions suggests that finding clothes to fit my frame is easy. Hmmm... Yes and no, not really. Finding clothes that accommodate both my height and size is sometimes tricky. As with any size, it takes time to learn what works best for you without making you look like you raided a children's store. If you need a little direction, I offer you a few fashion tips for tall girls to help you embrace your inches and rock your height…with style!
---
1

Shop Variety
One of the best fashion tips for tall girls is also the most obvious and easiest to tackle: hit up the tall section whenever possible. Many stores offer longer size options throughout their aisles. It is a great feeling when you can find your size without fishing around in the hidden outer reaches of the store. Another option to consider is a visit to the men's section. Now, hear me out: the inseam lengths we need are often easily found in that section. If the women's section is severely size-limited and you do not have access to a specialty shop, then give the men's section a try. In a pinch you will find skinny jeans that are long enough or a sweater with sleeves that fit just right. A third option is online shopping at any of the numerous tall lady e-stores like longtallsally.com (LOVE that site) or tallgirls.co.uk.
---
2

Play Dress up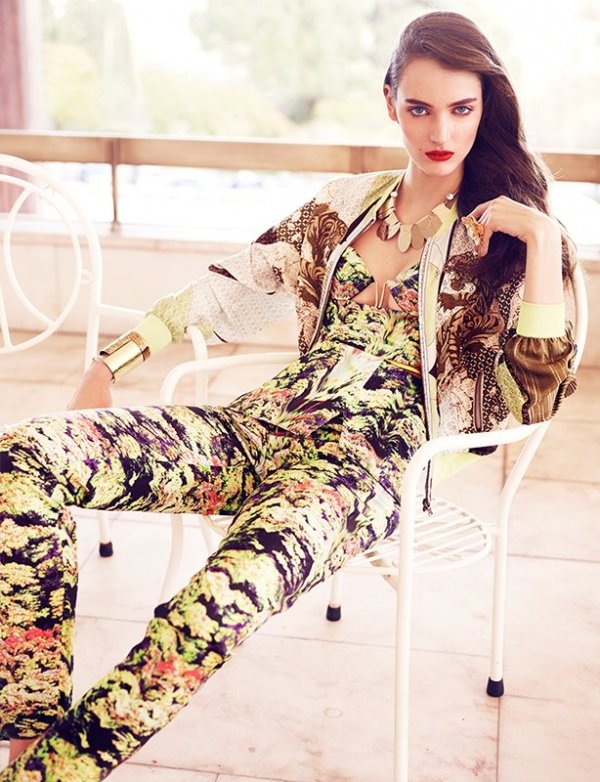 While you are checking out the size options, be sure to try on the pieces you like. Trying on an item before you buy it is an absolutely essential step that will save time and money later. Once you have the proper size and fit in-hand, pick up a second pair. Purchasing multiples of the same whenever possible allows you to always have a backup. You never know if a store might sell out an item or when items are restocked. Our need of longer sizes mean that playing dress up is absolutely necessary.
3

Head up!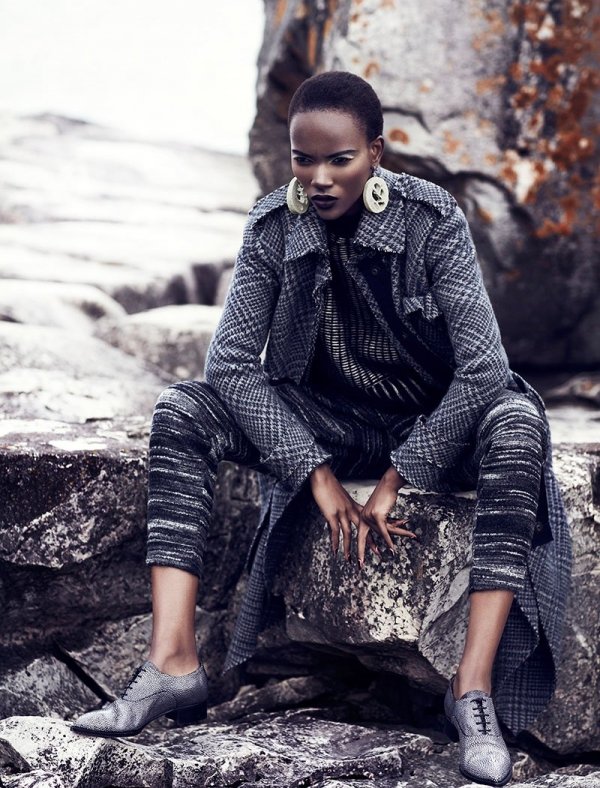 As a tall woman you can rock almost any hairstyle! Embrace a bold cut, big waves, super short hair, or long straight styles – whatever your heart fancies! Your fantastic height can work the exaggerated styles without overpowering your frame. Ignore any pressure to downplay the fabulousness of a hairstyle you love. In fact, the more dramatic the better! While you are at it throw on a bold lip color, too! As tallies (tall ladies for short), we are aware that our many inches are a bit much to take in right away. Kick off your fabulous look off with a great hairstyle and bold make-up you love. Like a painting, your hairstyle can provide an entry point for the view of your canvas. Start at the top with a bang and end at your feet with a punch!
---
4

Shirt Sleeves and Neckline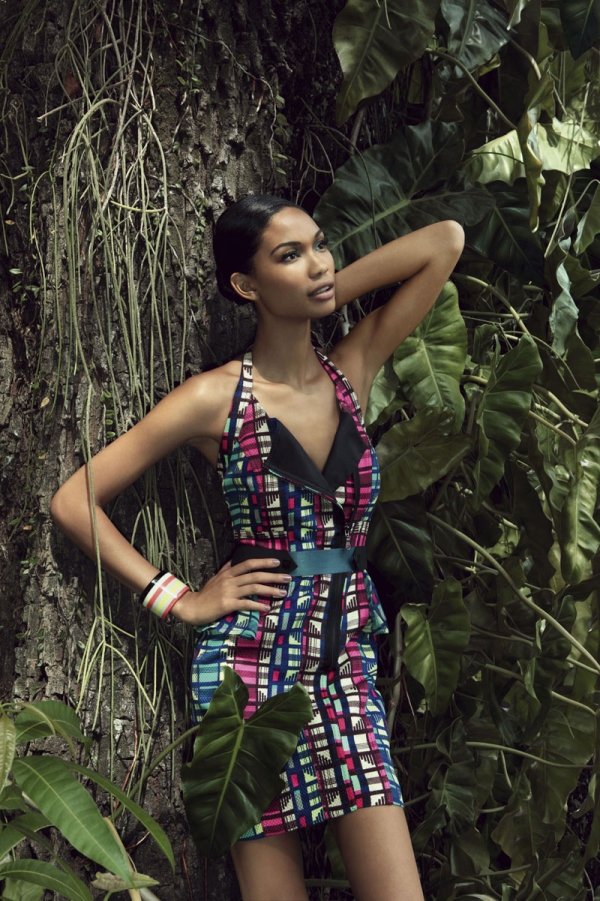 Sometimes our great height comes with nice broad shoulders. If you have broader shoulders, think about shirts that complement your neck. A deep neckline or v-neck specifically will draw attention away from your shoulders. When choosing sleeves seek long, short, or sleeveless; stay away from three-quarter length. The problem with sleeves of that length is that they make us look as if we are playing dress up with too-small clothes; the length will look and feel ill-proportioned.
---
5

Get a Leg up...pants!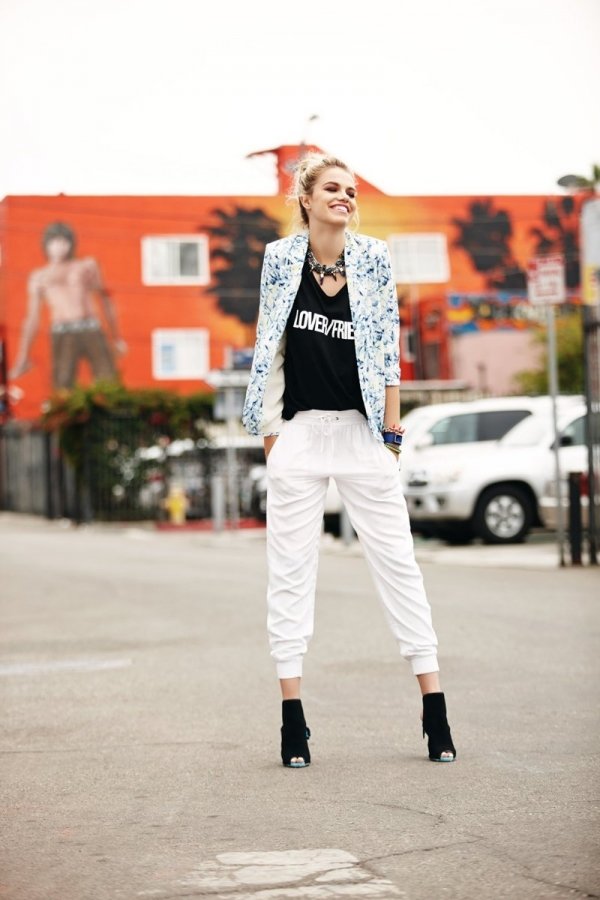 Tall girls....you look great in pants! Full length, straight or skinny - they are all fabulous on you! You do not need to downplay your height. When it comes to pants your only obstacle is length. A high waist pant looks great on you. It also shortens a long torso. Tired of the high waist? Hop into a pair of skinny jeans to enhance your shape and show off your length. Or try a pair of proper fitting wide-leg pants. Wide leg pants also complement your figure as well as your height. They also look absolutely chic on you! \Whichever style you choose, be sure to mind the inseam.
---
6

Dress Your Length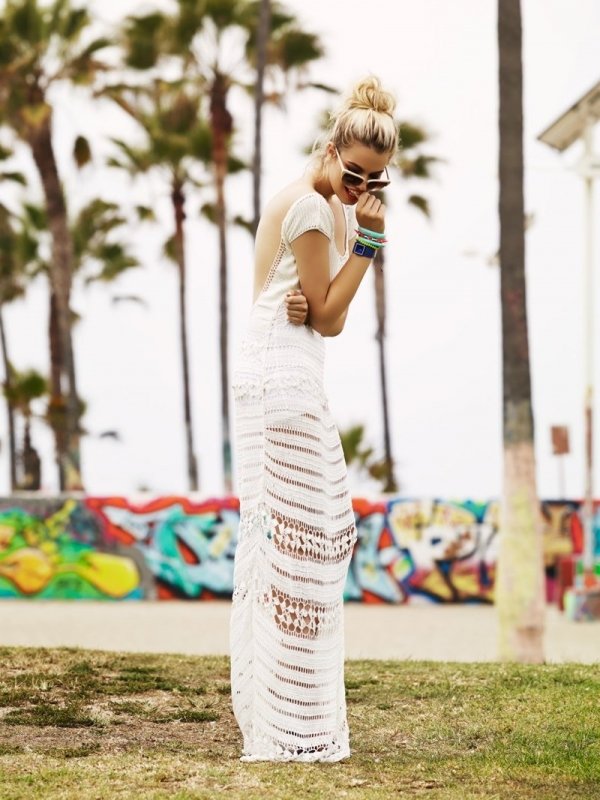 When you are in the mood to wear a skirt, consider a safe knee length, daring mid-thigh, or elegant maxi. Extra-long skirts enhance your height without overwhelming your size. As such, maxi length skirts and dresses look fabulous on you! Wear one and feel like a queen. If you want something a little shorter, try knee length. The shape and cut of a knee-length A-line dress will balance your figure and elongate your frame. Beware of anything much shorter than mid-thigh and be sure to dodge strong winds. Don't be afraid to show some skin but be sure to keep it classy.
---
7

Wear Heels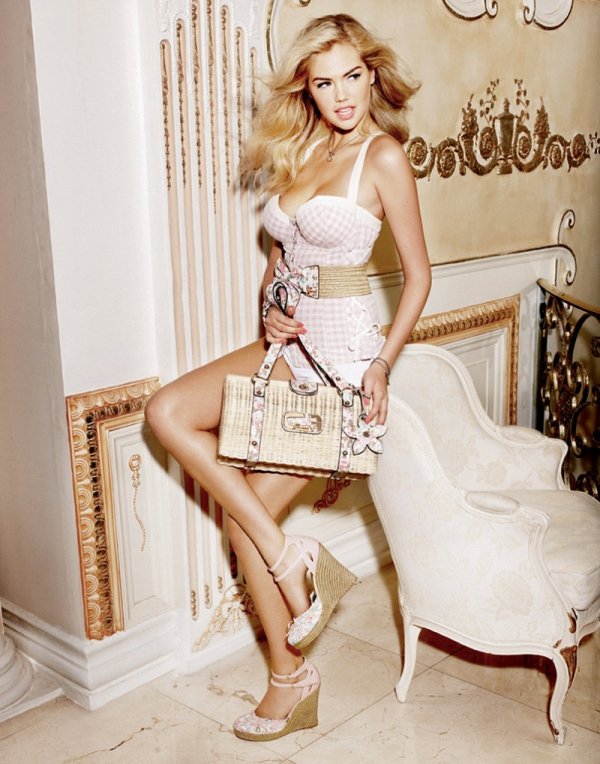 As a tall women, some of us feel the need to minimize our height by avoiding heels. If you like heels, go for it and wear them! Heels are lovely and sexy, and seem to add a little polish to any outfit. I love the idea of playing up our height with a great pair of heels. Heels enhance your height, expand it, and make the viewer's eyes work to take in our entire frame. Be proud of that fabulous length that makes you, YOU! Go big or go home – literally!
---
8

Consider Lovely Flats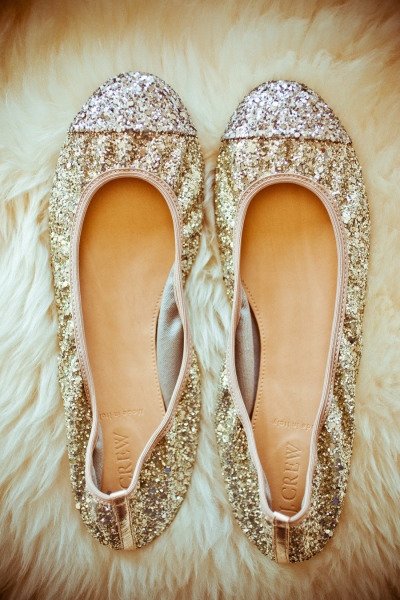 Ok, ladies, sometimes great height is accompanied by a little back pain. No matter what type of exercise we do or posture we maintain, back pain happens to the tallest of us. High heels can sometimes exascerbate the problem. If high heels aren't really your thing, then slip on a pair of kitten heels or beautiful flats! Heck, even if you love high heels but want a little change – consider flats, still. Whatever style of shoe you decide to wear, choose an eye-catching color or a pair with a little sparkle or interesting detail. End the head to toe gaze with a beautiful bright detail: great shoes!
---
9

Mix It up, Play with Proportions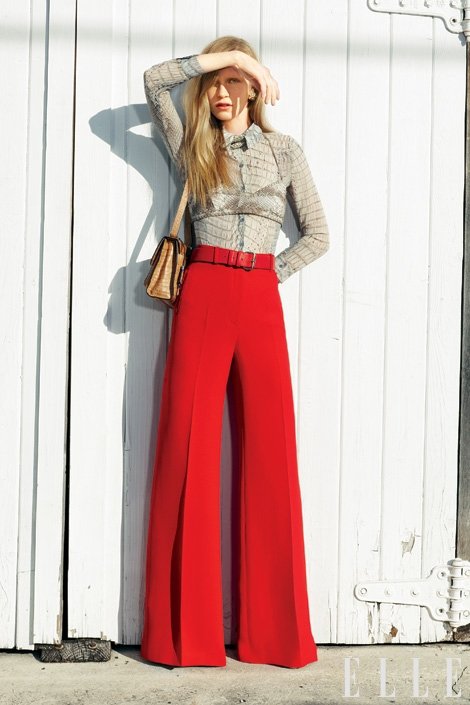 Oh, the juicy details - proportions and hints of color. Big jewels, slim clothes; big accessories, simple dress; skinny jeans, flowing top. Your tallness can pull off these exaggerated styles. When it comes to clothing choices, wide leg pants work best with fitted tops. Playing with proportions helps you avoid a blocky, rectangular look. I like pairing stovepipe pants with a flowing tank top, sandals, chunky jewelry, and oversized bag. Try it!
---
10

Upsize and Oversize Accessories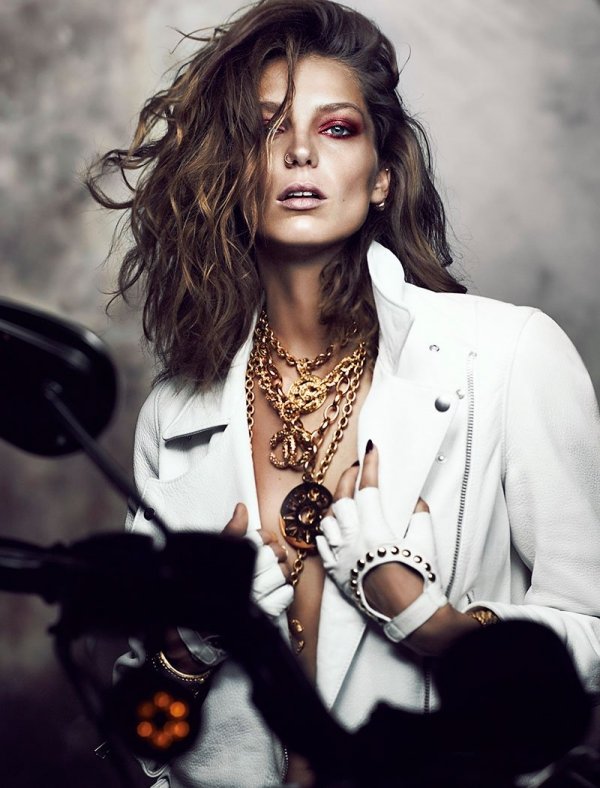 While we are on the topic of oversized, exaggerated shapes look great on you! With a long canvas to adorn, small accessories can get a little lost and look out of proportion to the rest of your body. Instead of a tiny clutch, consider a giant oversized bag. Like jewelry? Wear a chunky necklace instead of a smaller one, or layer chunky with long and slim - but not too much. Skinny belts are cute but they also get a little lost on us, or cut our size in half. A wide belt will be your best waist accessory friend. Consider pairing a tunic with a wide belt. Lovely! Either way, you can surely get away with the big accessories.
---
11

Avoid Crowding
Wear your accessories sparingly. Use your pieces to add flashes of interest to your outfit; your height is already a lovely accessory to your personality. I like the idea of getting dressed then taking off one accessory. Go ahead, layer your pieces - sparingly, do not crowd them.
---
12

Splash of Color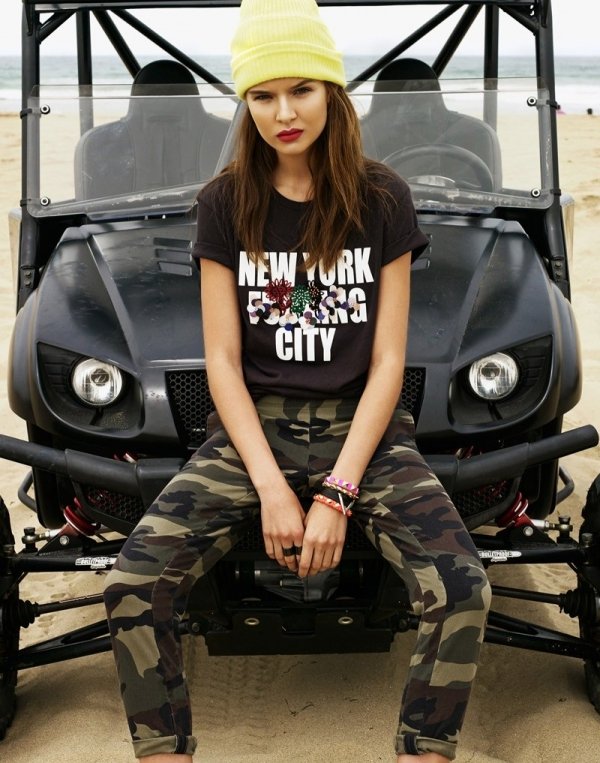 Bright colors are fantastic. They are a great way to wake up an outfit and add splashes of interesting details. Make the viewer's eyes travel your length from head to foot, but give them a pit stop or two along the way. Wear the bright colored accessories strategically and sparingly.
---
13

Have a Print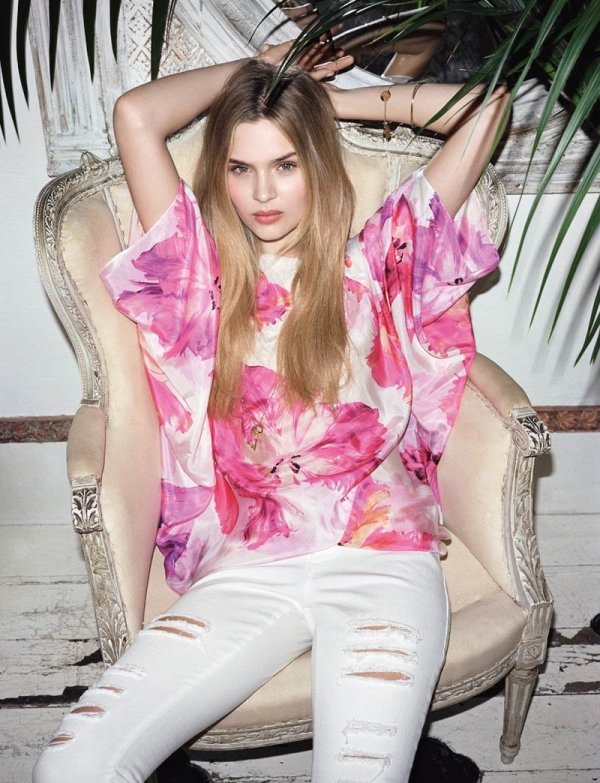 While we have color on our minds, let's make a note about prints. Plains and simple: try them. Some tall ladies are a little afraid to wear prints and shy away from them. If you like printed fabrics, wear them. Break up the prints by pairing a printed item with a solid. If you wear an all over print like on a maxi dress for example, then break it up with a wide solid color belt and neutral accessories. There is no need to shy away from prints and patterns. You can totally pull off the print look without appearing overwhelmed by it.
---
14

Handle with Care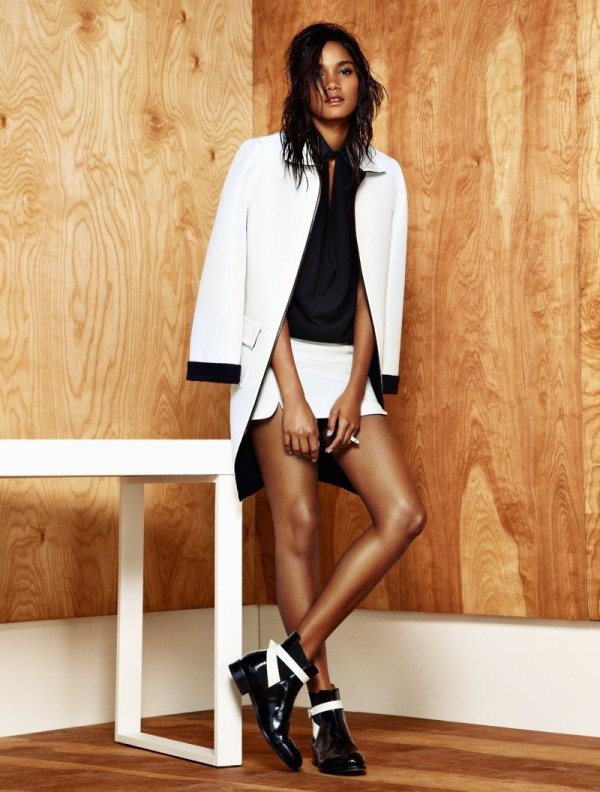 This, too, will seem very familiar but is worth repeating: dry clean whenever possible or wash your clothes in cold water. In fact, cold water will be your best friend. Proper care of your items will not only extend the life of your clothes but will also help you to retain the length and save the colors. Larger sizes often come at a cost premium. Who wants to hunt down a replacement item if you do not have to.
---
15

A Necessary Trick or Two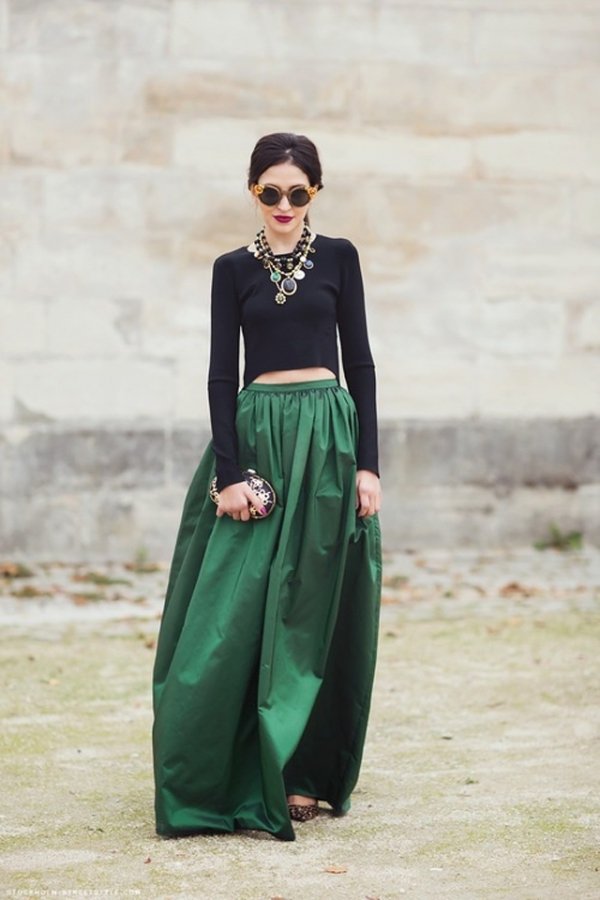 Sometimes, our clothes will shrink no matter what we do. When this happens - fake it. Shrunken shirt? Tuck the end inside a high waist bottom and slap on a wide belt. Pants too short? Roll the bottom of the pant leg and take a bike trip. Or tuck them in a pair of boots. No one will know the difference.
Hey, my sisters in tallness, being tall is wonderful! Embrace your height from head to toe with confidence and style! Love it! Flaunt it! How do you dress your lovely frame? Please, share with us!
Sources: us.longtallsally.com; fashion.about.com;
---
Comments
Popular
Related
Recent