There are many fabulous ways to wear Radiant Orchid in 2014. Since Pantone declared it the "Color of the Year," you will be seeing a lot of this vibrant shade. If you are looking for ways to wear Radiant Orchid, here are my picks!
1

On Your Hair…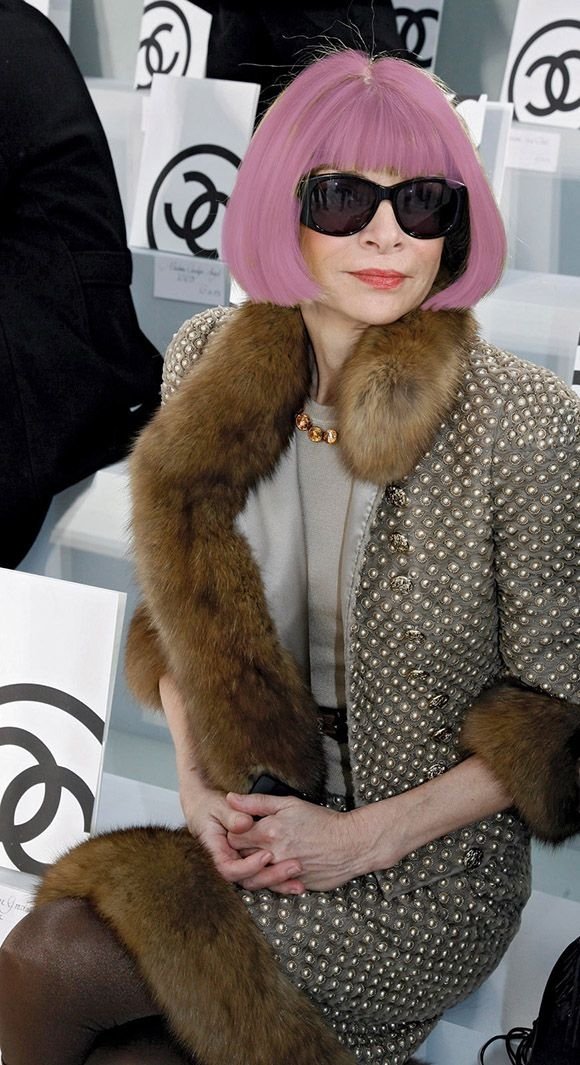 One of the most "out there" ways to wear Radiant Orchid is to color your hair this shade! You can add a couple of highlights for a little fun or color your entire head Radiant Orchid for a bold expression. Celebrities such as Katy Perry and Anna Wintour have worn their locks this color and you can too! Would you consider Radiant Orchid as a hair color?
2

On Your Lips…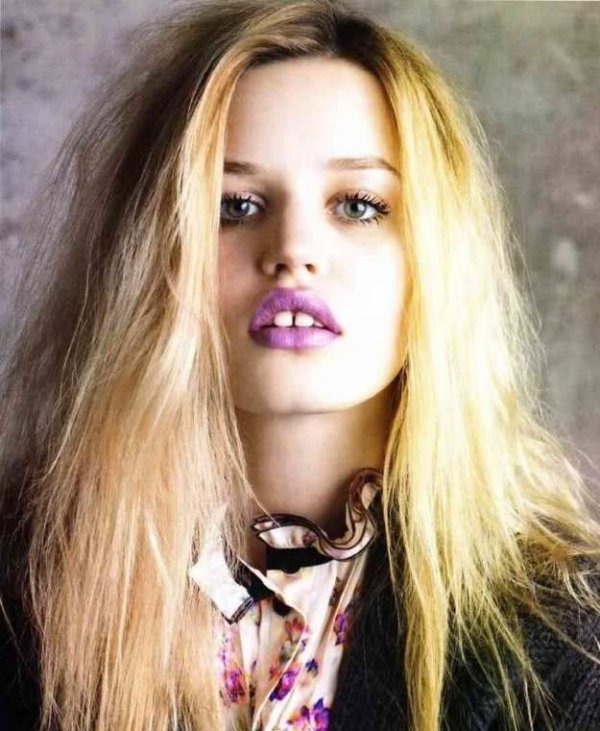 Radiant Orchid looks absolutely stunning as a lipstick. What's great about the color is you can make it pull purple or pink. If you are looking to wear this year's hottest color on your pout, you're in luck because some of the best beauty brands have lipsticks in this gorgeous color. Try Illamasqua's Underworld lipstick to achieve this look!
3

On Your Eyes…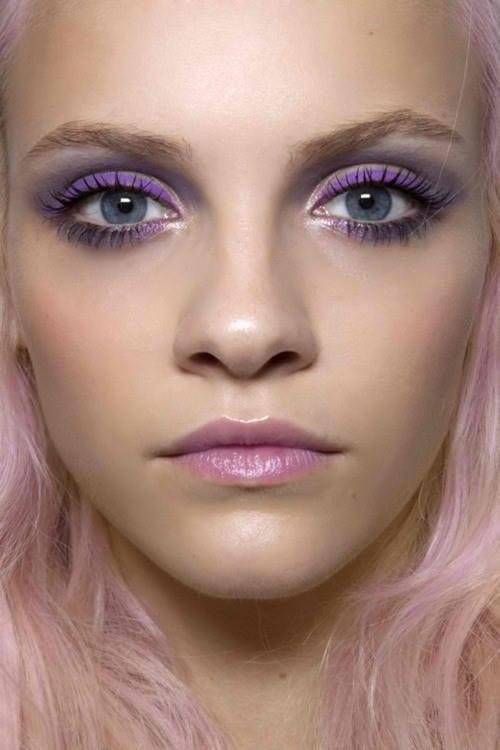 Another way to incorporate Radiant Orchid in your beauty routine is by wearing it as eye shadow. The fuchsia shade makes every eye color stand out. If you want to wear Radiant Orchid on your eyes, Marc Jacobs palette, Style Eye-Con No. 7, has several shades that will help you rock the trend!
4

On Your Feet…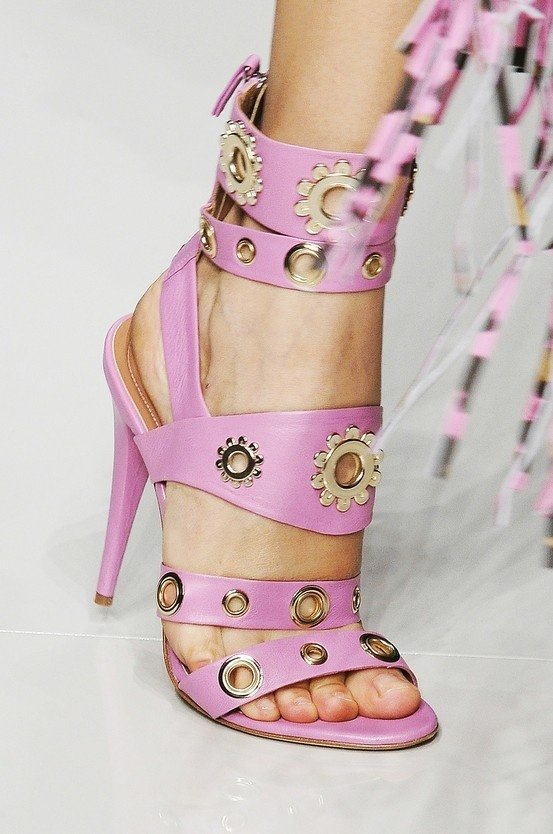 Shoes are one of my favorite ways to make fashion statements. Getting a pair of pumps, sandals, or even sneakers in Radiant Orchid is a fun way to wear Pantone's color of the year. Surprisingly, Radiant Orchid shoes go with almost anything! There are many designers who are coming out with shoes in this gorgeous color, but one of my favorites is Kate Spade. Kate Spade has an array of shoes in Radiant Orchid and all of them are to die for!
5

As a Dress…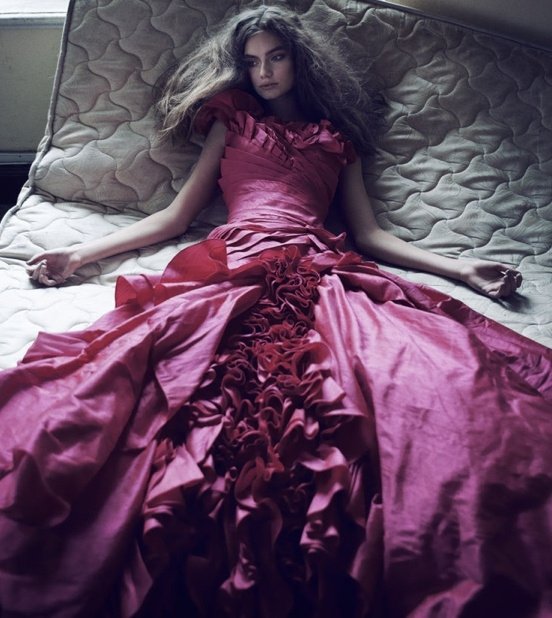 Every fashion-forward girl needs a Radiant Orchid dress. The color can be classy and sophisticated or fun and exciting. Radiant Orchid dresses are no longer to be used exclusively for bridesmaids. Buying a dress in this shade is one of the best and easiest ways to incorporate Radiant Orchid into your wardrobe. Keep an eye out at your favorite clothing store, chances are they have a few dresses in this color.
6

As a Coat…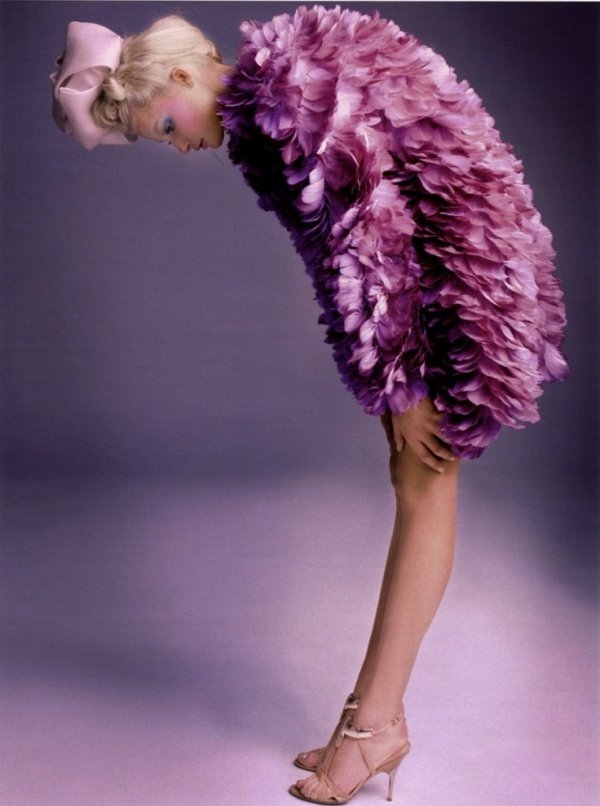 You can start and end 2014 in Radiant Orchid with a gorgeous winter coat in this hue. Or, you can opt for a smaller jacket in Radiant Orchid. No matter what kind of coat you get, it's a great way to wear Radiant Orchid. Coats make great statement pieces. They can accessorize any outfit or simply be a fashion statement all their own. J. Crew has a cute Radiant Orchid coat and I'm willing to bet you can find them elsewhere, too.
7

On Your Nails…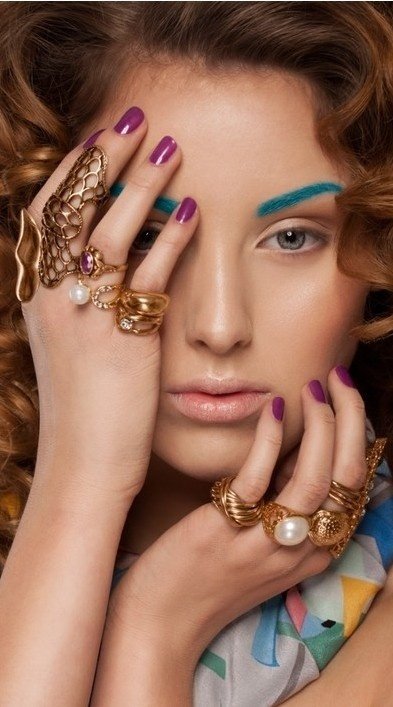 If all of these ideas seem too extreme, you can always wear Radiant Orchid on your nails. Nails are a great way to try new colors! For extra fun, paint your nails in Radiant Orchid then throw on a matching lipstick. If you are looking to wear Pantone's color of the year on your nails, you can find this shade in almost every polish line. My personal favorite is Suspiria by Obsessive Compulsive Cosmetics.
There you have it – my favorite ways to wear Radiant Orchid! Will you be wearing this color in 2014? If so, what is your favorite way to rock the color of the year? Please share with us in the comment sections.