Christmas Day fashion can be a tricky thing as your day may go from one extreme to another. Whilst it's cold outside, it's warm inside, and even though you want to get glam and show off in your sparkiest outfit, you'll need room for all that Christmas pudding! However you spend your Christmas day, it's important to look and feel your best - Christmas is to be enjoyed after all! Aside from being both comfortable and practical, you'll also want your Christmas Day outfit to sparkle and capture some of the festive feel - whether that is with the colors, the feel of the material, the sparkle or the silhouette shape. Read our seven top tips below for dressing to impress this Christmas Day.
---
1

Comfort DOESN'T Have to Mean Dressing down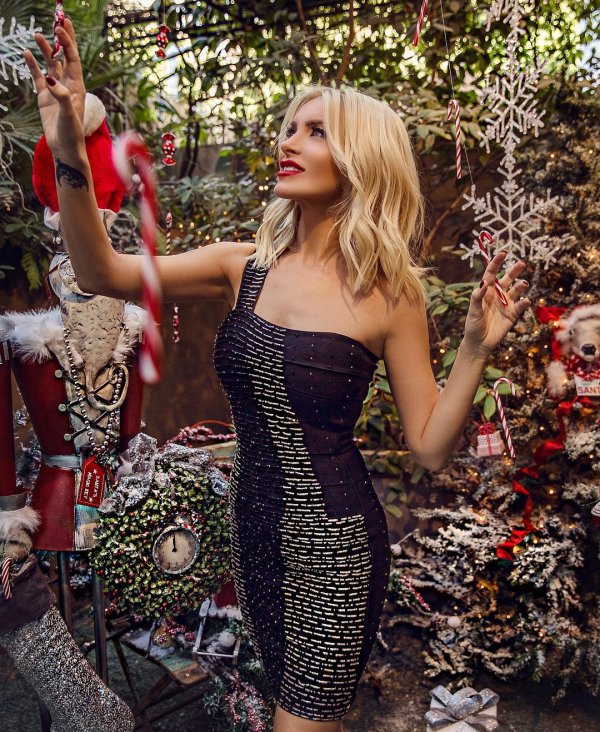 Being comfortable is key on Christmas Day as there is always a lot of sitting around and eating to be done, as well as celebrating the festivities! But being comfortable doesn't have to mean looking drab. Dress up in style with a bandage dress - the stretchy material means you have some 'give' after filling up on your Christmas dinner, but the overall sleek look of the dress gives it an elegant feel - perfect to make you feel special on Christmas Day.
---
2

Add Some Sparkle with Accessories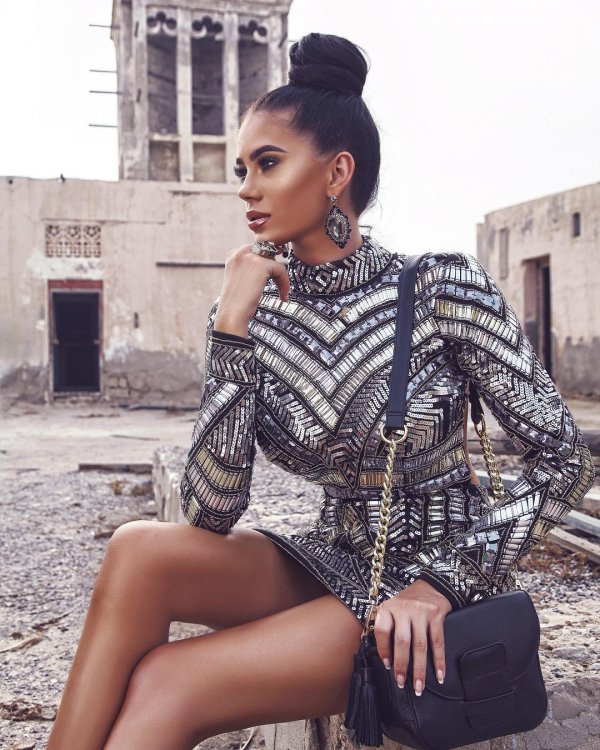 Christmas is always about the glitter and glitz, so make sure you don't forget to add a sparkling touch to your outfit. For a subtle touch of glamour a small pair of diamond earrings can add something special, or if you're not cooking then a sparkly bracelet can also make the right effect.
---
3

Prepare for the Cold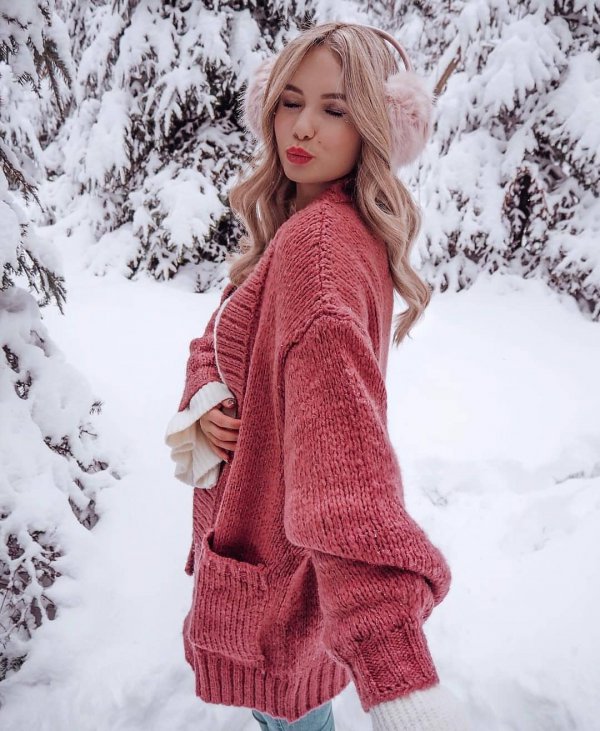 If your family tradition is to take a post-lunch winter walk (the perfect idea to work off all that Christmas pudding!), or you will be doing some travelling - perhaps to see friends and family in different locations - then you'll need a warm and stylish winter coat to keep you wrapped up for your journey. Outerwear is no reason not to pull out the stops in the style stakes, so take the lead from one of the statement coats or go for a true winter wonderland feel - a luxurious leather jacket with fur trim.
---
4

Be Nice to Your Feet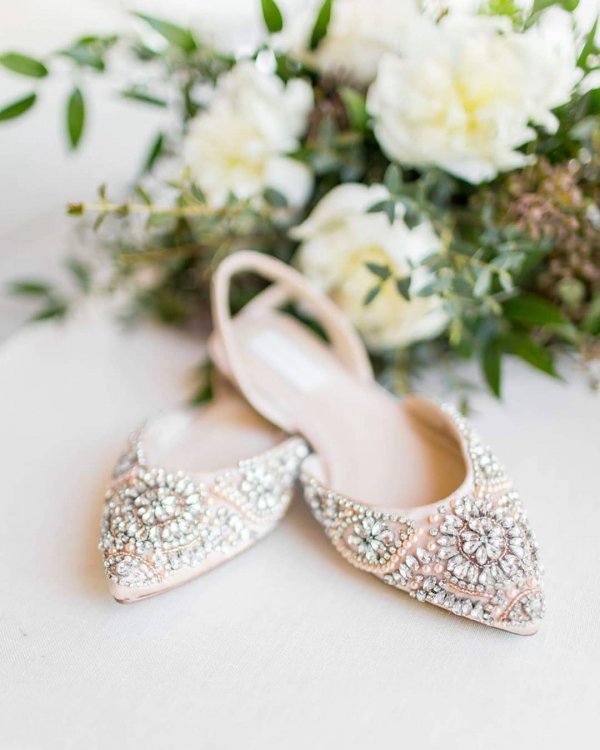 If you're going to be on your feet all day cooking, fetching drinks, or just standing around chatting then think about how your poor feet are going to hold up. A pair of sparkly flats may be a better choice for a hostess rather than your highest heels. However if you are a guest and taking the day very easily then a pair of skyscraper heels may be just the thing to do for… Why not pull out your most breathtaking pair of shoes and show off!
---
5

Use Your FAVORITE Fragrance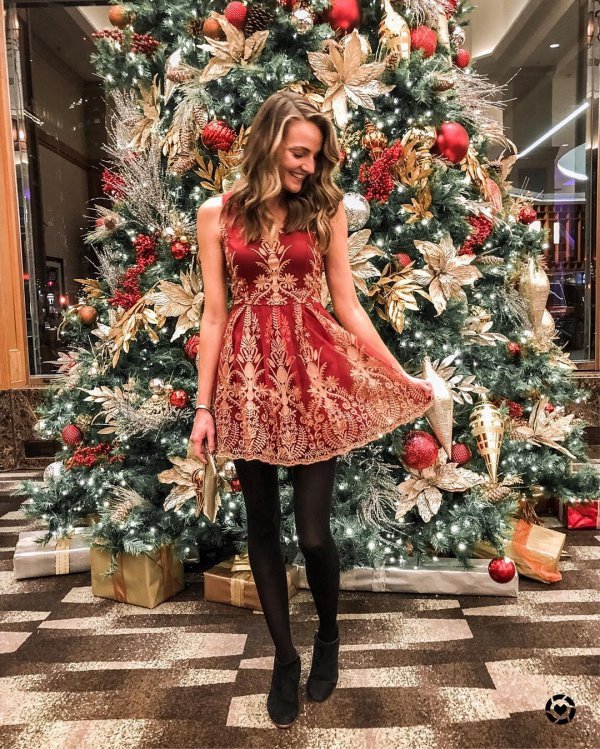 A special time of year, you might want to make Christmas Day extra special by using your favorite fragrance. By smelling of a scent that reminds you of happy memories and special occasions, you will enjoy your day all the day and have another fantastic memory for the scent to trigger.
---
6

It's the Perfect Occasion for Statement Pieces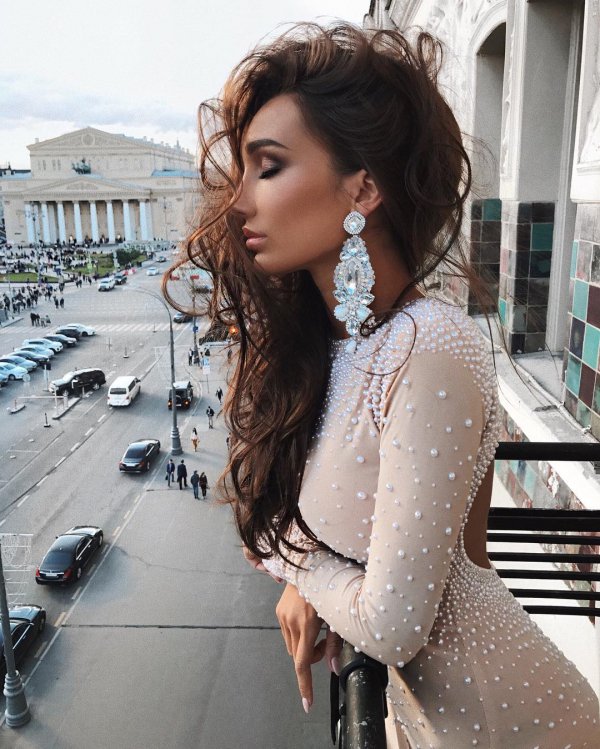 Whether it's a strong statement jacket or a statement accessory such as an eye catching necklace or handbag, Christmas is the ideal time to take a fashion risk and go all out on THE statement piece. If you are not brave enough to really push the boat out and take a chance, why not try something quirky like colored tights or oversize jewelry to give the impression you are a bona fide fashionista.
7

Christmas Day at Home Doesn't Mean You Can't Make a Splash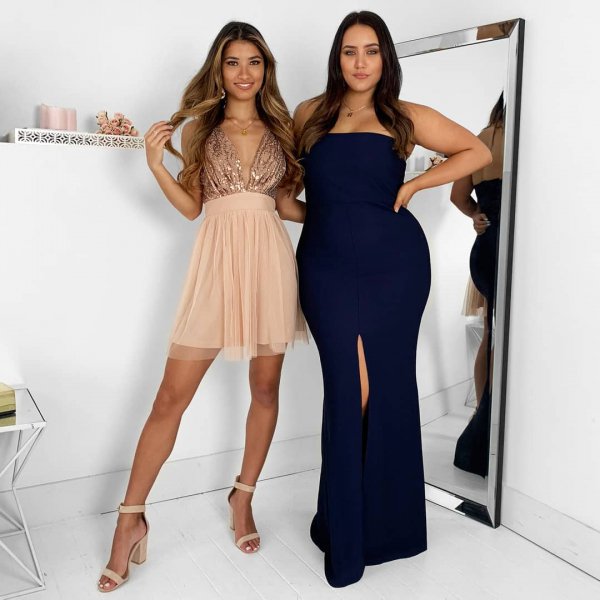 Christmas day is the perfect excuse to wear a fabulous dress, even if you're just staying at home. Forget the fashion rules of only dressing up to go out - at home surrounded by your loved ones you can still make a big impression. A sparkling floor length gown is sure to turn heads, or attract some attention with plunging back-line or sheer side or midriff panels. You can never be too dressed up for Christmas!
Whatever style you choose to embrace this Christmas Day, make sure that above all else it makes you feel fantastic! Whether you're looking for a gorgeous top, a luxurious dress, or statement accessories to inject some wow in to those wardrobe staples, feeling and looking great on Christmas Day is easy, whatever you've got planned…
So enjoy your day, whatever you are wearing and ensure that you are comfortable, warm and looking good for the festivities this year!
Written by Vero Milano, a luxury women's clothing brand who originate from Milano. Specialising in glamorous swimwear, sexy cocktail dresses and elegant evening dress, Vero Milano know all the little secrets that can make a woman's body look fabulous. We believe every woman can look perfect when dressed in the right clothing this Christmas!
---
Comments
Popular
Related
Recent