Are you curious what some popular ways to wear Aztec prints are? Aztec prints are very popular this season but it can be difficult to decide how you want to wear them. If you're a little nervous about finding ways to wear Aztec prints then maybe this article can give you courage to try this popular new trend. If you already love wearing Aztec print then maybe you'll gain some inspiration on new ways to wear it.
---
1

Try a Scarf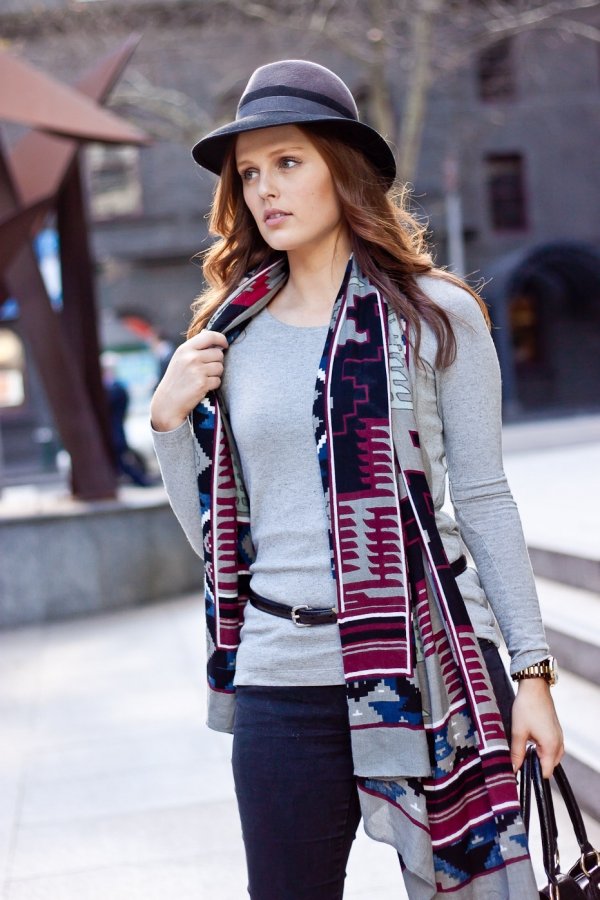 One of the easiest ways to wear Aztec prints is to try a scarf. This is a good way to give Aztec print a try. Scarves are generally an inexpensive accessory. I've seen some for as low as a few dollars. If you decide Aztec print isn't for you then you haven't invested much.
---
2

Go for Leggings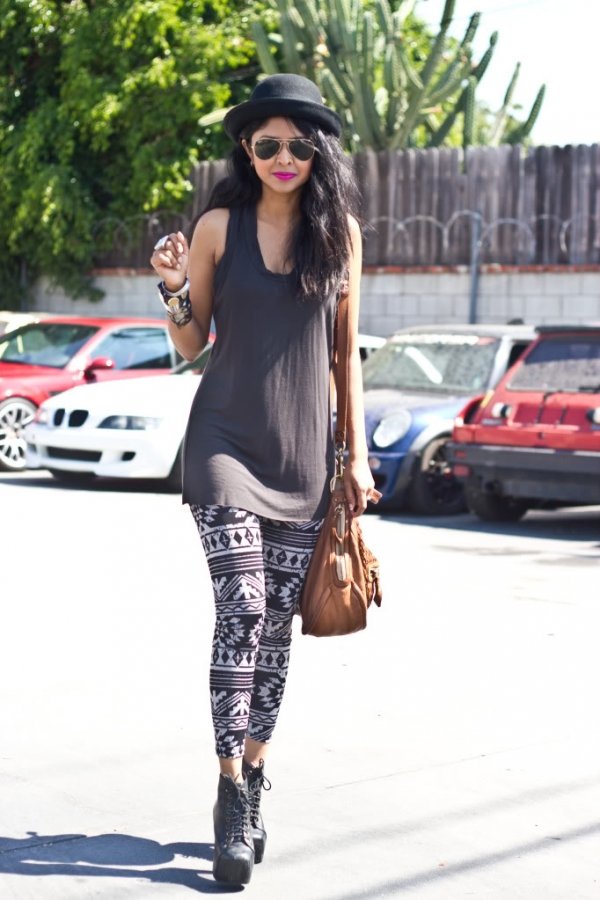 I've seen tons of leggings in Aztec print. This is a very popular way to wear it. It's a very simple way to put a cute outfit together, too. Add a solid tunic and some riding boots and you'll look stylish while still being comfortable. This's an outfit you can wear for a variety of occasions. It's fine for school, going out with friends, a date or even just hanging out at home.
3

Go for a Tribal Wallet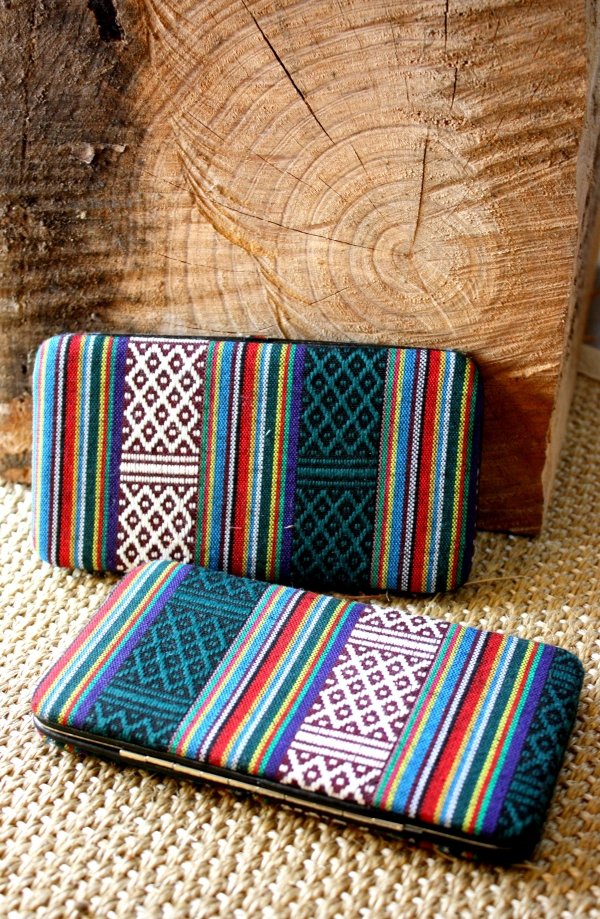 This is a cute way to try Aztec print. You're getting in on the trend without embracing it in a big way. If you're more of a classic dresser then you may not be comfortable wearing something as noticeable as Aztec print. Purchasing a wallet in Aztec print is a way to enjoy the trend without actually wearing it. It's a unique choice of how to use Aztec print in your wardrobe.
---
4

Try Aztec Flats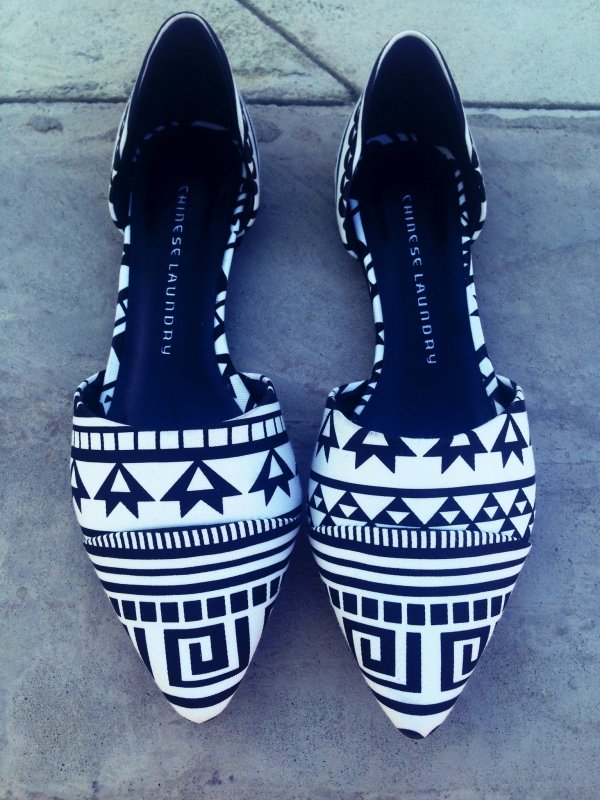 Aztec flats are adorably cute. They're a way to wear the trend without it taking over your outfit. If you pair Aztec print flats with a solid top and a pair of jeans, it's going to look great. They're a great statement piece. To get the most wear out of them, you may want to choose neutral colors such as white and black.
---
5

Buy Hair Accessories in Aztec Print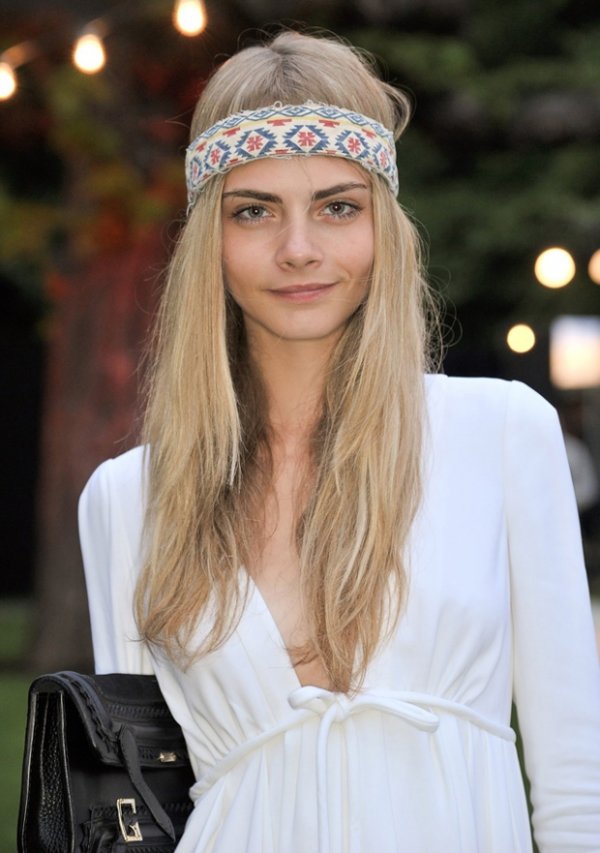 Want a way to wear this print that is very subtle? Try wearing hair accessories in it. This is something that only the most observant of people will notice. But if they do, they'll credit you for being on the up and up as far as trends go. You could do a headband in Aztec print or even a barrette. Aztec hair accessories are a perfect thing to grab when you want to add a bit more pizzazz to your ensemble.
---
6

Wear Fun Socks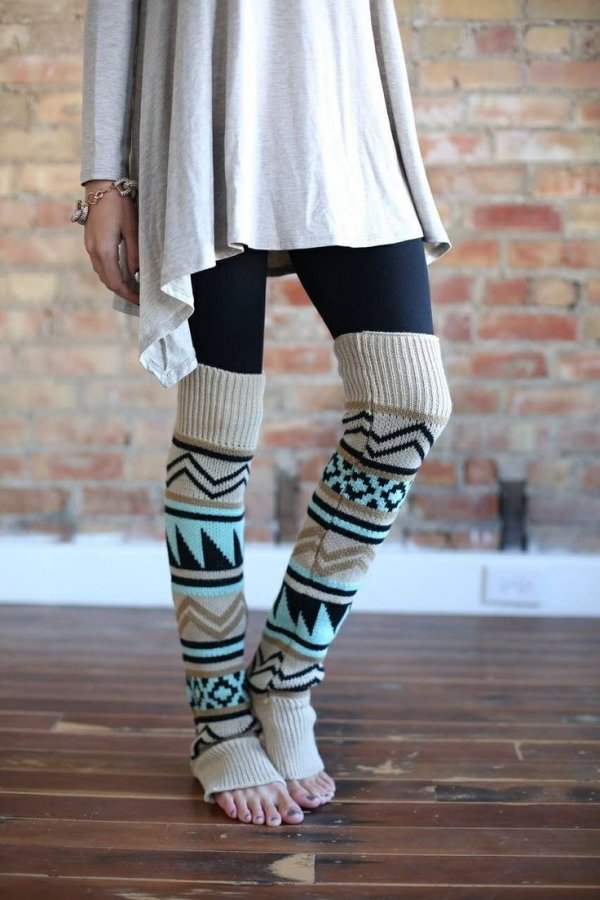 Aztec print socks are a unique way to wear this trend. Socks are a fun way to express yourself. Many people choose to do this. There are some good reasons for this choice. For one thing, you can hide them under a pair of stylish boots or embrace your playful side and let them show when you're hanging out at home.
---
7

Wear a Dress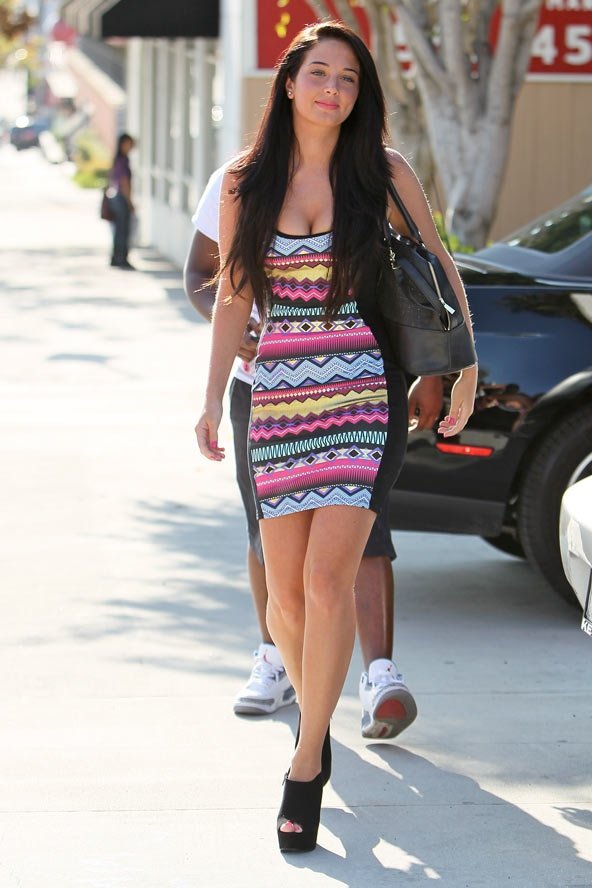 If you love making a bold fashion statement, wear a dress in Aztec print. I have a friend who purchased a dress in this print and it looks very fashionable on her. One great thing about Aztec print is that it isn't limited to certain colors. There are many different color combinations you can choose from so that there's a flattering color combination for everyone. You can go bright, neutral, pastel or even neon.
How're you wearing Aztec print this season? What's your favorite way to wear it? I can't wait to hear your fashion advice!
---
Popular
Related
Recent