I'm one of the people who operates under the belief that you can make any dress cold weather proof. If you play your cards right, you'll be able to pull off your cute go-to brunch dress all year round.
---
1

A Trendy and Cozy Coat Will Take You Everywhere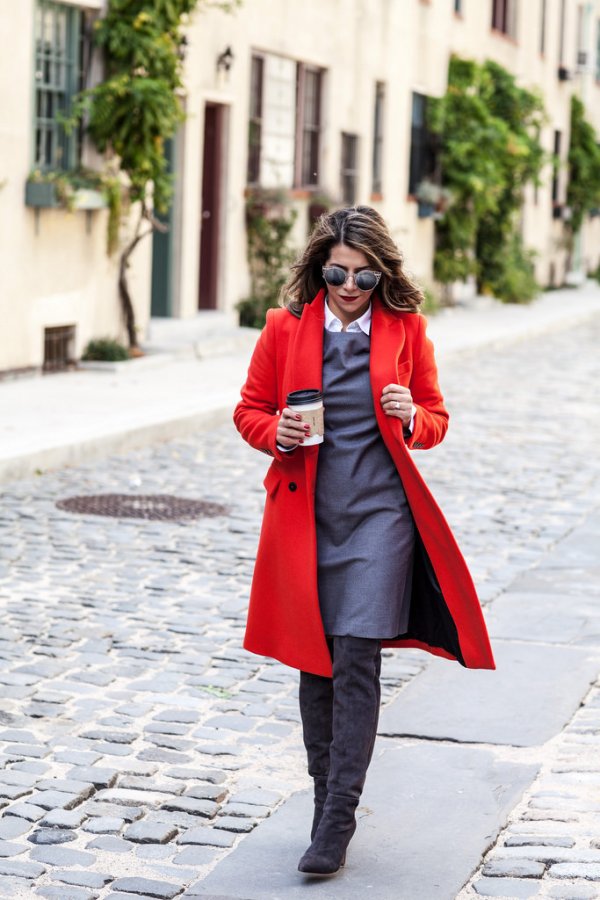 Source: The Corporate Catwalk
What's one thing that all fashion bloggers have in common? They have a coat for every occasion (and temperature!). Layer your dress with a super warm coat. For extra style kudos, rock one in a bright hue!
---
2

Need a Quick Fix? Easy! Pull out Your Favorite Knit Beanie and Scarf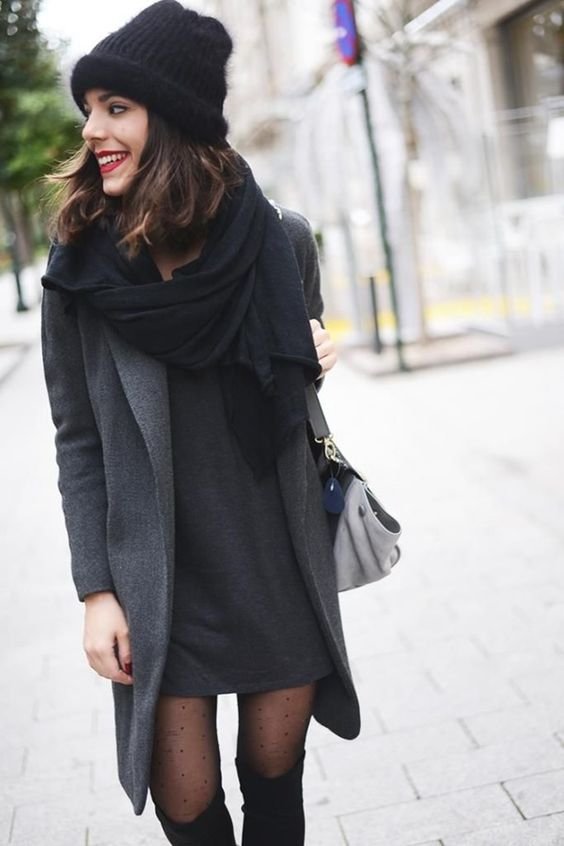 Via Women's Fashion
Depending on the type of material that your hat and scarf are made from, you can dress up your outfit or give it a casual vibe.
---
3

Over-the-knee Boots Will Give You Life!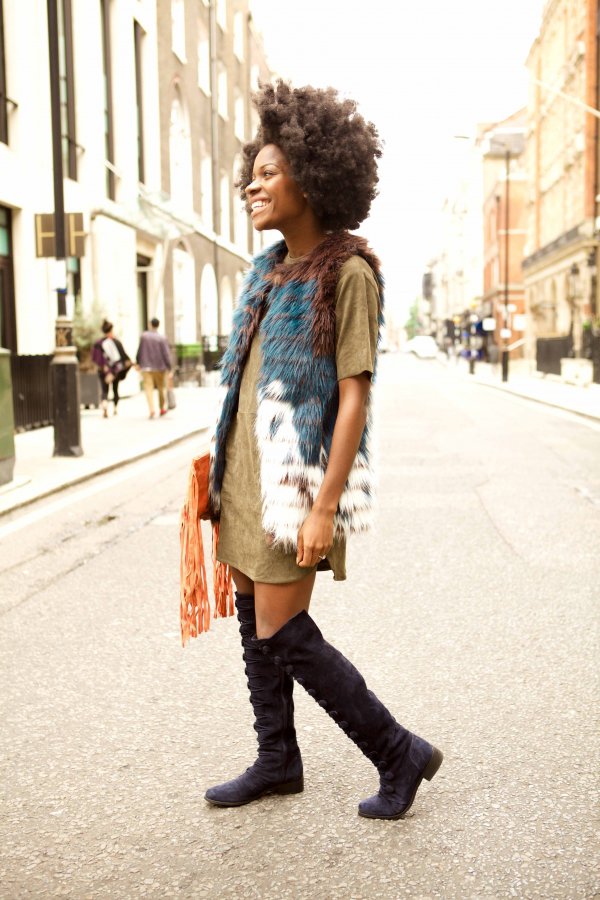 Source: Freddie Harrel
Whether you're tall or petite, you can totally rock the over-the-knee trend. I'll be honest: My first pair of boots were super hard to pull off. After trying them out in different cuts and materials, I fell in love. It's all about finding the right fit and then styling the heck out of them!
---
4

Layer Your Dress over a Button-up Blouse for a Sweet Date Night Look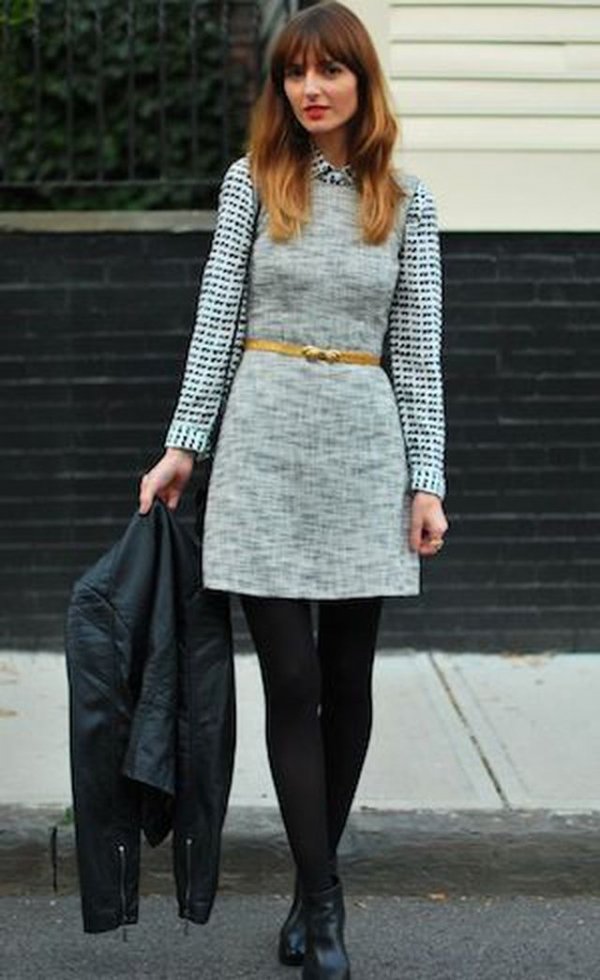 Source: 20 Style Tips On How
The only thing that can make your date night garb look even better is a thin belt to accent your curves. Stealing his coat for an adorable Instagram shot is just icing on the cake.
---
5

As an Alternative, Wear Your Shirt over Your Dress for a Fresh New Look!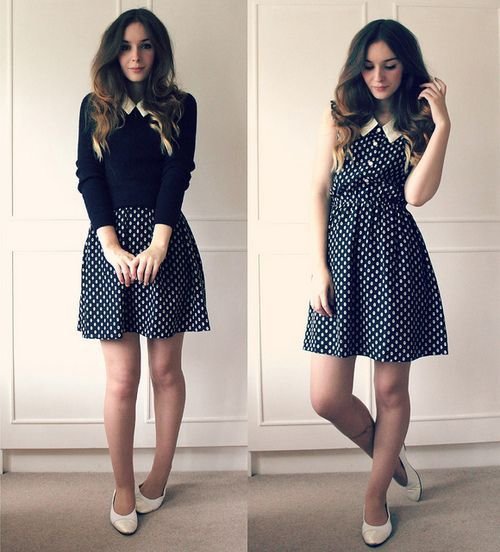 Source: 20 Style Tips On How
This style hack is one you'll wear all season.
---
6

Tights Are the Answer for All of Those Chilly Nights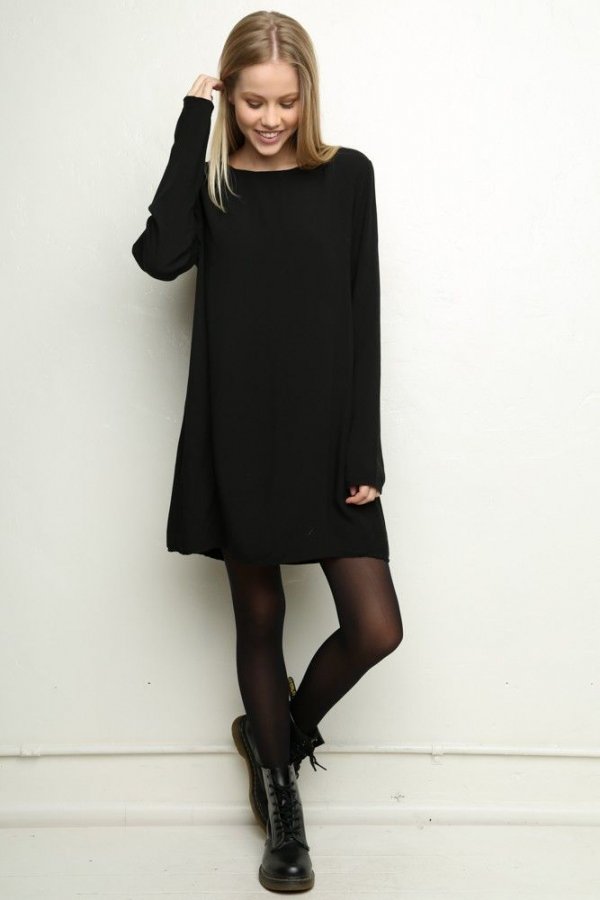 Source: 10 Little Black Dresses We
With spring right on the horizon, sheer tights offer the perfect remedy for this in-between weather. If you also happen to live in New York and can't keep up with the sudden (not to mention drastic) changes in temperature, they'll make the transition easier.
---
7

No Matter the Season, Faux Leather Will Always Be Weather Appropriate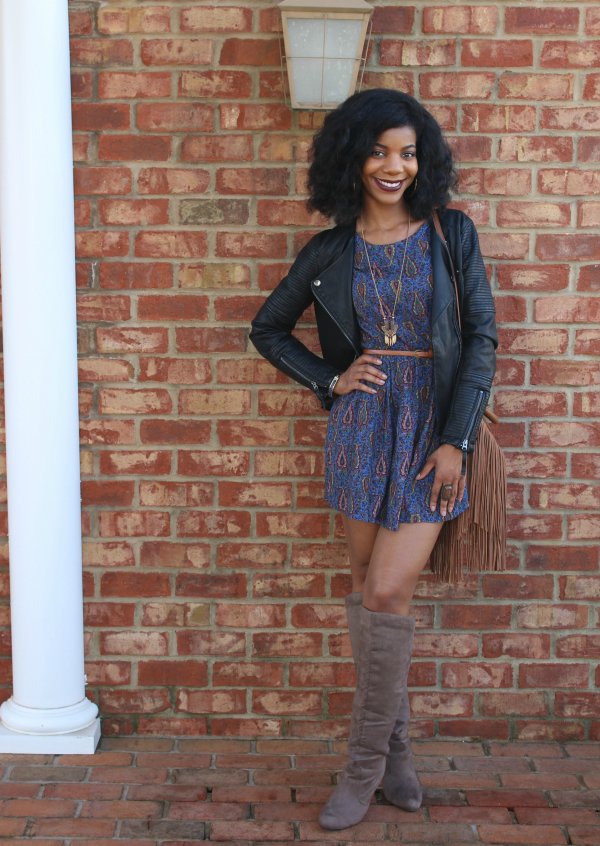 Source: The Style Perk
The greatest part about owning a faux leather jacket is that you can make it work for any occasion.
---
8

Ladies, It's Time to up Your Sock Game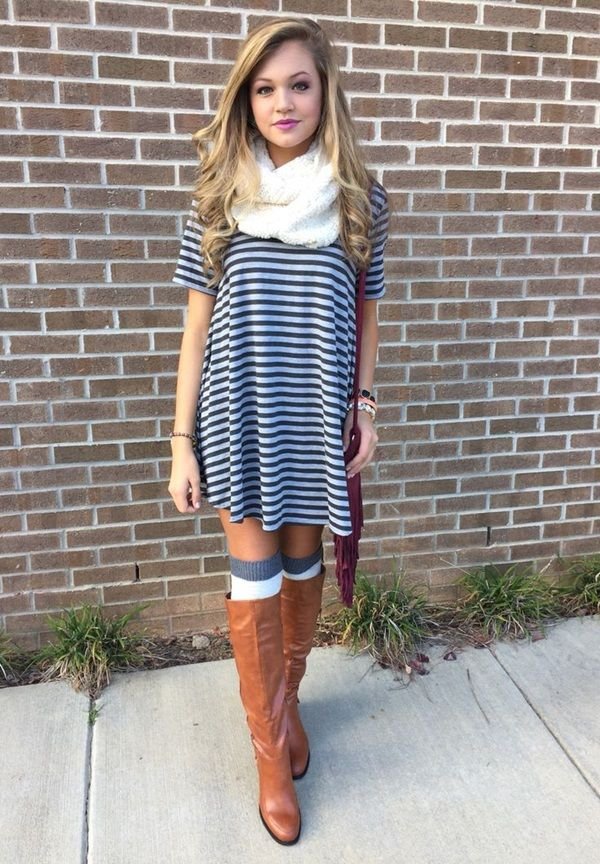 Source: 45 Latest Fashion Outfits
Score some major points by letting your stylish knee high boots play peekaboo with over-the-knee socks.
---
9

The Lace Design on These Tights is Pure Perfection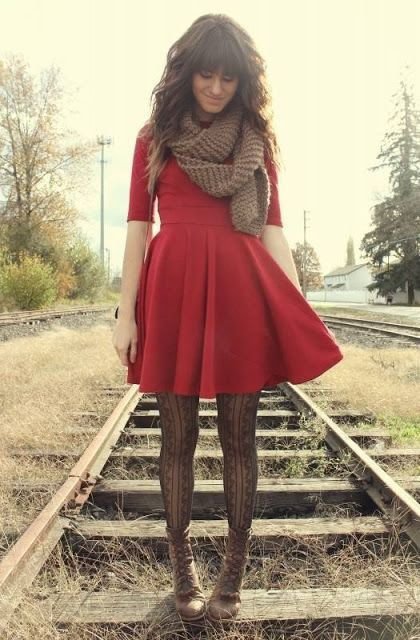 Source: 20 Style Tips On How
No other words need to be spoken.
---
10

Here's the Only Way You Should Be Styling Your Pullover Sweaters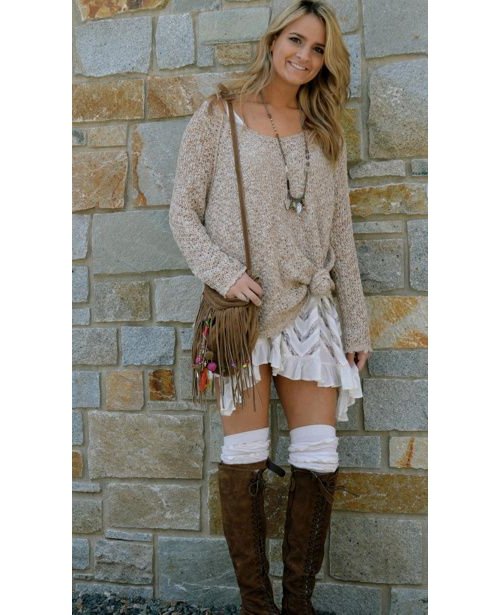 Source: 20 Style Tips On How
Give your dress a 90s feel by tying the left or right side of your sweater into a trendy knot. Here's a secret: For those of you who are super into oversized tops, it'll add some much needed form to your look.
---
11

Add a Cherry Cardigan to Your Wardrobe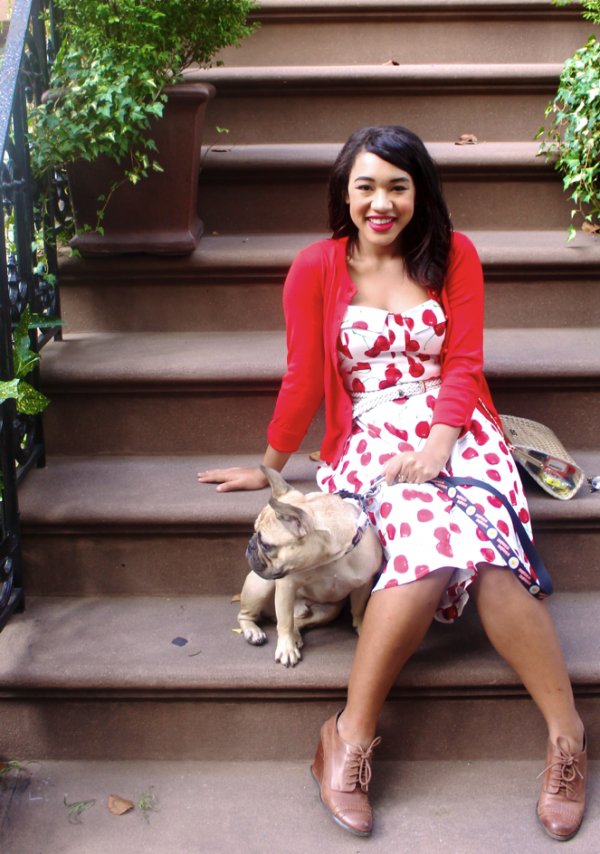 Source: Color Me Courtney
Borrow a page from Zooey Deschanel's fashion book by pairing your flirty dress with a bright and comfy cardigan.
---
12

Go the Extra Mile with a Mile-long Sweater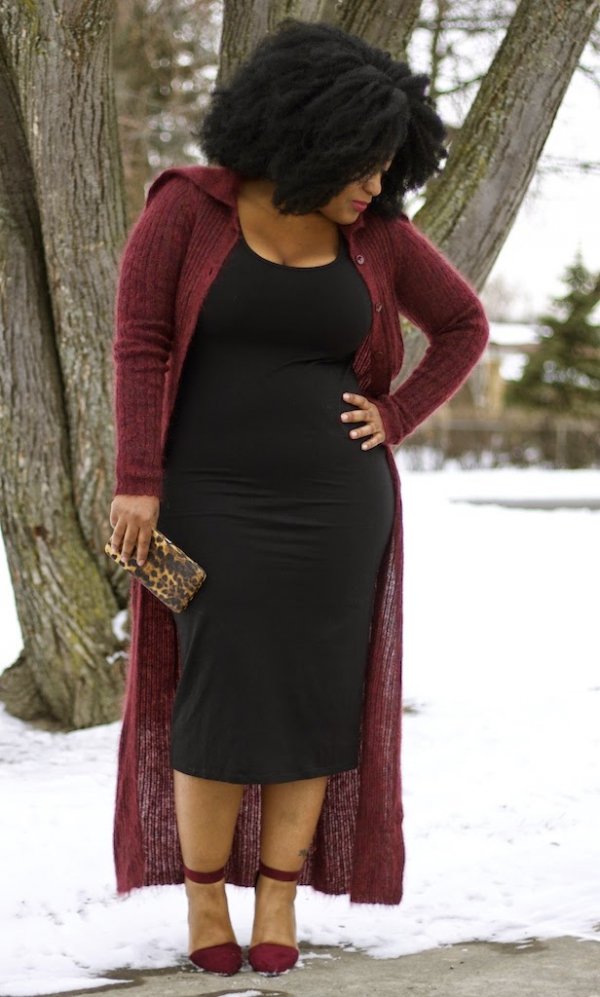 Source: Style Chic 360
Longline sweaters are steadily becoming one of the biggest trends this year. There's something about the sharp lines and contrast they add to any dress that make them such an awesome buy.
---
13

Pants and Dresses Are a Match Made in Heaven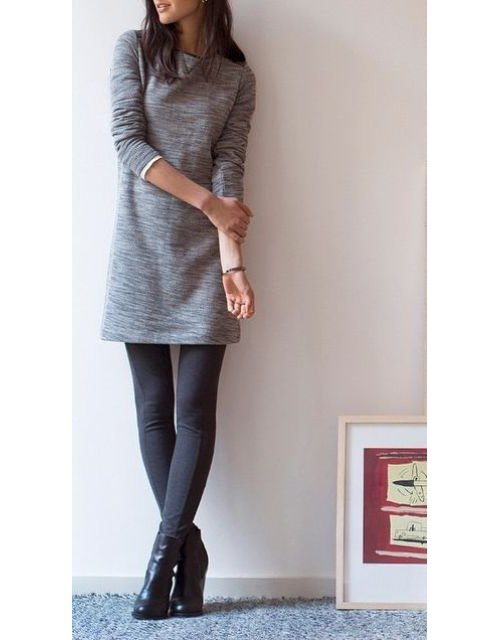 Source: Date Night Outfits
For extra comfort, slip on your favorite pair of pants. You'll instantly swoon over their clean (and lean!) lines.
---
14

Leggings Will Never Go out of Style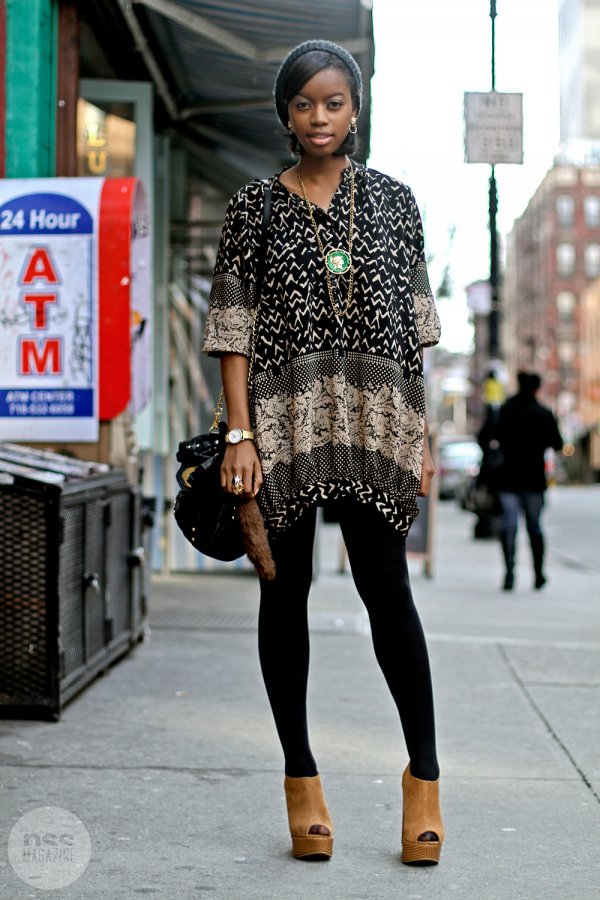 Source: NSS Mag
From the New York City streets to the fashion week runways, we've seen just how versatile leggings are. This combo has been popular since the 80s and won't be losing momentum any time soon.
How do you style your dresses during the chilly weather?
More
Comments
Popular
Recent