Everyone needs more ways to wear cable knit. Not only is it one of the most reliable ways to keep warm, no matter how cold it is outside, but it's also super stylish. Cable knit just seems to be utterly timeless – anything with that classic design can be worn year after year, and look just as great every time. There's more to wearing it than just grabbing a jumper, though. Here's the best ways to wear cable knit in 2013...
---
1

The Slouchy Jumper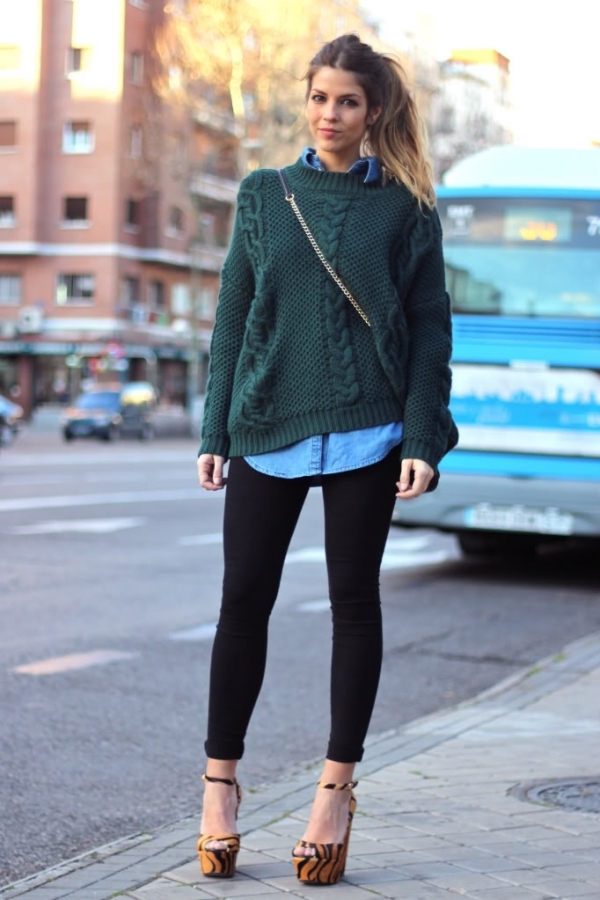 A slouchy jumper is one of the effortless ways to wear cable knit. Opt for a classic color like black, white or cream for a really timeless look, or add in a modern touch by choosing a bright neon or soft pastel. Reds and greens look great around the festive season! Super cute details like a crew neckline and slouchy sleeves are great additions, too. Try teaming a black jumper with chic black trousers and gold jewelry.
---
2

Colorful Gloves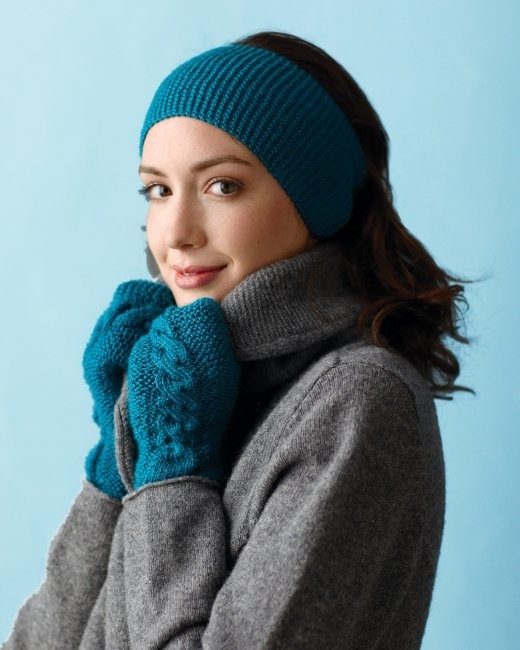 Wooly cable knit gloves are a great way to keep your hands warm and show off your style credentials. Classic black and white are wardrobe staples, but bold colors are so now. Opt for bright pink a la Katy Perry, or choose a design with some added sparkles for a truly glam winter look. I've got some blue ones that I'm totally loving now London has gone cold!
---
3

Oversized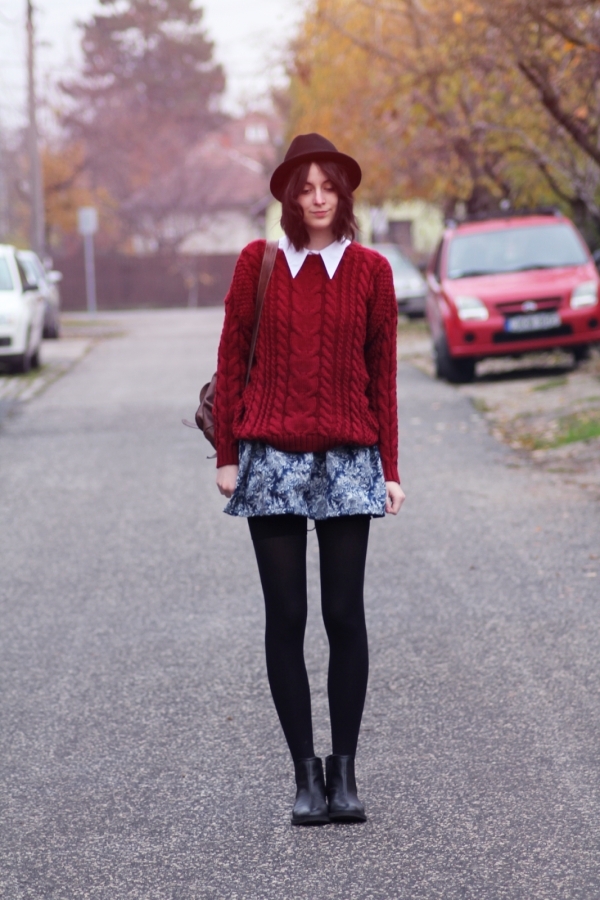 Oversized cable knit jumpers are really versatile. Team them with jeans or a cute skirt-and-tights combo for something warm that will hide all sins (including that big take-away last night!) and look super stylish. They look great worn as dresses, too, with snow boots and tights. London is definitely loving the glitzy jumper dress and bright lipstick look right now!
---
4

Effortless Cardigans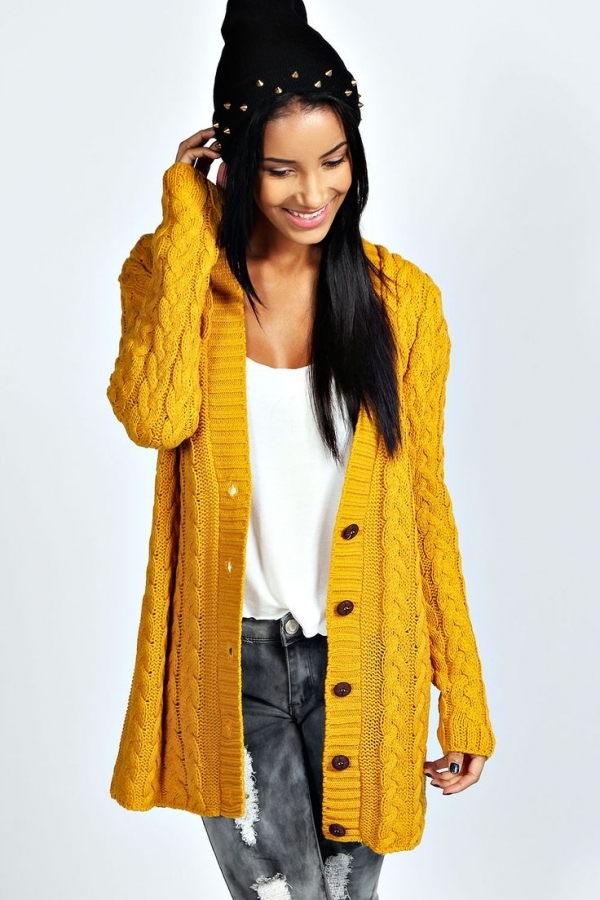 Love your wardrobe, but need to warm it up for winter? A colorful long-line cardigan in thick cable knit is just perfect. Opt for dark blue or purple to wear with work clothes, keeping you smart and stylish as well as warm, or brighten up jeans with neon shades. Remember to glam it up with some visible jewelry, and resist the urge to do all the buttons up! They look much more carefree undone.
---
5

Go Peplum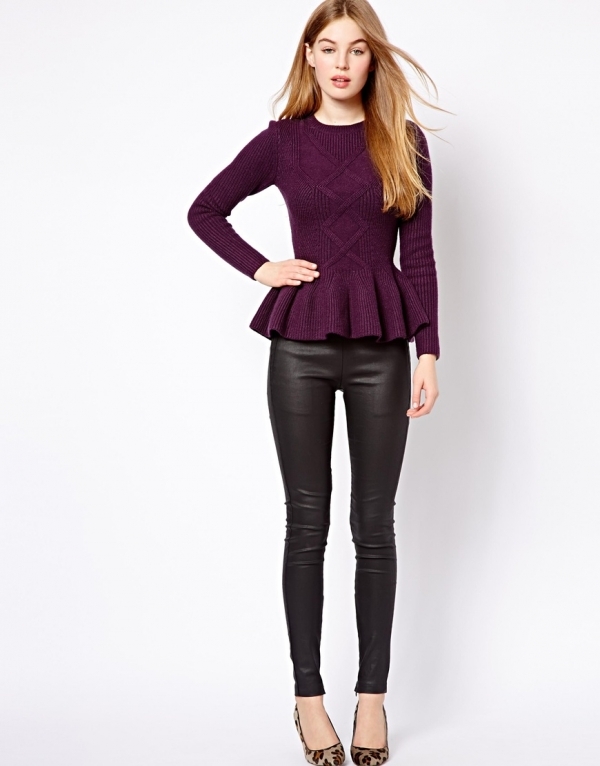 Loving the peplum trend? Take it one step further with a cute cable knit peplum jumper. Purple and green were two of the biggest trends for the Autumn, and this way of wearing them will ensure you stay warm as well as looking great. Leather trousers with a long-sleeved peplum jumper is super cute, and only requires lip gloss and loose hair to keep you looking great.
---
6

Striking Beanies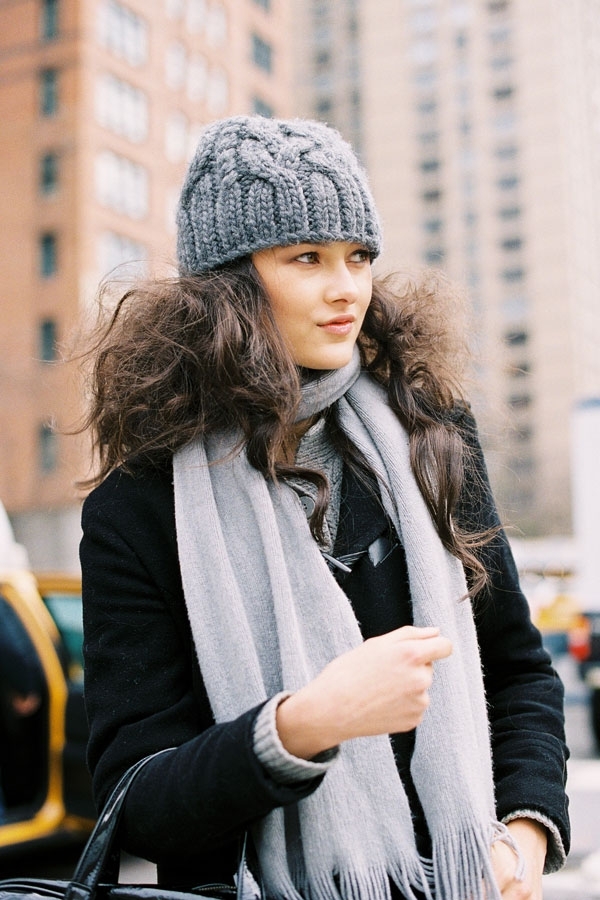 This seems to totally divide the fashion pack – are beanies ever okay?! If you're starting work at 4am and it's freezing, it's definitely better to have one! Opt for something casual like a seamless knit, and ensure it's in a classic color like black, white or cream. Then team it with your chicest outfit, and rest assured that you look just great.
7

Massive Scarves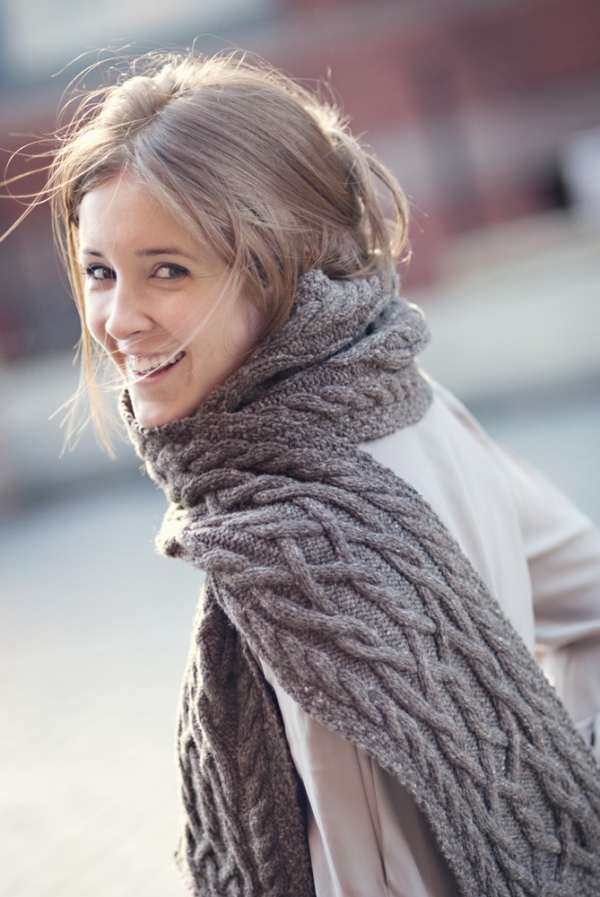 One of the easiest and chicest way to wear cable knit? With a massive scarf. I've been rocking huge scarfs since mid-October, and there is nothing warmer and snugger. Go for chunky cable knit in a wide knit style for ultimate warmth, or something containing cashmere for softness like you wouldn't believe. With a few key colors, you'll have a scarf that matches every outfit – and you'll look just gorgeous.
London has gone absolutely mad for Winter fashion just now, and there are so many ways to wear cable knit – I'm definitely filling my wardrobe with it. Cable knit + stylish clothes = one happy girl, whatever the temperature! Have you found a great way to wear cable knit? I'd love to know how you are rocking it!
---
Comments
Popular
Related
Recent