Winter Coat Inspiration from the Duchess of Cambridge ...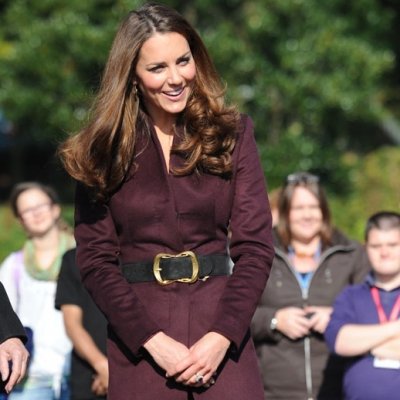 Kate Middleton is known for her stellar style, and more often than not, she can be found wearing a stunning coat over all of her most iconic outfits. If you're looking for some winter coat inspiration this year, Kate Middleton is definitely the person to look to. She knows how to rock a winter coat like no one else!
Source: Ear, who's the tweaker
This coat easily works as a neutral color alongside her dark accessories.
Source: 'Oh no, does my hair
I think we'd all love to wear this red Armani coat, especially paired with this pretty tartan scarf.
Source: Princess-to-be
Who says rain coats always have to be functional? Kate Middleton definitely disproves that!
Source: Prince William and Kate party
Don't you love that Kate Middleton still goes out with friends? She wore this beautiful, much more casual than usual coat, out on a night out with friends!
Source: Happy birthday, Kate! As the
This is, without a doubt, one of the most unique colors I've ever seen. It's such a pretty mix of brown, red, and burnt orange.
Source: Royals & Fashion: Match de
I love that even though Kate is royal, she goes casual when attending something more active like a rugby match!